For most of us, resume writing can be a love-hate experience.

It's a time-consuming process, and difficult to understand what the recruiter is looking for. But once you nail that application process, everything falls into place and your career path can start moving forward.

As a professional resume writer, I've learned to love the process and understand how to grab that recruiters attention with just one effective sentence.

I'm able to read through a six-page professional resume, pick out what's important, then structure it in a way that is concise and digestible for the recruiter to read.

I also know a lot of insider tips. Did you know, most recruiters on average spend only seven seconds reading each resume?

This doesn't leave you with much time, so you need to make a few assumptions.

They will probably be skim reading, missing out on sections, and they won't be retaining much information - especially if it's a Friday afternoon!

We can't change this, it is the nature of the beast. We can however combat ourselves to overcome these obstacles. So here's some advice to help you write about your job experience for an effective resume.


Stay away from filler words

Upload & Check Your Resume
Drop your resume here or choose a file. PDF & DOCX only. Max 2MB file size.
On average, I write 4 / 5 resumes a day, which means I see a lot of common mistakes such as filler words.

For example; I'm successful at communicating. I'm a good team player. I have excellent leadership skills.

You will be competing against 200 other applicants who are also "successful at communication" and you need to make yourself stand out against them. Instead of describing your skills, try to use an example that demonstrates your success.

Keep sentences concise and avoid long lists

It's easy to feel the need to write about everything we've done. I always see experience sections written in a list format.

For example; I built and managed a team which includes recruiting, interviewing, hiring, coaching, delegating, problem-solving, people management and team targets.

Break down the list into separate points and give one example for each. Remember, concise sentences will help the recruiter retain your information.


Grasp the outcome of your work

Finally, always include an outcome of your work. There's an outcome behind everything, so write it down and demonstrate to your next employee what you can achieve for them!


Remember, writing is a skill and can be hard to get right. If you're still feeling frustrated, like you've hit a brick wall, book a call with me and I can write the resume for you!
Hire a professional resume writer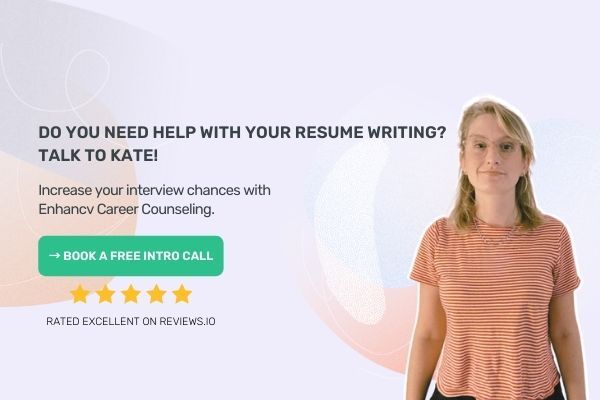 Make your move!
Your resume is an extension of yourself.
Make one that's truly you.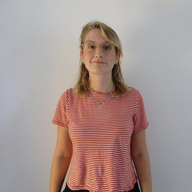 Kate Mabbett
Career Counselor Expert @ Enhancv. Previously worked as a campaigner for mental health awareness and supported young people into finding their first steps on the career ladder.