Resume summary statements are short sections that go under the resume header. They serve as a career summary and when done correctly, it outlines your most relevant experience accomplishments and knowledge in less than four sentences.
At a glance, the potential employer should easily identify your core skills and the value you can bring to their business. Ideally, you should be striving for a concise, punchy cv summary that makes the recruiter continue reading.
Benefits of having a resume summary include:
Preframe your entire application clearly by summarising your career and pointing out the key points or highlights;
Take advantage, and use the keywords very early on in your resume to consolidate a powerful impression
Define yourself very briefly so hiring managers quickly grasp a good idea of your character and get fast recognition
In this guide, we're going to take a look at why you should use a summary statement, as well as how to write one, and we'll go over some of the best resume summary examples you can take from for your own resume.
Test your resume summary!
Drop your resume here or choose a file. PDF & DOCX only. Max 2MB file size.
Why use a resume summary section?
You should use a resume summary section when you want to highlight your skills, experience, and overall showcase your professional background to recruiters.
Use this opportunity to intrigue and draw them further into your resume by helping them get a quick overview of your know-how and how you can be a valuable asset.
You're giving the job recruiter a glimpse into what you can potentially do for their business. And, depending on how good of a job you've done writing your summary, recruiters will either give you their full attention or click the "x" on their screen and go to the next applicant.
"But… I don't have much of an experience to write about." Yeah, well, rest assured, you aren't alone. If you're just fresh out of school or you're doing a major career switch, you can always include your goals and objectives.
Recommended read: Resume Sections – Everything You Need to Know
When Should You Use A Resume Summary Statement?
Ideally, you should include a resume summary when you have three and more years of work history. That's because this section is designed to flatter your skills, expertise, and employment history.
If you're just starting out in your professional career and you don't have much to write about in your summary statement, a better option would be a resume objective statement section.
The main difference between a summary statement and a resume objective is what you focus on. The objective statement shows your future professional goals, while a summary statement focuses on your strengths, skills, and what you can do for the business you're applying to.
And even if the objective statement isn't your thing, consider using a substitute section. The Enhancv resume builder has tremendous resume sections like "resume headers" and "key achievements" (also known as a summary of qualifications) that can help you present yourself in the best light possible.
Whichever route you go, both should show you in the best light possible.
(Note: not all resumes are designed to have a summary section.)
While nearly all CVs you've probably seen have a resume overview, they're not entirely necessary. Depending on the job position you're applying for what matters more is how it's going to be used to increase your chances for an interview.
You can still build a strong application even if you don't have a resume summary section. Here's an example of an accounting analyst resume that has no summary, but still secured the job.
Take a look at Carole's resume. Despite not having a resume overview, it didn't stop the employer to hire her. All the years of experience make up for it and it doesn't look too bad overall.
Although I've mentioned they're not always needed, I highly recommend you have one for your resume to emphasize you're a perfect fit for the job.
Now without any further ado, let's get to how you can write an outstanding resume summary.
How to write an effective resume summary section
Writing a good resume summary can be boiled down to three main points. It doesn't matter if you're applying for a nurse position at a hospital or as a real estate broker.
And if you decide to build your resume with our resume builder, you can choose a template suitable for your industry, click on "+ Add Section" and choose the "resume summary" from all the templated sections we have on our website.
First, use your most relevant experiences and strong points/characteristics.
How do you identify what your most relevant experiences and strongest points/characteristics are? How do you choose the right ones to mention?
You want the employer to understand how you can be valuable to their team.
Therefore, you should focus on any significant achievements, skills, and certifications that correspond with the job position you're applying to.
Take note of the keywords, skills, and responsibilities the hiring manager is looking for. Use that information to reflect on your skills or experiences. Then, combine them accordingly to show how you're going to be a high-performing asset and an ideal fit. These are the details you want to implicate in your summary.
Make sure that what you talk about is directly linkable and relevant to what they need as this is what will appeal to them. Even if you have the right information, you need to ensure it's properly aligned to match the job description.
Second, have a short description to follow up.
Experienced professionals know that showing how you can help an organization is key to getting a call for an interview. As this section sits at the top of your resume, this is what will get the attention of human resources recruiters.
Let the employers instinctively know you're more than capable of working for them.
Keywords are one thing and buzzwords are another. Implement those specific phrases into a short description after mentioning your most relevant strengths.
You have to convey value very briefly. It's a resume summary, so you can't go very in-depth. Instead, focus on glancing over your experience, and leave the details for later in your work experience section.
(Pro tip: Use actionable relevant keywords, positive adjectives, and personal pronouns that correlate to what they're demanding to show that you can contribute positively towards their success!)
And thirdly, aim to use no more than 3-5 sentences.
Keep your summary short and punchy. Just three sentences should be enough.
We've found that one-page resumes generally perform better than 2-3 page resumes. Depending on your job and if you need to include more details, then you can extend up to 5 sentences but no more.
With around 3 sentences, the reader gets through your resume and quickly identifies the important information as it's readable and easy to consume.
Another reason you'd want to keep this section short (and use keywords) is because of ATS (applicant tracking system). It helps to get you recognized and see that you're a qualifiable person to consider for an interview.
So, carefully select the words you're going to use. Go for fewer but more impactful words. It's a resume summary after all – not a dissertation.
Apart from your resume header, this section should be one of the smallest sections on your resume.
As promised from the headline, we've handpicked 30 unique resume summary examples to help you stand out. These include career overviews and objectives, and some of these will also show a good and bad example so you know what to avoid.
(The job title links take you to a full guide for how to create a resume for that exact job, and what's expected of you. Feel free to check them out!)
Resume summary examples and samples you can inspire from
A recent B.E graduate of IIT who led a team of undergraduate engineers during a Chicago Waterfront fair project with extensive experience in district-scale waste/water consulting volunteer work is looking for a position in water construction.
Recent B.E. graduate with cooperative learning experience at GLW Construction is looking for a position in municipal and transportation fields.
Both of these resume summaries work. They focus on work-related experience and bring up an accomplishment (B.E. graduate). It doesn't go in-depth about skills because that's what the skills section is for. This summary lets the recruiter know what you're looking for, and what experience you've had in the past.
Seeking an opportunity to work with a team in the field of engineering in order to develop my skills as an engineer, learn new information about the occupation and to put my current skills to good use.
Mechanical Engineering graduate, demonstrating leadership and communication skills within a team. Proficient in engineering design, specializing in aerodynamics, material selection, and project management. Previous experience as a summer intern with a multi-disciplinary consulting engineering firm, working heavily in CAD design and surveying.
The first summary example is too vague and doesn't quite paint a clear picture. It's not as specific when you compare it to the one below. We can see that there's more detail in the second mechanical engineer applicant's summary and that they're more skilled at what they do as they outline their skills and experience clearly.
See below for another mechanical engineer resume objective example:
ABET-accredited BSME graduate seeking an entry-level mechanical engineering position. Highly skilled at engineering design with a specialization in Vehicular dynamics seeking an entry level position at Tesla.
A content marketer with 5 years experience creating compelling content that sells across multiple media platforms. Passionate about creative writing and detail-oriented especially in adapting different styles and tones that will suit my audience.
A content marketing expert with more than 5 years working experience in developing compelling content that easily sells across multiple media platforms, as seen in Huffington Post, Forbes, NY Times, and etc. Accustomed to creating different types of content such as infographics, webinars, videos, and articles.
Read through both.
You can clearly see that the first summary is pretty dull, boring, and it doesn't have anything that makes a recruiter want to invite them to an interview, unlike the second example, where the hiring managers have social proof that makes it memorable
In the case of a content marketing resume, you want to showcase industry authority by having your name out there and flaunting it to your hiring managers.
I'm a highly skilled marketing manager with experience leading teams in a variety of marketing areas. With my diversity of experience, I'm looking for all types of opportunities to lead marketing projects and teams.
A skilled marketing manager with 5 years experience leading largely content-focused teams. Led a 3-person team that boosted revenue by 64% for an eCommerce company via a 6-month content marketing campaign. Subsequently took over a 10 person B2B focused team, reformed their CMS to boost content production by 45% while reducing employee turnover from 25% to 0% in the first year.
Firstly, for all resume summaries, you generally want to avoid referring to yourself as "I" as it looks unprofessional. Secondly, it's vague – "diversity of experience" and worst of all, you can tell the applicant has probably sent the same thing to hundreds of other job applications.
Notice that the second summary has maintained only three sentences. While it's briefly describing the results and success experienced in the past, it essentially tells the recruiter you're a marketing manager who's capable of getting results.
Level-headed and inventive PPC specialist with a demonstrated record of completed projects and customer satisfaction. Deep knowledge of digital marketing trends, strategies, and techniques. Able to work well in a team of like-minded individuals, or independently when given tasks.
Google, Amazon & Bing Ads certified PPC specialist with over 8 years of experience in driving qualified leads for SaaS & B2B companies. Responsible for cutting costs of ad spend by 60% with a simultaneous 40% increase in ROI. Good knowledge of JS & proficiency in Excel, able to produce complex reports with Vlookups, pivot tables and advanced charting.
Paid ads resume summary.
Highly-qualified Digital marketing & PPC expert with over 10 years of experience in marketing and sales. Managed big company budget with high ROI and low CPC. Proven record of client satisfaction. Seeking to contribute with my technical and soft skills to take [ABC company] to new heights.
Paid Ads professional with over a decade of track record in driving MQLs & SQLs via Google, Bing & Facebook platforms. Managed to improve the PPC performance of [ABC company] by 60% leading to over 400 000 USD of net income. Led a team of 8 digital marketers in managing a 6-figure monthly ad budget.
Public Relations Expert with extensive experience in Brand communication, Advertising, Marketing & Customer Service Experience. Produced branded blog posts, articles for big media and social media posts. Looking forward to bringing my great team management skills and leave a positive mark on your company.
PPR Certified PR Executive with over 10 years of experience in Marketing & Communications teams. Skilled in Brand Leadership, Customer Experience Communications, Advertising & Direct Marketing. Led a team of 10 in producing 350+ media coverage press releases for tech companies resulting in 500% traffic growth.
The first example claims that the applicant is an "expert". However, it doesn't really show much to the job recruiter, and there isn't anything valuable to be learned from it.
In the second one, we can easily tell the applicant is an expert since he has "over 10 years of experience". There's a higher degree of benefits obtained, and if you're applying for this role, you should be taking advantage of numbers and results.
Here are two more examples for PR specialists:
Smart and motivated PR specialist graduated recently from Cornell University looking to bring problem solving skills and positive attitude to the team at [ABC Company]. Seeking an entry-level position as a PR intern where I can make use of my great content skills.
Cornell University post-graduate with honors in Marketing Communications looking to bring three years of internship and volunteering PR experience at [ABC Company]. Skilled in creating engaging online content and press releases for IT industry. Winner of CAHRS Award for 2016.
Unlike the first applicant, the second applicant includes examples of work experience and tasks that they've worked on before. The first is more focused on talking about themselves and what the company can do for them. Whereas, the second is showing what value they can bring to their organization.
I'm an experienced social media manager familiar with all platforms and many different business types. I can grow followers by up to 10k per month as I have done this for several clients before.
5+ years of social media management experience focused largely on Facebook, Twitter, LinkedIn, and Pinterest. Adept at studying and understanding brands from both a marketing and business perspective, resulting in the ability to work with little need for direct management. Successfully grown engaged subscriber bases by an average of 12.5% per month and translated that growth into 15% average revenue increases for both B2B and B2C clients.
Again, you should be avoiding referring to yourself as "I". As a social media manager, you want to be very specific and use numbers to be perceived as credible.
The wrong example looks shady and far from professional. In contrast to the second example above, it's vague and has no meaningful value derived from what they're saying.
I'm an experienced digital marketer who has worked on every aspect of digital marketing for a variety of clients. I'm looking to grow my career and gain valuable new experiences.
Seasoned digital marketer with 6+ years of experience building and implementing strategies focused on SEO, email marketing, and Adwords largely for small to medium-sized eCommerce sites. Successfully grew organic revenue by 74% in 8 months through content creation and link-building strategy.
A recurring mistake with resume summaries is the lack of clarity. When looking at the second example, the job recruiter might ask "What new aspects have you worked on? What type of clients have you worked with? What valuable new experiences are you seeking?".
Every sentence should clearly further your message. If it's meaningless, you're wasting the employer's time and you'll most likely fail to get into an interview.
Organized office manager seeking a full-time position. I am experienced in streamlining office operations and reducing costs.
Organized and results-oriented office manager with 5 years of experience. With a background in healthcare tech, I cut costs by 23% and introduced new scheduling software to streamline office operations.
While in the first summary example we can see the utilization of buzzowrds, because of the lack of accomplishments, the summary falls short.
A results-driven sales representative with 5 years of experience in B2B sales and a proven track record of closing multi-million deals in healthcare and finance markets is eager to join the ABC company, adhering to its highest standards for personal and team excellence.
A goal-driven salesman with 5 years of experience in B2C retail and pharmaceutical sales and a consistent history of surpassing annual quotas by up to 200% is eager to join the ABC company as a sales representative
Both of these resume summaries are effective because they're tailored for the vacancy. And two, it's emphasizing their soft skills and includes technical details to support their statements.
Assistant Manager with 7 years of experience. Expert in customer service and communication. Increased sales and ensured positive customer feedback. Looking for a new job with higher pay and a better work environment.
Assistant Store Manager with 7 years of experience working in clothing retail stores. Expert in customer service and communication. Practiced in inventory control and store management. Achieved a yearly average of $170,000 in revenue. Ensured 100% customer satisfaction and positive feedback. Seeking to leverage my store management expertise and sales skills at Nordstrom.
The first one includes relevant skills and experiences. However, it lacks details to follow up with the skills they claim to be an expert in.
Just by looking at the first summary, we can sense the applicant prioritizes what the company can do for them ("higher pay") instead of what they can do for the company. And that's not a pleasant thing to see as a recruiter.
Experienced data analyst with 3+ years of experience who loves to automate and streamline processes in a fast-paced environment. Intermediate knowledge of analytical stack (Python, Java, SQL). Experienced in preparing detailed documents and reports while managing complex internal and external data analysis responsibilities.
Data analyst. Manage and analyze YouTube channel data and content using YouTube analytics, Excel, Python, and Tableau. Create weekly, monthly and Ad-hoc channel performance reports. Help make data-driven decisions to produce, schedule, and broadcast video content. Analyze audience retention data, demographics, viewer trends, etc. to produce content to reflect the wants and needs of the audience.
Both of these resume summaries let us know they're professionals in the industry because of three main things:
Clarifies technical details and lets us know about their background (3+ years experiences who loves to automate and streamline in a fast-paced environment)
Instead of being vague and generic, the applicants are specific and also use examples to support their points
As a hiring manager for data analysts, we can see what tools they use and how adept their knowledge is for software application
Even more resume summary examples (100+ resume statement and profile samples)
Designer
Professional graphic designer with over 20 years of experience, specializing in corporate identity, logo design, general publications, web banners, and packaging designs. Creative, professional and a flexible designer with proven technical skills. Adept at creating and building professional and unique campaigns for a wide variety of clients, services and products
Designer resume example & guide
business analyst
Serious, ambitious, strongly motivated to acquire new skills and knowledge. Creative and entrepreneurial with developed analytical and problem solving skills. I am a person who works well under pressure and with colleagues
business analyst resume example & guide
It manager
Hands-on IT Manager responsible for all aspects of technology in a corporate environment supporting 900 users. Strong background in utilizing design and technology to communicate and execute strategic organization goals
IT Manager resume example & guide
Help desk
Competent, conscientious, and detail-oriented professional skilled in Data analysis, Data processing and Reporting with successful experience in both Public and Private Sector. Quick study, able to understand, assimilate, and convey new requirements with good presentation and people skills
Help Desk resume example & guide
junior java developer
I am a self-taught technology geek with a passion for tinkering with everything with a chip inside. Recently I finished my 6-month full-time internship project at VMware, which really improved my coding skills and helped me learn how to design and write high quality production-ready software
Junior java developer resume example & guide
Help Desk Analyst
I am enthusiastic about helping people and resolving issues by providing my knowledge and support. Communication and feeling connected to others is what makes me tick, therefore I thrive in dynamic environments that offer a lot of collaboration and learning opportunities
VP Business development."/Career Change
Drawing the short straw often in my 23 years of existence, I've built a titanium core consisting of patience, perseverance, curiosity and decision-making. I've put myself a number of times in the spotlight hosting events, acting in TV series, and attending talk shows so I'm not shy and I know how to handle heat. I've always been keen on cutting-edge tech, innovation, entrepreneurship & intrapreneurship
VP Business Development resume example & guide
Software engineer
Being involved in remote work my entire career has taught me to value two key traits, honesty and dependability. I've chosen to live my life by those traits, whether I'm in office in a meeting with my teammates or on the other side of the world, proactively finding a solution to some of our teams' hardest issues
Software engineer resume example & guide
Marketing intern
My studies are on the understanding of consumer behavior and the psychology of marketing since this is the main factor for understanding how people think and what emotions drag them to consume. I have been influenced mainly by the works of Sigmund and Anna Freud, Friedrich Nietzsche, Immanuel Kant, Karl Marx, Adam Smith, John Maynard Keynes, Joseph Stiglitz and many more historical and influential figures..
Marketing Intern resume example & guide
Retail sales associate
Ability to communicate clearly and effectively, taking the initiative in self-development, remaining flexible in work assignments, following direction and guidance, accomplishing goals in a team atmosphere.A motivated, friendly with leadership abilities person with an interest to create a wow guest experience
product engineer
9+ years of B2B integration experience working with Fortune 500 companies. 5+ years of experience building and growing successful teams
Product Engineer resume example & guide
VP of sales resume
Experienced sales and marketing professional with a successful track record of delivering high performance sales results. Vast practical knowledge of how to drive engagement and meet goals. Bring the good ideas to life while maintaining focus, strategic orientation and the ability to lead and inspire teams
VP of sales resume resume example & guide
Data scientist
Data scientist and signal processing specialist with a unique mix of theoretical, practical and experimental knowledge within mathematics, physics and signal processing. Experience leading applied research focusing primarily on the development of novel data processing and machine learning algorithms for different industries (e.g., oil and gas, telecommunication, security and environment monitoring). Fortunate to work with and lead different strong teams from diverse backgrounds
Data Scientist resume example & guide
Full Stack Developer
I'm a full-stack engineer with years of hands-on experience in developing scalable and responsive web applications, using modern software design techniques. I love working in environments where my skills can be consistently challenged to not only improve but revolutionize products or services
Full Stack Developer resume example & guide
Finance
Account Management and Business Development Expert with 7 years of experience in performance marketing startup and banking in Europe and Asia handling digital advertising and banking products. I understand performance marketing and digital advertising in detail
Finance resume example & guide
Digital Marketing Analyst
A professional with a strong digital marketing background and mastery of digital marketing tools. Passionate about customer oriented business models and technologies that bring change and take us to the next level
Digital Marketing Analyst resume example & guide
software engineer
Accomplished Full Stack Software Engineer with 10+ years overall experience that includes product development and non-trivial personal projects across a range of languages/platforms. Avid consumer of conference videos, blogs & books. Interests include JavaScript (React, Redux, RX, Ramda), Functional Reactive Programming, Microservices, Ansible, Video Engineering, Accessibility, & Captioning
Software Engineer resume example & guide
solutions architect
My greatest passion is solving problems. Understanding the real needs is uncovering the true desires and motivations behind. Creating a customer demand, building a new product or expanding the business yells for a mixture of abstract thinking, business analytics skills and product oriented mind. As a Solutions architect I grow those every day
Solutions Architect resume example & guide
Engineering
Safety and Health Engineer with 7 years and 10 months of professional experience, including almost 4 years of directly related safety experience in the oil and gas industry. Possesses strong technical knowledge of Federal and Cal OSHA codes and regulations
Engineering resume example & guide
It director
With 9+ years in the IT Banking industry with solid experience in Investment banking, Loan Origination System and Credit Card Rewards Application. I have good working experience in Triple 'A implementation and as well good experience in Java/J2EE design and development
IT Director resume example & guide
Accounting analyst
Highly organized, motivated professional with an eye for detail who takes the initiative and is able to develop instant rapport and build lasting relationships. Implements strong analytical and time management skills to generate effective strategies and improve efficiency while successfully creating opportunities for new business lines
Accounting Analyst resume example & guide
Teacher
15 years work experience in a range of roles and industries in highly regulated environments. I have run my own business, held leadership positions in banking and finance and I believe that my people skills have been at the heart of my success in all of my roles. I am highly motivated, driven to succeed, and take ownership of my personal development. I am friendly, honest, organised and reliable. My previous experience coupled with my capacity to learn quickly and understand changes to policy and process will allow me a short lead-time to full competence in any role
Teacher resume example & guide
Creative Marketing
Who am I? A disciplined creative mind who works in the field of marketing, advertising, brand managing, and even product management. Always ready to experiment, test new strategies and new approaches with great enthusiasm
Creative Marketing resume example & guide
Project manager
Accomplished project manager with nine years' experience, expertly driving digital campaigns seamlessly and successfully, from planning to execution. Deep understanding of digital campaign processes across various industries such as healthcare, pharmaceutical, automotive, and consumer packaged goods. Extensive experience managing relationships with clients, agency partners, and suppliers. Proven ability to lead cross-functional teams and projects within a fast-paced environment, with a track record of managing programmes across various specialties including digital, social, and traditional
Project manager resume example & guide
Software Engineer
My passion is all forms of Java programming: server side (Spring, JavaEE), native Android, etc . I have significant experience with various projects, processes and technologies, which have shaped me into a responsible, multifunctional developer. Attention to detail and striving for perfection is extremely important to me. I am a quick learner and highly motivated to improve myself and get acquainted with new technologies, patterns or \"tricks\". I have studied English for over 10 years and I can confidently say my level of English is excellent
Senior process engineer
Experienced and goal-oriented engineer with a track record of consistently meeting and exceeding established goals and objectives related to manufacturing, process control & optimization and project management. Analytical and motivated with strong results focus and attention to details
Project coordinator
Project Management professional with academic background and industry expertise in International Business Management, Financial Consulting, Strategic Business Development and Sales and Marketing. References available
Business intelligence
Seasoned business improvement and strategy professional with a proven track record of delivering diverse cross functional initiatives in an entrepreneurial organisation. Extensive experience with implementing practical and timely solutions to solve business problems through data and hypothesis driven approaches
Business Intelligence resume example & guide
Php developer
I have 7+ Years experience in Web Development behind my back. A Web Application Engineer who undertakes complex assignments, solves problems, meets tight deadlines and delivers superior performance in modular and object-oriented programming. Proficient in PHP with advanced skill level in Symfony2, Laravel, Codeigniter, and Drupal. Dedicated to extremely good quality of work. Highly motivated individual driven by passions and dreams. Leader. Team Player and Geek. Writes and eats codes for breakfast
PHP Developer resume example & guide
Data mining
Master Data Expert with 11 years experience with SAP and MS Office. Aimed to high-quality work and problem-solving thinking
Data Mining resume example & guide
Business Development
A competent Business Development and Key Accounts Management professional with added advantage of marketing skills and over 10+ years of relevant experience
Business Development resume example & guide
Social Media Marketing
A proven track record in Customer Service excellence and my passion for Information Technology and Social Media put me in a privileged position to appreciate the intricacy of Community Management and its related activities. Having spoken to Community Managers around the world, it doesn't come as a surprise to me to know that we have it tough because of the unique expectations of our local customers
Social Media Marketing resume example & guide
Business Data Analyst
Big-picture strategist & wordsmith with a proven technical ability to translate business objectives into tactics. Excited by strategic planning, I thrive on connecting with clients 'in their language' and 'seeing around the corner'- I spot downstream effects and implications of business decisions before execution
Business Data Analyst resume example & guide
Program manager
Experienced program manager in a product organization with strong marketing skills, business understanding and tech junkie. Practical knowledge in Scrum, driving projects aligned with a product roadmap, user research studies and partnering with different roles in an organization to define needs and stories. Areas of expertise include: marketing personas, working with developers on marketing and business stories, working on product releases, analyzing and improving user journeys and experiences
Program manager resume example & guide
Front End Developer
Highly motivated Web Developer, flexible within the working environment and able to adapt quickly and positively to challenging situations. I am a quick learner and a good team member with a sharp eye for details
Front End Developer resume example & guide
Director of software engineering
Started off my career developing software applications for payment terminals and never looked back there after. Today I am proud to be versatile with the kind of projects and companies I have worked with & the tremendous software development & management experience of 15+ years in the payments industry is something that makes it distinctive
Director of Software Engineering resume example & guide
Substitute Teacher
Languages, communication, and writing have always been passions of mine; Spanish, English, and German sit at the top of the list. Writing, localizing, translating, interpreting, and teaching in an international setting are my jams
Substitute Teacher resume example & guide
Director of engineering
Over 17 years of diversified experience in various fields of telecommunications, CATV and industrial product manufacturing and system design. In-depth involvement in all phases of project development, including concept creation, research, analysis, system engineering, circuit design, implementation, production, quality and technical support
Director of Engineering resume example & guide
Customer experience coordinator
I'm a dedicated professional who uses motivating strategies for team leadership. I have experience in training staff, coaching & development, as well as implementing new operational strategies while maintaining a positive environment. I am organized, detail oriented, goal driven, and a sharp thinker
engineering manager
Engineering Manager with 8 years of experience managing cross-functional teams, focused on team development, collaboration, processes and continuous improvement through agile methodologies
Catering sales manager
I specialize in off-premises catering management with experience in mobile vending operations. Planning an event for my customers is always a fun adventure and I sincerely enjoy taking my clients' vision to the next level.I am now looking to join a larger team of like-minded professionals
test engineer
ISTQB Certified Software Test engineer focused on Manual and Automation testing of Mobile and Web Based Software Applications. Hardworking and concentrating on meeting deadlines and exceeding expectations. Good understanding of automation testing, using Selenium Web Driver, Sikuli, Appium, UI Automator, Xamarin UI Automation Tests and willingness to learn more tools. Preparation of Automation Test for Web Based Software Applications, Flash Games and Mobile Applications for Android and iOS. Creation and upload of Automation Test Scripts to Xamarin Test Cloud
Test Engineer resume example & guide
HR manager
I bring eight + years of experience building Human Resources and Operations practices. My mission and passion is connecting global organizations with remote IT talent. I take a human2human approach to all virtual relationships. I have the keen ability to unite different cultures around a common vision. Tech savvy by nature, I understand the demands across technology roles and successfully staff accordingly
HR manager resume example & guide
Project Coordinator
A competent and highly driven professional, able to effectively coordinate tasks to accomplish targets with timeliness and creativity who has experience of working within a fast paced environment with superb problem solving techniques, judgment and decision making skills
technical writer
Calm, driven professional comfortable working in fast-paced environments with leadership and management roles, and a passion for tackling tasks with creativity and critical problem solving skills
Technical Writer resume example & guide
Department head
18 year financial services veteran with leadership positions held in key segments including commercial banking, consumer and small business banking, consumer finance and credit operations. Critical experience in leading small and large teams, talent development, presenting to C-suite, training, change management, strategic planning, sales management, marketing, product management, operations, and managing reorganizations
Department Head resume example & guide
Store Manager
Experienced retail sales manager with strengths in customer service, sales and brand building. Proven skills in marketing, advertising, product integration, and promotions. Instrumental in developing an incentive rewards program that currently supports educational programs for Target Internationally. Excels in turning disorganized environments into smooth-running operations and overhauling administrative processes to improve accuracy and efficiency
Store Manager resume example & guide
Salesforce developer
Full-Stack certified Salesforce Commerce Cloud Developer with more than two years of hands-on experience. Worked with both – Pipelines and Controllers. Managing high quality and well optimised code with shortest time to deliver
Salesforce Developer resume example & guide
Technical Lead
I believe the job of an engineer is to optimise the system as you build. I am a full-stack RoR engineer who also has experience in Python, JS and C++ with a passion for computational linguistics. I also work on improving, redesigning and automating the software development and product management processes
Java Developer
For the past 14 years I have created dozens of projects and I have researched, learned and used more technologies than I can mention. I'm currently working with Node and Vue but I'm always up to date with the latest in front-end & backend development and I can quickly pick up anything
Java Developer resume example & guide
Legal and compliance trainee
With a background in law and business, I have been able to succeed in challenging positions in both fields. My work experience ranges from large multinational corporations to a non-profit working on local, community-based impact. Being multilingual, I have lived in an international environment in 5 different countries and been exposed to diverse cultures, and quickly adapted to new situations. My leadership, creativity, and adaptable nature make me a valuable asset in any team
product manager
I am an experienced Product manager with focus on machine learning projects and a strong analytical background. In my career I manage to balance business and technology to get the best synergy out of these two directions. I believe that one can understand how things work by doing. So I program in Python and implement machine learning algorithms. I have an experience of participating in Kaggle competitions. I've spend 10 years working and doing projects in the fields of data, ad tech and advertising
Product manager resume example & guide
Digital Marketing Analyst
I have a knack for seeing the \"Big Picture\" and I'm passionate about delivering business results by bringing marketing strategies to life. With over 5 years in various marketing disciplines, including customer acquisition and engagement, product management and public relations
Digital Marketing Analyst resume example & guide
Research & Insight Manager
An experienced researcher passionate about understanding human behaviour and what makes people tick. I'm particularly interested in understanding decisions in the context of wider consumer trends, mobile ethnography, using methods that allow to get closer to people & engaging insight delivery
Energy Consultant
I am a persistent and success-driven energy planner, possessing a well-rounded competence profile, together with extensive experience in cooperating with people from multinational backgrounds. I believe that fossil fuels are both harmful and finite. Hence, one of my main interests is the decarbonisation of the energy sectors through the use of economically-feasible measures. Moreover, ensuring the security of supply and successfully creating smart energy systems is something I strive for
Devops engineer
Innovative Senior DevOps Engineer with a strong Linux background and 15+ years of experience designing, implementing, and managing cutting-edge deployment automation of cloud resources
Devops Engineer resume example & guide
Production Engineer
Engineering professional with over five years' work experience that spans Operations and Asset Management in the Oil & Gas industry delivering circa 45 MMbbls of crude oil optimally and MEP designs for building construction. My engineering background underpinned by a passion for computer aided engineering (conceptual design, analysis & manufacture) feeds an uncanny interest in research and technology development
Social media specialist
Professional, dynamic and creative, these are the three keys that define my job. I can read between the lines of a business' target audience in order to create the best strategy for them to be captivated with a brand, by means of social media, audiovisual material, analytics or just whatever I have at hand! Proficient in English and Spanish
Social Media Specialist resume example & guide
project director
A multilingual professional with work experience spread across six continents, twenty countries and strong background in market research and business development. Adept at building and maintaining relationships with senior decision makers at blue-chip firms and local enterprises
Financial control and risk manager
A qualified accountant and a CFA charterholder with 9 years of experience in the FS sector. Major competences include project and team management, knowledge of the IFRS and management accounting, excellent analytical, multitasking, modelling and valuation skills, application of the CRD IV package and the related banking regulations
Project Manager
For the past 10 years, I have helped AEC firms develop, integrate, coordinate, and manage Building Information Models for design, construction, and field use during Pre-construction, Construction and for Facility Management. This incorporates 3D Visualization; 3D Clash Detection; 4D Phasing, Sequencing, Scheduling Analysis, 5D Quantity extraction and the next levels of '6D' and 'XD'. I also regularly participate in Project Pursuits and am involved daily with project executives, owners, and design teams
Test Engineer
Trilingual student, currently studying the fifth year of mechanical engineering at University of Los Andes. Interested in the production or quality field of the automotive industry. Capable of group management and situations that demand pressure as well as teamwork to achieve suitable results
External Affairs Coordinator
Seasoned and versatile public affairs expert with experience delivering dynamic results for major public health and legislative businesses. Prior experience in public relations consulting for Fortune 500 health care, financial, and pharmaceutical organizations
Head of Business Transformation & Systems
IT Executive with 20 years' of experience in Business Transformation, Global Delivery, and M&A Integration. Passionate, trusted leader delivering innovative solutions with strong credibility across business and technology groups. Extensive experience building high-performance global teams providing strategic results by aligning business goals with an integrated IT strategy and delivering enabling technologies to influence shareholder value
Program manager
Accomplished Program Management Leader with an outstanding record of introducing innovative hardware & software products to market within multiple industry settings. Adept at balancing company objectives with business realities and customer needs. Strong advocate of leadership beyond operational excellence, with a special passion for empowering individuals to grow within an organization
Program Manager resume example & guide
Business Analyst
A former creative writer and a born communicator with technical savvy, I traverse the gap between business and technology, helping tech teams understand their customers' motivations and do the right work
Business Analyst resume example & guide
Sales manager
Highly accomplished Sales director with knowledge of all sales processes, demonstrating solid analytical and team management skills. With more than 15 years of experience in Digital Media
Sales Manager resume example & guide
Marketing specialist
Accomplished and motivated Marketing Specialist offering extensive expertise in lead generation, event planning, and channel program development in the consumer electronics industry. Skilled in the cultivation of strong relationships with different media. Well versed in the design and execution of marketing strategies intended to match company's products and services need
Marketing Specialist resume example & guide
software development manager
Engineering Management professional with 16+ years of IT experience across a wide range of engineering functions with a strong record in leading projects in crisis and successful turnaround by improving quality & predictability of deliverables. Proven ability to build and lead highly efficient teams through successful execution of projects and strategic product
Testing delivery manager
Test manager with 10+ years of experience in leading QA/Testing projects. Successfully led projects, working in complex environments with teams working in onshore-offshore delivery models. Worked with US & European customers. Expertise in transitioning large scale projects to offshore or from other vendors working across different cultures. Worked on RFPs for testing projects
Strategic Advisor
Hands-on results-oriented executive manager known for strategic and focused approach. Extensive experience with business development, strategic processes, client leadership, team management and international cooperation. Adept at create added value by combining analytical with creative thinking skills
Program Manager
A passionate, highly ambitious, self-driven Program Manager who thrives in a fast paced environment, looking for a suitable job to learn new skills. I am extremely organized, ambitious with a strong bias towards action. Being adept at Agile Methodology, Scrum, SDLC and with 12+ years of experience in the IT Industry, I believe I can bring a lot to the table
Director of finance
I am a seasoned business professional with expertise in financial planning, management, reporting and analytics. I have been highly effective in enhancing organizational, corporate and client relations by continuously offering excellent support in a matrix organization. I have the ability to perform advanced functions in Excel, Essbase-Hyperion and MS Access and create models to analyze financial data
Director of Finance resume example & guide
Software architect
Over 5 years experienced IT consultant who worked in three different countries with expertise in technology and development architectures. Substantial technical and functional experience across the entire software development lifecycle, and has led onshore and offshore teams to implement a sustainable and effective solution across the enterprise
Software Architect resume example & guide
technology consultant
A SAP CO Certified who brings 10 years of professional experiences in global and multicultural organizations. Has a high degree of multi-tasking skills as evidenced by being able to lead various ad hoc activities on top of the current job requirements. Knowledgeable and supported General Ledger, Treasury, Accounts Payable, Accounts Receivable, Asset Accounting, Cost Accounting, Controlling & Profitability Analysis, Vendor Invoice Management, Travel Management, Product Supply,Investment Management, Funds Management, and FSCM
Network engineer
An aspiring network engineer with an excellent IT educational background. Hands on experience on IP networking. Skilled in network design, configuration, deployment and a basic level of network security. In depth knowledge of L2 Switching technologies and Data Center technologies
Network Engineer resume example & guide
Talent acquisition manager
HR Specialist with over three years experience,versatile professional with Technical recruitment experience ranging from mid level to full scale high budget senior most level roles.Proven ability to oversee and manage the team while ensuring timely completion of project deadlines on individual as well as team level all while remaining aligned with budgets provided
Talent Acquisition Manager resume example & guide
Director, campaign technologies & services
Creative, results-oriented technology executive with more than 20 years experience in envisioning, developing, evangelizing, and selling high quality software solutions, and building, leading and managing strong cross-functional teams
Assistant Vice President – Program Test Manager / Project Manager
16 years of proven track record as a Delivery Manager, Program Test Manager and Project Manager in IT industry and expert in smooth delivery of program/projects and having international work experience – US, UK, Singapore & India
Environmental Engineer
Environmental Engineer with more than 5 years of professional experience. Excellent communication skills with strong teamwork ability, experience and interest in working with multinational groups and crews, strong planning, quick action and problem solving skills, self motivated, energetic and hardworking within tight schedules
Accounting
Proficient in Finance team coaching and training due to all-around knowledge and experience in financial accounting, report consolidation and internal control. Ability to create Operating Plans from Financial Analytics in forecasting and budgeting
Accounting resume example & guide
Test Lead (Market Risk)
I bring 11+ years of experience in Software Quality Assurance for Banking and Financial Services industry, with expertise in leading, managing and delivering end to end QA services to large scale complex global projects and programmes
Sales Director
Relationship management and business development leader with 8 years of proven tangible achievements in the travel and aviation industry. I drive results by formulating and executing strategies that ensure the sales pipeline is always full, by engaging stakeholders and providing defining solutions to their critical issues. With an entrepreneurial zeal, I perform best under pressure and in environments where action supersedes words
Sales Director resume example & guide
Marketing Director
Innovative and analytical problem solver with 10+ years of managerial experience in Marketing & Sales. Focused on \"integrating systems-to-people\" in order to create accurate workflows with smart monitoring capabilities for the decision making processes
Marketing Director resume example & guide
operations manager
An IT professional with 5 years of experience in system administration and hardware maintenance. I designed and delivered cost optimization, migration and maintenance projects, managed the team and day-to-day operation. Familiar in working with critical and high demand environment which requires on call standby and emergency service
Operations Manager resume example & guide
Recruiter
A results orientated individual. Self-development has been a continuous trend in my career together with consistent determination and enthusiasm. Experience and strength in working in driven environments with the ability to multi-task and achieve deadlines. Curious minded with a willingness to always learn and succeed
Recruiter resume example & guide
Solutions Architect
Software developer with 10+ years of experience. I engaged in the development of different business domains that include telecom, banking, ERP, e-learning and education. I contribute as a software engineer, lead, solution designer and architect. I work with Microsoft technologies and open source as well
Solutions Architect resume example & guide
Product Leader
Product Leader with more than 15 years of experience in customer centric, product development and operations across multiple sectors and industries, both B2C & B2B. Expertise in stakeholder management and leading product teams to create value by radical focus on objectives and simplifying complex customer, business and technology problems
PPC Specialist
Digital Marketing Enthusiast with focus on Paid Ads across Google's & Facebook networks. With an in-depth experience in the field working with US & UK clients, I have developed an all-around vision in Digital Marketing
PPC Specialist resume example & guide
Business solutions strategy manager
I have spent over 10 years working with global industry leaders within Telecoms, FMCG, Energy and IT sectors. Possessing MBA, Engineering and Computer Science qualifications, my experience spans across strategy, operations, delivery and B2B sales (business development and account management). As a consultative and strategic problem solver, I have been effective in building relationships across functions at senior levels (up to CxO)
Senior technical analyst
14+ years of overall IT experience with a unique mix of skills (tech & soft). I am genuinely passionate, fun and always looking to learn and improve. I take issue ownership, willing to help, share my knowledge and be open to listen to others. Give me data and purpose and I give you actionable insights ready to be consumed by business or non-analytically oriented minds.
It recruitment specialist
IT Recruitment Specialist with over 2.5 years experience. Managed various recruitment requests from specialists wanted with Java, .NET, PHP, Erlang, Perl knowledge, to BI&BA, Project Manager & Scrum Master, Card Management System/ Way4, ColdFusion, Liferay, Oracle Database, DevOps & Cloud expertise
business consultant
6 years of rich experience in Sales force effectiveness, sales crediting, Compensation and incentives, Commercial Data Analysis and Project Management for US Pharmaceutical/Telecom organizations. Currently managing a large team of geographically dispersed cross-functional stakeholders and peer
Sr. Resource Manager
Overall 16yrs of Cross -functional experience in IT/ ITES industry. After a successful Journey in Outsourcing – Product Support, e-commerce support and Quality Management, I moved to the US to earn my MBA in MIS. I was associated with a Salesforce Implementation company as an Account Manager, where I contributed to enterprise Sales and Resource Management. I currently Serve as a Sr. Resource Manager with an ERP Solutions Company being responsible for entire Resource Management. I hire, develop and deploy technical workforce in multiple projects which include Fortune 500 Customers
Product Manager
Dynamic, entrepreneurial sales & product management strategist with 10+ years of record achievements and demonstrated success driving sales growth. Providing sales leadership in highly competitive markets, by being adept at driving growth of company revenues and improving sales-team performance; always tenacious in building new business, securing customer loyalty and forging strong relationships with external business partners
Senior Business Program Manager
I am a strategic leader, trusted advisor and experienced entrepreneurial program manager with strong influential leadership, negotiation, governance, team management and conflict resolution skills. A proven record of success in fostering teamwork to deliver complex programs of work in large, global and cross-functional implementations within budget & time constraints, expertise in organisational change management (ADKAR) and process improvement
Business Evangelist, Cloud & Devices
Biz Dev, Sales & Marketing Professional with 8 years' experience in technology, handling projects spanning program management, partnerships and Go-To-Market activities, with exposure to managing business operations for a cross-functional, global team
Business Excellence Manager
Change manager with demonstrated track record of driving growth, reducing costs, improving operations and successfully creating solutions for complex business problems. Studied MBA in Business leadership, Lean Six-Sigma (Black belt), ISO (9001 & 14001) auditor, BEE certified Energy manager & Project Management trained management professional. Overall 8+ years of wide experience in consulting, business excellence, strategy, projects procurement & maintenance in automotive & manufacturing sectors
Head of Communications
Over 11 years in the media industry, 6 years in leadership positions. Public speaker & university lecturer. I created development strategies for web portals, content marketing agencies and other products. Social media, communications & online media are my passion, my life and my job. I am good at it
Digital Project Manager
Digital Analyst, 4+ years of industrial experience. Sound knowledge in the areas of digital marketing, SEO/SEM, web analytics, Ad management, web development, UI/UX, project management & social media. Avid reader, especially biographies
Client Executive – Global Business Services
A seasoned finance and strategy executive with 19 years management experience at Hewlett Packard, positioned to take on most types of finance roles including a CFO position in a small or medium sized company. In particular, I can provide the controllership expertise required to facilitate growing companies or transform how finance is currently carried out in an organisation needing to evolve and change
Business Analyst
Five years of Analytics, Operations and Technology experience with high proficiency in data mining. Compelling business acumen with decision making and problem solving skills. Leadership and team building capabilities. Excellent communicator with remarkable presentation qualities
Software Engineer
A full stack architect/developer with extensive experience in Java/JEE/Web development. Self-starter and highly motivated with excellent analytical and problem solving skills with 8 years of industry experience
HR Manager
Human Resources Generalist with various different industries background, known as dynamic HR professional with solid experience in dealing with Sr. Management personnel and special project setting
Senior regional talent acquisition consultant
A result-driven Recruiting Professional who blends strong recruitment experience with a background in Branding and Marketing. Proven record in the ability to understand business needs and building rapport with Talent Acquisition Teams and Hiring Managers. Proven ability to source, select and secure top-notch candidates for multiple concurrent positions
Product Manager
Well rounded professional with 14 years of experience across consulting services, banking & retail. Very good understanding of global markets, particularly developed markets. Core consulting experience in developing & implementing outsourcing, offshoring & program management process for program sizes upwards of $25m+. Avid interest in the start-up ecosystem & mentored start-ups for business plan preparation & sales & marketing strategy development
Software Engineer
4+ years of experience in analysis, design and development of client/server, web based and n-tier applications using .NET C#. Expert in developing web applications, databases and web services using ASP.NET MVC, C#, SQL, JQuery, HTML, CSS and Bootstrap
acting hr manager
A well rounded Leader who gone through all activities in HR for almost 14 years and a person who tries to help people know more about their capability
It project manager
A seasoned certified IT Project Manager / Scrum Master offering 9 years of experience in delivering small to large scale software and mobile based solutions to government and private sector clients coming from various business domains
Solution sales manager
A professional with close to 12 years of industry experience and exposure to diverse international markets of Africa, South East Asia and SAARC; having excellent analytical and managerial skills. My forte lies in strategic planning, marketing & product management function
Product Manager
Advertising and marketing professional with 13 years of experience with a vital track record in program management, strategy development, formulating business & technical requirements, along with managing project scope, stakeholders, and risk
Cofounder – Tech Sector
15+ years of experience in designing technology strategy and leading multiple teams to build enterprise class software products. Helped customers achieve business objectives by combining product mindset and hands-on expertise on a wide range of technology stacks
VP of Sales Resume
Well qualified and experienced strategy professionals gained in a multinational environment. Highly motivated team person with strong analytical, presentation and communication skills. 10+ years of professional experience in leading strategic market, competitive & customer analysis for strategy, GTM & business development. 6+ years of professional experience in strategy planning, execution, strategic initiatives deployment and developing excellence & capabilities. Strong experience in leading and developing highly engaged teams
CTO / Chief Technology Officer
Experienced in all roles and phases of software development. Love agile, start-ups and leading people (7+ years). Managed four products & several remote teams. Excelling in complex projects. Being developer for 15+ years in relational databases
Chief Operating Officer
Senior executive with international experience in high end engineering businesses. Highly adaptable to various business sectors with a high sense of ethics and responsibility. Results oriented, constantly seeking improvements to processes and believer in the empowerment in individuals to achieve their potential, hence benefiting to both the employer and employee
Conclusion
Resume summaries bring together the highlights from your career and empower the value shown to the recruiter.
If your job title wasn't mentioned in any of these examples, take a look at Enhancv's 530+ resume examples here. You'll also get a full guide that specifically teaches you how to create a resume for your chosen profession.
On the other hand, did you find your job title in our chosen examples? Is there anything else we're missing? Let us know in the comments below!
Make your move!
Your resume is an extension of yourself.
Make one that's truly you.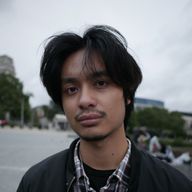 Astley Cervania
Astley is a UK-based copywriter & content strategist. Often curious and observant, he specializes in helping B2B and SaaS companies scale their content marketing through his writing and SEO skills.