Problem Solving Skills Skills
How Should you Show That you Have Problem-Solving Skills on Your Resume?
Here are the top ways to show your Problem Solving Skills skills on your resume. Find out relevant Problem Solving Skills keywords and phrases and build your resume today.
Is your resume ATS-friendly?
Drop your resume here or upload a file to find out if the skills in your resume are readable by an ATS.
What are problem-solving skills?
Imagine this typical situation: there has been a mistake in the contract sent to a client. But what about if your biggest industry competitor surprisingly decreases prices or your Chief Financial Officer quits? What would you do if you had the responsibility to respond?
Problem-solving skills express themselves in the ability to define problems, come up with alternatives, assess which is the best course of action and act on it.
Therefore, problem-solvers are the people who can objectively and calmly respond to issues once they arrive or forecast them in advance while coming up with a set of actions for the timely resolution of the identified problems.
Why are problem-solving skills important on your resume?
Problems of all sizes arise both inside and outside the workplace. Every day. That is why it is so essential for employers to have employees whom they can trust to handle such situations independently.
Depending on the position and the industry, businesses need talent that can cope with both day-to-day operational challenges and with more long-term strategic issues.
Problem-solving is one of these sets of skills that do not necessarily appear in the "Requirements" section in a job offer. The reason is that employers simply expect candidates to show in some form that they possess analytical minds and a go-to attitude.
Yes, it is much easier to demonstrate your problem-solving skills during an interview when you can talk in detail to paint a picture of a specific situation and your response to a given problem.
But this doesn't mean that you can't communicate your abilities to use your sense of initiative to improve problematic situations. Wonder how exactly? Take a look at the following list of skills and abilities.
What skills, activities, and accomplishments help you highlight your problem-solving skills?
Unlike conceptual skills, which are about abstract thinking and ideation, problem-solving skills are to be a big part connected to being proactive when it comes to the implementation of your ideas.
Even though problem-solving skills sound pretty self-explanatory in themselves, they are not so easy to communicate. Such abilities are highly situational and can only be relayed when referring to specific tasks and actions you have undertaken to achieve desirable results.
Communication & Observation skills: to come up with the most effective and efficient solution to an issue, you need to first identify the root cause. Since root causes are rarely obvious, problem-solvers search for them through conversations and careful observations.
Analytical skills & Decision-making: after the problem definition stage, it is time for action. Therefore, you need to put your analytical skills in use to develop solutions and make a timely decision to speed up the problem-solving process.
Teamwork and technical skills: having hands-on technical knowledge is necessary so that you know what opportunities lie ahead of you. In addition, even though working in a team is essential for developing the best solution, you need to be prepared to execute it independently.
How to demonstrate problem-solving skills on your resume
Mention a time when you have taken the initiative to troubleshoot overlooked areas.
Explain that you like to collect new information and gather data on a daily basis.
Give examples of times when you have assumed the responsibility to improve processes in the company or your team.
Illustrate that you are a team player and explain what is your role in a team.
Just keep in mind that you should aim to balance your ability to work independently and work in a team.
Even though in the modern business world, companies face very complex problems which require collective action, you would be expected to use your own capacity to solve some day-to-day issues.
Below you can get some inspiration from Enhancv users who have found a nice way to show that they can be real problem-solvers when issues arise in the workplace.
Example 1: Demonstrate problem-solving skills in the experience section
Job situation: Junior Business Analyst applies for the position of a Junior Project Manager
•

Conducted extensive research on a daily basis to identify potential gaps and issues that would affect the market position of our clients.

•

Used data to identify how my team can make better decisions and improve its analysis strategy.

•

Initiated 'weekly team lead meetings' where departments reported arising issues with the Senior Management to prevent issues from becoming major problems.

•

Overcome challenges connected to client complaints and working with a limited client budget.
RIGHT
The examples that this Junior Business Analyst has handpicked demonstrate that he is proactively looking for potential areas and processes that can be further improved and optimized.
What's more, besides an analytical mindset, the candidate highlights his communication and team skills by showing that he is open to approaching superiors when necessary.
Problem-solving abilities are expressed in a third manner with the example of resolving issues connected to clients' complaints. With this, the candidate communicates that he can be relied on for solving both internal and external issues.
Example 2: Demonstrate innovation skills in the resume summary section
Job situation: Project Manager applies for the position of Senior Account Manager
Led a team of 20 people and managed relationships with corporate clients. Created an open atmosphere that encouraged team members to communicate freely.
RIGHT
What is a better way to resolve problems, that actually prevent them from arising in the first place?
In this resume, the candidate shows that he counts on open communication both with his team and clients to ensure that everyone is on the same page.
Example 3: Show your problem-solving skills in your achievements sections
Job situation - PR Manager applies for the position of Head of Communications
Developed a press-release outreach strategy
Identified issues in the way which the company disseminated its news announcement with media and devised a new strategy on the top of the old practices.
Redesigned the overall brand messaging strategy
Six months after I entered the company, I did an extensive competitors research and identified that our brand messaging was lacking uniqueness.
RIGHT
This set of achievements creates a consistent narrative of an employee who is actively seeking answers and solutions to the everyday challenges in the workplace.
By focusing on both processes and results, the candidate demonstrates that he gives the same importance to achieving great outcomes and following a logical problem-solving path.
Example 4: Demonstrate the skill through other sections of your resume
Besides giving examples from the workplace, your resume may also include references from times when you have tried to build your own initiative, startup, or a side project.
This gives the loudest example that you act upon your ideas for solutions to an identified problem.
Also, don't be hesitant to mention an occasion when you failed to get the best results or outcomes.
For example, talking about your failure to become President of your college club demonstrates that you are aware of your own mistakes and take credit for both good and bad outcomes.
Problem-Solving Skills: Key Takeaways for Your Resume
Balance your soft and technical skills: in order to be able to solve problems independently, you need to have an analytical mindset and creative thinking, but also some operational capabilities necessary for the execution of your solution.
Don't underestimate teamwork: even though self-sufficiency is a good thing to have, working as a part of a team leads to far better results. That is why focusing on your communication and listening skills is so essential for effective problem-solving.
About this report:
Data reflects analysis made on over 1M resume profiles and examples over the last 2 years from Enhancv.com.
While those skills are most commonly met on resumes, you should only use them as inspiration and customize your resume for the given job.
Looking to build your own resume?
Enhancv is a simple tool for building eye-catching resumes that stand out and get results.
Variety of custom sections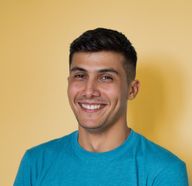 Volen Vulkov
Volen Vulkov is a resume expert and the co-founder of Enhancv. He applies his deep knowledge and experience to write about a career change, development, and how to stand out in the job application process.
Continue Reading
Check more recommended readings to get the job of your dreams.