Planning Skills: Example Usage on Resumes, Skill Set & Top Keywords in 2023
Here are the top ways to show your planning skills on your resume. Find out relevant planning keywords and phrases and build your resume today.
Is your resume ATS-friendly?
Drop your resume here or upload a file to find out if the skills in your resume are readable by an ATS.
Featuring your planning skills on a resume is a great way to catch the recruiter's attention and convince them of your potential value.
But not all resumes leave the same impression, and not any skill listed on a resume will get you hired.
That leaves you wondering —
What are the best planning skills to add to a resume?
See how to use planning skills on your resume:
•

Managed the planning and logistics processes for 75,000 units

•

Oversaw the development of residential properties from planning through handover for a combined portfolio of 250+ units

•

The control and supervision: detect incidents (measuring impact) followed incidents, in permanent contact with level 3

•

Led transition program to create new Operations centers, contributing to USD 3 Million in annual savings.

•

Implemented application helpdesk in Manila bringing down annual vendor support cost by GBP 50K.

•

Increased Service sales by 30% within 18 months

•

Successfully managed first 4G deployment in France, helping Cisco in swapping legacy 2G/3G legacy vendor.
RIGHT
These planning skills are always in high demand.
Critical thinking and attention to detail
Negotiation
Project management
Attention to detail
Assertiveness
Communication
Leadership
Teamwork and collaboration
Pro tip
Featuring your planning skills on a resume is a great way to catch the recruiter's attention and convince them of your potential value.
Power phrases for your planning skills on resume
Participated in planning and evaluation meetings to identify problems and propose business solutions
Trained planning team interns on schedules and timetables management
Handled the planning of production tasks and timeline setting to ensure on-time delivery
What jobs require planning skills?
Project Manager
Consultant
Assistant Manager
Manager
Director
Business Development Manager
Software Engineer
Team Leader
Internship
Senior Manager
Planning skills courses and certificates.
Turn your ideas into action applying tried and tested business development and strategic planning tools
Management Blueprint Series: Improve writing skills, write quality strategic plans, showcase results, save time
Utilize the Key Concepts of Strategic Planning to Develop Optimal Business Strategies
Strategic Planning process for Business
Here are the top related skills to planning:
Responsible
Leadership
Management
Communication
Sales
Managing
Project Management
Marketing
Operations
Design
Monitoring
About this report:
Data reflects analysis made on over 1M resume profiles and examples over the last 2 years from Enhancv.com.
While those skills are most commonly met on resumes, you should only use them as inspiration and customize your resume for the given job.
Looking to build your own resume?
Enhancv is a simple tool for building eye-catching resumes that stand out and get results.
Variety of custom sections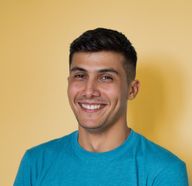 Volen Vulkov
Volen Vulkov is a resume expert and the co-founder of Enhancv. He applies his deep knowledge and experience to write about a career change, development, and how to stand out in the job application process.
Continue Reading
Check more recommended readings to get the job of your dreams.