analytical thinking Skills
Strong Analytical Thinking Skills: Example Usage on Resume, Skill Set and Top Keywords in 2023
Here are the top ways to show your analytical thinking skills on your resume. Find out relevant analytical thinking keywords and phrases and build your resume today.
Is your resume ATS-friendly?
Drop your resume here or upload a file to find out if the skills in your resume are readable by an ATS.
What are analytical thinking skills?
Analytical thinking skills are a set of soft skills that help you recognize, collect and process data related to a problem that needs to be solved efficiently. They also help you identify improvement possibilities or predict and prevent disaster.
Great analytical thinking skills usually cover a spectrum of abilities such as Communication, Creativity, Critical thinking, Data analysis, and Research.
To demonstrate what we mean, let's have a quiz. In WW2, the RAF aimed to reinforce their airplanes so that they have a better chance of survival. They knew which parts of the airplane received the most bullet holes. So, what did they do? Keep reading and you will find out.
Because analytical thinking skills are a set, you will need to demonstrate them indirectly in your resume, highlighting the abilities we mentioned a few lines earlier. HR officers will look for them in the skill section, especially if the job title you are applying for contains the word "analyst".
Why are analytical thinking skills important on your resume?
In simple words, analytical thinking skills ensure survival and progress. In the corporate world, analytical skills are vital for making an enterprise profitable. Those with analytical skills show the way and lead the path. Decisions and actions are based on those skills and without them, any company is doomed. This is why the most sought-after employees and executives are the ones with a proven record of analytical thinking. To see patterns and trends, to draw logical conclusions, and be able to communicate that within the organization is a must in finances, data science, medicine, marketing, law, and many more well-paid and prestigious positions.
What traits, skills, and abilities help you demonstrate strong analytical skills on your resume?"?
Observation skills and curiosity: sometimes the data you need to solve a problem is not delivered to your desk. You need not only to see what is in front of you, but what is missing. Remember our RAF planes? Some came back, but some did not.
Research: once you notice a problem, you will have to look for data. Here you need to be patient, study the problem, and collect all the relevant information and data you can. You need to be creative in finding places where to look for it.
Data analysis: to analyze data, you need to be able to concentrate and systematize the information. This is where the patterns and dependencies will show up. Your job is to make sense of it and come up with a conclusion.
Creativity and Critical thinking: to be able to think critically and creatively means to be able to avoid the obvious. Often, critical thinking means exploring even impossible angles to find a solution. A good example that comes to mind is Israel's 10th man approach, depicted in the movie "Z world war". The rule states that the 10th member of their council is obligated to doubt anything if all nine others agree on a decision. By the way, do you still think about the RAF planes? Back then they found the solution, avoiding the obvious.
Communication: once you have a solution, you will need to find a way to communicate it to your colleagues. Here you need to know how to present the information when to present it, how to draw attention and how to inspire.
How to demonstrate strong analytical thinking skills on your resume
Give examples with critical situations on your job that demonstrate those skills
Describe a specific process or method you use
Think of major achievements and breakthroughs made possible by your analytical skills
If you practice brain games and read a lot of books, make sure to include this in the "Interests" section, as these improve analytical skills.
List specific courses or certificates related to analytical skills
Writing "Strong analytical thinking skills" on your resume is simply not enough. You will need to prove your case, convincing the HR officer that you might be able to think analytically. You have to show examples, achievements and be creative. Remember, the HR officer uses analytical skills as well to find a suitable candidate.
Below you will find relevant examples that will help you start:
Example 1: Show your analytical thinking skills in your experience bullet point
•

Developed a market entry strategy in California, targeting 1 million bottles sold in the first year of operations

•

Increased the store turnover by 20%and the main KPIs by 15% by proficient management of stock and orders

•

Successfully managed and motivated a 5-member team, reducing the staff turnover to 0

•

Successfully managed events with more than 50 suppliers involved and up to 500 participants

•

Recruited, trained and managed multicultural team composed of approximately 100 persons

•

First ever digital content into TV integration increased impressions +2%

•

Invented a cross-category solutions, bringing +3% penetration on Telivus portfolio and +5.7% sales increase
RIGHT
Example taken from our Project Manager resume guide
The applicant demonstrates strong analytical skills by meeting his sales forecast. His analysis of stock and orders allowed him to implement a strategy that resulted in savings for the company. This also shows that he can work with data. The experience in managing events with more participants and at a bigger scale repeatedly shows the candidate's ability to plan and communicate. The word "Invented" speaks of creativity.
Example 2: Demonstrate analytical skills in your resume summary
Led a team of 6 software developers on a WAD project that received the 2018 European IT Excellence award as the most optimized and responsive online framework library on the internet
RIGHT
Example taken from our Software Engineer resume guide
We can see that the candidate has a major achievement. More importantly, the achievement is for an "optimized" network. Any optimization is a result of analytical skills. Especially useful are achievements confirmed by a third-party organization.
Example 3: Use your achievements to make the point
of the worst nuclear accident in the human history
Pointed to the problems of the RBMK-1000 reactors
and the risks of operating nuclear reactors to prevent future nuclear accidents
Defended thesis at the Kurchatov Institute
on the synthesis of compounds of noble gases and the study of their properties
at the Kurchatov Institute of Atomic Energy
RIGHT
Example taken from our Resumes of Chernobyl article
This is what counts. We can see that Mr. Legasov "Led the investigation" of the Chernobyl disaster, which is to show that he conducted research and collected data. Then he analyzed the data and using creative and critical thinking he came up with conclusions and solutions. "Pointed to the problems" is the most incredible part of his achievements. Although the party and the whole political situation did not allow for honesty and the spread of information, he put his will and communication skills and work and informed the world about the dangers of RBMK-1000 reactors.
Top related skills to strong analytical skills:
Problem-Solving
Time Management
Communication
Teamwork
Creativity
Project Management
Critical Thinking
SQL
Decision-Making
Team Player
Public Speaking
Why are analytical thinking skills important on your resume?
Demonstrate, do not claim: Lead the HR officer through your achievements and results.
Make them believe in you: List any awards and recognition.
Be wise with words: Sort and clear sentences. Action and power verbs. Only the essence. You will explain the details later at the interview.
And what happened to those pilots and their planes? An analyst at the RAF concluded that they need to reinforce the parts of the plane where there are no bullet holes. The reason for this was that although hit many times, the planes they studied returned after all. The rest hit in other places, did not.
About this report:
Data reflects analysis made on over 1M resume profiles and examples over the last 2 years from Enhancv.com.
While those skills are most commonly met on resumes, you should only use them as inspiration and customize your resume for the given job.
Looking to build your own resume?
Enhancv is a simple tool for building eye-catching resumes that stand out and get results.
Variety of custom sections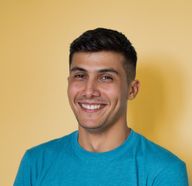 Volen Vulkov
Volen Vulkov is a resume expert and the co-founder of Enhancv. He applies his deep knowledge and experience to write about a career change, development, and how to stand out in the job application process.
Continue Reading
Check more recommended readings to get the job of your dreams.