Decision-Making Skills and How to Describe them on Your Resume?
Here are the top ways to show your Decision-Making skills on your resume. Find out relevant Decision-Making keywords and phrases and build your resume today.
Is your resume ATS-friendly?
Drop your resume here or upload a file to find out if the skills in your resume are readable by an ATS.
What are decision-making skills?
Decision-making is incorporated into your daily life. Most of which are straightforward and don't require much thought. No matter if you have to choose something simple like where to go to lunch today or something more serious, like, for instance, choosing a career. Every day, you have to choose from two or more alternatives to reach the best outcome in the shortest time.
Decision-making is one of the most important skills you can have. It's a process of evaluating risks and opportunities, gathering information, and taking action after carefully analyzing and examining the available options and the given circumstances.
Why decision-making skills are important on your resume
Decision-making is an important skill set in any job role. It is a common belief that making decisions is necessary for only the higher management in an organization. Decision-making skills are traits that appeal the most to recruiters and are the requirement of virtually every job.
Employees who can make good decisions work effectively in large, complex organizations, subject to constantly changing business environments. The ability to make decisions helps efficiency, organizational growth and contributes to the success of the company.
That's why is important to show on your resume your abilities to make decisions. More specifically if the position you are applying for clearly describes the working environment as fast-paced, dynamic, or quickly changing.
Let's take a look, what good decision-making skills are and how to present them on your resume.
What skills, activities, and accomplishments help you highlight your decision-making skills?
Making good decisions is all about your ability to choose the best option from several while considering the situation and the circumstances. A good decision-maker has critical thinking and knowledge to determine the best solution for a problem or difficult situation. Here are a list whit decision-making skills:
Analytical Skills are the ability to determine the best solution for a problem or difficult situation. That means that you can quickly define the issues that may affect the outcome of a decision.
Problem-solving: To determine the source of a problem and find an effective solution is one of the important traits of a good decision-maker.
Logical reasoning is your ability to use your logical thinking and facts to make a relevant decision. Take into account all pros and cons of each possible step with real logical thinking.
Planning helps you to develop a strategy to accomplish your goals. You can see all the steps to achieve your objectives and possible issues that may arise. This way, you can quickly define the problems and adjust your decision accordingly.
Collaboration Skills: You need to work well with your co-workers. To come to a decision, sometimes you will need to get the input of others. It's important to know when decisions need collaboration from your team. Communicating your ideas and welcoming feedback are keys to a collaborative environment and reaching the best decision.
How to demonstrate decision-making skills on your resume
Provide examples of your decision-making skills.
Show your ability to evaluate risks and opportunities and make the best decisions to achieve the company's goals.
Demonstrate a strong ability to analyze problems.
Demonstrate an ability to perform and communicate
Show that you use the most penetrating and objective evaluations to arrive at decisions.
Example 1: Demonstrate decision-making skills in the experience section
Business Development Executive
•

Successfully improved the bottom line by implementing strategic decisions for new cost-cutting measures to reduce the expenses by 20%.

•

Increased the customer satisfaction rate by 33% by refining the customer service.

•

Increased the company revenue by 22% during the first year of employment.

•

Developed and oversaw marketing strategies for successfully attracting new clients and boosting sales by 15%.
RIGHT
This example shows that this Business Development Executive has strong decision-making skills by proving that they strengthen the company's market share and maximize the business performance. They communicate the ability to determine a problem, evaluate it, and make a series of decisions to improve the organization's expenses.
Refining customer service exhibits their collaboration skills by communicating ideas and getting the input of others to come to a decision.
The provided examples show significant experience with specific achievements, demonstrate strong skills for good decision-maker.
Example 2: Demonstrate decision-making skills in the resume summary section
What's the one thing that makes you the best candidate for this job?
RIGHT
Give a brief overview of your decision-making skills and experience on your resume to give value to what you offer. You need to make sure your resume gets the recruiter's attention.
Highlight the specifics important for the position that you are applying for.
This summary statement projects confidence and expertise in making decisions. It is proof that they are professionals with years of experience. They understand the process of decision-making and are capable of making adjustments in each step of the execution.
Example 3: Show your decision-making skills in your achievements sections
Transformed the telemarketing department into a modern Customer Service Center, which increased the service efficiency by 50%.
Contributed to increasing work satisfaction scores by 30% in 3 years.
Completed market analysis, resulting in a 32% increase in sales.
RIGHT
Demonstrate your career growth and expertise by highlighting your decision-making skills in the achievements' section on your resume.
These examples exhibit key performance indicators like leadership and organizational skills. This shows their ability to make decisions with a positive impact on the organization.
Presenting your accomplishments gives the recruiter a bigger picture of you and your skillset.
Decision-Making Skills: Key Takeaways for Your Resume
Employers want to hire employees they can count on to make various decisions daily. Decision-making skills are a requirement of virtually every job and are very important to show them on a resume.
Demonstrate confidence and expertise in making decisions.
Choose the right skills needed to make decisions. Don't forget to show how you apply these skills in your work by giving examples in your summary and achievements section. Try to emphasize your decision-making skills on your resume.
About this report:
Data reflects analysis made on over 1M resume profiles and examples over the last 2 years from Enhancv.com.
While those skills are most commonly met on resumes, you should only use them as inspiration and customize your resume for the given job.
Looking to build your own resume?
Enhancv is a simple tool for building eye-catching resumes that stand out and get results.
Variety of custom sections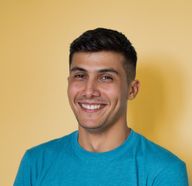 Volen Vulkov
Volen Vulkov is a resume expert and the co-founder of Enhancv. He applies his deep knowledge and experience to write about a career change, development, and how to stand out in the job application process.
Continue Reading
Check more recommended readings to get the job of your dreams.