How to Demonstrate Time Management Skills on your Resume
Here are the top ways to show your Time Management skills on your resume. Find out relevant Time Management keywords and phrases and build your resume today.
Is your resume ATS-friendly?
Drop your resume here or upload a file to find out if the skills in your resume are readable by an ATS.
What is time management?"?
Time management is the ability to use and plan your time at work effectively and productively. These are all the processes of planning and controlling the time spent on specific projects, tasks, and activities at the workplace to increase effectiveness, efficiency, and productivity.
Planning tasks and objectives within a defined timeframe and regulating the performance allows avoiding the intense rush against deadlines. If in a company key employees does not have the needed skills to manage their time this can badly affect performance and productivity of their work.
Time management is essential for businesses and organizations to prioritize all the work tasks and achieve their goals and objectives. Also, having good time management experience and skills are highly important and beneficial to reduce stress levels at the workplace.
Why is time management important on your resume / Why is time management wanted by recruiters on your resume?
Having the needed skills to manage your time is very valuable for the recruiters. For employers, this means that you can plan your tasks and responsibilities in such a manner that you can do your work efficiently and comply with the set deadlines.
Employees who have time management skills can achieve more tasks in less time. They also don't waste their time and more easily avoid frictions and problems at their workplace. By implementing good time management strategies, employees are less stressed and use their time more wisely.
Proper time management skills can help businesses to prioritize all the work tasks and achieve their goals faster. When companies manage their time better, they can take on new opportunities and sustainably grow their business. That's why employers with time management skills are very valuable for recruiters.
What skills, activities, and accomplishments help you highlight your time management skills?
Having the needed skill set to manage your time can help you improve in your career. Time management skills include certain skills that will help you plan and organize your time effectively. Here are some of the most important time management skills:
Goal-Setting allows you to set specific, measurable, attainable, relevant, and time-bound goals. When you understand your end goal, you can know which tasks should be prioritized and do it first.
Prioritization is important because it is necessary in order to complete the tasks that need to be done. It allows you to give your attention to the things in your agenda that are urgent so that you can later focus on lower priority tasks. Prioritizing helps you to do your tasks on time and compliance with the deadline.
Organization can help you to create structure and order in your work and boost your productivity. Maintaining strong organizational skills can reduce the chance of mistakes, miscommunication, and inefficiency.
Communication: The ability to communicate effectively with the people you work with allows you to liaise your tasks and goals clear and delegate some of them to focus on the urgent ones.
Planning is an essential part of time management. Developing proper planning skills is the first step toward better time management. A plan is a tool that helps you navigate your workday and define which task to finish first to complete your end goal on time.
How to demonstrate time management skills on your resume.
Managed busy schedules of more than three corporate executives while performing general office administration duties.
Handled both marketing and public relations programs and prepare newsletters and memos at the same time.
Processed over 50 orders per day received in the online store and at the same time responded to customer inquiries.
Maintain team's on-time schedules throughout 3 high-priority launches, completing all deliverables before deadlines.
Example 1: Demonstrate time management skills in the experience section
•

Implemented an innovative online system for booking and organizing meetings, which increased the efficiency of the office by 10%.

•

Manage and coordinate multiple meeting calendars concurrently and ensure schedules are followed on time.

•

Managed instruction, dispatching, and logistics project with suppliers resulting by 15% decrease in company expenses.

•

Provided frontline customer service support for company's employees.
RIGHT
Your resume must do so much more than list your experience and skills. It's better to describe your time management skills with actual achievements.
The shown examples indicate that they are very dedicated to optimizing their work and their coworkers too.
They exhibit good knowledge of planning and organizing by creating a system for organizing meetings more efficiently.
The ability to manage and coordinate busy schedules shows their ability to prioritize. The examples inspire confidence in their time management skills.
Example 2: Demonstrate time management skills in the resume summary section
Office Assistant with more than five years of experience in managing busy schedules and agendas. Leverage strong multitasking skills to manage customer service, data entry, invoicing, inventory control, merchandising, returns processing and purchasing. A team worker with excellent communication skills, high-level customer service experience, and a determination for getting results.
RIGHT
Your resume summary is your professional statement and the first opportunity to demonstrate your time management skill-set. With a few sentences, you can give a clear picture to the recruiters that you have and apply your time management skills in your professional life.
The provided example manifests the desirable qualities of a person with time management skills. They have experience in multitasking and managing time-sensitive situations. They are determined to achieve their goals, which suggests that they have planning and organizational skills to do that.
Example 3: Show your time management skills in your achievements sections
Created and maintained a new filing system for all documentation about staff and customers. As a result, it cut the time of search documentation in the archive by 50%.
Implemented a unique project management system that increased deadline meeting efficiency by 50%.
RIGHT
Use the achievement section on your resume to prove that you can deliver the desired results with your time management skills.
The Achievement section is the place to highlight your most proud accomplishments and give examples of your ability to manage your time at the workplace.
The provided examples exhibit the planning and organizational skills of a person who has the ability to manage their time and do their work efficiently.
Time management skills: key takeaways for your resume
All businesses need employees with time management skills because they are reliable and responsible for their work.
The desirable employees always have a good set of time management skills.
The most valuable time management skills, which employers seek, are goal-setting, problem-solving, prioritization, planning, organizing, and communication skills.
Demonstrate your time management skills-set all over your resume. Give a clear understanding to your future employers that you have and apply to your work time management skills, and you can do your duties on time.
About this report:
Data reflects analysis made on over 1M resume profiles and examples over the last 2 years from Enhancv.com.
While those skills are most commonly met on resumes, you should only use them as inspiration and customize your resume for the given job.
Looking to build your own resume?
Enhancv is a simple tool for building eye-catching resumes that stand out and get results.
Variety of custom sections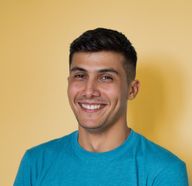 Volen Vulkov
Volen Vulkov is a resume expert and the co-founder of Enhancv. He applies his deep knowledge and experience to write about a career change, development, and how to stand out in the job application process.
Continue Reading
Check more recommended readings to get the job of your dreams.