How to List Management Skills on Your Resume
Here are the top ways to show your Management skills on your resume. Find out relevant Management keywords and phrases and build your resume today.
Is your resume ATS-friendly?
Drop your resume here or upload a file to find out if the skills in your resume are readable by an ATS.
You're applying for a position that requires you to be a great manager.
You know you have all the qualities and necessary experience. Not only that, but you've even decided to read an article on the most in-demand management skills for your resume.
But how do you prove your expertise to the hiring manager?
In a world full of aspiring leaders with great personalities and years of experience, how do you make yourself stand out?
Here's the answer – by building a compelling summary of your management skills and achievements that people just can't turn down.
We know what you're thinking, highlighting management skills on your resume without sounding arrogant seems challenging.
But don't worry. We've compiled a list of the top resume management skills that will make you the center of attention without sacrificing your modesty.
In this article, you'll learn:
What the most in-demand management skills are
How to highlight management skills on your resume
What are some hard management skills worth mentioning to recruiters
How to match your management skills to the job
… and more. Let's begin!
Top management skills worth listing on your resume
Although being a manager might sound like being proficient in numbers, operations, and administrative tasks, you probably know best that this position requires a great deal of soft skills.
That's why recruiters pay attention to how you manage conflict, people, and your time.
But what are some specific management skills worth listing on your resume?
Soft skills list
All of us use a combination of soft skills every single day. Be it at the store, the restaurant, or even in the park.
But what soft skills are required for managers?
Leadership
As a manager, people expect you to influence others and lead them in the right direction.
As an applicant, however, recruiters expect you to share more about the ways in which your leadership skills have helped achieve company goals and create something new.
You can highlight your leadership skills in the resume summary, achievement, and experience sections. Just make sure to go beyond the plain "leadership skills" listed among your other skills.
Here's an example:
Led a team of 17 people responsible for building the company's ESG bi-annual strategy.
Planning
Planning skills are essential for every company's success – they allow employees to identify, manage, and execute tasks successfully.
Some planning skills worth mentioning in your resume include multitasking, problem-solving, strategic thinking, and even research!
Here's how you can highlight your planning skills in the experience section:
Was responsible for planning and hosting six 500-guest events in Q1 of 2020 (in-person and online).
Time management
Whether you're working from home or commuting, time management is without a doubt the backbone of all your tasks.
But you know how time works – it's never enough.
What's more, if one person delivers their part of the project late, the whole team needs to put extra effort to meet the deadline.
That's why a good way to show your time-management skills to recruiters is by mentioning situations when you had lots of responsibilities and just a tiny amount of time.
Here's one example of adding time management to your resume's accomplishments section:
Developed valuable time management skills by working while studying full-time.
Want to save some time? Use our intuitive resume builder and bring your resume to life.
Organizational skills
Organizational skills are time management's older sibling.
In addition to managing your time well, organizational skills allow you to focus your energy, mental capacity, physical strength, and efficiency on achieving a certain goal.
Recruiters know and value this highly.
You can make your resume memorable by highlighting times when your exceptional organizational skills made a big difference.
For instance:
Developed an innovative task management system that increased my team's productivity by over 70%
Team building
Making sure that qualified employees work in cohesive teams has proven to be vital for all industries.
However, team building is not as easy as it sounds. Recruiters are aware of this, and that's why they love seeing real-life examples of managers with strong team-building skills.
The accomplishments section of your resume is a great way to share more about this part of your personality.
Awarded #1 team leader for organizing 12 employees from different departments after major company-wide restructuring
Project management
Rumor has it, project management skills are necessary only for jobs in consulting or IT.
It's time to bust the myth – that's not true.
In fact, being able to plan, manage, and execute projects is important for each and every industry out there.
And guess what – applicants with strong project management skills are considered more reliable than others.
So if there's a project that you've helped manage or execute, make sure to include it in the summary section of your resume.
Here's one way to do that: A creative yet disciplined Associate Manager with 7 years of experience in the renewable energy industry. Managed a $100 million project aimed at supplying off-grid electricity in rural Nepali areas.
Check out our selection of 4 job-winning project management resume examples and build yours in minutes.
Achieving good coordination of people and processes is another management skill worth mentioning to hiring managers.
Sharing more about a project you're proud of in your resume's accomplishments section is a great way to do that.
Received a special award for coordinating large company events with up to 1,000 guests by myself.
Other management skills worth listing on your resume
Here are some other management skills for your resume that you can include as part of the skills section:
Jira
SQL
Google Analytics
Agile
Salesforce
Python
Scrum
HTML5 & CSS3
Tableau
Power BI
JavaScript
SEO
Data analysis
Trello
Customer service
Oracle
Market research
Sharepoint
Check out our complete guide to writing an outstanding Management resume
How to list management skills on resume
You're already familiar with the most in-demand management skills. But how do you actually include them in your resume? Let's see…
Make sure the skills you list are relevant to the position
Listing irrelevant skills that only take up space can make your resume look unprofessional.
That's why we advise you to mention skills that will add value to your CV instead. Trust us on this one if you want to boost your chances of landing an interview!
Still not sure what your resume should look like? Here's a list of the best resume examples out there.
Provide concrete examples with numbers
Recruiters just love seeing numbers on resumes! They are the easiest way to find out more about the actual results of your work.
That's why linking your management skills to the goals they've helped you achieve is always a good idea.
You can do so by mentioning the number of teams you've led or the percentage increase in revenues that's followed from your coordination efforts.
It all depends on your experience, achievements, and personal preference!
Check out this Management Consultant resume for some additional inspiration.
Be specific
Sounding vague could give off a weird feeling and make recruiters think you're making skills up.
That's why we advise you to be as specific as possible.
And if there are too many things you'd like to share but not enough space, go for one of our compact resume templates to ensure your resume fits on one page.
Where to list management skills on resume
Skills section on resume
Listing skills in the skills section sounds intuitive and almost obvious. But choosing the right kind of skills might prove to be a bit more challenging.
For guaranteed success, we advise you to choose the top 10 most relevant skills that don't necessarily have to be elaborated upon (like MS Office) and go for them.
In addition, it's a good idea to follow the wording of the job advert's requirement section, as most hiring managers use applicant tracking systems (ATS). They screen resumes for keywords and are often preferred for the first part of the selection process.
Communicating skills in the experience section
The experience section on the other hand is a great way to get into a bit more detail about your management skills.
Here, recruiters expect you to share more about your greatest achievements, but also about your day-to-day job tasks.
Include numbers and tangible results for bonus points!
Mentioning management skills in your cover letter
Your cover letter is the perfect place for telling a personal story and sharing why you're the most suitable applicant for the job.
You can mention how your management skills have helped you achieve your goals and ultimately become a great team player. Or you can share more about a conflict situation you've handled perfectly well.
It's up to you. Just make sure to use a professional tone of voice that matches the company's culture.
Check this out: a professional Management cover letter example
How to match your skills to the job
You've got a list of skills for your management resume. Now what?
It's time to match them to the job!
And although it might sound like too much effort, we advise you to tailor your resume to each job you apply for.
This extra step will show recruiters you're serious about the job and will definitely pay off.
There are two ways to match your skills to the job:
Job position research tips
First, make sure to research the company and the position. Check out the company website and social media profiles, and look for hints in employee reviews.
In short – try to guess the skills and qualifications your employer of choice values most. And then build your resume accordingly.
Still not sure how to write your resume? This article will answer all your questions.
Key takeaways for listing management skills on your resume:
Make sure to list at least some of your soft management skills, including leadership, time management, etc.
Add your management skills to your resume's header, experience, summary, and skills sections
Don't forget to tailor your resume to all jobs you apply for
About this report:
Data reflects analysis made on over 1M resume profiles and examples over the last 2 years from Enhancv.com.
While those skills are most commonly met on resumes, you should only use them as inspiration and customize your resume for the given job.
Looking to build your own resume?
Enhancv is a simple tool for building eye-catching resumes that stand out and get results.
Variety of custom sections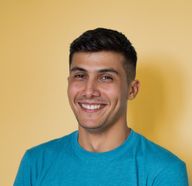 Volen Vulkov
Volen Vulkov is a resume expert and the co-founder of Enhancv. He applies his deep knowledge and experience to write about a career change, development, and how to stand out in the job application process.
Continue Reading
Check more recommended readings to get the job of your dreams.