Top Computer Skills You Should Have on Your Resume in 2023
Here are the top ways to show your Computer skills on your resume. Find out relevant Computer keywords and phrases and build your resume today.
Is your resume ATS-friendly?
Drop your resume here or upload a file to find out if the skills in your resume are readable by an ATS.
The demand for computer literacy has grown significantly in the past few years. So, listing your most valuable computer skills on your resume is important if you want to increase your chances of landing an interview.
And having in mind that computer skills include anything from MS Office to Photoshop and even SQL, how do you decide which ones to include?
In this article, you'll learn:
What the 30 most popular computer skills are
What are soft computer skills
What the difference between basic and advanced computer skills is
How to demonstrate computer skills on your resume
… and more! Let's begin.
So let's first look at the difference between basic and advanced computer skills.
Basic computer skills include stuff like surfing the Internet, opening files, typing, and so on. Advanced computer skills, on the other hand, include working with professional software, coding, and even file editing.
Usually, hiring managers would expect you to have basic computer skills for most job positions. This is why listing them on your resume is something we advise against.
But what computer skills are actually worth mentioning to recruiters? Let's see…
Most popular hard computer skills for 2022
General computer skills
Emailing
Despite the fact that quick message apps have gained significant momentum in the past few years, emailing is still the preferred means of electronic communication in formal or even semiformal settings.
You can use the experience section of your resume to mention your strong emailing skills. For example:
Sent over 500 personalized email invites each month using mail merge.
Data entry
Data entry might seem like one of the most obvious computer skills. However, keep in mind that it requires high levels of concentration and organization.
Here's one example of listing data entry skills in your resume's achievement section:
Updated the information of over 20,000 customers in just 2 months and achieved a 99% customer satisfaction rate.
Not sure how to emphasize your data entry skills and experience? Check out our Data Entry resume guide!
Microsoft word
Despite being one of the most intuitive apps, Microsoft Word has some functions that are considered rather advanced.
Listing your knowledge in them could be done in the experience section of your resume.
Created over 100 dynamic interactive dynamic form templates which decreased customer waiting time by 67%.
Check out this article for more ways to highlight your MS Word skills on your resume!
Research
Research skills are important for hiring managers because they show two things: that you can use different sources to generate ideas and solve problems, and that you can distinguish between reliable and unreliable data.
Here's one example of mentioning research skills in your summary section:
A diligent project manager with 7 years of experience in finance and VC. Relying on thorough research and analysis to make informed decisions and deliver all projects on time.
Marketing computer skills
With digital marketing becoming ever more important, marketing computer skills have turned into a real gem when it comes to hiring new employees.
Let's now look at some key marketing computer skills recruiters would love to see on your resume!
Want to secure your dream job in marketing but not sure where to start? Click here for some ideas and guidance on crafting the ideal marketing resume.
Google Analytics
There are dozens of ways to measure campaign success. But every employer knows that if you want hard data, you go to Google Analytics.
And while being able to find data in Google Analytics might be easy, analyzing it is a whole other story. That's why recruiters are always on the lookout for proficient users.
If you want to make a strong first impression, mention your Google Analytics skills in your resume's header.
Marketing Expert a.k.a. Fluent Google Analytics Speaker
Search Engine Optimization (SEO)
The need for SEO experts increases every single day. All companies want to rank higher and get as much free traffic to their website as possible.
This is why expert SEO skills have become highly valued, especially when it comes to jobs in marketing.
You can add a bullet or two about your SEO skills in the experience section of your resume. For instance:
Re-wrote all on-page content focusing with a focus on SEO, which led to a higher ranking in just 4 weeks.
Read this: How to land a high-paying job in SEO.
Photoshop and Illustrator
Not all positions in marketing require you to be proficient in graphic design. But knowing how to use Photoshop and Illustrator will definitely give you bonus points.
Being skilled in graphic design software points recruiters to the fact that you're reliable and can work individually in crisis situations.
Here's an example from a real Enhancv resume:
A young professional with 5 years of experience in marketing and graphic design. Proficient Adobe Photoshop and Illustrator user who turns every idea into a masterpiece.
Check out this article for some inspo on creating the perfect graphic design resume.
Email marketing services
The rise of digital communication has boosted the popularity of software like Mailchimp, Sendinblue, Klaviyo.
In fact, personalized email campaigns are often considered a must in marketing efforts.
Make a strong impression by adding your email marketing skills to the resume summary. Here's an example:
A passionate and creative Marketing Specialist with over 10 years of experience in Email and Social Media Marketing. Able to increase customer engagement by as much as 80% with just a click.
Hubspot
HubSpot's ability to gather all if not most marketing tools in one place has boosted significantly its popularity in recent years.
Being familiar with HubSpot shows hiring managers that you can build websites and landing pages while at the same time analyzing leads, consumer engagement, ROI, and ultimately – strategy success.
Here's one example of mentioning HubSpot in your resume header:
Digital Marketing Expert / HubSpot Master
Wordpress
Despite the surge in social media company profiles, websites are still considered essential for every business. This is why recruiters value applicants experienced in WordPress highly.
WordPress' functionality to build websites in a relatively simple way turns this software into a bridge between marketing and programming.
List your WordPress achievements in the experience section of your resume for bonus points. Here's one example:
Worked individually to develop 7 WordPress websites in 1 year
Wondering what to include in your WordPress developer resume? Read this guide for some pro tips!
Programming computer skills
Html & css
Despite the fact that they are considered two different core programming languages, HTML and CSS are most often used together.
And both of them are considered integral to web development.
For this reason, they are still highly valued by recruiters.
One way to highlight your HTML & CSS skills is to add them to your resume's experience section.
Worked as part of a front-end development team working on cutting down CSS file size and boosting website speed.
JavaScript
Listing JavaScript on your resume is also not as straightforward as it may sound.
Rather than simply adding 'JavaScript' to your skill section, make sure to mention all projects you've executed if you want to get the hiring manager's attention.
One place to do that is the experience section. Go for something like:
Built 6 complex web apps using both Angular and plain JavaScript.
Check this out: A comprehensive resume guide for JavaScript developers.
C++
You may be wondering whether you need to put C++ on your resume.
The short answer is: it depends. The longer answer is: only if it's relevant to the position you're applying for and if it's a language you want to work with.
A good way to list C++ on your resume is to mention it in your resume header. Even the brief C++ Expert will let the hiring manager know that you match their search.
If you want to get into more detail, add a line or two to your Achievements section.
Java
So what's the best way to highlight your skills as a Java developer on your resume?
First and foremost, don't just list "Java" in your skill section. Go for a deeper and more sophisticated approach.
Mention how your Java skills have helped you achieve success and focus on numbers. For example:
Used Java to develop interactive dynamic web pages and meet client expectations. Secured a 99% satisfaction rate among all clients and beta users.
Looking for ways to improve your Java Developer resume? Check out this guide!
SQL & R
SQL & R are often considered integral for data developers. And as such, including them in your resume is quite important for all kinds of data development positions.
And while you can and should include SQL and R in the skill section of your resume, experts advise mentioning specific examples of how you've used these two beasts in your work.
For reference, here's the resume summary of a real Enhancv user:
Analyzed complex databases using R and SQL to identify patterns, build models and ultimately minimize errors.
Looking for ways to improve your resume? The ultimate SQL developer resume guide is here to help!
Python
Python is often considered easy to learn, but difficult to master. That's why discussing your Python skills in as much detail as possible is one of the best things you can do when it comes to your resume.
Add your Python skills to your resume's summary, experience, and even accomplishment sections. Mention specific frameworks and patterns.
In short: don't go for the 'less is more' approach!
Here's one way to mention your Python skills in your resume's experience section:
A Python developer with 10 years of experience working with Django, AIOHTTP, Bottle, and CherryPy.
Read this: A guide to making a job-winning Python developer resume
Git
According to experts, Git is one of the most popular skills hiring managers look for in programmers because it helps professionals handle and execute both small and large projects.
What's more – it enables developers to work individually while being part of a team!
But how can you list Git on your resume without sounding vague? Here's our solution – simply by sharing your GitHub page in your resume header.
This works in your favor because it allows recruiters and technical team members to look directly through your public repositories.
And remember: they may ask questions related to your GitHub page during the interview!
Not sure how to prepare for the next step? Hire an interview expert that will help you out!
Enterprise system skills
Enterprise systems are essential for every business because they allow users to keep track of and control all operations.
In fact, they are often called the company backbone.
And although listing your enterprise system skills on your resume might look straightforward at first, there are some specifics you need to be aware of.
CRM systems
Customer Relationship Management or CRM systems like Salesforce, Oracle CRM, Sendinblue CRM are the place where businesses keep all kinds of customer data.
And being skilled in CRM is important because it will allow you and the team you're part of to build relationships and communicate in a more personal way with customers.
Employers value this because it drives customer satisfaction and, ultimately, revenues, up.
While the skill section is always a good choice for listing your CRM skills, experts advise mentioning to go for a less traditional approach and mention these skills in the experience section of your resume.
For instance:
Monitored customer satisfaction levels carefully and developed an action plan on ways to increase them, which boosted sales by 56%.
QuickBooks
QuickBooks can be used for handling all financial operations of small and large businesses. That's why being skilled in it is often a requirement for positions in finance and accounting.
And due to the large number of functions and tools that QuickBooks offers, the ways to mention your QuickBooks skills in your resume are also quite few.
If QuickBooks is an integral part of your everyday tasks, make sure to mention this in your resume summary. If not, then link it to your work-related accomplishments.
Here's one example:
Came up with a company policy to scan all receipts for work-related expenditures and upload them to QuickBooks which decreased unmonitored costs by 40%.
Project management software
Regardless of what some people say, being skilled in PM software is not something solely project managers should aim for.
In fact, PM tools like Jira, Trello, Atlassian, Hive, Asana, and others are great for organizing any team's work.
Mention your experience with some of these team solutions in the accomplishment section of your resume:
Used Trello to organize the team's tasks, which minimized previous work-from-home-related delays by almost 70%.
Microsoft excel
Managing large databases might be difficult if you're not familiar with MS Excel.
For this reason, highlighting your Excel skills can make a strong first impression that you're confident in working with numbers and data in general.
You can mention your MS Excel skills in just about any section of your resume. Here's one example of an Excel-oriented sentence from an Enhancv resume summary:
An organized Financial Analyst with 8 years of experience analyzing cashflows using Excel and SQL.
Check this out: Top Excel skills worth mentioning on your resume.
Presentation tools skills
Recruiters love seeing candidates with strong presentation skills for one main reason – having such skills shows that you are able to deliver engaging and transformative presentations.
And this is valuable for almost all industries – be it hospitality, management, design, or even technology.
Curious to learn what some of the most popular presentation skills worth mentioning in your resume are? Let's see…
Ms PowerPoint, Keynote, and Google Slides
Traditional presentation software like MS PowerPoint, Keynote, and Google Slides is relatively easy to use and yet still considered essential for giving presentations.
Your resume is a great place to emphasize some of your more sophisticated skills related to this type of traditional software, such as adding speaker notes, embedding videos and animations, etc.
Wondering what the best way to highlight your PowerPoint skills is? Make sure to read this guide!
Pitch, Prezi, Genially, and Canva
Being skilled in more innovative tools like Pitch, Canva, Prezi, or Genially, on the other hand, will add a finishing touch to your resume – they are perfect for creating interactive content, incl. breathtaking presentations.
What we advise, however, is adding some numbers related to the impact your presentations have had in the past.
Here's one example of listing presentation skills in the accomplishment section of your resume:
Created 9 interactive presentations used to train interns and junior staff, which increased their monthly productivity scores by 45%.
Soft computer skills
Rumor has it, most people believe that computer skills include only working with specific software and/or hardware. But the truth is – there are a number of soft skills that every tech-savvy person needs to have.
Let's look at some of them:
Organizational skills
Planning, problem-solving, creativity, critical thinking – all these are part of your organizational skills.
But how are they connected to your computer skills?
Well, you need to be organized and patient in order to learn how to work with advanced computer software. In fact, most programs require a relatively large amount of time to master.
On the other hand, creativity is a prerequisite for dealing with unexpected issues quickly and easily. And employers know that such issues are unavoidable.
In addition, recruiters consider only highly organized individuals to be top-notch candidates. And top-notch candidates are the ones who get invited to interviews.
So make sure to highlight your organizational skills! The easiest way to do this is by linking them to your achievements.
Still not sure how to highlight your organizational skills in your resume? Check out this article for some additional inspiration and guidance!
interpersonal skills
Every great leader is an even greater team player. Being able to be both a leader and a follower is an exceptional quality that's highly appreciated by recruiters.
Some other interpersonal skills besides teamwork and leadership include communication skills, accountability, patience, conflict management, and even emotional intelligence.
A great way to mention interpersonal skills on your resume is by sharing how they've helped you resolve issues and gain success.
Read this article for some additional tips and tricks on showing strong interpersonal skills in your resume.
How to List Computer Skills on Your Resume
Make sure the skills you list are relevant to the position.
Listing skills that are relevant to the position will work in your favor for two reasons – it complements your experience and is also a great way of showing recruiters that you're well-prepared to handle all kinds of situations that arise.
If you're applying for a position in web development, for example, you shouldn't focus too much on listing your Keynote skills. You just won't be expected to use them in your daily tasks.
Rather, we advise you to focus on CSS, Python, HTML, even Adobe Illustrator and soft skills! You can mention your excellent design and multitasking skills and your ability to manage your time well for some additional points.
Provide concrete examples with numbers
If you want to point the hiring manager to the quantitative results of your work, make sure to provide some hard data using numbers.
For instance, you could mention the number of websites you've developed or the percentage increase in pageviews that have followed from your exceptional SEO skills. You decide!
Be specific for more technically complicated skills
Although recruiters expect you to be tech-savvy, don't forget that they might not be as familiar with different computer skills as you might be.
For this reason, getting into as much detail as possible is needed when it comes to computer skills.
Instead of simply listing "SQL" in the skill section, describe how SQL has helped you in your work. You can do that in the summary, experience or accomplishments sections of your resume.
Share how your knowledge has helped you analyze costs, find links between different types of data, and ultimately be of value to your previous or current employer.
Be specific.
Sounding vague or not clear enough in your resume is something you should aim to avoid.
It might make the recruiter think you're not familiar with the skills you've listed or that you're trying to sound more experienced than you actually are.
For this reason, experts advise being as specific as possible.
Add percentage rates, numbers, years of experience, mention how your computer skills have helped you achieve tangible results in the past.
Where to include computer skills on your resume
Computer skills in the header
Adding your most prominent computer skill in your resume header sends a straightforward message to the hiring manager – that you're an expert when it comes to that skill.
This is why you need to choose the skill you put in your resume header wisely.
Skipping this step and adding two or more skills to the header might give off the vibe that you're not really sure what the focus of your expertise is.
And this won't help you make a strong first impression.
You can use traditional headers or go for more creative ones. See below:
C++ Expert Communications Expert and Full-time PowerPoint Guru Financial Analyst / Power BI Master CEO and Fire-starter
A dedicated skill section on a resume
The resume's skill section is probably the most obvious place to list your computer skills.
However, don't forget about the applicant tracking systems (ATS) used by some recruiters to screen resumes for keywords.
If you want to make sure you'll pass these ATS, we advise you to add all computer skills listed as part of the job advert.
Skill-focused resume summary
The resume summary is the best way to guide the hiring manager through your career journey while also highlighting your most valuable computer skills.
Here's a great example from a real Enhancv user:
A young professional with 7 years of experience working with Photoshop, InDesign, and Corel Draw. Able to turn every idea into a graphic masterpiece.
Experience/accomplishments section
Giving some context to your computer skills could be done in both the Experience and the Accomplishments / Most Proud of sections.
However, try not to make long lists with all your achievements. Rather, focus on things that complement your resume and could get you closer to that dream job.
Here's one example:
Worked in a team of 3 to develop 7 complicated websites in 5 weeks using HTML, CSS, and JavaScript.
How to match your computer skills to the job
Job Position Research Tips
So you've realized that you have a large number of computer skills – do you include all of them in your resume?
Definitely not!
In fact, experts advise that you tailor your resume to each individual job position. This works well for two reasons – you show the recruiter that you're the right fit for the job, and you don't focus on skills that don't matter.
But how do you find what the 'right' skills are?
First, you look for clues in the job advert. Usually, the requirements section includes a list of skills that the perfect candidate is expected to have.
Then, you might want to look for other descriptions of the job, check the company website, go through its LinkedIn profile, and even find employee reviews.
This will give you a bit more insight into what the employer values and ultimately help you show the hiring manager that you're a good fit.
About this report:
Data reflects analysis made on over 1M resume profiles and examples over the last 2 years from Enhancv.com.
While those skills are most commonly met on resumes, you should only use them as inspiration and customize your resume for the given job.
Looking to build your own resume?
Enhancv is a simple tool for building eye-catching resumes that stand out and get results.
Variety of custom sections
TRY FREE FOR 7 DAYS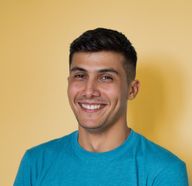 Volen Vulkov
Volen Vulkov is a resume expert and the co-founder of Enhancv. He applies his deep knowledge and experience to write about a career change, development, and how to stand out in the job application process.
Continue Reading
Check more recommended readings to get the job of your dreams.