Legal Skills for Resumes: #1 Skills on Recruiters' Checklists for 2023
Here are the top ways to show your Legal skills on your resume. Find out relevant Legal keywords and phrases and build your resume today.
Is your resume ATS-friendly?
Drop your resume here or upload a file to find out if the skills in your resume are readable by an ATS.
The most in-demand legal skills for your resume in 2022 have just been served!
Discover how to go by the book in framing your experience to get that dream job within the judiciary system.
In this article, you'll learn:
The 12 most sought-out legal hard and soft skills
Experts' insights, and advice on how to list your legal skills on your resume
Which sections of your resume could best incorporate your legal skills
Useful information on how to match your skill set to the particular legal role
Top legal skills for your resume
Working within the legal system requires a specific skill set that covers both hard and soft skills - this would ensure that the professional would be successful within the role.
Now, you don't need to "grease someone's palm" to figure out what the top legal skills for your resume are.
We have prepared this guide just for you, so you can frame your resume experience in the best way possible.
Top legal skills for 2022
Microsoft Office
Legal Research
Excel
Communication
Leadership
Word
Family Law
Teamwork
Problem Solving
Filing
Project Management
Ms Office
Powerpoint
Time Management
Negotiation
Research
Jira
Microsoft Word
Public Speaking
Real Estate
Python
Communication Skills
Most popular legal hard skills for your resume in 2022
Your legal hard skills pinpoint to recruiters that you have taken the time to invest in your education and training.
They also showcase that you've had roles where you've gained an even further understanding (and valuable experience) of the specifics within the judicial system.
So look no further - we have the 6 most important legal hard skills you can include on your resume in 2022.
Writing
Within any legal role, you'd probably have to write various sorts of documentation, including, and not limited to, letters, contracts, etc.
The ability to write clearly and fluently goes a long way to show that you are capable of leading professional communications.
Impress recruiters by including your writing skills in the summary section of your resume:
Corporate Lawyer - highly experienced in concise contract writing to ensure client offers are always a success
Get some more ideas on how to highlight your report writing skills from our guide for 2022.
Legal knowledge
Knowing the relevant legal framework of your chosen practice is vital in being able to serve your clients.
This knowledge would ultimately depend on the segment you're working in, so brush up on your local, state, and national laws.
Your legal knowledge would make a good addition to the experience section of your resume:
Successfully mitigated 100+ client cases due to 6 months of practice within local judicial framework
Find out what are the top 5 sections you need to include today in your lawyer resume.
Commercial awareness
This skill refers to being able to map out how news and developments - in particular in the business world - would affect your clients and or the law firm you're part of.
This is an invaluable skill that most recruiters are on the lookout for, as it shows that you've taken the time to familiarize yourself with the current environment.
And even better yet - this hard skill puts you in a position to offer flexible solutions to suit the ever-changing milieu.
Your commercial awareness could be an inseparable part of your resume summary:
District Attorney with 15+ years of experience in drawing up cases based on current business events
Having compliance knowledge is a great skill to include in your resume -make sure you do it the right way.
Research
To prepare your case, you need to take the time to gather all relevant facts and analyze the information.
It goes without saying that this is one of the strongest assets anyone within the legal system could possess.
An example of how to list your research skills within the experience section of your resume:
Prepared 30+ client cases per week, focusing on systematizing through facts and analyzing all incoming information
Conducting legal research is part of the day-to-day tasks of a paralegal professional. Discover how to write about the rest of your responsibilities with our best resume examples guide.
Data Management
A career within the legal system would require you to be able to properly store large amounts of information in accordance with data management policies.
If you have previously worked with any data management software (Salesforce, MySQL, SAP), you can include your capabilities within your resume:
Family Lawyer experienced in winning 500+ cases by managing crucial data with SAP to analyze findings and prepare the client case
For more ideas on how to include data management within your resume, visit our official guide.
MS Office
Any role within the legal system would require an MS Office proficiency to be able to:
Prepare cases and contracts via MS Word
Analyze numbers in MS Excel
Present client briefs with MS PowerPoint
Don't forget to include your MS Office experience in your resume:
Presented initial cases to clients with PowerPoint to ensure that they understand the key points
Learn more about including your MS Office skills in different sections of your resume.
Top soft skills for legal industry positions
Soft skills are the hidden formula to client success for anyone working in the legal industry.
That's why it's important to be able to note them in a clear and results-driven manner on your resume.
Get some industry leaders' perspectives on how to write your resume like a professional.
Empathy
In any client-driven job, it's vital to be able to showcase that you're an empathic communicator.
This means you can patiently listen to and understand other people, at the same have a certain respect for the opinions of others.
This is one of those soft skills that you can hint at by demonstrating the results you've achieved from client relations, with a focus on recommendations and returning customers.
Before you apply for your dream job, read our legal assistant guide, which includes checklists on what to include on your resume in 2022.
Initiative
In spite of the fact that cooperation and collaboration are key in the legal system, your ability to make decisions on your own would set you apart from other candidates.
Recruiters are always looking for independent and responsible professionals.
Illustrate this skill set with specific examples of scenarios where you've had to take responsibility for your actions and have been successful. \
Learn how to integrate your independent soft skills on your resume from our guide for 2022.
Thinking outside the box
You've taken the time to familiarize yourself with the specifics of the case you're dealing with, and, sometimes, taking the creative approach may be your winning ticket.
This soft skill is beneficial for the growth of the whole industry - and more specifically, having a professional who can see beyond the ordinary can be a key selling point for law firms.
Dedicate space within your resume to describe your creative approach to solving a particular problem (once again, including the facts and stats).
Undoubtedly highlight your creative thinking when crafting your legal resume in 2022.
public speaking
Some may argue that this is the most important soft skill that anyone working in legal should either possess or acquire over time.
There are various programs and certifications that coach you on how to perfect your public speaking abilities.
If you've had the experience to speak in front of the judge and jury, make sure that you have listed it within your resume.
Read this guide to discover tips, best practices, and red flags when writing your attorney resume.
Resilience
Having the confidence to act independently upon certain tasks and the resilience to try - again and again - are key skills for some of the best legal professionals.
Because the judiciary process is a learning curve; you need to have the determination to speak up and never give up.
This soft skill is especially important for junior professionals, so make sure that you can pinpoint on your resume a situation where you've had to deal with failure until you've succeeded.
Convince recruiters that your self-motivation skills are top-notch with our step-by-step guide.
Resolving conflict
Dealing with conflict is at the heart of any legal action.
Resolving conflicts is a vast term and may refer to various other soft skills, including
multitasking, working under pressure, strategic communication, reliability, etc.
For those interested in pursuing a career in legal, make sure you can highlight in your resume how you've resolved certain conflicts.
Find more ideas on how to include your problem-solving skills on your resume via our 2022 guide.
How to list Legal skills on resume
Make sure the skills you list are relevant to the position
Tailor your resume according to the job you're applying for, with a focus on key skills listed in the job requirements.
Some candidates may undermine this process, but it makes an excellent first impression on recruiters and helps you pass the Applicant Tracking System (ATL).
Provide concrete examples with numbers
If you want to include your excellent contract writing skills, make sure you can quantify and qualify your experience.
Numbers and stats; results and outcomes should make up the core of your resume's structure.
Struggling with your resume formatting? Here are some ideas of the best formats out there to help you impress recruiters.
Be specific
Never undermine the power of storytelling and the specifics on your resume.
When looking over candidate applications, recruiters are looking for a proven track record of success with examples.
Vague clichés just won't cut it out for you.
Where to include legal skills on your resume
In the header section of your resume
The very top of your resume can be a good opportunity to include your legal skills to grab recruiters' attention.
Highly Motivated District Attorney with 7+ years of experience: always achieving the best outcomes for my clients.
RIGHT
Ensure that you're always writing in an active voice. If you need help, check out our guide on the 125 easiest-to-use action verbs.
Communicating your legal skills in the summary section
The summary of your resume could be used to present your legal skills to recruiters in an orderly manner.
Highly experienced lawyer in corporate law with an impeccable work ethic. Always driving results by taking the time to research and compile cases. Building a network of 100+ clients based on recommendations due to excellent contract negotiation skills.
RIGHT
Show recruiters from the very start that you're the ideal candidate for the role with a tailored resume objective.
Showcasing your legal resume skills in your experience bullet points
What better way to showcase your legal skills than with the results you've achieved in previous experiences?
Take for example the below:
•

Integrated data management system to digitalize 600+ old field on record

•

Assisted with research and analysis in 25+ cases

•

Participated in various meetings and discussions to offer creative perspectives on 12 cases

•

Participated in on-the-job public speaking training seminar and passed exams with certification
RIGHT
How to match your skills to the job position
Recruiters in legal are impressed by candidates who take the time to study the company they are applying for.
On that note, this could be a great opportunity for you to stand out by matching your skill set to the previous cases and line of expertise of the company you're applying for.
Make sure you include all your relevant experience that might benefit their company.
related resume examples with legal resume skills
Get ready for some of the best legal resumes out there to make a positive impact on your application:
Key takeaways
Your resume should include a mix between both hard and soft legal skills
Different resume sections require a specific approach to listing your legal skills
Match your legal skill set to the job requirements
Be specific and results-oriented when writing about your legal skills
About this report:
Data reflects analysis made on over 1M resume profiles and examples over the last 2 years from Enhancv.com.
While those skills are most commonly met on resumes, you should only use them as inspiration and customize your resume for the given job.
Looking to build your own resume?
Enhancv is a simple tool for building eye-catching resumes that stand out and get results.
Variety of custom sections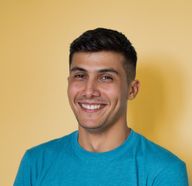 Volen Vulkov
Volen Vulkov is a resume expert and the co-founder of Enhancv. He applies his deep knowledge and experience to write about a career change, development, and how to stand out in the job application process.
Continue Reading
Check more recommended readings to get the job of your dreams.