"A survey by Microsoft in March 2022 found out that 41% of workers were thinking about leaving their jobs, and another survey from July 2022 by McKinsey put that number at 40%."
Thanks to Covid-19 and the "new normal," it looks like these figures are here to stay.
To make the most of "the great resignation" wave that is currently grabbing multiple industries by the neck, leaving them seriously understaffed and desperate for high-quality candidates, you need to understand one thing, first and foremost.
The pandemic has turned the tables of power between employers and employees, making it harder for companies to dictate unreasonable work conditions any longer. As a result, the agile organizations that fought Covid-19 back with overnight digitalization, hybrid, or fully remote policies captured candidates` attention and love. In turn, they pushed to curb traditional industries like HORECA, Transportation, and Construction.
In this post, we will lay out how to spin a job quitting in the right way and play your cards well.
Here are our success-proof steps at a glance:
Plan your resignation like you plan your vacation.
Industry research
Upskilling
Go get what you want.
Send a letter of interest
Networking
Make the move with:
Move on with class and professionalism
Planning, planning, and planning...
Upload & Check Your Resume
Drop your resume here or choose a file. PDF & DOCX only. Max 2MB file size.
When you're taking the major step of quitting your job a rock-solid plan is a must. After all, you want to get a job you love, and that takes time. You can't let yourself be pressured to find a new job just because you need to make rent. Planning your resignation is the perfect way to avoid job-hopping too. Moreover, a clear plan would also save your Resume from starting to look like that of a job-hopper.
Hire a career counsellor to help you with your job search.
Sadly, not enough people put sufficient effort into quitting a job effectively. Relying on gut feeling while betting on a wild card may backfire. So it is best to devise a plan, and this doesn't need to be a tedious or time-consuming task.
You can become literally unstoppable on the job market if you get yourself a career counsellor.
Such a coach will not only help you re-craft your Resume and LinkedIn profile but will make you invincible at the interview with the best insider tips on your personal brand, and the most impactful answers to interview questions.
Do your industry research before you update your resume for the next job.
A Career counselor is an expert in digging out your hidden talents. Via a complex set of tests, they will help you identify which job best matches your personality. Furthermore, they are like a walking encyclopedia of the most thriving businesses and will complement your industry research. That way, you can make the most informed decision on a career and field to pursue.
Your LinkedIn profile as a yummy appetizer
The intent of LinkedIn is to present you impressively with your authentic PRO skills and entice your reader to find out what more you've got to offer. That being said, your LinkedIn profile needs to be attractive and - most importantly - recent.
If the last time you updated it was 5 years ago, and you are pondering on quitting your job, it's time to take it up a notch.
You can work with an expert to polish your profile like a gem. To start, here are some simple but effective upgrades you can do today:
LinkedIn updates you can do right now
Professional headshot;
Meaningful Cover photo that reflects your professional interests;
Sparkly Headline promise - the "magic" you do for your customers
I Help People land amazing jobs every day via smart networking | LinkedIn monetization| Resume and Cover letter writing | Travel addict
The formula of success you can apply to your LinkedIn headline is:
What problem you solve / For whom / Keywords related to your niche | Personal touch
LinkedIn updates you can do right now
Featured section - here, you can display links to your portfolio, awards, diplomas, etc.;
About section - your professional summary;
Languages section - up-to-date
Recommendations - for LinkedIn to "love" your profile and push it up in the search results of Recruiters and Talent Sourcers, you need to collect a minimum of 5-6 references.
Lastly, share meaningful content with your connections at least once a week. In addition, a great way to network on LinkedIn, which can also lead to potential new gigs and work collaborations, is if you publish to various LinkedIn groups or participate in public discussions, where you can contribute with your expert opinion.
Upskilling
However, only a LinkedIn makeover won't be enough if, after your resignation, you are headed to a new field that requires re-training. In that case, to stand a chance against the competition, you will most likely need to walk the extra mile and re- or upskill yourself.
Furthermore, make it visible on your Resume, Cover letter, and LinkedIn that you already possess the necessary skills for the role or are currently acquiring them.
Ready for action.
Write a career change resume
The iHire's 2020 Talent Retention Report highlights that one of the most critical success criteria or a roadblock in front of career switchers can be a good or poorly written Resume.
To be noticed and shortlisted, there are a few tricks that always work:
Start with a resume objective
A professional summary of your experience, skills, accomplishments, and career goals. Drawing HR's attention right away to your essential transferrable skills will help them visualize you in the role you apply for. On the contrary, your Resume is very likely to be rejected if you skip stating your Resume objective in a few sentences, especially if you have no previous experience in the field.
Continue with a skills summary, reiterating some of the skills from the job description
Ideally, if you're willing to enter a new field, you would bring more focus to your matching skillset rather than your work experience, which likely doesn't have a lot in common with the role of your interest.
So, we strongly advise designing your resume with a polished skills summary above your work experience section. That way, you would have already created a strong frame of reference in the recruiter's mind for yourself as a great match. In addition, you will solidify it if, for every skill, you mention how you have mastered it or share success stories.
Lastly, to make your career change resume work like a charm, finish it off with a:
Focus on the most relevant work experience.
Highlight education related to the job role.
Send a letter of interest
Once equipped with your cant-say-no-to Career Change Resume, you'll be ready to approach prospective organizations for your future career.
The best way to do so is by accompanying your CV with a Letter of Interest, also known as a Statement of Interest, Prospecting letter, or Expression of Interest.
However you call it, it boils down to enhancing your application except with your skill set by demonstrating admiration for the organization and matching your professional aspirations and the company's vision. Do not underestimate the powerful impression such a high-motivation message can create, even by a career switcher. It immediately sets you apart from all the other candidates - even those with years of experience in the field.
Networking
"According to HubSpot, 85% of jobs are filled through networking. In fact, according to CNBC, 70% of jobs are never published publicly." So if you want to get to any of those 70% off-market jobs, you will need to learn to do high-quality networking.
The following ethical principles ensure the process is valuable and pleasant for yourself and others.
Focus on connection and professional exchange and do not use it as a transactional currency. In other words, ask people for information, advice, or simply to tell you more about the company's organizational culture, rather than chasing them for a job. Being seen as a means to an end is a turn-off.

Be considerate and courteous

Offer something of interest in return - an article, research, etc., that your connection may value.
Make the move.
Inevitably, the best moment to quit a job and move on is when you have accumulated multiple work opportunities to play with.
Following our tips above will undoubtedly attract towards your side a snow-ball of work offers, and you will soon land the most well-fitted job.
Nevertheless, you have one more thing to take care of at this point.
It is how you part ways with your current employer.
How you leave a job can tell much about your maturity level and professionalism. Below you will learn how to do it in a way that preserves warm business connections, where doors are always open for you.
Resignation letter tips
Indeed, you need to prepare your Resignation letter in writing, but ensure to deliver it in person. That level of respect is a must. If you and your manager reside in different locations, opt for an online camera-on meeting or, at the very minimum, a phone call.
Stay grounded and appreciative, and make an offer to help train the new employee or support the organization until a replacement is found.
Furthermore, the necessary elements you should include in your Resignation letter are:
Reason for leaving;
Last date of employment;
Statement of gratitude - quote a few work achievements and memorable team successes or projects that helped you grow;
Final arrangements and succession planning.
In this blog post, you learned quitting a job can be as precise as mathematics, so you can control it for ultimate success. The pillars to get job offers flying your way and ultimately quit your job for good are: crafting a breathtaking LinkedIn, committing to active networking on- and off- LinkedIn, using a solid Career Change Resume and Letter of expression, and proactive upskilling.
Make your move!
Your resume is an extension of yourself.
Make one that's truly you.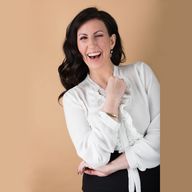 Liliya Foteva
Work Psychologist and Grant writer with 10 yrs experience in the Corporate & Social domain. Communication is my middle name! I love to travel, read (usually a la playa :) ) and chill with friends!