Get a cover letter to be proud of!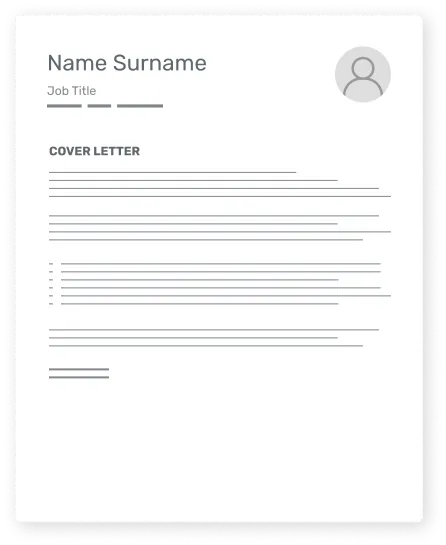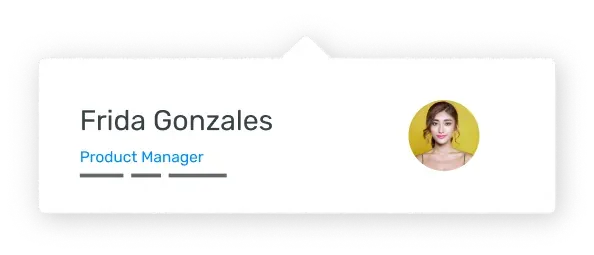 Fill in your details.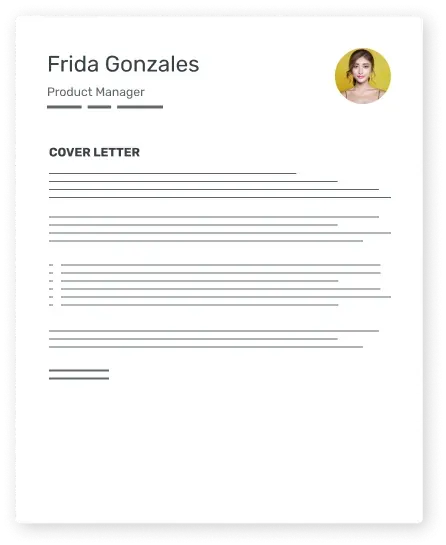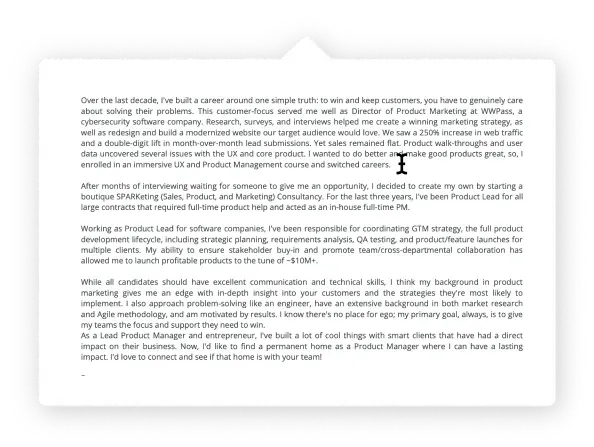 Tailor to your needs.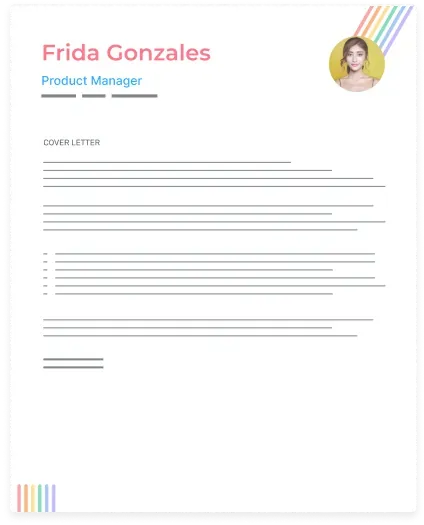 Customize your design.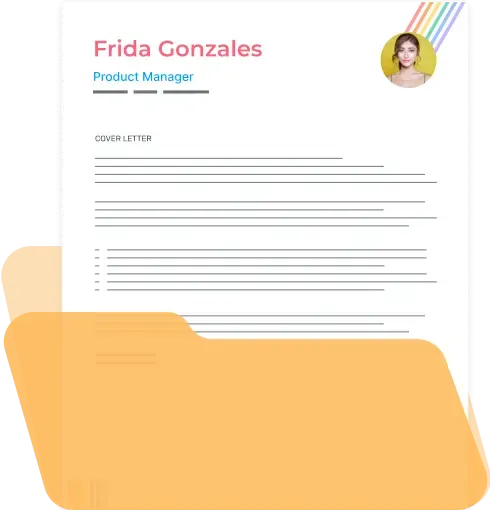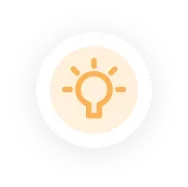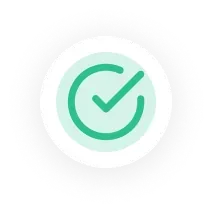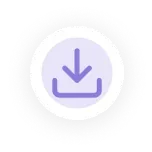 Check for errors and download.
Frequent questions we get asked about cover letters:
What is a cover letter builder?
A cover letter builder is an online tool that helps you make a cover letter. The Enhancv cover letter builder goes one step further and provides you with a cover letter generator tool as well – helping you beat the writer's block and create high-quality cover letters with little to no writing.
---
Should I use a cover letter builder?
A definite yes! Gone are the days of spending days crafting an application for a company – just tell your story, use our cover letter builder and never worry about having a readable, presentable cover letter. Our tool handles that for you.
---
What is the best cover letter builder for 2023?
Enhancv is the best cover letter builder you can find out there. Not only do we develop software that helps you get your dream job, but we also have a team of highly skilled career counseling experts who've gone over every cover letter example on our platform that you can use to kickstart your cover letter.
---
Is your cover letter builder free?
You can create a fully customized cover letter for free using Enhancv. You can create a matching resume for free as well. We do have paid plans that you can see on our pricing page.
---
What cover letter format should I follow?
All successful cover letters follow pretty much the same structure. The best format you can follow is: Salutation
Read an in-depth guide on the topic: How to Format a Cover Letter
---
What should a cover letter include?
Your cover letter should focus on the most important career accomplishment you've had that's relevant to the position you're applying for. It should back this up by giving concrete examples. Your cover letter should also show your personality to the hiring manager, so don't just rephrase your resume. Complement it!
---
Do I need a cover letter for every job I apply for?
Cover letters are meant to show how you see yourself in the future if you get the job. You don't need a brand new cover letter for every job you apply for, but it's a good practice to tailor your cover letter to match the position and the skills needed for the job.
---
What tone of voice should I use in my cover letter?
Stick to a professional tone for your cover letter. You can go with a more relaxed tone if the company you're applying for is more of a creative one, but generally, you want to keep things professional. Explore our cover letter examples to see what fits best for your industry.
---
How long should a cover letter be?
Ideally, you're looking at 300-450 words in length. There's no need to write a full-page – just focus on the things that are most relevant to the position you're applying for.
Read more about cover letter length here: How Long Should a Cover Letter Be?
---
Should my cover letter compliment my resume?
Yes! You don't want to say the same things in your resume and cover letter.You want to use the cover letter as a continuation of your resume.
In other words, focus your cover letter on the future and how you want to grow as a professional. Keep your resume full of facts and accomplishments. It's always a good idea to keep your resume and cover letter matching. You can use our resume builder for that.