You've decided on your dream job, got the perfect resume put together, and done the networking. Your resume is set, and now you need a cover letter.
Not sure how to start a cover letter, though? No problem. We've got you! In this article we'll teach you how you can include a great cover letter greeting, and how you can write a great cover letter opening that will land you your dream job.
We'll cover:
5 ways to write your cover letter opening paragraph that will amp its impact:
Show your enthusiasm
Tell them what you like about the company
Show your passion for the work
Tell them what you can do for them
Show off your creativity
We've included examples of each too
Tailoring your cover letter to make the best impression
How to write a great cover letter greeting by getting the manager's name - and how to start a cover letter without a name if you can't find it.
And the do's and don't of cover letter opening lines
We've also got some great cover letter examples for you. Check them out for inspiration.
5 Great Ways to Start Writing Your Cover Letter
Upload & Check Your Resume
Drop your resume here or choose a file. PDF & DOCX only. Max 2MB file size.
Your cover letter opening paragraph should be a great intro that highlights why you're the very best candidate for the job. There are different ways to do this depending on your role and the type of company. Here are 5 great options with examples of how to start a cover letter for the best impact.
1. Show your enthusiasm

Showing enthusiasm in your cover letter is a great way to let a potential employer know you'll have a great work ethic when you're there. It also lets them know you're motivated to do the job. Start your cover letter by telling them one or two reasons that really excite you about the role – maybe it's the company culture, specific duties in the job description, or past success the company has had.
Example: "I am so happy to see the job posting for an event manager with Special Days and Nights. My skills at increasing brand awareness and driving growth with high-traffic events are a perfect match with what you say you're looking for. I'm especially excited because I've actually been to a few events you've put on, and I was really impressed with the quality, consideration, and professionalism at each one. I'm confident that the 6 years of experience I've had coordinating events have prepared me for the work, and moreover, I think my enthusiasm for this job would make me a great member of your team."
2. Tell them what you like about the company

Start by showing them you've done your research. Find out if they won an award in their field, or maybe did something that got them in the news. In the first sentence of your cover letter, congratulate them or say how impressed you are by this, and relate it to a reason you respect or are impressed by the company. It's important to come across as genuine, not flattering, so try to be specific and honest, without going over the top.
Example: "I saw in the news that Big Accounting won a Civic Employer Award from the city for working to ensure its offices are barrier free and as accessible, and that you go into the community to improve public spaces, too. I love the care this shows. Aside from the professional skills I bring to the table, I'm also a strong supporter of these efforts. I would love to be part of a company that I share such an important value with."
3. Show your passion for the work
Being passionate about your work is a great indicator of success. Employers want to hire someone they can trust will give them quality work, and it's even better if you show them you can do that with a positive attitude. It's a great idea to start your cover letter off by getting this across. Try to find one or two ways the work described in the posting matches your personal passions, and explain how this makes you a valuable option for the company.
Example: "Ever since I was young, I've been interested in music and sound. From the earliest age I was always listening to the background tracks and foley in movies and videogames. It's something that I love to do and I would love to help with this work at your studio. When I saw that there was an opening for a sound technician with VRSoundFX, I had to apply. Working with you in this role would literally be a dream come true, and I really hope to have the opportunity to show you just how much I have to offer."
4. Tell them what you can do for them
Showing a hiring manager exactly how you'd add value to their team is one of the best attention grabbers in your toolkit. Describe specific accomplishments and qualifications you have that would benefit them. You may not see it at first, but if you reread the specific skills or expectations in the job description, you can make connections with situations, actions and results from past work experiences.
Example: "I'm applying to this role at SteelCo with great interest because I saw that you are looking for a Production Lead who can increase production timelines. In a previous job I was able to do just that. In a similar role, I was able to increase production output by 15% a year after I started working there by using a continuous improvement plan to remove bottlenecks. I believe I can help your company meet its production targets using similar methods I have employed in the past."
5. Show off your creativity
Even though your cover letter should always be professional, it's okay to add a little personality or humour to it – as long as you've done your homework on the company (more on that later) and know it suits the company culture. Hiring managers get tons of applications, so anything you can do that catches their attention is a great way to get your foot in the door.
Example: "In another UX Design Manager role I had, a client changed their mind on the layout of the interface one day before we were due to show them a mock up. Even though we were really short on time, given the importance I put on client satisfaction, I rolled up my sleeves, gathered the troops, and got to work with them making every single change (and the corrections we needed from those) the client had asked for. It was a crazy request, but I knew it would make them happy, so I did what I had to do to get it done!"
Tailoring your Cover Letter for the Best Results
To make the best impression you always want to tailor your cover letter to the job you're applying for as much as possible. Doing this will set you apart as someone who really wants to work with the company, it helps them see you're passionate about the job, shows you're detail oriented, and builds a personal connection right off the bat. Huge advantages!
One way you should do this is by finding the hiring manager's name to personalise your cover letter greeting. Try these three ways to find it:
Check the company website
Look on social media
Reach out to the company directly
Check the Company Website
Your first stop may be the company's website. A lot of companies will include profiles of their management team. If you find the HR manager, you're set!
Search social media
HR managers often list themselves on LinkedIn or other social media. Search the company name and see who comes up – their job title or position will usually be listed. Look for the hiring manager, HR manager, or even the department head you would be working for.
Contact the Company
It's also fine to reach out to the company directly. Call them and say something like "I'm applying to a job posting you've posted on ___, and I'd like to include the hiring manger's name in my cover letter. Would it be possible for you to tell me to whom I should address it?". Some companies may not because of privacy rules, but often you'll get the answer you're looking for.
Can't Find the Name?
Having said all that, what do you do if you really can't find the hiring manager's name? Stumped? Here's how to start a cover letter without the hiring manager's name. First, you want to avoid using clichés like "To whom it may concern" or "Dear sir or Madam". These are old crutches that will do the opposite of what you want. One option is to use "Dear Hiring Manager". Another is to address the letter to "Dear [Department] Head", if you know the department you want to work in. Neither of these are as specific as you'd want, but they're a step in the right direction and might help in a pinch.
Check out the Company Culture
Another way to tailor your cover letter is to check the company website to get a feel for the company culture. This can guide how and what you write to them. Of course, you want to do this within reason and only if it rings true with your personality. That said, if the company website is formal, bear that in mind. On the other hand, if the company is really about fun and being casual, add a bit more flair.
Addressing Your Cover Letter
And the absolute first part of how to start a cover letter, in terms of layout, is by using the standard professional business letter format, which includes your name and contact info, the date, and the recipient's name and contact info. We've got an example just below to give you an idea, and a template that you can use to plug in the info that applies in your case too.
At the very top of the page and aligned to the left side include:
Your full name
Your address
Your city, state and zip code
The best phone number to reach you
Your email address

The date the letter was written
Contact's full name (if known)
Contact's title
Company name
Company address
Company city, state and zip code

It should look something like this:

Simone Jackson
123 Stout St.
Elizabethsville, PA, 17023
(777)555-4567
April 22, 2022

Maliyah Daliwall
HR Manager
Strand Recycling
78945 Dearborn Blvd.
Elizabethsville, PA, 17099
Putting the Cover Letter Together
Finally, here's a quick template you can use to make sure you integrate your tailored intro with the rest of the cover letter and make sure you hit all the key points of a great cover letter.
Address - Input contact information
Greeting the hiring manager: Dear __,
Introduction: This is where you'll want to use one of the great attention grabbers we talked about.
Sales pitch: You've got their attention, now take some time the explain how you're perfect candidate for the job.
Conclusion: Restate the value you'll bring, express your interest, thank them for their time, and say you look forward to following up.
Formal closing: Regards, [Your full name]
Check out the great cover letter examples we have here for more inspiration!
Takeaways on How to Start a Cover Letter
Start your cover letter with an attention grabbing intro that shows how you're the best candidate for the job.
Getting the hiring manager's name is a simple way to personalise your cover letter.
There are different ways to get attention, and some may be better suited for different jobs or companies, so do your homework to find the culture where you're applying.
Be positive, show your passion, and be honest.
Remember, the key takeaway on how to start your cover letter is to tailor it to the job you're applying for.
Make your move!
Your resume is an extension of yourself.
Make one that's truly you.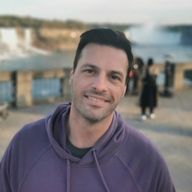 Kevin Roy
After a successful career in the corporate and non-profit worlds hunting for and hiring great candidates for my and others' teams, I spend my time writing on the subjects I love and know most about.