work under pressure Skills
Work Under Pressure Skills and How to Describe them on Your Resume?
Here are the top ways to show your work under pressure skills on your resume. Find out relevant work under pressure keywords and phrases and build your resume today.
Is your resume ATS-friendly?
Drop your resume here or upload a file to find out if the skills in your resume are readable by an ATS.
What does working under pressure mean?
The ability to work under pressure involves dealing with constraints that are often outside of your control. These might be last-minute changes, upcoming deadlines and a lack of knowledge required to finish your tasks.
To work under pressure also means that you must still perform well. Don't allow stress to affect your quality of work. The best thing to do is to put aside your frustration and emotions and find the best way to continue to work normally. Unexpected holdbacks shouldn't harm your performance or the efficacy of your work.
Why are work under pressure skills important
Employers will often ask if you can work well under pressure. It's a sought-after skill many organizations value highly. If you possess work under pressure skills, you can maintain level-headedness when urgent needs arise instead of getting stressed out and overwhelmed. And no matter where you work, there will undoubtedly be occasions where you have to work in high-pressure situations.
In many cases, the difference between an average employee and an excellent one is the ability to perform well in a crisis situation when a quick decision is needed.
No matter how well planned or organized you are, unexpected events or problems may occur. The ability to respond calmly and effectively to pressure is extremely important in any line of work. How you respond will vary from person to person. Some people thrive on it and perform with a clear head under stress, others may get anxious and become ineffective. We live in a fast-changing work environment. All areas of business are affected by outside circumstances that need last-minute adjustments to continue to work as normal as possible. That's why nowadays the quality to work under pressure is so valuable from recruiters.
What skills, activities and accomplishments help you highlight your work under pressure abilities?
Since stress is unavoidable in work of line, it's important to have some set of skills. Show on your resume that you know how to deal with obstacles that get in the way of you doing your job. Here is a list that you can count on:
Planning: Planning lets you see the situation from a broader perspective, helping you to understand what is really at stake. To work better under pressure, take 10 minutes to identify the problems that may arise and think about backup solutions. Maintain a calm demeanour when expectations change or things don't go as planned
Overcoming problems is connected with your ability to problems solving. The first steps are to identify the issue and determine the cause of the problem. Next is to select alternatives for a solution that will solve the problem.
Reorganizing the tasks to adapt them to the current situation. Consider what you can outsource to another team or coworker. Adjust your frame of thinking and quickly change priorities without getting flustered.
Time control: Work smarter - not harder. Failing to manage your time effectively can have some very undesirable consequences. Evaluate the setbacks and create a new timing for each activates. Meet changing deadlines while still producing high-quality work.
Adaptability: Stay focused on what needs to be done; never lose sight of the end goal. Be flexible and adjust to changing factors.
Team Work: Stay Calm in stressful or emergent situations; help those around you feel more at ease.
How to demonstrate your work under pressure abilities on your resume:
Provide examples of your planning skills.
Explain why you work well under pressure, and how pressure helps you to do your work more efficiently.
Describe your experience working under pressure and how you learn to work well during deadlines.
Give examples of what you do to control your time when working under pressure.
Talk about times when you work under pressure, and you didn't panic, maintain self-control and work as efficiently as possible.
Example 1: Demonstrate work under pressure in the experience section
Assistant Project Manager
•

I organized weekly team meetings and define the meeting planning process that is consistent, so all team members know what to expect each week. This increased the work efficiency by 20%.

•

Manage relationships and interface on a daily basis with engineers, contractors, architects, and colleagues on a variety of construction projects.

•

Prepare contractor requests for proposals, administer/align bids, and review pricing.

•

Participate in the design process, providing budget, schedule, and constructability input.
RIGHT
The action verbs used by this assistant project manager prove their abilities to work under pressure. They show organizing and planning skills by implementing a strict meeting planning process. This increased the work efficiency of the team, which shows they understand the needs of planning and keep up with deadlines.
Coordinating the communication with all kinds of subcontractors shows strong verbal skills and process managing. They also proved their administrative knowledge. They have the experience to do budgets, schedules, and constructability inputs. This shows they have the needed expertise to complete the tasks if obstacles arise.
Example 2: Demonstrate work under pressure in the resume summary section
Throughout my career, I have done some of my best work under pressure. I find that routine makes us complacent, and I am always looking for challenges that push me to give my best and to quickly come up with working solutions. I tend to embrace working under pressure because it forces me to become the best version of myself and act in a quick and decisive manner
RIGHT
Even if you are confident about your ability to work under pressure, the goal of your resume is to convince your employer of that.
This resume summary proves they understand working under pressure, and they are confident in their abilities for quick decision-making when needed. They perform better in the working place when they are challenged. This shows that they are flexible and adaptive to the challenges.
Example 3: Show your working under pressure in your achievements sections
Effective Time Management
Developed an improved workflow which cut turnaround times by 20%. Kept team on schedule through 3 high-priority product launches, successfully completing all deliverables before the target deadlines.
Effective Decision Making
Had to decide on short notice how to handle new internet privacy laws. Pivoted to a new live video campaign that increased user data collection by 25%.
RIGHT
Giving examples for your ability to work under pressure in your achievements section is a key to standing out from other applicants. Most candidates only outline duties and responsibilities.
These achievements sections show how well they performed under pressure. The examples prove that they acquired effective decision making and complied with deadlines in critical situations.
Here are the top related skills on resumes to work under pressure:
Time Management
Teamwork
Leadership
Communication Skills
Problem Solving
Team Player
Excel
Multitasking
Project Management
Working under pressure skills: key takeaways for your resume
You need to show on your resume that you have a good record of working under pressure.
Describe a previous professional situation in which you displayed excellent ability under pressure.
In addition to explaining how you work effectively under pressure, also mention that you got the needed skills to work under pressure like good time management, decision making, showcase your ability to meet a deadline and work proved your teamwork skills
About this report:
Data reflects analysis made on over 1M resume profiles and examples over the last 2 years from Enhancv.com.
While those skills are most commonly met on resumes, you should only use them as inspiration and customize your resume for the given job.
Looking to build your own resume?
Enhancv is a simple tool for building eye-catching resumes that stand out and get results.
Variety of custom sections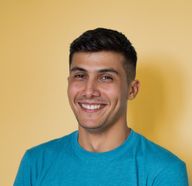 Volen Vulkov
Volen Vulkov is a resume expert and the co-founder of Enhancv. He applies his deep knowledge and experience to write about a career change, development, and how to stand out in the job application process.
Continue Reading
Check more recommended readings to get the job of your dreams.