The Most In-demand Business Skills for 2023 That You Should Include on Your Business Resume
Here are the top ways to show your Business skills on your resume. Find out relevant Business keywords and phrases and build your resume today.
Is your resume ATS-friendly?
Drop your resume here or upload a file to find out if the skills in your resume are readable by an ATS.
The digital transformation is changing the business world, and employers are looking for employees with relevant skills for today's world.
You should prepare your resume and include the most in-demand business skills for 2022.
We've got you covered. Continue reading to see which are the top business skills you should emphasize on your resume to stand out from other candidates.
In this article, you'll learn:
The top hard business skills to include on your resume.
How to emphasize these skills on your resume?
Most popular soft business skills to include on your resume.
Where to include your business skills on your resume?
How to match your business skills to the job position?
Resume examples with business resume skills
Top business skills for your resume in 2022
Employers are looking for candidates with specific hard and soft business skills that can fit perfectly into the role they need to fill in. We're breaking down everything you need to know about the top business skills to add to your resume so that you can know how to emphasize your strongest qualities and abilities.
Top business skills in 2022
SQL
Microsoft Office
Excel
Tableau
Salesforce
Jira
Google Analytics
Python
Leadership
Project Management
Communication
Strategic Planning
Sap
Business Development
Problem Solving
Powerpoint
Agile
CRM
HTML
Market Research
Java
Negotiation
Word
R
Time Management
Power Bi
Data Analysis
Oracle
Wordpress
Most popular core business skills for your resume in 2022
Technical skills
Given the growth of technology sectors worldwide, the need for diverse technical skills and knowledge is likely to continue to grow in the future. Recruiters are always searching for candidates with the abilities or the knowledge to perform practical tasks in areas of science, the arts, technology, engineering, and math. It is important to list on your resume any technical skills that you have. Curious about how to write a great resume for a job in 2022? Check our blog for more.
Data science
In today's technology world, organizations give a lot of attention to data-driven decision-making. Data Science skill is the ability to use capital processes, algorithms, or systems to extract knowledge, and insights, so you can make informed decisions from data
Here's an example of listing data science skills on your resume: Improved the model's prediction accuracy to 90%
Check out our Data Scientist resume samples.
Enterprise Resource Planning (ERP)
ERP systems help integrate and manage critical business processes within a company, from finance, sales, and marketing to procurement, inventory, the supply chain, and HR.
Here's an example of listing ERP skills on your resume's achievement section. Led the in-house ERP software implementation initiatives that resulted in 50% cost savings
Data management
Data Management is a skill in a high-demand by recruiters. Employees who can effectively manage and use available data to support a company's overall objectives are valuable to every organization.
Here's an example of listing ERP skills on your resume's achievement section.
Implemented a board stewardship program designed to thank donors through phone calls and handwritten notes that exceeded its goal by 313%.
Programming basics
Programming basics is one of the top skills recruiters look for in a resume, even in non-tech jobs. Programming basics give you the ability to read other people's code, writhe your own, and give you a deeper understanding of an IT project lifecycle.
Here's an example of listing Programming basics skills on your resume's achievement section. Created SOP, reducing analyst off-hours worked by 50%.
If still wonder how to list programming language on your resume, you can check out our pro-tips.
CRMs
Fundamental Customer management software (CRM) skills are becoming very popular because businesses need the big picture of their target audience and behavior. CRM software helps sales managers, marketing, and customer services teams be efficient in their sales process.
Here's an example of listing CRMs software skills on your resume's achievement section. Assisted in spearheading rollout of SAVO Proposal Pro software and document repository, resulting in new streamlined process for creating proposals and repository for sales agents to refer to for product information.
Check out how to emphasize client management skills on your resume.](https://enhancv.com/resume-skills/client-management/)
UI/UX Design
UI/UX design is a mix of skills that involves an understanding of the target audience to create meaningful and easy-to-use digital products. All digital products are connected to marketing and sales strategies. Even for professionals, which aren't UI/UX designers, it is important to understand UI and UX design trends.
Worked with the customer, support and development teams to define, evaluate, and improve User Interface (UI) design of a new state-of-the-art VoIP monitoring OSS system product.
See also how to write a job-winning UX/UI Designer resume.
Mos
Microsoft Office Specialist certification gives you the skills and the deepest level of knowledge needed to use key Office programs.
Analyzed and reconcile client reports on a weekly/monthly basis, using MOS, to result in a 95% accuracy rate.
See also top Microsoft Office skills on resume.
Project management skills
Project management skills are significant in today's business environment. Every organization needs professionals who can lead the work process to achieve its goals. Almost every employee needs some basic project management skills to effectively coordinate a task from start to finish. There are a lot of hard skills that can help professionals in all set of business areas to be productive and effective at the workplace. Check out our list of top hard skills for project management to include on your resume to stand out from other candidates. See also, how to use Process Improvement skills on your resume.
Benchmarking
Benchmarking is the process of gathering and measuring key business metrics and practices and comparing them to understand how and where the business needs to change in order to improve performance.
Analyzed and redesigned quality inspection process, improving productivity by 25% and reducing expenses by an expected $4M by end of project term.
Also learn how to write a Project Coordinator resume.
Risk management
Risk Management involves the identification of potential risks in a business environment, analysis of that risk, prioritization, and control of the risk. Risk Management is a very complex and comprehensive skill that means being informed and mindful of potential risks and what could go wrong.
Reduced the company average of defaulted accounts by over 25%
Budget planning
Budgeting is an ability to proactive approach towards managing a project or organization's money, involves conscious decision-making about the allocation of finances such that expenditures do not exceed the income. Budget managing is the necessary course of action regarding how funds will be utilized and expended during the lifetime of a project.
Created a selling culture that exceeded company goals of sales and profit in multiple stores, from (14%) to 125%.
Also, you may be interested to read more about budget analyst's resume.
Planing
Planning is the ability to accurately estimate the time and the efforts needed for a task or a project to be done and achieve its goal. Planning includes deep knowledge of working with planning software methodology like scrum or kanban.
Responsible for planning, scheduling and control the Engineering, Procurement and Construction phases for multi-projects with a value of $1020M.
Take a look into our top planing soft-after skills and how to showcase them on your resume.
Writing
Writing is the ability to communicate accurately and effectively through the written word. Business or project writing must be clear, free of errors, easy to understand, and to the point.
Utilize third-party proposal management system (Qvidian) to maintain comprehensive content that includes: general company information, financial information, software management and hosting services, compliance, training, implementation, legal, contractual and pricing, and other support information.
Learn how to write the best Writer resume.
Task management
Task management is the process of managing a task through its life cycle. Many managers and teams use task management systems for time tracking or invoicing capabilities like Jira Software, Taimer, Trello, and Asana. Task management can help an individual achieve their goals or a collaborating team to accomplish a project's or company's goals.
Documented and standardized web deployment and post deployment procedures, reducing deployment cycle 10%.
Task management often involves multitasking, learn more about this skill and how to emphasize it on your resume.
Scheduling
Scheduling is essential for every project or business to run smoothly and achieve its goals. Planning your workflow helps the utilization of your time and enhances your effectiveness consequently.
Managed and monitored development of schedules for 10+ local and international projects.
Learn more about scheduling skills and how to showcase them on your resume.
Finance skills
Hiring managers are always on the lookout for skilled professionals in the finance field. Because many roles and positions exist within the world of finance, some skills are one of the most wanted from the recruiters, and you should consider listing them on your resume. Look into some TOP Finance Resume Examples.
Accounting skills
Accounting skills are crucial for performing financial analysis, reporting, and other related tasks. They represent the techniques and abilities that allow you to track, record, and manage financial transactions efficiently and effectively.
Dependably created timely journal entries to effectively revise the income statement on a monthly basis, Saved $60,000 in expenses.
Learn how to emphasize on your accounting skills from our top Accounting resume samples.
Business intelligence
As a professional in all kinds of business fields, you must know how to predict future inventory, sales, and related information. To do that, you must be proficient in leveraging enterprise resource planning software (ERP). Tools like Oracle or SAP are excellent for managing inventory, planning future purchases, allocating labor hours, etc.
Successfully managed a team of 10 consultants tasked with raising the customer service rates post go-live to 98% and reduce raw material and packaging inventories by $60 Million by fiscal year-end 2021.
You can find interesting to know how to use implementation skills on your resume.
Financial modeling
Financial modeling is designing a mathematical model that represents an asset's or portfolio's financial performance in a specific period. It is a dynamic tool that can evaluate investment opportunities or forecasted financial performance.
Spearheaded & streamlined headcount actual for 6 separate programs, creating an overall savings of 2% due to an effective forecasting model that evaluated actual versus monthly budgeted forecast.
Learn more about how to list financial modeling skills on your resume.
Cash flow management."
Cash flow management skills are essential for every company to ensure profits. This financial process includes analyzing, monitoring, and optimizing cash expenses. With the right cash flow management, companies can avoid financial losses and make sustainable strategies.
Successfully tracked orders to completion, thus reducing late disconnect credits by 15%.
Check out our Finance Manager Resume guide for 2022.
Financial reporting
Financial reporting includes creating shareholder reports and financial statements, analyzing costs and expenses, monitoring accounts, reporting to audit teams, and preparing annual reports.
Created and implemented financial models to increase accuracy and efficiency of accounting and reporting, resulting in a cost management accounting system reporting monthly discrepancy decrease of $1M.
Check out our Financial Analyst Resume guide.
Compiling statistics
Statistical skills refer to the collection, organization, analysis, and interpretation of numerical data.
Increased the ROI of the company by proper valuation methods, correct M&A recommendations and diversification and risk reduction strategies by 5% for 2019 and 8% for 2020.
Check out our Financial Analyst Resume guide.
Top soft skills for business positions
What else do you need for successful job spells?
That's right - soft skills.
Non-technical skills relate to how you do your job and interact with people around you. In some cases, hiring managers will prefer a candidate with strong soft skills over others with weak interpersonal attributes and strong hard skills.
Learn what soft skills are types and examples of the topmost desired soft skills and ways to emphasize them on your resume.
Communication
Communication in our digital era is essential for the business to run smoothly.
That's why people with abilities to effectively convey and receive messages in person as well as via phone, email, and social media are in high demand.
A great way to showcase your written communications skills on your resume is by writing an amazing resume and cover letter. You can demonstrate your verbal communication skills by mentioning that you are an empathic listener and persuasive speaker.
This article about how to demonstrate interpersonal skills can give you deeper insights of this soft skill.
teamwork
Teamwork is an essential soft skill for your professional success. Companies are looking for employees who can work well with others. Teamwork skills help you to work effectively with the people around you.
Some skills related to teamwork include the ability to accept and apply feedback from others, dealing with difficult situations and personalities, self-awareness, ability to negotiate with others. Another related skill is emotional intelligence.
Read this article for some additional tips and tricks on showing strong collaboration skills on your resume.
Problem-Solving
Problem-solving skills are the ability to handle difficult or unexpected situations in the workplace. People with problem-solving skills can easily define problems, come up with alternatives, assess which is the best course of action and act on it.
Candidates with well-developed problem-solving skills have a combination of both analytical and creative thinking.
Learn how to show that you have problem-solving skills on your resume by reading this article.
Strategic thinking
Strategic thinking skills are essential to accomplish business objectives, overcome obstacles, and address challenges. Candidates with strategic thinking skills demonstrate on their resume that they naturally can come up with successful plans to bring new points of view to the table.
Strategic thinking involves research, analytical thinking, innovation, problem-solving skills, and communication and leadership skills.
To get a deeper understanding of Strategic Thinking skills, you should check out this article about how to emphasize those skills on your resume.
Conceptual skills
Conceptual skills are the abilities that allow you to have a better understanding of complex situations and come up with different creative approaches and solutions. Individuals with good conceptual skills can see the big picture and are good at developing business ideas.
To demonstrate your conceptual skills, you can showcase your analytical and creative thinking, decision-making, and strategic planning abilities and achievements.
To better understand how to show your Conceptual skills, take a look at this article.
How to list business skills on resume
Make sure the skills you list are relevant to the position
In the lifetime of your career, you probably adapt and develop many hard and soft skills, but not all of them can be specifically needed for the job position you are applying for.
When the hiring managers screen your resume, they are looking for what you can offer to the company. That means your skills and experience are a good fit for the job requirements the company lists in the job application.
When you are writing your resume, mention only the specific key skills that recruiters list on the job application. Provide good examples and mention those skills in the most important section of your resume.
Provide concrete examples with numbers
To prove you're a strong candidate for the job you are applying for, provide convincing examples of your skills by supporting them with concrete achievements. In quantifying your abilities through numbers, you are verifying your accomplishments.
In this way, hiring managers can see that you not only understand the meaning of the listed skills, but you also know how to apply them correctly and get the expected result.
Be specific
For example, don't just say that you configured backups and logs to disk and Tivoli Storage Manager, but also add that by doing that, you improved backup times using TSM disk from 4 hours to under 2 hours.
This example alone demonstrated several skills: technical, conceptual and problem-solving skills.
Where to include business skills on your resume
In the header section of your resume
The header of your resume is the first thing recruiters see. It is like your business card. In this section, you list your name, job title, and contact information.
When writing this section of your resume, take in mind, that the most important thing is your job title. Write it as detailed as you can to demonstrate your main skills and expertise.
Contractual Engineering Financial Analyst
RIGHT
Communicating your business skills in the summary section
Your resume summary should include a brief presentation of your expertise. Start with your job title and years of experience. List one or two of your achievements and the hard skills that are needed for the job you are applying for.
Senior financial analyst with 11+ years of experience in financial planning, analysis, and projection for companies, and corporations. Managed a $45 million operating budget, including monthly updates of actual expenses and forecast revisions for 90+ programs/cost centers. Skilled in risk management, data validation techniques, financial modeling and proficient in leveraging enterprise resource planning software (ERP) tools like Oracle and SAP.
RIGHT
Pro tip
Use action verbs. Start each sentence with an action verb.
Showcasing your business resume skills in your experience bullet points
Writing your experience section in the right way can be tricky and confusing. The key is to describe your work history in a clear and concise way. The goal is after the recruiter read your experience section to fully understand what your responsibilities were, what skills you have developed, where your strengths lie, and what you have achieved.
Contractual Engineering Financial Analyst
Developed a standardized cost forecasting method to reduce financial reporting preparation time by 80%

Analyzed supplier contracts and advised negotiation strategies to reduce recurring component costs by 8%

Reduced energy trading discrepancies by 15% by creating recon process for Energy traders

Developed complicated spreadsheets using advanced MS Excel functions
RIGHT
Pro tip
Highlight your most relevant experience and achievement for each role.
How to match your skills to the job position
The best way to get the job you are applying for is to prepare a resume that is specifically tailored to the job description. To write a flawless business resume, you should first make a detailed review of the job description.
After that, prepare your information by matching your skills and achievements to the job description. And lastly, put together this information into your resume.
Pro tip
To get better understanding of the organization and job position you are applying to, make research on LinkedIn and the company's website.
Related resume examples with business resume skills
To better understand how your business resume should look like, we prepare a list for you of key positions and industries.
Key takeaways
When you are writing your business resume, add the key hard and soft skills that are listed in the job description.
Don't forget to add some key phrases mentioning in the job description, especially those phrases that have been repeated.
Your resume summary must include brief information of your accomplishments, not your job duties.
Prepare your business resume that is specifically tailored to the job description.
About this report:
Data reflects analysis made on over 1M resume profiles and examples over the last 2 years from Enhancv.com.
While those skills are most commonly met on resumes, you should only use them as inspiration and customize your resume for the given job.
Looking to build your own resume?
Enhancv is a simple tool for building eye-catching resumes that stand out and get results.
Variety of custom sections
TRY FREE FOR 7 DAYS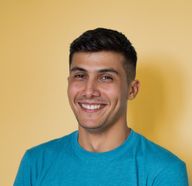 Volen Vulkov
Volen Vulkov is a resume expert and the co-founder of Enhancv. He applies his deep knowledge and experience to write about a career change, development, and how to stand out in the job application process.
Continue Reading
Check more recommended readings to get the job of your dreams.