Strong HTML & CSS Skills: Example Usage on Resume, Skill Set & Top Keywords for 2023
Here are the top ways to show your HTML and CSS skills on your resume. Find out relevant HTML and CSS keywords and phrases and build your resume today.
Is your resume ATS-friendly?
Drop your resume here or upload a file to find out if the skills in your resume are readable by an ATS.
You have probably heard people say that listing things like HTML and CSS in the skills' section of your resume is all that needs to be done to secure a job as a developer.
Rest assured - that's a lie. Simply mentioning such skills without any context looks plain and might even sound shallow to hiring managers.
Just think about it - recruiters go through tens of resumes every day. If you want to make sure your resume stands out from the rest, you need to give them something more than just a skills list.
You'll learn how to do this by the time you've finished reading this article. But first, let's see why HTML and CSS are so important.
What are HTML and CSS, and why are they wanted on your resume?
Although they are considered to be two different core programming languages, HTML and CSS are most often used together.
In short, HTML (Hyper Text Markup Language) dictates the content and structure of a webpage, while CSS (Cascading Style Sheets) is responsible for the design.
Both of them are required to build a website. What is more - they are considered integral to web development.
Usually, recruiters will say if they expect you to have knowledge of and experience working with HTML and CSS in the requirements' section of the job advert.
And if they do, it's especially important that you actually mention something along the lines in your resume. The use of applicant tracking systems that scan resumes for different keywords has become increasingly popular in recent years.
It's now time to look at the different ways to feature HTML and CSS in your resume.
Examples of HTML and CSS skills for your resume
Despite the urge to write "HTML" and "CSS" in the skills' section of your resume and move on to your other skills, you should focus on the ways to actually demonstrate these two. You could list some relevant skills, such as:
Web development
Coding
UI / UX design
Photoshop and other photo editing software
Cross-platform testing
It's a good idea to mention some projects you have participated in that required you to have knowledge of HTML & CSS.
You can also list some of the courses you have taken to strengthen your skills in HTML and CSS. This will show recruiters that you are an inquisitive learner who is always ready to improve.
How to demonstrate HTML & CSS on your resume:
Mention times when your knowledge of HTML & CSS was required for succeeding in tasks and projects in your experience section
List some of the courses you have taken to strengthen your HTML & CSS skills in your courses section
Include some numeric information, for how long you have been working with HTML & CSS, or the number of courses you have taken in your resume summary
Mention HTML & CSS explicitly in your skills' section to make sure you pass applicant tracking systems
Talk about times that helped you strengthen your skills and turn into an even greater professional
Example 1: Show HTML & CSS skills in the experience section
•

Assisted senior developers in translating basic client requests into an HTML code

•

Co-led a brief 1-day HTML & CSS workshop for colleagues working in sales and marketing

•

Assisted senior developers in developing the websites of 3 multinational clients

•

Partnered with designers to ensure high-quality graphic content
RIGHT
This Junior Developer has included some valuable information in the experience section of their resume. They have shown their ability to translate client requests into HTML and to be cooperative when faced with more difficult demands.
What is more, they have also mentioned their ability to explain HTML & CSS concepts to people with no background in web development.
Example 2: Demonstrate HTML & CSS knowledge in the resume summary section
A disciplined web developer with over 10 years of experience working with HTML5, CSS3, and JavaScript. Able to work both as part of a larger team and individually.
RIGHT
A sentence or two containing relevant information about your experience is enough to showcase your HTML & CSS skills.
The resume summary of this web developer shows that they have long years of experience in the field. It also mentions the fact that they can work individually but also as part of a team, which is considered important for every web developer.
Example 3: Show your HTML & CSS skills in your achievements sections
Took an advanced HTML5 and CSS3 course while studying full-time
Gained valuable time-management skills thanks to taking a 3-month course on HTML5 and CSS3 while studying BSc Accounting full-time.
Developed an app in 5 days
Developed a fully-operational mobile app for child abuse prevention using HTML, CSS, and JavaScript in only 5 days.
Spelling mistakes editing in HTML
Manually edited over 4500 spelling and syntax errors in HTML. It took me only 4 days.
RIGHT
If there are some other achievements you'd like to showcase, you can include a "Most Proud of" section at the end of your resume.
Try to get in as much detail as possible and include at least some form of numbers. Be it hours spent on a project or number of happy clients - you decide!
Example 4: Use a separate skills' section
Make sure to list the skills mentioned in the job advert description in a separate skills' section. This will help you pass applicant tracking systems and will increase your chances of landing an interview!
Should I show or say what level my HTML & CSS skills are?
In our opinion, stating the level of your HTML and CSS skills is unnecessary and only takes extra space. Focus on your achievements instead!
Should I categorize my HTML & CSS skills?
Although it might take you a bit more time, categorizing your hard skills (this includes HTML & CSS) will most probably work in your favor. It will give your resume a more organized look and will also help the recruiter focus on other important information you've listed.
HTML & CSS: key takeaways for your resume
Focus on achievements: mention all your remarkable achievements related to your HTML & CSS skills.
Mention some HTML & CSS classes you've taken: this is a great way to show your passion for the topic and your desire to keep improving.
List all skills mentioned as part of the job requirements: this will help you pass applicant tracking systems.
About this report:
Data reflects analysis made on over 1M resume profiles and examples over the last 2 years from Enhancv.com.
While those skills are most commonly met on resumes, you should only use them as inspiration and customize your resume for the given job.
Looking to build your own resume?
Enhancv is a simple tool for building eye-catching resumes that stand out and get results.
Variety of custom sections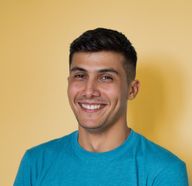 Volen Vulkov
Volen Vulkov is a resume expert and the co-founder of Enhancv. He applies his deep knowledge and experience to write about a career change, development, and how to stand out in the job application process.
Continue Reading
Check more recommended readings to get the job of your dreams.