There are 8 persuasion techniques that most successful people & famous businesses use. These persuasion techniques work on the subconsciousness , and can yield top-notch results, if understood and used properly. We've researched the best techniques out there and summarized them for your reading pleasure. (Most of which are based on Robert Caldini's Influence: Science & Practice.)
Foot in the Door
Upload & Check Your Resume
Drop your resume here or choose a file. PDF & DOCX only. Max 2MB file size.
Principle: The foot in the door principle means that prior to asking for a big favor, you should ask for a smaller one. By first asking for something small, you're making the individual "committed" to helping you, and the larger request acts as a continuation of something technically already agreed upon.
Real-life Application:
A tourist asks you for directions. As a follow-up, they say they might get lost and ask you to walk them there. You're more likely to agree to that, than if they straight-off asked the second question.
You missed a class and asked your classmate for their notes. Subsequently, you admit to have been a tad irresponsible this semester and ask for the notes for the entire semester . By first asking for the small favor, you increase your chances of getting the big one – namely, a free-ride on your classmate's notes.
You just failed an important midterm and the professor doesn't offer retakes.You decide to ask for feedback on your work and why you failed, followed by a request for a retake. You're more likely to succeed in such a scenario, as opposed to directly asking for a retake.
Case Study:
In the year 1966, two Stanford researchers – Jonathan Freedman and Scott Fraser – decided to test the effectiveness of FITD as a persuasion technique. They divided 156 women into four groups. They called the first three groups, asking a few simple questions about their household kitchen products.
Three days later, they asked to personally go through their kitchen cabinet and catalogue their products. The other group was only approached with the second request. The first three groups had a 52.8% compliance rate, while the last group had only 22.2%.
Read more on the case study here.
Read more on the technique here.
Door in the Face
Principle: Say, would you mind running around the streets naked yelling how awesome this article is? No? Well, could you at least share it with your friends on Facebook?
Door in the face is the opposite of the previously mentioned persuasion technique. First, you ask for something huge they are not going to agree with, then ask for something contrastingly easier.
Real-life Application:
You ask a classmate to tutor you on that upcoming midterm in Advanced Statistics. Oh, and you haven't studied at all up to now. The classmate apologizes, saying that they just don't have the time. And besides, they've never even seen you before. Your follow-up request for their notes is, however, granted.
You ask your friend to lend you 100$. After the "No," you ask "can I at least have 20$?"
A supermarket has a policy of asking for donations to a charitable cause before asking the customer for payment. Most customers wouldn't donate, but if the cashier asks them to make a $100 donation and then asks "how about just 5$," the number of donations rises exponentially.
Case Study:
A study was conducted on whether DITF technique would help with retail sales. A saleswoman was selling cheese to people walking past a hut in the Austrian Alps. In the first scenario, the hikers were offered a pound of cheese for 4 euros.
In the second scenario, the saleswomen first offered 2 pounds of cheese for 8 euros, and after being rejected, asking for a pound for 4. The compliance rates are strikingly different: 9% for the first request, 24% for the second.
Read more on the case study here.
Read more on the technique here.
Anchoring
Principle: Anchoring is a cognitive bias present in most decision making. How do you know what product is "good," for example? You compare it to a similar product and make a decision from there.
This technique has a lot of different uses, one of the most-used being pricing. Anchoring, if used properly, can be a powerful persuasion technique.
Real-life Application:
You're looking to buy a new car, and come across an OK deal for 10,000$. You bargain with the salesman and manage to lower the cost to 7,000$. You go home satisfied & contempt, thinking how much of a bargain it was. The actual value for the car, however, was lower than 7,000$. The initial price of 10,000$ acts as an anchor, so you'll perceive anything lower than that as a "good deal."
You just got a new job offer, with an initial offer of 2,000$ per month. You negotiate it to 2,200$. Again, as with the previous example, you may be getting low-balled. While a 10% increase over the initial offer may seem attractive, it might still be lower than your actual value.
Case Study:
The Economist used to have three different subscription options. A) Online for 59$ B) Print for 125$ and C) Print & Web for 125$. On a study done on 100 MIT students, 16 chose option A and 84 chose option C.
The experimenter then removed option B and gave the same test to another 100 students. In this case, 68 chose option A and 32 chose option C.
The takeaway here, is that people use option B as an anchor. No one would actually chose it, it was just used to increase the value of option C.
Read more on the case study here.
Read more on the technique here.
Commitment & Consistency
Principle: People are prone to be consistent in their actions and beliefs. If you make a person commit to something small, you could use the initial commitment to influence them into doing more for you.
Real-life Application:
Most of the time, you buy the same brands over and over. When was the last time you tried a new snack or drink?
"Can you do me a favor?" "Sure." "Could you get me a beer from the store?" as opposed to, "Hey could you etc."
You've probably heard of how goal setting can help with productivity. The concept is something rarely ever left out of a self-help book. The reason why this is effective is because of consistency: you're more aware that this is what you want and should strive for when you've written it down.
Let's say you work at an NGO and you're collecting money for a certain cause. Before asking for donations, you can ask the person whether they support the cause. If the cause is just, they'll most definitely answer positively. By asking such a question first, you're more likely to receive donations.
Case Study:
A lot of websites selling a product these days use the consistency principle to get you to sign up for their mailing list. Their pop-ups usually read something in the lines of, "Yes, sign me up. I love free money!" and "No, I'd rather be unsuccessful,". While that can seem a bit commonsensical , it does help increase conversion rates.
Read more on the technique here, and here.
Social Proof
Principle: Most of your friends choose this article for persuasion-based advice. You should too. "Everyone believes this, so it must be true."
Social Proof is one of the most noticeable persuasion techniques. It doesn't take much to notice that in most social groups there is a high level of groupthink. Someone mentions an idea, and everyone just goes with it – even if they all disagree with it. When making a decision, people look at what their peers do, and act in a similar fashion.
Real-life Application:
If you have an empty tip jar at your work, you might consider filling it up a bit before beginning the shift. Customers are more likely to tip if they see a filled tip jar rather than an empty one – other people tip, so I should probably do the same
There is a greater chance you might like a Facebook post if it already has a lot of likes, as opposed to a post with zero likes.
The reason most people take up smoking is social proof. Everyone smokes, thus you should smoke too – despite all the health concerns and horrendous taste it comes with.
Case Study:
In 1935, in an experiment conducted by Muzafer Sherif, several subjects were placed in a dark room with a dot of light 15 feet away. The subjects were then asked for estimates on how much the dot moved. All the participants gave different numbers.
On the second day, they were grouped together and asked the same question. This time, they ended agreeing on a completely different number, far from their previous estimates.
Read more on the case study here.
Read more on the technique here and here.
Authority
Principle:Persuasion Experts and 9 out of 10 Jedi think this article is the best source of persuasion-related advice. People look up to authority in any field or subject, thus making yourself seem as a source of authority can take you long way.
Real-life Application:
Most startups or smaller companies put an "as seen on" logo on their landing pages, if they've been featured on major media websites. If a company was on Techcrunch, for example, then it means they're kinda of a big deal, as Techcrunch don't cover just anyone.
Product X won the best iOS app for 2015
9/10 dentists think that a specific brand of toothpaste is the best one out there. It also provides clean drinking water to third world countries. And cures cancer.
Agencies tend to mention their previous clients on their landing page. This is especially true if they've worked with big companies
Case Study:
Stanley Milgram, a psychologist at Yale University, conducted a number of psychological studies that later came to be known as the Milgram Experiment. The experiment had three roles – the experimenter, the teacher, and the learner. The teacher, who would be the volunteer, would ask the learner, a hired actor, questions.
If the learner answered wrong, the teacher would administer an electric shock. The experimenter kept pushing the teacher to use the electric shock, even after the learner was "crying out in pain." In most of the cases, the teacher would just go along with the experimenter's instructions, despite knowing that he was causing another human being extreme pain. 8 out of 10 teachers continued to administer the shocks even after they had stopped hearing any response from their student and believed he had passed out. The takeaway here is that most people are willing to follow someone with authority, even acting on something that is clearly wrong.
Read more on the case study here.
Read more on the technique here and here.
Hand-picked related content:



Scarcity
Principle: This article expires in the next five seconds, unless you share it on Facebook. Scarcity is one of the most-used persuasion techniques used by salesmen and marketers. People tend to want more of things which are in low supply. If you convince an individual that something is only available for a limited time, or is in limited supply, they're more likely to want it.
Real-life Application:
Booking.com never fails to point out how there's only 2-3 rooms left in that hotel, or how 20 other people are also looking at the same hotel.
Any product which is LIMITED TIME ONLY DISCOUNT GOING TO CHANGE YOUR LIFE BUY IT NOW.
Digital marketers use scarcity by offering their products once a year, for a specific time period, while stressing on how the product is a limited time offer. In a similar manner, offering a discount, but attaching a timer, or a validity date to it. The more you stress on how limited the product is, the higher the conversion rate.
Let's say you're a door to door salesman. You can pretty much go wild with this persuasion technique. For example, you could say that you're only in the area for the day or that you're doing a special, never-to-be-seen-again promotion. Meaning, the customer won't be able to purchase the product at any other later date.
Case Study:
In an experiment conducted by Luigi Mittone and Lucia Savadori, 180 students were divided into two groups. One was presented with a product that was supposed to be scarce, and the other a product that was to be abundant. The experiment concluded that students were more likely to choose the good they were told was scarce.
Read more on the case study here.
Read more on the technique here and here.
Reciprocation
Principle: People tend to feel obliged to return favors. Regardless of whether the person likes the gift, they're still inclined to give something in return. Having someone feel indebted to you is something that will always be useful, raising your chances of receiving something you want exponentially.
Real-life Application:
Let's say you're raising money to help orphans find a new home. Before looking for potential donors, you could make a small event where the kids make bracelets out of different materials (in a fun way, not the child-labor kinda way). Prior to asking for a donation, you could give away the bracelet, making the potential donor feel indebted.
If I had asked you to share this article at the introduction, you probably wouldn't do it. Now that you've learned all sorts of useful persuasion techniques, as well as different case studies, you're more likely to do so. Right? ?
Case Study:
A study conducted in an upscale NY restaurant showed that the more generosity the waiter showed, the higher the customers would tip. In the first scenario, the waiter would give away a piece of chocolate to every customer, resulting in an 18% higher tip.
In the second, after giving away a piece of candy, the water would start walking away, turn around, and offer another piece of candy of the customer's choice. This method increased the tip received to 21%.
Read more on the technique here and here.
---
Ever used any of these persuasion techniques? We'd be really interested to hear about your results in the comment section below!
If you liked the article, you probably want to do what the friendly popup asked for. We won't spam you. Ever. Except maybe with interesting & insightful articles.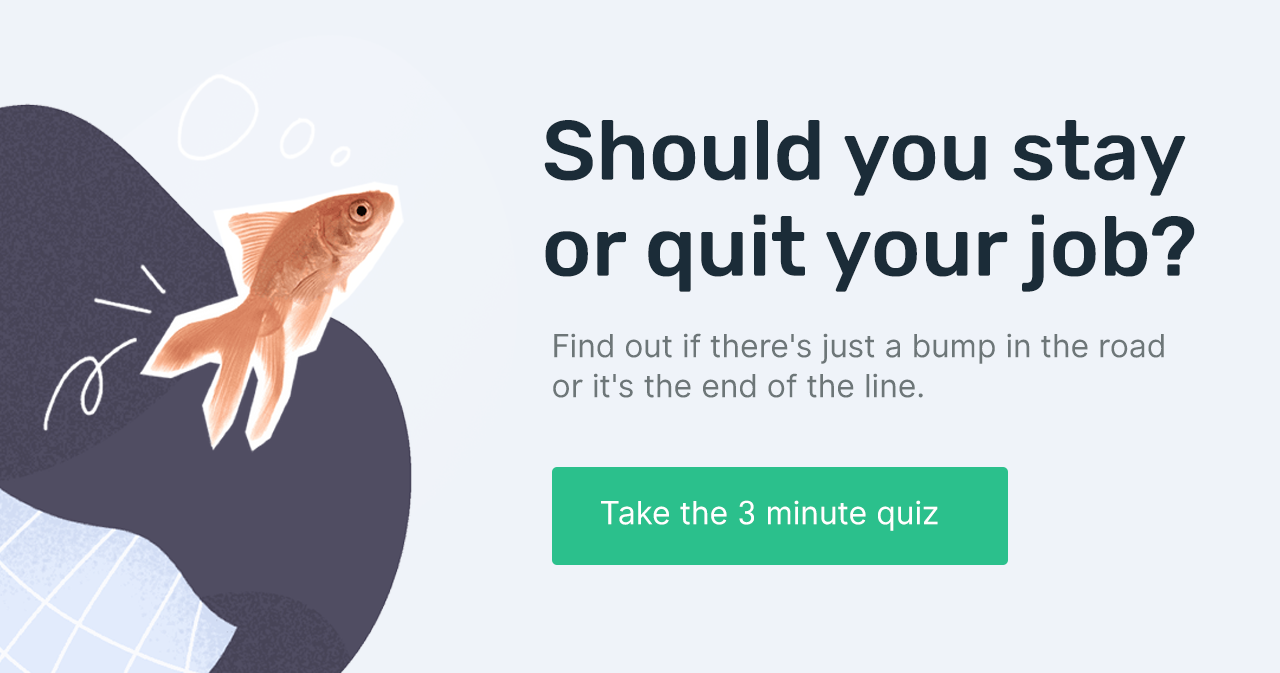 Persuasion Techniques Sources
Most of the persuasion techniques originate from one of the best books on the topic, Influence: Psychology of Persuasion. If you want to know more details about each technique, you can get the book here.
Influence – Robert Cialdini / Socially Psyched – FITD / Forbes – Neil Patel / Claus Ester, Birgit Neumayr / SimplyPsychology – Compliance / TheEconomist / NLPU – Anchoring / Changing Minds – Consistency / Referral Candy – FITD Examples / IntroPsych / KissMetrics, Social Proof 1, Social Proof 2 / Referral Candy – Authority Examples / Takebackyourbrain – Authority / Referral Candy – Scarcity / Takebackyourbrain – Scarcity / Direct Creative – Reciprocity / BrianTracy – Reciprocity
Make your move!
Your resume is an extension of yourself.
Make one that's truly you.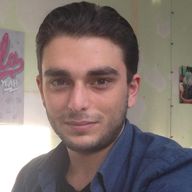 Nick Zviadadze
Certified Storyteller, Job Hunting Enhancer, Digital Marketer and a Coffee Enthusiast