Quick Answer:
Interviewers ask this question to learn more about who you are, what motivates you, and what makes you different from other candidates. To create the perfect answer, focus on your professional career, academic experience, and personal life. Keep it brief and include your trajectory and future goals. Practice your answer to stay on point.
Early in an interview, you may come across the dreaded, "Tell me a little about yourself" interview question.
You may be outgoing, able to captivate a room with an interesting story, but when it comes to talking about your personal interests, you may be left scratching your head. The reason may be that there are so many things that comprise who you are, so many personal details of previous experiences and key accomplishments, that it's difficult to come up with a succinct answer.
If you're the type of person who finds it difficult to answer this question, don't worry one bit. There are lots of ways to answer this question, but in order to do this, you need to be self-reflective.
In this article, we will discuss:
Why do interviewers ask, "Tell me about yourself?"
Tips to plan the perfect answer
Example answers
If you're a jobseeker who wants to know a little more about how to answer open-ended questions like this one in an interview, speak with a career counselor from Enhancv. While chatting with them, you'll learn how to highlight your personal qualities and strengths through your answers, which can allow you to land your dream job.
Set yourself up for success even before the interview
Get Interview Questions Based on Your Resume
Drop your resume here or choose a file. PDF & DOCX only. Max 2MB file size.
Lifehack: your resume can actually save you a lot of headaches during the interview! Use custom sections to highlight your strengths and to share about your interests & values.
You could avoid the dreaded generic "tell me about yourself" question and go straight to topics that are important to you. Here's a resume template that is perfect for the job.
Why do interviewers ask, "Tell me about yourself?"
Human beings are like onions: We each have lots of layers and complexity, and it's only those who know us best — our close friends or family members — who truly get to peel back the layers and see the real 'us'.
When you're meeting with a hiring manager you are putting the best version of yourself forward for the interviewer to see, and, frankly, it can be difficult to know exactly who you are. A hiring manager asks this question to discover a bit more about who you are, what makes you tick, what differentiates you from other applicants.
If an interviewer asks this open-ended question, they can learn a lot about somebody. Not only does it get a job applicant to think on their feet, but their answer tells a lot about themselves. They're not necessarily looking for your life story, but a glimpse into your private life.
Do you have a family? What are your hobbies and interests? What are your career aspirations? These are all things that interviewers can glean from this question.
Tips to plan the perfect answer
With an open-ended question with so many nuances like this one, there really isn't a wrong answer. You can share a little more about your personal life, what you're passionate about, and you won't necessarily answer the question wrong.
However, there is also a way to refine your answer to get the most impact. You may choose to share about your technical skills, personal strengths, and relevant experience in your answer.
Below, you can find some helpful tips when answering about yourself:
Keep it specific, personal, and — most importantly — brief
When you're sharing about yourself in the interview process, try to keep it brief, as well as specific and personal to your own experiences.
The interviewer isn't looking for you to rehash your work history or share about every job that you've held up to your current role.
Instead, they want to see a little more about what motivates you. For example, you can mention that you are a mother with two young daughters, and what really drives you is the ability to show a hard-working, independent woman in the workplace as a role model to your daughters.
That answer itself packed so much meaning into such a small space. It shows that you are dedicated to leaving a legacy behind for your kids to follow, and that shows that you are the type of person who wants to be honest in the workplace, work hard to complete tasks, and do your best to fit within the company culture.
Practice your answer
One of the most important things you can do is to practice your answer before heading into an interview. You want to be able to access it from your memory in a single moment.
Make sure, however, that you do not totally memorize your answer. Some people will try to recite the exact words word-for-word, and they inevitably stumble over their words as they try to remember the best answer. Instead, remember a few talking points that you want to stick to, and use those as jumping-off points,
This will sound a lot more real when you are actually in the middle of an interview.
Three talking points for jobseekers: work experience, academic career, and personal life
Suitable answers to this question stick to one of three talking points: your work experience, your academic career, and your personal life. Most of what you talk about when you share about yourself will involve your work experience, as you are in the middle of a job interview. It's important to talk about successful projects that you worked on, your previous experience, and your plans for your career path.
You may also choose to share a little about your academic career. You can mention where you went to college, what things you studied, as well as any certificates and diplomas you've earned to upgrade your skill set. If you're a recent graduate, you may lean more heavily into your academic career when answering this question. For example, you may mention that you have a bachelor's degree in computer science, if you have yet to gain any experience in a specific job in that field.
You can also mention specific skills that you have, like problem-solving skills.
Lastly, share a bit about your personal life. Mention if you have any kids or a spouse, and what you do in your spare time.
Although this may seem like small talk, your marital status may help you build rapport with your interviewer. They may be going through some of the same personal experiences you are, so letting them in to see a brief glimpse of your life may help you make yourself memorable.
Format your response to the past, present, and future
Nothing is more difficult to understand than a friend or family member who tells you a story out of chronological order. They start with a past event, then jump into the current issues, and then jump back into other previous events. It can downright hurt your head as you listen to them in trying to decipher what happened when.
What you can do when formatting your answer is to think in terms of a timeline. Keep your answer chronological, moving from your experiences to your recent positioning current skills, and then end with future goals that you have.
This simple formula can help you create a trajectory in your mind for the answer, and it can help you avoid becoming scatterbrained and jumping around throughout your career and experiences. It's always best to make sure that your answer stays on point and makes sense to hiring managers.
Example answers
Example Answer #1:
I began my career as an administrative assistant working for my current company, but I quickly branched out into marketing. I've always had this way of making better sense of why people need and desire products and services. You could say that I have a knack for understanding the psychology of customers, and using that to point to their needs and specific pain points. I used these skills to advance in my company, making it all the way to marketing director. My goal is to continue to progress in my career.
Example Answer #2:
I'd be glad to share a little about myself. I graduated from XYZ University, where I majored in business administration. During my time at the school I had an internship at a large Fortune 500 company, where I was able to take an active role in their Human Resources department, receiving excellent career advice from mentors. I continued on at that company, up until my current job.
One of the things that I spearheaded at the company was creating a holistic view of employee care. I helped add to the company culture by creating initiatives to create a sense of community, even when we were working remotely. I've sensed that my major passion is to foster a sense of community among employees. My wife and kids have even mentioned how good I am about including them in games and activities. I believe I'm the ideal candidate, as I am passionate about helping you to continue the great work you're doing in human resources.
Example Answer #3:
Throughout my entire career, I have been driven by learning new skills and finding innovative ways to complete my duties. I've always been an avid reader, and consider myself to be a go-getter when it comes to discovering new things. Recently, in the last 5 years, I taught myself how to code, and from there I have had a steady career in the IT field. I have grown leaps and bounds in my technical skills, and this is because I am a lifelong learner who is always willing to humble myself to learn something new.
Key takeaways
When answering this question, keep your answers brief, and do not share your entire life story.
A jobseeker should focus on their professional career, academic experience, and personal life.
Be sure to mention the trajectory of your career, engine and experiences, your current position, where you hope to see your job heading.
If you are interested in providing a sound answer for this open-ended interview question, it might be best to speak with a career counselor from Enhancv. They can help you tailor your answer to the position, allowing you to land your dream job.
Make your move!
Your resume is an extension of yourself.
Make one that's truly you.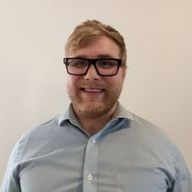 Dave Van Kooten
Is a human resource expert that helps passionate jobseekers to put their best foot forward to prepare for an interview. He believes that success can be achieved through going out of your comfort zone.