Quick Answer:
Beware of emailed, social media, and job placement service scams. Work-from-home job scams are also common. Scammers often ask for personal information or upfront payments. Look out for spelling mistakes, unusual website addresses, or vague job descriptions. Never pay money or provide personal identification information before the job is confirmed as legitimate.
Were you emailed to apply for a job that seems too good to be true?
Chances are…. you're right, it probably is.
Internet job scams are widespread and getting more sophisticated. Security experts are warning everyone can be a target and to be on guard.
But, scammers are nothing new, either, and the way to deal with them hasn't changed. Awareness of the problem and of some of the tricks they use can help you avoid wasting time on them, along with any losses or issues that could come up from them.
If you want to learn whether the work-from-home dream job you came across is legit or a scam, read on. We've written this article to answer all the questions you have about job scams (and how to avoid them) and to answer a few you probably haven't thought of yet.
In this article, we'll cover:
The 5 most common types of job scams in 2023
The 6 most common work-from-home scams
10 warning signs you're looking at a job scam
Once you've read this article, you'll be a great place to judge whether the job you're interested in is legit. If you find it is, we've got great articles on what you should include in your resume, how to format your resume, and essential interview tips to help you land it.
Want a bit more help or want it for something specific? Check out our career counseling service. We've helped thousands of people along the way succeed in their job search, prep for interviews, negotiate the details of their contracts, and otherwise hit their career targets.
The 5 Most Common Job Scams in 2023
Upload & Check Your Resume
Drop your resume here or choose a file. PDF & DOCX only. Max 2MB file size.
There have been fraudsters way longer than we've had the internet. Internet job scams are just the latest version of something that's been happening for decades, whether by word of mouth, newspaper, or other advertisement.
Because the internet is so widespread and easily reaches so many people, the amount of fraud on it is huge - and it's growing. The US Government says there were 2.8 million fraud reports in 2021, and losses increased 70% over the year to over $5.8 billion USD.
Whatever the scam, there are two things fraudsters are usually looking for:
Your money
Your personal info (…to get your money)
Maybe that's one thing? Anyhow, the short story is they want to take your money, and they're not offering you a job.
So we've put together a list of the most common types of job scams to help you identify and avoid them.
#1. Emailed Fake Job Offers
These are everywhere. I get one of these at least once a week…
Usually the email is coming from a 'recruiter', Company X's 'HR', or some other person who would IRL be looking for and hiring candidates. They typically claim to have found your resume online somewhere and that they think you're the perfect fit for a job they have opened.
All kinds of jobs are being offered this way, so it's hard to narrow it down, and in fact, sometimes recruiters really do reach out like that. But you'll know for sure it's a scam if you get a posting like this, and you're asked to provide personal info, especially your:
Social Security Number
Driver's license
Bank account information
Any of these items is going to give the scammer extra info about you, they can leverage to break into other accounts you have or to steal or compromise your identity in some way.
#2. Fake Jobs on Social Media
Given how popular social media is, it should be a consideration in your job search plans. But, the popularity of platforms like Facebook, Twitter, and LinkedIn has made them hotspots for scammers looking to take advantage of you.
Most often, like with the email scams, a 'recruiter' or 'HR department' will message about or send you a link to a webpage advertising a job that sounds amazing. The scammer might use an intro like the email scam, saying you seem like a perfect fit, or it could just be a blanket message phishing for interest.
But, while recruiters may reach out for top talent, respectable companies wait for entry level workers to apply to them. Be wary that a job is probably a scam if someone is reaching out to you through social media about an entry level job that seems to good to be true.
#3. Job Scams on Popular and Verified Job Sites
Reputable job search sites do a good job of posting the legit jobs you're looking for. But because people flock to them, and often let their guard down because they're 'verified', scammers are looking for you there too.
Even the best job search sites like Indeed, Monster, or Career Builder can't keep out all the fake job ads. Sites like Craigslist are even more notorious for them.
Some of these job sites are aggregators - they collect listings from around the web automatically - while others rely on companies to post jobs themselves, and often they do both.
Either way, even though the jobs listed may have been verified, like we explain below in the 6 Most Common Work-From-Home Scams, some of the scam jobs exist, but they never pay you or pay you less than the fees you send in.
So, even though the job may seem legit and has been verified, keep your guard up and remember not to send any money or information in advance.
#4. Job Placement Service Scams
This is a pretty common job scam, but you don't see it as often as the other ones we've mentioned - probably because it's so easy to spot as a scam. This one has scammers impersonating a recruiter, job placement services, or a staffing agency, and offering to find you work - guaranteed.
The thing is, those job placement services are almost always paid for by companies looking for work, or in some cases they may be government funded, and certainly you can approach and hire them. But you'll never find them cold-calling the talent and looking to get paid.
So, if someone reaches out trying to connect you with a killer position, but is asking you to pay them a finders fee or something similar, you can bet that it's a scam, and they're just after your money (or maybe your identity too!).
#5. Work-From-Home Job Scams
Making money from home is a lot of people's dream job, and that fact hasn't been lost on scammers.
Probably the most common job scam is placing ads on online job sites (think, Indeed, Monster, Craigslist, or your local online classifieds website). That said, scammers are also reaching out by text, email, or to personal social media pages with job offers promising great pay for work you can do from home.
One way or another, these types of scams are all set up to take your money, whether by making you pay sign-up fees or other up-front costs for training, specific certifications, or other gimmicks.
The 6 most common work-from-home job scams you'll come across are:
Envelope stuffing: where you pay a sign-up fee to do this simple job from home
Product assembly: basically, you buy the materials from a company to make products for them, but they always find problems with the, and don't pay you.
Data entry scams: while plenty of legit data entry jobs exist, these make you pay upfront registration or training fees
Reselling merchandise: for which you have to buy products from the company in advance and are then left to recoup your money - if you can
Rebate processing: a job that promises high income for processing rebates from home for a non-refundable training fee, but actually involves placing ads online and getting a small commission every time a product gets sold.
Reshipping: which consists of receiving, repackaging, and reshipping products at home, but you never get a paycheck in return!
Keeping these jobs scams in mind while you're on your job search will go a long way in keeping the scammers away. Or maybe you read this and realized the job you weren't sure about is a great opportunity!
Amazing! If you need help writing a great resume, want to know all about cover letters, or even what to wear to an interview, we've got you covered.
Top 10+ Warning Signs it's a Job Scam
We've covered the 5 most common ways a scammer will try to reach you, and the 6 most common work-from-home job scams. But, these guys are always cranking out new schemes, so you have to keep alert.
Here are the top 10+ warning signs you should look out for that might tip you off you're looking at a job scam. If you notice any of these, even if it's tempting to respond, take a minute to look a little closer at the company, or just leave the post alone.
The pay is great, but literally anybody could do the job
The job posting you found on a job board is not on the company's website
The email or job ad is full of errors
The job description and requirements are too vague or don't make sense
You're directed to a non-standard company website, like www.USAmazon.com instead of www.amazon.com
They're contacting you through non-company/organization email domains or apps. For example, an actual Amazon recruiter would contact you using a company email like j.rizzo@amazon.com, not j.rizzoAMazon1223@surfmail.com)
You need to purchase any kind of start-up equipment from the company in advance
They expect you to pay a non-refundable registration fee
You're asked to provide your bank account information (before you've actually been hired)
You receive a contract asking for personal identifiable information such as your SSN/SIN or bank details before interviewing or any face-to-face time
The potential employer is in a rush to hire you on and have you send them information or money
Finding the right job is a process, and sometimes it's hard. We've got articles with resume advice, cover letter help, and interview tips that can make it much easier for you.
Want more info on something specific? Check out our career counseling service. We've helped thousands of people along the way succeed in their job search, prep for interviews, negotiate the details of their contracts, and otherwise hit their career targets.
Takeaways
Job scams are rampant out there, and they're on the increase
Even the most trusted social media and job search pages can have scams on them
Job scammers are usually going to be asking you for info or money in advance
If the job seems too good to be true, it probably is
Look for obvious spelling and grammar mistakes in recruiter emails or job descriptions
Scammers don't usually have access to official email or websites, look for unusual ones
Most companies aren't out headhunting for entry-level positions with great pay
Don't send anyone money in advance, and don't send them any personal identification information before you're sure they're legit, and you have the job.
Make your move!
Your resume is an extension of yourself.
Make one that's truly you.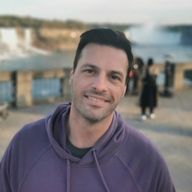 Kevin Roy
After a successful career in the corporate and non-profit worlds hunting for and hiring great candidates for my and others' teams, I spend my time writing on the subjects I love and know most about.