Strong Work Ethic Skills: Example Usage on Resumes, Skill Set & Top Keywords in 2023
Here are the top ways to show your Strong Work Ethic skills on your resume. Find out relevant Strong Work Ethic keywords and phrases and build your resume today.
Is your resume ATS-friendly?
Drop your resume here or upload a file to find out if the skills in your resume are readable by an ATS.
What is work ethic?
To be ethical at the workplace means that you respect, care and love hard work and consider it a valuable quality. Strong work ethic means you're also dependable, productive, collaborative, and passionate. People that exhibit the trait don't slack, leave work unfinished, or complain about every little snag that impedes their process.
You don't have to explicitly and deliberately demonstrate a strong work ethic - it is perceived that you have it when you show attention to detail, you're learning fast, communicate well with your colleagues, or go through the to-do list diligently.
Why is work ethic important on your resume?
Strong work ethic however, is an expectation towards an employee, not a skill per se. There are qualities and skills that make up your whole work ethic. Adding it plainly to your resume sounds shallow, thrown out of context, and plays against your chances of getting hired.
However,
Strong work ethic skills are highly valued by employers because they show you are intrinsically motivated to perform well.
If you have a strong work ethic, you're more likely to meet organizational goals and put your best foot forward every day. Hiring people with a strong work ethic is critical for many companies to succeed.
What's more, a strong work ethic builds up to you getting in a favorable position for promotion or receiving better job offers. If you prove you're reliable, you'll get exposure to strategic tasks that will lead to you demonstrating leadership qualities.
Then, how do you display it early on your resume and show how valuable you are as a team member?
Talk about your work ethic skills, and back them up with examples. Sounds easy on the surface, let's put it in practice.
Skills & activities that help you show strong work ethic skills
There are different skills that contribute to your overall strong work ethic. Here are some you can safely bet on:
Concentration, discipline & organization: being well organized, and putting distractions aside, such as your phone, works towards your work ethic. If you manage your time well, you'll show your ability to focus and complete tasks on time.
Accountability & goal setting: goal setting is more of a practice rather than a skill, but it helps you stay on point and motivated to get things done. Being accountable, on the other side, will show your employer you're able to manage your work without oversight from them.
Prioritizing & Quality of work: putting those together as they are intrinsically connected. By doing your work tasks in order of importance and impact, your work input will increase. Talk with your team, that's a great way to ensure that you're on the same page and you'll have looked at the task from a different perspective.
How to demonstrate strong work ethic skills on your resume:
Provide examples of times you've gone the extra mile to excel at a task or project
Demonstrate how dedicated you are to your job and career
Talk about times you did something because it needed to get done, even when it wasn't your responsibility
Describe times you've felt stressed or overwhelmed at work and how you handled it to still accomplished your goals
Give examples of what you do when things are slow at work; do you sit back and relax or go above and beyond
Stating "I'm a hard working individual with a strong work ethic" is a space filler that you should avoid like the plague.
Remember, a strong work ethic is an expectation from an employee, rather than a skill. It's exhibited in your daily actions, and that's why it can be inferred from your past experiences.
Did you take additional classes to improve a skill, or gained a certification?
Did you meet a deadline against all odds?
Did you go the extra mile to excel at a task or a project?
Now, for the thing you actually came here for.
Here are resume snippets from real Enhancv users, who subtly stated their strong work ethic through history of dedication, integrity and excellence at work.
Use them as inspiration and as a guide to build yours.
Example 1: Experience bullet points
Job situation: Product support specialist applying for the role of a Product manager
Customer Success, Product Support
Reilly Group is a full-service technology solutions provider
•

Researched user behavior and led strategic product roadmap discussion across multi-functional teams

•

Integrated Tableau reporting system into BI sales workflow, which led to 23% increase in post-meeting inquiries for technical sales department

•

Streamlined post-sales support to increase customer retention rate among enterprise clients by 27%
RIGHT
The action verbs used by this product support specialist prove their strong work ethic and professionalism. They streamlined processes in post-sales that shows they understand the needs of different departments and demonstrate their ability to take initiative.
They integrated a completely new reporting system and included a tangible positive outcome for their sales department - a 23% increase in post-meeting inquiries.
They also proved their teamwork skills time and time again by organizing and leading strategic discussions throughout departments, showing they can be trusted with multiple responsibilities.
Example 2: Resume summary
Job situation: a software engineer with 5+ years of experience leading a team of developers
Led a team of 6 software developers on a WAD project that received the 2018 European IT Excellence award as the most optimized and responsive online framework library on the internet.
RIGHT
You need but one sentence in your resume to show your work ethic skills.
This resume summary proves they are a team leader, and a team player that elevated their co-workers and helped them win a recognition award for their work. There's also no direct mentioning of "I won an award", the emphasis is on the team accomplishment.
Example 3: Key achievements
Job situation: Product Manager with 10+ years of experience applying for the role of Chief of Product
Through efficient project management and teamwork, my team saved the division at Tesla over $100 Million in the engine assembly department. The new assembly process is being rolled out to other departments to realize further savings
Exceeded throughput target by 90%
Cutting loading time & fixing key security issues Wolf Industries by moving key remote workers successfully online at scale. Managed workflow to continuously create content for remote learning
Discovered new clients, negotiated over $5 Million of partnership and product deals with key customers based on insights gathered in product development phase
Founded DeliveryToYourDorm at 22 and led to an exit
One of the co-founders of DeliverToYourDorm for college students in San Francisco bay area to get dorm supplies quickly and easily. The company was later acquired by Dormstay
RIGHT
In case you want to further highlight your work ethic skills through achievements, you can do so by adding a Most Proud of Section. It fulfils the role of a "Key Accomplishments or Summary", but the good thing is that you can emphasise your skills once more so that the hiring manager won't miss anything important.
Example 4: Volunteering & extracurricular activities
Job situation: Data Scientist & a program manager showing non-university courses on their resumes
Neural Networks & Deep Learning
Practical Machine Learning
Intro to Machine Learning
RIGHT
Full-Stack Development, Web Development
•

9 week intensive coding bootcamp learning Ruby on Rails, JavaScript, HTML, CSS, Bootstrap, SQL, git, GitHub and Heroku
RIGHT
Job situation: A volunteer who's applying for a paid job
English Teacher to Monks, Novices, and Kids
Mekong English Center (MEC)
In Southeast Asia, I thaught reading, spelling & interview skills (20 hrs/week). I discovered Lao history, food, religion, and language through cultural immersion.
RIGHT
You don't have to do any of the above to succeed in life, it's what those applicants chose to do.
But the extracurricular activities show you can take up initiative and you're willing to go the extra mile to get better at what you do.
This only proves your attitude towards your employment, and your strong work ethic.
Since volunteering is not a paid job, the only motivation that drives you is that you can build relationships, and add value to yourself and others around you.
What's more, taking additional courses prove you aim to demonstrate professionalism and make the right decisions.
Strong work ethic skills on resume takeaways
Show, don't tell: underscore your achievements and deliverables. Describe the results you've achieved previously.
Demonstrate commitment - you can do so by talking about your extracurricular activities, any awards or recognition you've won.
Choose the right words - keep it short and to the point. You'll be able to elaborate on the topic further during the interview process. Use power verbs such as accountable, integrity and principles throughout your resume to emphasise your strong work ethics.
About this report:
Data reflects analysis made on over 1M resume profiles and examples over the last 2 years from Enhancv.com.
While those skills are most commonly met on resumes, you should only use them as inspiration and customize your resume for the given job.
Looking to build your own resume?
Enhancv is a simple tool for building eye-catching resumes that stand out and get results.
Variety of custom sections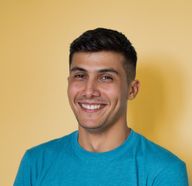 Volen Vulkov
Volen Vulkov is a resume expert and the co-founder of Enhancv. He applies his deep knowledge and experience to write about a career change, development, and how to stand out in the job application process.
Continue Reading
Check more recommended readings to get the job of your dreams.