This post was updated on 17th March
It's here! The best day of the year for anyone who has at least a little bit of Irish blood running through their veins. Everything and everyone turns green and you meet all the friends you haven't seen in donkey's ears! And hey, you can have that pint of Guinness at 10:30 am and nobody will give you the judgy eye! The best part for many is finally getting lucky with the girl who wears ''Kiss me, I'm Irish'' T-shirt!
To celebrate this joyful tradition in a non-traditional way, around two weeks ago we gave you a chance to join the process of crafting Saint Patrick's resume. Why did we need your help? Well, nobody knows Saint Patrick better than you – the Irish!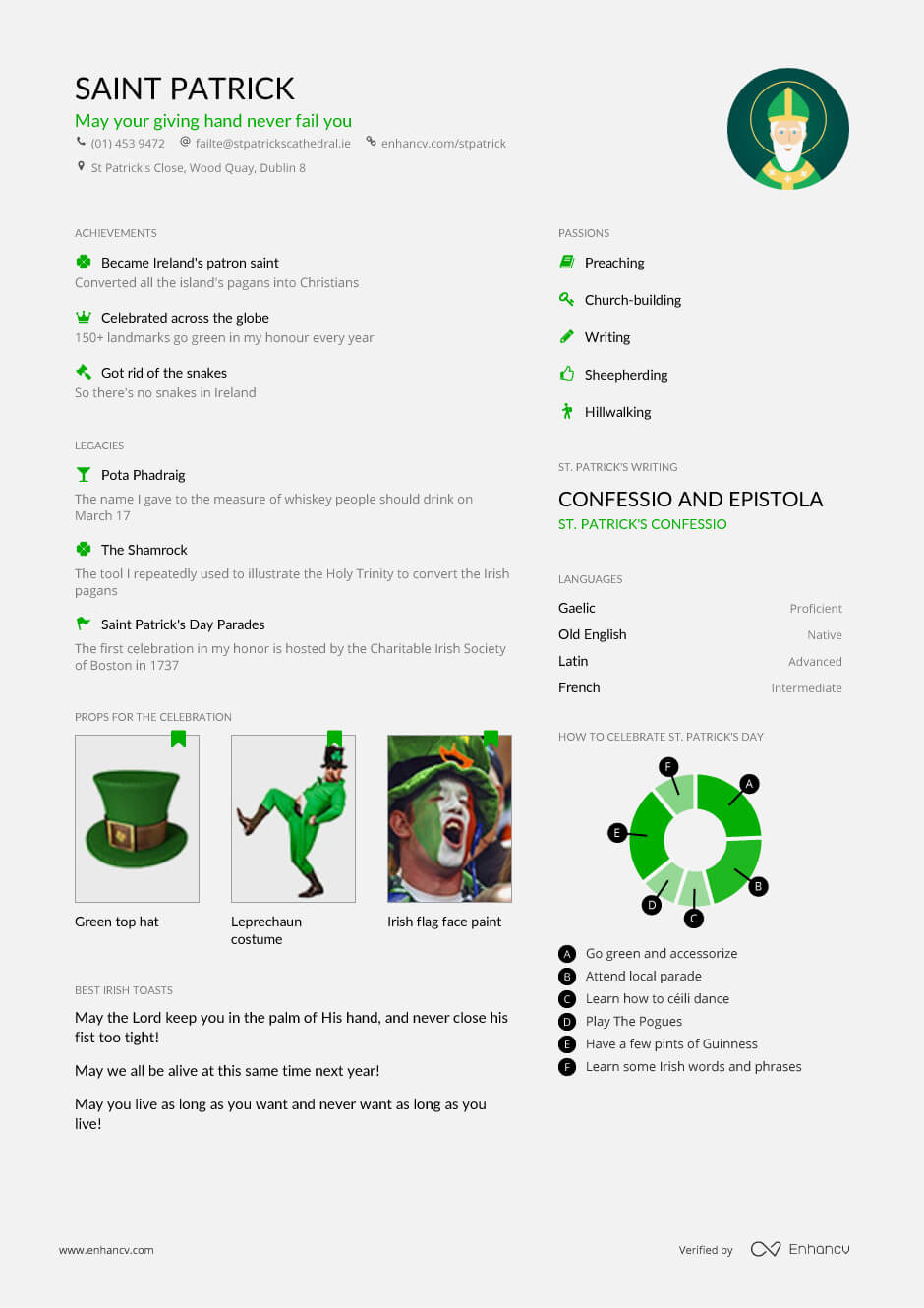 How did it end up?
First of all, do you celebrate Saint Patrick's Day? If yes, you're smack-dab in the right place to see how others prep themselves!
We announced the campaign 2 weeks ago. We wanted to give all the Irish the opportunity to contribute and create the very first community-generated resume for their patron saint. After the announcement, comments and suggestions started rolling in instantly.
People were leaving their suggestions by clicking on sections they thought needed to be changed. After leaving a comment, everyone could share the resume with their friends via Linkedin, Facebook, Twitter or Messenger.
We reviewed the comments and made the proposed changes on a daily basis. Here is the final version of Saint Patrick's resume! Let me repeat myself here – it was created by more than 500 Irish!
Thank you for your feedback!
Now gather 'round ye lads and lasses, set ye for a while! And tell us your own mournful tale about the Emerald Isle!
We want to thank you for your input! Finally, Saint Patrick has a resume created by over 500 Irish. It really shows the world why the history behind this man binds your nation.
Sláinte!
---
Previous popular resumes created by Enhancv
Make your move!
Your resume is an extension of yourself.
Make one that's truly you.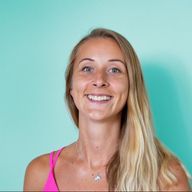 Tatiana Rehmova
A glass half-full kind of a girl and a believer that everything happens for a reason. Loves writing, editing and researching the newest ways of doing things.