How Should you Show That you Have Multitasking Skills on Your Resume?
Here are the top ways to show your multi-tasking skills on your resume. Find out relevant multi-tasking keywords and phrases and build your resume today.
Is your resume ATS-friendly?
Drop your resume here or upload a file to find out if the skills in your resume are readable by an ATS.
What are multitasking skills?
Imagine this. You are sitting on your sofa, with the remote controller in one hand and the newspaper in your other hand. At the same time, you are talking with your friend on the phone and keeping an eye on the oatmeal on the stove. Aren't you a true multitasker?
Try to translate that skill of yours into a real work environment. What would that look like? You talk with a client on the phone while doing market research and filling in some documents. This would make you a superhero employee if you were actually able to effectively perform all of these tasks.
Multitasking is all about being able to quickly switch between high-focus tasks and organize your time and workload in a way that allows you to complete multiple tasks of different nature throughout the day.
Why is multitasking wanted by recruiters on your resume?
Even though multitasking is not always a bad idea, most modern jobs require an employee's full attention to be channeled on one task at a time.
Therefore, in this context, employers are not looking for people who can juggle multiple activities at once, but instead for people who can prioritize, manage more than one project, and address critical tasks first.
New communication channels and technologies means that modern employees are expected to handle multiple demands through email, Slack, phone, Messenger, Zoom and so on.
Because of that, job positions that require frequent social interactions entail that employees should be able to swiftly rotate their focus from one task, call, and meeting to another.
Communicating that on a resume may be a real challenge as you need to show that for you multitasking means tasks done at the end of the day, not tasks done at the same time. Here are some ideas that may help you build that impression.
What skills, activities, and accomplishments help you highlight your multitasking skills?
As it goes for all non-technical skills, multitasking skills are best demonstrated by adding hints at your resume which imply that you have particular subsets of skills. To describe multitasking abilities, you can explain whether you have any of the following qualities and skills and how do you apply them in your professional life.
How to demonstrate multitasking skills on your resume?
Prioritization & Time management: multitasking employees don't just get things done, they get done the most urgent, high-priority things first. This requires them to know how to effectively manage every minute of their day.
Attention to detail & High focus: in order to complete tasks in the best way for the shortest time possible, you need to stay on the top of your game by remaining focused. Additionally, this means that you are keeping focused on the details, not just the outcome.
Adaptability & Flexibility: multitaskers are admired for their ability to assume full responsibility for their tasks as well as quickly adapt to fitting new projects in their schedules.
Communication & Leadership: some roles require a certain level of task delegation which means that multitaskers should be able to communicate with their team what needs to be done, when, and how.
Don't worry if you are not able to give examples of every micro-skill in this list. What matters is that you concentrate all of the specific examples in your resume on quality not quantity.
In other words, you should brag about not how many tasks you were able to do simultaneously in previous positions but rather about the great outcome you achieved by working on a couple of projects in the same week, month, etc.
If you need some more inspiration and practical advice on how to highlight your multitasking skills, you can have a look at the following resume section examples of Enhancv users.
Example 1: Demonstrate multitasking skills in the experience section
Job situation: Freelance Marketing Specialist applies for the position of Account Manager
Freelance Marketing Specialist
•

Managed the marketing campaigns of three business clients at various stages of development and helped them boost awareness, engagement, and sales.

•

Started receiving inbound inquiries from new clients because of high feedback and references from previous clients.

•

Developed a whole product launch marketing campaign from start to finish in a week and follow all the way through its execution.

•

Worked with multiple project management tools and advised some clients which platforms to use to increase their productivity.
RIGHT
By using actionable verbs such as "develop", "manage", and "execute", you can demonstrate not only that you like dynamics but that you deliver quality and timely results.
In addition, you can mention that the result of your multitasking skills has been positively recognized by superiors.
As a whole, try to communicate that you are a hidden project management gem.
Example 2: Demonstrate multitasking skills in the resume summary section
Job situation: Senior Software Developer applies for the position of CTO
Detail-oriented professional with 10 years of technical experience in developing and maintaining complex platforms while being responsible for managing a team of trainee developers and junior programmers.
RIGHT
The goal here is to show that you are able to assume full responsibility and control over the projects, tasks, and teams that fell in your domain in previous roles.
Bonus points for demonstrating that the projects you were responsible for were of different nature.
Example 3: Show your multitasking skills in your achievements section
Job situation - B2B Sales Associate applies for the position of Junior Project Manager
Helped my team increase the ROI of outbound sales by 25%
Initiated communication with multiple sales leads, maintained conversations with 10 existing clients, and ended up onboarding a total of 20 business clients during my first year in the company,
Optimized the sales funnel and identify a gap in our sales strategy
Researched in depth why we were having low conversion rates, proposed a change in the sales strategy and helped leadership test it
RIGHT
Example 4: Demonstrate the skill through other sections of your resume."
You can definitely demonstrate multitasking skills by mentioning your hobbies and out-of-work interests. These examples will help communicate that you are not only managing your time well at work but also in your personal life.
Do you like to paint and draw, are you into crafts, are you an amateur collector? All of these require great attention to detail and show dedication. So, if you have any hobbies that demand high focus and are detail-oriented, don't miss mentioning them in the relevant section.
And of course, if you have references from clients, employers, and colleagues that vouch for your communication and project management skills, be sure to include them at the end of your resume.
Multitasking skills: key takeaways for your resume
Emphasize efficiency: highlight that despite having many responsibilities, you are able to deliver great results, meet the deadlines, and independently organize your tasks depending on their priority.
Don't underestimate the importance of being detail and focus-oriented: even though multitasking implies juggling multiple tasks, depending on the position you are applying for, it might be better to communicate that you quickly switch your focus between tasks.
About this report:
Data reflects analysis made on over 1M resume profiles and examples over the last 2 years from Enhancv.com.
While those skills are most commonly met on resumes, you should only use them as inspiration and customize your resume for the given job.
Looking to build your own resume?
Enhancv is a simple tool for building eye-catching resumes that stand out and get results.
Variety of custom sections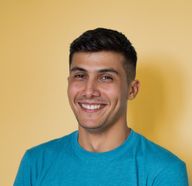 Volen Vulkov
Volen Vulkov is a resume expert and the co-founder of Enhancv. He applies his deep knowledge and experience to write about a career change, development, and how to stand out in the job application process.
Continue Reading
Check more recommended readings to get the job of your dreams.