What are hard skills?

Hard skills are technical skills needed to complete tasks using a pre-approved process, methodology, procedure, or technique. They usually involve the use of tools, software, or some type of technical equipment.

These skills are mostly acquired through professional, technical, or academic education that often leads to a certification. The certification is awarded after a successful test or exam. This leads us to another characteristic of hard skills: they are easily measured, tested, and classified.

Hard skills are industry-specific. As a result they are not easily transferable across organizational roles or industries. Although, this is possible in some cases.

Some examples of hard skills are foreign languages, university or college degrees, industry certifications, coding, SEO, accounting, driving, cooking, etc.

By contrast, soft skills, also referred to as "personality traits", do not require the use of machinery or technical knowledge. They could be learned from the first day of our lives through experiences and are easily transferable. Some people are born with a better command of one or another soft skill. Some soft skills include communication skills, leadership skills, analytical thinking skills, proactive skills, team working skills, self-motivation skills, etc. In recent years, soft skills are increasingly valued by employers and a sure predictor of success.

Hard skills are very important on your resume because employers require them in order to give you the job. They usually fill in a bigger part of the job specification section. Still, they alone are not an indication of successful adaptation to your new position and do not determine future success. If you want to be a desired applicant, you will need to build a well-rounded resume that contains both hard and soft skills.
Upload & Check Your Resume
Drop your resume here or choose a file. PDF & DOCX only. Max 2MB file size.
Common misconceptions about hard skills

Include relevant hard skills: The biggest misconception of all is what skills to include on your resume. Most people throw in just everything they have. Remember that the HR officer has seconds to decide if you are suitable for further screening. Bet on quality, not quantity. Include only skills that are relevant to the job posting.

PRO TIP: This advice is only for the SKILLS section. Do not leave blank fields in the chronology of the WORK EXPERIENCE section. This is a red light for the HR officer. But then, how to avoid annoying the HR officer with a wall of text? This is easily done by emphasizing the relevant job experience in more detail while just outlining the irrelevant one.

Avoid hard skills you do not master well: As mentioned, hard skills are easily tested and measured, so it is a good idea to avoid skills that you do not master well. You might get lucky and be tested on this exact skill you do not command well. As a result, your overall performance may be leveled to it.


How to list out the Internet, Computer, or MS Office skills: To avoid your skills being seen as fluff, you better not include the ones that are the norm today. These three are skills expected of everyone, the way we expect everyone can read and write. They are also very broad terms.

But what if the job specification mentions some of them? Then you can safely list them out by going into specific and relevant details. For example, when we talk about Computer or Internet skills you need to be specific and list out things like MySQL, CSS, WordPress, HTML, etc.

Do not list out outdated skills: Do not include software or coding languages that are not in use today. The employer will get the impression that you do not have a desire to learn new things or you lack adaptation skills. Read the job posting and if the coding language you know is outdated, do not include it.

How to include a foreign language: Chances are, an interviewer speaks a language you list out and will try to start a conversation. Languages you speak with elementary proficiency are irrelevant for the employer in a professional context.

PRO TIP: Here is a specific classification for the languages you need to keep out of your resume - Beginner (A1), Elementary (A2), and Pre-intermediate (A2/B1)
How to show hard skills on a resume?

Do not list out all skills - read through the job posting and list out relevant and industry-specific skills that are either included in the job description or are widely known to be used in this specific industry.

Where to list your skills - with the Enhancv resume builder you could create a specific SKILLS section that will be the best place to demonstrate your hard skills on your resume. You will also need to use the EDUCATION SECTION to list out what degrees you have completed. Consider including 2-3 most relevant hard skills in the SUMMARY SECTION. See the table below for more details.
Prove your hard skills - if you list hard skills in the HARD SKILLS section you will need to support them with evidence in the WORK EXPERIENCE section, EDUCATION section, or ACHIEVEMENTS section. List out your chronological job experience, your degrees, and certifications and if you want to put special emphasis on something you are especially proud of you can do it in the ACHIEVEMENTS SECTION. Years of experience with some type of machinery or software could also be sufficient validation instead of an official certificate, but this is up to the employer.
Have perfect presentation - Cover letter and resume formatting is a key element of your presentation. Especially if you are applying for a position that requires the hard skills you used to create your resume.
Beware of keywords - Read the job posting and every related job information from the employer's website such as their mission, vision, and About us section, and use their language on your resume. Using the same terminology will not only grant you access beyond the automated resume screening but will also make your resume more readable if written in their language. Some HR officers will also notice that you put extra effort to adapt your resume to be in line with their organizational communication.
Top hard skills by sector with resume examples and keywords

Hard skills keywords on Computer Scientist resume:
Summary section: CS graduate, Big data, Python, SQL, Azure, Machine learning ,Tensorflow
Education section: B.S. Computer science
Experience section: Tableau, PowerPoint, Java, Python, and SQL, Database
Skills section: Java, SQL, Python, NumPy, Scarpy, Scikit-learn, MatplotlibSciPy, Data, Hadoop, Tensorflow, Tableau, Server, SQL Server, SQL Profiler, Azure
Certification section: Machine Learning: Regression, Certified Associate in Python Programing

Business management

Hard skills keywords on Business Manager resume:
Education section: MA, Industrial Management, Marketing
Experience section: "Exceeded my first 2 quarters sales", "resolved 200+ queries of internal customers on Quality Management System (QMS)"
Skills section: C#,R, Microsoft Excel, MySQL


Hard skills keywords on Director of Finance resume:
Education section: Master of Business Administration
Experience section: QuickBooks, IPO/S1 process, IPO at NYSE, "compliance with SOP 97-2, GAAP, FASB", "Created marketing materials",

Hard skills keywords on (Marketing) Business Manager resume:
Education section: MSc Business Management (cum laude), MSc Marketing (Distinction)
Experience section: "Managed marketing and advertising strategy", "Launched Opera Coast on iPhone"
Awards section: Top Business Development PR, Top Content Provider
Achievements section: SEO, "Delivered 20% YOY growth"
Languages section: French, English, Spanish
Industry expertise section: Microsoft Office Suite, mTAB, Jato

Hard skills keywords on Sales Representative resume:

Education section: International Economic Relations (Bachelor's Degree)
Experience section: "Developed and strategized", "Created", "Achieved", "DB"
Achievements section: English, Russian, German

Hard skills keywords on Warehouse manager resume:

Education section: Master in Supply Chain
Experience section:"Reorganized the warehouse inventory system", "Reduced operational expenses", "Achieved an 85% faster MOB / DEMOB time", "Increased"
Skills section: Microsoft ExcelHTML 5, CSS 3, JavaScript, Lotus Notes

Hard skills keywords on Restaurant manager resume:
Education section: Diploma in Hotel Management, Bachelor of Tourism Management
Experience section: "Supervised", "Successfully opened", "Increased sales", "Coordinated"
Skills section: Electronics, Power Point, GP DatiFidelio, F&BFusion360

Hard skills keywords on Web Designer resume:
Education section: Bachelor in Arts (Hons.)
Experience section: Adobe Photoshop, WordPress, HTML5, CSS3, jQuery, photography, "developed", "designed", "managed", "launched", "increased"
Skills section: Adobe Suite, PHP, HTML, CSS, Visual Design, Print Design, Responsive Web Design, Animation
Certification section: PMP Agile Certified Practitioner (PMP-ACP), Adobe Certified Expert (ACE)

Hard skills keywords on Industrial Engineer resume:
Education section: M.S. in Engineering Management, Industrial Engineering and Management
Experience section:"led", "designed", "reduced", "maintained", "re-engineered", "raised", "achieved", "SMED", "researched", "managed", "Value Stream", "implemented", "5s and lean techniques",
Skills section: Lean Six Sigma, Yellow Belt, Solidworks 2017, Microsoft Office Suite, Time Study Practices, Kanban Inventory, Lot Tractability Studies, Data Analysis:
Languages section: Spanish, English
Training/Courses section: SAP Certification, American Society of Quality Certification

Hard skills keywords on Dentist resume:

Education section: Bachelor of Dental Surgery
Experience section: "oral surgery dentist", "carrying out 6-8 root canals"
Skills section: Orthodontics, Dentistry, Oral surgery, CPR, Bilingual, Microsoft Excel
Language section: English, Spanish

Hard skills in a nutshell

The truth is no matter how good your hard skills are you will not get the job or at least you will not stay for long if you do not have the necessary soft skills that help make the best of your hard skills. The keywords here are "combination" and "balance". What is the point if you have native proficiency in a language, but you do not have good communication skills? No matter what hard skills you have, you will always need to support them with certificates and examples. Be sure to bet on a quality resume adapted to the job posting instead of a self-promoting egocentric pamphlet.




Make your move!
Your resume is an extension of yourself.
Make one that's truly you.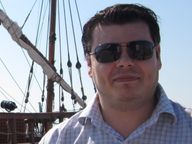 Svilen Nikolov
Svilen Nikolov is an entrepreneur and a business author who found a passion for Human Resources Management while attending classes at the UPEI Faculty of Business in PEI, Canada.