As a professional resume writer, my top advice is to always ask yourself, "how to tailor my resume to the job title?"
On average, I write 5 - 6 resumes a day. That's about 30 resumes a week. It's all part of our resume writing service which not only writes your resume but teaches you the skills you need to write resumes for the rest of your career.
Understanding how to tailor your resume to the job title is a vital part of writing any resume. You should always refer back to the job description and write towards their requirements.

Standing out in the sea of candidates

Upload & Check Your Resume
Drop your resume here or choose a file. PDF & DOCX only. Max 2MB file size.
The problem is, when you apply for a job, you'll be up against 200+ applicants who are probably sharing the same skills and experiences as you.

What makes things even harder, is that since the pandemic, companies have been introduced to the magic of remote working.

This means, you're not only competing against applicants in your area, but applicants from across the country, or even the world. Something to consider when writing your next resume!

On average, a recruiter will spend 7 seconds reading each resume. The life of a recruiter isn't easy. They have a very busy schedule, which doesn't leave much time for reading your resume in full detail.

So we need to make a few assumptions. Firstly, it will be very easy for your application to get lost in all the chaos, and, if your resume doesn't match the job description, then you're essentially relying on luck!

You can't do anything to change this, it's the nature of the beast, but what you can do is combat yourselves to overcome these obstacles.

So what's the best form of attack? It's simple, you should consider "how to tailor my resume to the job title".

When you match your resume to a specific job description, you're essentially making them an easy tick list which simplifies the recruiter's workload - which they will really appreciate!

Writing a resume is a skill. As a Career Counsellor I'm able to write the perfect resume which directly targets the job description's requirements and I can summarize how you'd make the perfect candidate in one sharp sentence.

If you're struggling with writing your resume, check out our resume writing services. Alternatively, you can book a free call to hear about our packages which help you through the recruitment process from start to finish!

What does it mean to tailor your resume to the job?

Every job description will have a list of requirements, preferred qualifications, responsibilities, bonus requirements.

These lists will be used as a tick list for the recruiter to check you match their requirements.

They might even have a scoring chart. For example,

Ability to demonstrate strategic analysis to identify problems, then build efficient agile processes.

They could have a scoring chart rated from 1 to 5 which they use to rate how you match this requirement.

Read more: Targeted Resume: 3-Step Process to Win Any Recruiter Over
Benefits of tailoring your resume

So the benefit to tailoring your resume is that you will match their tick list and help you through the applicant tracking system.

It will also prove that you've written a customized resume specifically for them. You're not just copying and pasting the same resume then flinging it out until something sticks.

Also, it will show you've done your research, and you're a hard worker.

If you're able to demonstrate you do your research, and you're a hard worker at this stage, it will mean you will be a hard worker at the next stage - when they hire you!


Read more: Resume Job Description: Samples & Tips To Help You Enhance Your Application
How do I match my resume to a specific job?

So, how to tailor my resume to the job title?

The best place to start is the job description. Start by reading the job description and picking out their keywords. These keywords will be valuable skills and functions which took you time and money to gain.

For example, communication, developments and growth, data analysis, leadership.

Once you have made a keywords list, start thinking about achievements that demonstrate you've used these skills and functions to create optimal results at work.

For example,

Established relationships with 6 stakeholders to negotiate and close deals exceeding $4m.

Spoke at 15 conferences for guests of up to 500+

Analyzed data to identify business growth opportunities which resulted in a revenue of $5m


Remember to always copy the job description's exact terminology.

There are various ways to say the same thing. Make sure you copy exactly what they have written!
Key Takeaway

Consider how you can incorporate the keywords into your resume's high visible areas such as your summary, strengths, and header.


If you're still struggling to match your resume to a specific job description then schedule a free call to see how I can help you write your resume!


Make your move!
Your resume is an extension of yourself.
Make one that's truly you.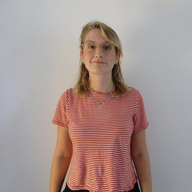 Kate Mabbett
Career Counselor Expert @ Enhancv. Previously worked as a campaigner for mental health awareness and supported young people into finding their first steps on the career ladder.