You've been sending your resume and cover letter out to several companies, and you finally got an interview for a position that you love.
Before your interview, it's a good idea to know a little about the company, specifically the company's mission, culture, and values.
Understanding how the company operates allows you to discern if you feel you'd be a good fit for it. By researching companies, you can better prepare for the interview questions, tailoring your answers to the specific company and hiring manager.
In this article, we will discuss:
7 easy steps to research a company for an interview
Suggestions on how to use your research during the interview
Before you head out and do some research on the company that you're interviewing for, speak with a career counselor from Enhancv. They can help you to refine your research and create valuable talking points to ace your interview.
7 steps to research a company for an interview
Upload & Check Your Resume
Drop your resume here or choose a file. PDF & DOCX only. Max 2MB file size.
If you are anything like me, you want to come prepared for your interview, knowing exactly what you need to know to make the best first impression. Alternatively, if you show up to a job interview without properly researching the company that you're applying for, you may feel ill prepared, stumbling over the main ideas that you'd like to convey.
If you want to be prepared for your next interview, follow these six steps to research the hiring company:
Step 1: Ask your network
When you settle down in a career for a long period of time, you build up a network of contacts. Whether through vendors, clients, colleagues, or managers of other companies, reaching out to those people that you know may be your first step in understanding the reputation of the company that you're interviewing for.
Instead of just looking at the ways that the company represents itself online through marketing materials, social media posts, or philanthropic pursuits, asking someone you know who has an understanding of the company can give you key insights.
This type of research may be more intimate, allowing you to gain more of an understanding of how it feels to be someone who works at the company or interacts with management there. This type of research allows you to identify any red flags, things that may make you choose not to continue during the interview process with the hiring company.
It's important to keep in mind that you should take some of this word-of-mouth research with a grain of salt. For example, if you are speaking to former employees of the company, they may have more overtly negative things to say about it since they've stopped working there.
If you're just starting out in the industry, and you're fresh off an internship, you may be able to contact your university's career office, and ask if there are some alumni who attended the same school working at the company.
Who knows? Maybe you can get a job referral or reference from your network.
Advice for the interview
If possible, use your network as a starting place for research, but continue to do a little more research on your own to gain more of an understanding of how an organization operates. If someone in your network has something nice to say about the company, ask that person if it is okay if you shared it in the interview. You never know if the hiring manager may know the person who you're talking about.
Step 2: Check out the company's blog on their website
If you're interested in learning more about how the company operates, you should check out their website. Here you can gain a better understanding of the products and services they offer their customers, whilst also learning about the things that matter to them the most.
The best place to look for information on a company's website is their blog, as you can usually find great content that breaks down everything the company is doing. A company's blog is where an organization can share about what differentiates them from other organizations.
Most companies now are trying to become thought leaders in their industry, and on their website you can see a little more about the company's vision and values.
Even a company's annual report, which may be found on their website, can help to show you the financial health of the company, and even how they handle investor relations.
Another helpful place to look is on the "about us" page, which lists all the important people at the company. Here you can find employee bios. By looking at this page, you may be even able to find the name and position of the hiring manager that will be interviewing you for the position. This allows you to have all the information you need to choose your employer.
Advice for the interview
Whatever you glean from the company website can be used in your interview to show that you have done your due diligence. By quoting blog posts or white papers found on the website, you will impress interviewers and build rapport. You can actually strike up a meaningful conversation by pointing to the company's mission statement which you found on their website.
Step 3: Comb through the company's social media accounts.
Another great place to find information on the company online is to search through their social media accounts. There are two types of social media accounts that you can look for: the official company's social media account, and individual executive's social media accounts. The company social media account is the place where they put all the content that they would like to share with their target audience. You can actually see what they value the most at their company by what they post on their social media posts. Also, you can gain a lot of company information from the key players within an organization. Some large companies have executives with their own social media profiles, and you may be able to gain the inside scoop on the company values straight from their leaders.
Advice for the interview
By searching through social media posts, you may be able to read between the lines to find some red flags about the company. For example, if the CEO of the company explains how they are "driven to succeed and change the world", depending on your own personality, you may see this as something which could lead to a highly motivating company culture, or you could find it exhausting.
Every bit of research can give you insights into the company's history, and reasons for you to work there.
Step 4: job description
This may be one of the places that you may have forgotten about, but jobseekers can gain a lot of information from the job description. Not only do you gain information about the hiring process, most job applications provide you with a short introduction to the company, specifically their culture, vision, and values.
In the job description, you are also given information about the tasks and duties of the role. Scour the job description to learn about what roles you'll fill, and what duties and responsibilities you'll be expected to complete.
Some job descriptions also offer information on employee benefits, like medical, pension plans, and even stock options.
Advice for the interview
All the research you gain from the job description can actually be really helpful during an interview, as it can provide you with questions for your interviewer. Having questions ready for your interviewer can differentiate yourself from other applicants. Also, most job descriptions tend to be fairly generic, so come ready with a few questions up your sleeve to gain a better idea of the position.
Related: Sure-Fire Zoom Interview Tips to Ace Your Online Interview
Step 5: Read reviews
Reading employee reviews can be viewed as a secret weapon when researching for an interview. Even a quick search of the business on an employee review website, can give you quite a bit of information about what it's like to practically work there.
As you scour the reviews, look for common themes which seem to show up from all employees. If several former employees share that the bosses have a tendency to overwork their employees, then this may be a sign that the company doesn't offer a great work/life balance.
Advice for the interview
Although you may not want to reference reviews of a business from former employees, keep some reviews in the back of your mind when you are answering questions for the interview. Check to see how they treat their current employees, as well as the expectations and goals that will be placed on you.
Step 6: examine media sources and press releases
Another type of research is to do a Google News search to see how media sources are portraying the company. Just do a quick search of the company name, and you may be able to gain information like how the company is expanding operations into Europe and Asia.
You may also be able to gain information on philanthropic pursuits that the company has done within their community.
Step 7: Examine your own values and career trajectory
The last thing that you're going to want to do is to understand your own values and career trajectory. This may be the hardest type of research that you'll have to do, as you'll have to look deep inside yourself to see exactly what you want to get out of your next job.
Some informational interview questions might actually tap into your own values and career trajectory. For example, you may be asked in an interview, "What do you like the most about your work?" Coming prepared with an understanding of what motivates you can help you answer this question.
advice for the interview
An interview is a feeling out process, whereby an interviewer and interviewee can decide whether they feel like they can work together. So come ready to talk about yourself and be honest in your interview answers.
Major takeaways:
Check out the company's online presence through their social media accounts, website, and blog.
Use your network of friends, family members, former employees, and those you went to university with to help you to gain an understanding of the company.
Check out former employees' reviews of the company on review websites.
Examine yourself, before interviewing for a position, to see exactly what you want to get out of the role.
While we're on the subject of examining your own vision for your career trajectory, you should speak to a career counselor from Enhancv. Within the first meeting, you can begin to share a bit of the information about you, and gain insights into where you would like your career to go.
Make your move!
Your resume is an extension of yourself.
Make one that's truly you.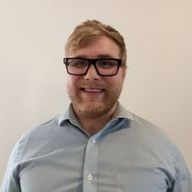 Dave Van Kooten
Is a human resource expert that helps passionate jobseekers to put their best foot forward to prepare for an interview. He believes that success can be achieved through going out of your comfort zone.