More and more often, employers are turning to virtual interviews as part of the hiring process. Even though the pandemic restrictions that made them popular are being phased out, these interviews are a fast, easy, and effective way for them to meet with a potential candidate.
One of the most popular platforms recruiters are using is Zoom. It can be used for free, anyone with a computer can easily sign up, and the real-time face-to-face interaction it offers is a step up from phone interviews that they might have used before or in earlier hiring stages.
For the most part, you can think of a Zoom interview in the same ways you would an in-person one, it's going to require all the same professional consideration and prep as normal. But, there are a few Zoom-specific considerations you're going to want to bear in mind in advance of and during the interview.
In this article, we're going to cover a few Zoom Interview tips, including:
What Zoom is
Some technical considerations to get yourself set up
How to prepare for interview questions you may be asked - and some YOU should ask
What to wear to a Zoom interview
Zoom interview do's and dont's you may not have thought of
Our career counseling service has helped thousands of people successfully find their futures with custom-tailored training, advice, and strategies. If you want to know more about Zoom interviews or have questions about your job search, prepping for interviews, negotiating your contract, or any other career advice, our experts are ready to help you strategize your next move.
What is zoom?
Zoom is a video conferencing platform that has become widespread. While there are other similar platforms, it's a standard used in education and training, business meetings, and job interviews.
It's been around since about 2011, but it got very popular after the pandemic made telecommuting and conferencing an everyday thing. Zoom can be accessed on computers, laptops, and mobile devices, and the basic version is free for everyone to use.
Getting set up for your Zoom interview
Download zoom and try it out
Start by downloading the application on your computer or laptop and try it out to get familiar with the basics of how it works. The basic program is free, and this version will give you everything you'll need for interviews.
Once you've got Zoom on your device, sign in and get comfortable with the audio and video controls and how the chat and file sharing features work. These basics are going to come in handy, and figuring them out now will keep you from feeling embarrassed in the interview.
Login with a professional email and username
As a rule of thumb, always use a professional email address for any job search activities. When the recruiter or hiring manager contacts you about the interview, they're going to send you a link via email for your Zoom interview, and you want to give as good an impression as you can even with this detail.
The same is true for your username, which is going to show up under your video feed on their screen. When you log in to Zoom, make sure you use your name, not a nickname you think is pretty funny - it probably won't land…
Use a computer or laptop, preferably
Always try to use a computer or laptop if possible for your interview, as it's best practice to be stationary during your interview, which comes across as most professional. If you have to use your phone or tablet, use a stand or prop it securely so it won't move, and resist the urge to move it.
Update and charge your device
Whatever you use, you can avoid bugs or compatibility issues if you update your device and take the time to charge it, even if you'll have it plugged in. These little steps can save the embarrassment of potential problems before they come up.
Make sure you have a strong internet connection
Zoom is a virtual interview platform, so you need an internet connection. Make sure you have one that will be reliable and fast enough to hold the meeting without lag, choppiness, or dropping.
If you can, plug right into a hardwired connection. If you're using Wi-Fi, check your connection strength in advance. If your only option is to use a phone, make sure your data or wifi are good, too.
Some alternatives to consider if you don't have fast, reliable wifi include:
Upgrade your internet package just for the duration of your job search
Rent a co-working space for the interview
Book a study room at the public library if they offer internet
Ask a friend who does if you can use their place for an hour on that day.
Test your audio and video
This may seem like a no-brainer, but make sure you can actually have the meeting on the device you plan to use. Make sure that your device is picking up and sending your audio and video clearly, and that you can hear the other person on your end.
If audio is a problem, consider using a headset or Bluetooth headphones or earbuds. Sound is even more critical than the video, so make sure you can hear and be heard.
Get your space set up
There are 3 things to consider with this:
Clear your background
Check your lighting
Eliminate noise
You want to have a simple clear space to hold your interview - the less clutter the better, and neutral colors are ideal. Zoom also has virtual background options, and while some are silly and should be avoided for an interview, the blur effect is great!
Natural light is the way to go if you can find it, you'll look best and it will be more even. If you can't work that out, do some tests in advance to find lighting that is even and doesn't cast shadows across all your features.
Noise is going to be a distraction, so eliminate it in advance by letting people know in advance that you're going to need some privacy. Think about where it would be best, and just give everyone around you a heads up that you're going to need quiet for about an hour around the interview time.
Preparing for your Zoom interview questions
Even though you're interviewing online, you can bet you're going to get the same questions you would if you were in person. We've been writing for a while on exactly how you want to answer some of the most common questions you'll be asked, in person or on the phone, and you can use the same strategies for answering them in your online interview.
Here are five of the most common questions we hear in interviews, but we have complete answers for many more in our Ace the Interview section if you want to get more in-depth.
What do you know about our company?
This one is key because employers want buy-in - they want to hire people who believe in the company and want to work there, so you need to demonstrate that interest. There's a range of online sources where you can get a good idea of the company so you can impress them if you do some research in advance.
Why do you want to work here?
This go-to question comes up in almost every interview because the hiring manager wants to know what YOUR interest and understanding of the role and company are beyond the job description. You need to read between the lines of the job description to prep an answer that shows where your motivations and the daily responsibilities of the job overlap.
What is your biggest weakness?
This is a very common question recruiters ask to gauge your progression and problem-solving skills, so think of it in reverse as a chance to demonstrate your strengths. The best way to answer it is to identify in advance weaknesses you've overcome that relate to the position you're applying for, and tell the interviewer how you also overcame that hurdle.
Describe your greatest challenge at your current job
Recruiters ask this question to find three things out about you:
how honest you are about the answer
how you react when there's a problem
and whether you've learned from past challenges
Because you're always going to come up against a challenge, recruiters put a lot of weight on this one. We suggest you answer this question using a STAR response, where you present a Situation, Task, Action, and Response that highlights how you were able to work through an unexpected hurdle at work.
What sets you apart from other candidates?
Hiring managers ask this question to find what specifically you bring to the table that no one else can. We've got a lot on this question and answer, but the short of it is you should use the opportunity to share a specific skill or goal to show how you're key for the position.
Questions to ask the recruiter in a Zoom interview
You can also almost bet that before the interview wraps up, the hiring manager is going to ask, "Do you have any questions for me?". In case you don't already know, no matter how the interview has gone up to that point, the worst reply you can offer is a casual, "No, all good."
Spend a bit of time in advance learning how to make the most of this opportunity with our list of the best questions you can ask a recruiter. I've added a couple of examples here to start you off:
Question #1: What do you love about your job? What inspires you every day?
Ask the recruiter to share their motivation and see whether they understand the value of personal connection and the power of being vulnerable, or on the other hand if they're overwhelmed or burned out by their job.
Question #2: Would your team describe you as fair?
This open-ended question invites honesty from people and gives them less room to fall back on the polished answers they may have prepared.
Zoom interview tips on what to wear
The simplest way to put this is that you should dress just as professionally for a Zoom interview as you would for an interview at the recruiter's office. There're different levels of formality for different roles and industries, but the rules apply for each whether online or in person.
Keep these four key points in mind when you're deciding what to wear (for any interview):
The best outfits for an interview are always one step above what you would typically wear to the job you're applying for. So if you'll be in a business casual office, wear a suit to the interview, but if you'll be wearing jeans to work every day, a polo shirt and some khakis should be your go-to's.
Frumpy, too-tight, or wrinkly clothes will always reflect poorly on you, no matter how formal or stylish it is
Classic style is always a good choice, and trendy clothes can actually have a negative impact on your first impression.
It's always better to overdress than to underdress. It's way easier to play off a suit in an office of hoodies than to shrug off wearing a hoodie to an office of suits. Jeans, t-shirts, and hoodies are never enough.
We have a great article with all the details you could want on what to wear to a job interview that I suggest you check out. But just a couple more details you want to keep in mind for a Zoom interview are:
Always wear clothes head to toe. You may be inclined to wear your PJs for bottoms (or none at all!), but don't get caught in a video conference fail when you absentmindedly stand up - just put on a whole outfit!
Wearing solid colors is a good idea on video because some cameras and screens react differently to different patterns. Stripes or small details can make for a flickering screen.
Zoom interview do's and don'ts
A quick list of some things to keep in mind for the interview:
Do get ready for the interview 10 mins early. Get yourself set and in place with time to spare.
Do check the time zone - they may be doing a virtual meeting from anywhere in the world!
Do turn off notifications on all the devices around you to avoid interruptions or possible pauses in your video
Do let everyone you live with know that you're going to need quiet for the interview
Do mute yourself if you're not speaking - you never know what surprise is going to come up.
Don't pretend you heard something you didn't. Ask for clarification in case of poor connection because they won't know if there's lag on your end, and you don't want to miss anything important.
Don't have the interview in a messy room with a cluttered background. You want a clean, simple space and background.
Don't be distracted by other screens or things going on in the room. Look into the camera and speak confidently.
Don't think because it's a virtual interview it's any less formal or professional. Treat it like a regular interview.
Key takeaways: Zoom Interview Tips
Zoom is a virtual meeting application that lets users connect online rather than in-person
It has become the industry standard, and you're likely to come across it
It's free and simple to use with a little practice
It's always best to use a laptop or desktop computer for a Zoom interview
Get yourself ready in advance by checking your connections, preparing your space, and making sure your video and audio are up to par
Prepare for the questions you may get asked, and get a few questions of your own ready for the recruiter
Dress for a Zoom interview as formally as you would for an in-person interview in that industry
Your interview - online, by phone, or in-person - may be the most important step in the hiring process. We've helped 1000+ other candidates meet their career goals with custom-tailored training, advice, and strategies on steps just like this. If you want to talk to one of our experts to learn more about how to prep for and kill it in your interview, or you're curious about any other ways to better navigate your career path, check out our career counseling service.
Make your move!
Your resume is an extension of yourself.
Make one that's truly you.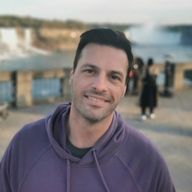 Kevin Roy
After a successful career in the corporate and non-profit worlds hunting for and hiring great candidates for my and others' teams, I spend my time writing on the subjects I love and know most about.