Must Have HR Skills to Put on Your Resume in 2023
Here are the top ways to show your Human Resources skills on your resume. Find out relevant Human Resources keywords and phrases and build your resume today.
Is your resume ATS-friendly?
Drop your resume here or upload a file to find out if the skills in your resume are readable by an ATS.
Human Resource professionals are one of the most in-demand and fastest-growing careers in today's modern world. They need a multitude of different hard and soft skills to do their work well. The past few years have redefined the human resource management industry in more ways than one. From a more flexible work environment to the rise of new jobs, responsibilities, and different approaches to doing their work.
The human resource professionals have to adopt new skills to reflect the changing industry, transitioning from focusing on individual employee well-being to a more holistic approach for healthy organizations. Businesses are increasingly focusing on developing power skills, aka social, emotional, and advanced cognitive skills.
We created this guide with the most in-demand human resources skills for 2022, with explanations and examples that today's HR professionals must consider emphasizing on their resume if they apply for a new job.
In this article, you'll learn:
Most popular human resources hard skills for your resume in 2022 with examples
Top soft skills for Human Resources professionals
How to list your skills on a resume
How to match your skills on a resume
Resume examples with Human resource skills
Top human resources skills for your resume
Pursuing an HR career is rewarding and challenging. HR professionals oversee the business of managing people in an organization, which includes functions such as compensation, benefits, training and development, staffing, and strategic planning.
To perform their duties, they need to have a set of hard skills. We're here to help you prepare and better understand what employers are seeking in human resources professionals.
We prepared a list with examples of the top hard skills employers are seeking in HR candidates.
Most popular core human resources skills for your resume in 2022
HR-Specific skills
Some skills are specific to Human resources professionals. We list some key competencies for human resource professionals that you should list on your resume.
Employee retention
Employee retention is a high priority for leading HR organizations today. The core of HR is finding talented employees and keeping them around. Applying effective employee retention strategies reduces overall turnover and keeps high performers on board, that's why employers highly value HR experts who can apply retention strategies.
Here is an example how to demonstrate your human resource retention abilities:
Achieved 78% job retention of program participants during the first contract year
Read more about how to show strong people skills on your resume.
Recruitment
Recruitment is one of the most important tasks that an HR professional should perform. Creating a successful recruitment strategy to ensure your organization is attracting and hiring the right candidates is the key to a successful business.
Showcase achievements like implementing recruitment campaigns, identifying talent, hiring new employees, screening job applications, and operating internal recruitment processes. See an example:
Recruited Research Analysts: Evaluated resumes/applications for applicants from top schools and reviewed over 1000 resumes (15+ schools) to fill a total with 45 Research Analyst Consulting positions for 4 U.S. sites
Read more how to emphasize strategic thinking skills on your resume.
Event networking
Understanding where your ideal candidates are and tracking them down is a big part of candidate identification. Networking includes skills like industry knowledge; interpersonal skills and active listening.
Present a successful example of your networking skill, like this:
Instituted college recruitment and college job fair participation program. Successfully recruited 10 recent university graduates from two job fairs
Read more about how to emphasize persuasion skills on your resume.
Employee Relations Management (ERM)
Employee relationship management refers to managing the relation between the various employees in an organization. A big component of ERM is effective organizational communication. One of the function of ERM is to build strong employee-company relationships.
Demonstrate your employee relation management on your resume:
**Strengthened relationships with functional departments, making HR a strategic partner in process development, staffing, and employee relations. **
Read more about how to emphasize relationship management skills on your resume.
Administrative skills
Administrative tasks are a major part of the HR job. These duties involve areas like employee leave, absence files, payroll, and other topics.
You should demonstrate on your resume skills like prioritizing and organizing; knowledge of working with specific software and good communication skills:
Processed biweekly, multi-state payroll for 170 employees, using ADP Pay Expert and ezLabor Time Manager
Read more about how to present your administrative skills on a resume.
Onboarding skills
Onboarding is the process by which new employees acquire the skills, knowledge and behaviors to become effective contributors to an organization.
Demonstrate on your resume your experience of communicating company and position details to new hires, basic knowledge of labor legislation, solid communication skills and work ethic skills
**Developed, launched and administered new onboarding program for 100 temporary employees and 25 full time employees **
Learn more about how to showcase your strong work ethic skills.
Interviewing skills
The candidate interview is a vital component of the hiring process. As an HR professional, you should have the knowledge to make the most of employment interviews and obtain the information you need.
These skills include knowledge of different methods of interviewing, creating interview questions, and good communication and listening skills.
Screened resumes, scheduled and conducted over 25 job interviews in the first 3 months on the job.
Checkout our HR resume Writing Tips & Examples.
Talent management
Talent management involves a constant process of attracting highly qualified employees, continuing to increasing their knowledge and skills through training, inspiring them to improve their performance, and promoting a positive work environment.
This includes knowledge and experience in employee training tools, track and measure performance, leadership and management skills.
Provided deep talent management expertise, through leadership and strategic insights during the talent review sessions and discussions, improving the ratio of "ready now" successors by 10%.
Learn more about how to emphasize people management skills on your resume.
HR reporting skills
HR reporting is the process of tracking key metrics about the workforce, often through human resources information systems. Today, demand for HR reporting skills is increasing.
Demonstrate on your resume abilities and experience in effectively reporting on key metrics.
Managed HRIS and compiled 4 different weekly reports from database and present them to the management team.
Also read how to showcase your reporting skills on resume.
Coaching
HR professionals apply coaching skills to develop a partnership between managers and employees. Coaching, defined as an ongoing approach to managing people: creates a genuinely motivating climate for performance.
Demonstrate your coaching approach with examples in training and development situations, or in onboarding, re-integration, conflict resolution, and assisting frontline managers with people issues.
Created and implemented a team-based system for engaging and involving 10,000 employees in three major airplane programs site-wide; integrated lean manufacturing with innovative employee engagement strategies.
Learn more about how to list training skills on your resume.
Employee experience expertise
Employee experience expertise is the new skillset that employers are looking for in HR job applicants. HR professionals with employee experience expertise are able to use human-centric design thinking to design humanistic workplaces and focus on the employee as the center of the process.
Demonstrate your employee experience expertise by providing an example like this:
Prepared a wellness activities proposal and facilitated Lunch and Learn sessions, drop-in counseling appointments and activities in partnership with inside and outside vendors.
Perhaps you will be interested to read about how to demonstrate innovation skills on your resume.
Technical skills
Technology is in every work field, and this applies to HR professionals. Nowadays, Human resources departments are increasingly reliant on a range of technologies. Here, we enlist the top technical skills to include in your human resources resume.
Recruiting software
Because of the numerous resumes that HR teams received, it is common to use Applicant Tracking Systems to track down candidates and match their skills and information with the job description and shortlist the suitable candidates for further processing according to the job requirements.
Demonstrate your experience working with those kinds of recruiting software:
Developed and conducted effective recruitment strategies to find qualified candidates from entry-level to management-level positions by using recruitment software, which reduced the time for screening candidates' resumes by 60%.
Read also how to create an eye-catching HR Manager resume.
cloud technology
HR professionals must be efficient and active with Google Drive Dropbox, Backblaze, Carbonite, and any other cloud platform for data backups.
Demonstrate your cloud technology knowledge by giving a simple example of how you apply it in your work:
Created all new hire employee templates and data entered pay schedules, hours worked, and vacation accruals for payroll in a cloud-based platform.
See more about database management skills on resume.
Digital Literacy
Digital Literacy for HR professionals means understanding the creation, consumption, management, manipulation, and interpretation of information across multiple platforms to achieve the business goals. It also includes skills like social intelligence, analytics, computer literacy, ethics and innovative mindset.
Here is an example how to demonstrate this skill on your resume:
Implement a new software platform that uses a good appraisal process and helped with continuous performance evaluation, talent management, succession planning, time tracking, workflows, and goal setting.
Also, checkout how to demonstrate Internet skills on your resume.
Microsoft office
The effective knowledge of the Microsoft tools and products is a must for an HR professional. This includes knowledge to use different Microsoft products like Microsoft Word, Excel, PowerPoint and Outlook, products that are included in Microsoft Office 365 Business. This is the most widely-used tool for documenting, organizing information, delivering presentations and processing data.
Here is an example how to demonstrate this skill on your resume:
Develop reports for strategic decisions using detailed analysis of 20,000+ active records. This requires creating and using complex Microsoft Excel functions, as well as the use of Cognos.
Also, learn more how to demonstrate MS Excel Skills on your resume.
Social media handling
Social Media Platforms are excellent for hiring, identifying potential candidates, promoting recruitment notifications, etc. Besides that, there is a need to create an engaging two-way dialogue between the company and the employees. Nowadays, HR professionals use social media to create this dialogue.
Demonstrate your social media handling by giving an example like this, on your resume:
Create a recruitment strategy for LinkedIn by posting engaging corporate information and job listings. Increased the new candidates from the social platform by 40%
Read more about how to put LinkedIn on your resume.
Business skills
Understanding business is one of the most valuable and versatile skillets that an HR professional can possess. Business skills are needed in just about every workplace and industry today.
The Business Skills for HR experts help them to understand both employees and organizational behavior, and further use that knowledge to reach the company's goals.
Below, we walk you through some most desired business skills for HR professionals.
Laws and regulations
There is a strong demand for HR professionals who possess knowledge of HR laws and common legal issues in the workplace.
Demonstrate your working knowledge of current laws and how you apply them and help the companies you worked for to remain compliant and avoid unnecessary claims while also protecting the rights of valued employees.
Assists employees and management in the interpretation and communication of Human Resources policies, procedures, programs and the Employee Handbook and ensure that any employee concerns are addressed
Checkout some HR Generalist Resume examples.
advising
One of the most important HR skills is being a credible and trustworthy advisor to different stakeholders.
You need to effectively advise employees, line managers, and senior managers on personnel issues. Strategic advice involves HR practices to align more with the business.
Demonstrate on your resume how you advise your stakeholders by continuously communicating and interacting in a way that builds trust and strengthens your reputation as a credible practitioner.
Proactively identifies potential issues, concerns, and opportunities, and works with managers to develop plans that address key issues.
Get some inspiration for your resume from business relationship manager's resume.
Business management
Business management skills sum up several abilities that are important for HR Managers, such as industry knowledge, communication, problem-solving, and decision-making, which make an HR Manager a valuable and inspirational employee.
Review current business practices and recommended solutions for higher efficiencies. Such as evaluating succession plans, preparing for growth or reductions in force.
Checkout these HR Business partner resume examples.
Finance skills
Financial skills are vital for HR professionals pursuing a career in a career in payroll and benefits administration. In HR, there are a lot of tasks that need working financial skills like annual budgets, benefits, or payroll.
Give examples on your resume of your spreadsheets, or mention what financial software you've used in the past.
Coordinated and supported the implementation of Oracle R12 from Oracle 11i, within the payroll department.
Get more ideas of how to demonstrate your financial skill from this expert-driven finance resume example guide.
Top soft skills for human resources positions
Human resource professionals are responsible for managing all matters related to employees, who collectively represent one of the most valuable resources in any business or organization.
Their role in the company is vital. That's why soft skills are important when it comes to working in HR.
From exceptional interpersonal to communication skill, we outline some key soft skills to include on your resume.
Organizational skills
For Human resource professionals, it is important to be highly organized. Some valuable skills that prove your organizational skills are time management and planning, strategic thinking and leadership.
Demonstrate your organizational skills by providing examples of how you manage tasks that need to be completed by different people and departments. Use the appropriate action verbs to emphasize results and outcomes.
Find more tips how to present your organizational skills on your resume.
Multitasking skills
HR roles have a variety of responsibilities, which can change from day-to-day. That's why it is important to show on your resume that you can focus on more than one task at a time.
Give examples on your resume that you can be trusted to take on more than one thing at a time without feeling overwhelmed.
Read more about multitasking on resume.
Empathic skills
HR professionals are working with people and should be able to recognize emotions in others and understand other people's perspectives on a situation, so you can understand the reasons before making any judgment.
To express your empathic skills on your resume, you can give examples of how you provided support in a difficult situation and how you resolved it.
You may be interested to read how to show strong people skills on your resume.
Strategic-thinking skills
As an HR professional, one of your many responsibilities is to come up with successful plans of action by nature and bring new points of view to the table.
It is important in HR roles to think strategically to successfully grow and help lead the company.
Demonstrate your strategic thinking by providing an example of how your work contributes to the growth of the business and achieving success.
Learn more how to emphasize strategic thinking skills on your resume.
Teamwork
Having exceptional teamwork skills is foremost for HR professionals. Employers value people with teamwork skills because they're more likely to be able to work well in teams.
Showcase your teamwork skills by including specific examples of the actions you took as a team and what the successful outcome was.
Find more about collaboration skills on resume.
How to list human resources skills on resume
Make sure the skills you list are relevant to the position
Understanding the requirements of the job listing and linking them to your work experience and skills is the first step to creating a relevant resume. Your resume must show how well you're qualified for the job you're applying for.
Foremost, focus on your relevant skills and achievements. The more closely you can demonstrate your match to the position and show the employer how you would add value to the organization, the better your chances to stand out from other job applicants.
Provide concrete examples with numbers
Using numbers when you list your achievements in the experience section, you are showing to the hiring manager verifiable accomplishments.
By adding numbers, you are proving that you are a valuable employee and that your experience can make an impact on the organization.
Use numbers wherever you can quantify your work and achievements or percentages to demonstrate increases and growth.
Be specific
When you are writing your resume, keep it short and to the point.
Provide concrete examples of your experience that match the job description. Include only recent and relevant experience.
Emphasize your relevant qualifications for the job you are applying for.
Where to include human resources skills on your resume
In the header section of your resume
The header of your resume is the first place to state your professional experience regarding your current career objective. In the job title, describe as much as possible your career background.
The header is the place to add your name and contact information - phone number and links to both your e-mail address and LinkedIn profile.
Contract Learning and Human Resources Professional
RIGHT
Communicating your HR skills in the summary section
Your professional resume summary should demonstrate your qualifications for the job you are applying for in 3-5 sentences.
The goal of your resume summary is to demonstrate your relevant to the job listing experience and skills.
Qualified Human Resources Business Partner with over seven years of comprehensive human resources experience in diverse industries. Dynamic and motivated professional with solid experience with HR practices and employee management. Strong interpersonal and communication skills with the ability to discharge multiple responsibilities efficiently results in the achievement of company-wide human resource goals.
RIGHT
Showcasing your human resource resume skills in your experience bullet points
The experience section is the place on your resume where you draw an informative picture of your career and professional abilities.
List the companies you worked for, dates of employment, the positions you held, and brief descriptions of your achievements, enriched with keywords and enhanced with bulleted lists of quantifiable accomplishments.
Implemented annual people plan, resulting in a yearly 10% renewal of the company's workforce

Saved clients 30-50% over competitors by aligning staffing with the needs of diverse clients based on understanding each employee's technical skills and soft skills

Assisted with employee and manager development through coaching and advising and implementing training sessions 3 times per month

Manage all HR responsibilities for over 130 employees
RIGHT
How to match your skills to the job position
To best match your professional experience with the desired job, you extract any of the keywords describing skills, qualities or experiences which the employer has listed as required or preferred.
Try looking on the company's website or their LinkedIn profile to get the bigger picture of the company business and learn more about the industry they operate, in, so you can match your skills and experience similar to theirs.
Once you have assembled a detailed list of the qualifications, review each item on the list and try to think of how you might prove that you have the required experience and skills.
Make sure your resume contains the most important statements about the preferred qualifications for the job as possible. Emphasize the highest priority phrases at the beginning of your descriptions to get the most attention.
Pro tip
You can create an experience subsection and name it "Related Experience" in which you can list your previous work experience that is more qualifying than others.
Related resume examples with human resources resume skills
To better understand how your Human Resources resume should look like, we prepare a list for you of key positions and industry:
Key takeaways
Human Resources professionals have to demonstrate on their resumes a multitude of different hard and soft skills to reflect the changing industry.
Emphasize on your resume some key competencies for human resource professionals.
Mention your tech skills and specific knowledge of software for the HR industry.
The hiring mangers expect to see on your resume some business skills and knowledge about both employees and organizational behavior.
The right set of soft skills makes the HR professionals a vital part of any organization.
When you are writing your HR resume, add the key hard and soft skills that are listed in the job description.
Prepare your HR resume that is specifically tailored to the job description.
About this report:
Data reflects analysis made on over 1M resume profiles and examples over the last 2 years from Enhancv.com.
While those skills are most commonly met on resumes, you should only use them as inspiration and customize your resume for the given job.
Looking to build your own resume?
Enhancv is a simple tool for building eye-catching resumes that stand out and get results.
Variety of custom sections
TRY FREE FOR 7 DAYS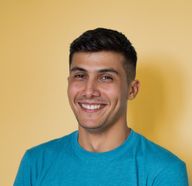 Volen Vulkov
Volen Vulkov is a resume expert and the co-founder of Enhancv. He applies his deep knowledge and experience to write about a career change, development, and how to stand out in the job application process.
Continue Reading
Check more recommended readings to get the job of your dreams.