The Top Marketing Skills You Can Have On Your Resume in 2023
Here are the top ways to show your Marketing skills on your resume. Find out relevant Marketing keywords and phrases and build your resume today.
Is your resume ATS-friendly?
Drop your resume here or upload a file to find out if the skills in your resume are readable by an ATS.
Although jobs in Marketing might sound modern and even trendy, some argue that the marketing concept has been with us since 1500 BC. Weird, right?
And if those working in marketing were thought of as advertising gurus or even hypnotists in the past, today, industries unite around the notion that good marketing is the backbone of any organization.
For this reason, marketing skills have become increasingly important even for non-marketing jobs. But what are the top marketing skills you should put on your resume?
How can you showcase your expertise without sounding arrogant or repetitive?
Let's look at the 40 most in-demand marketing skills for 2022 that will help you become a memorable applicant!
In this article, you'll learn:
What marketing skills recruiters hope every applicant has What the top marketing skills are How to highlight your marketing skills on your resume What soft marketing skills are Which sections of your resume are suitable for showcasing marketing skills
Let the party begin!
List of marketing skills for resume
Most often, recruiters will put a list of marketing skills that are required for the job.
Other times, however, you'll need to make assumptions based on the job description and the nature of the daily tasks you might be responsible for.
What's more, even if marketing skills are not required for your position of choice, recruiters love seeing inquisitive applicants with extra qualifications.
But what marketing skills are really worth listing on your resume?
Let's see…
Top marketing skills for 2022
Google Analytics
Wordpress
SEO
HTML
Social Media
Mailchimp
Microsoft Office
Photoshop
Excel
Salesforce
Hootsuite
Digital Marketing
CSS
Google Ads
Google Adwords
Project Management
Hubspot
Teamwork
Semrush
Ahrefs
Problem Solving
Marketing
Data Analysis
MS Office
Powerpoint
Canva
SAP
CRM
Adobe Photoshop
Most popular hard marketing skills for 2022
Google analytics
Employers love seeing applicants who are proficient in Google Analytics. They know this means hard data that leads to improved customer experience and, hopefully, more sales.
Although the tool visualizes the data at hand perfectly, strong Google Analytics skills are required for analyzing the results and taking them into account when suggesting improvements.
To make a strong first impression, mention your Google Analytics skills in your resume's experience section.
Analyzed trends and patterns related to the company's online store that were later used to shorten consumer decision journey by 45%.
Wordpress
Often called the bridge between marketing and programming, WordPress is deemed to long-lasting success due to its relatively simple-to-use platform.
And despite social media's surge in popularity in recent years, websites are still considered essential for every business.
You can mention your WordPress skills in your resume's experience section. Here's one example:
Actively supported the developers' team in building client websites on WordPress.
Looking for more WordPress skills? Check out this article for a definitive list!
Search engine optimization (SEO)
Having strong SEO skills has become one of the most popular requirements for jobs in marketing.
Rumor has it, SEO experts have made articles on why every business needs them rank so high, recruiters have started prioritizing applicants with SEO skills over others.
Jokes aside, ranking higher and getting free traffic is directly linked to higher levels of brand awareness and sales. So make sure to add a bullet or two about your brilliant SEO marketing skills to your resume.
Used SEO strategies to increase the company's website traffic by 70% and rank in the top 5 positions for the main keywords.
Read this: The best SEO skills and resume examples for 2022
Social media
The boom of social media can no longer be ignored.
Be it Instagram, Facebook, Twitter, LinkedIn, or even TikTok, every company out there knows being active on social media is the key to reaching more people and gaining followers.
Mention your content and ads creation skills, talk about algorithms and hashtags, and don't rely on the idea that hiring managers are as familiar with social media as you are!
Here's an example of adding your social media marketing skills to the resume header:
Marketing Specialist a.k.a. Social Media Wizard
Check out the best social media manager resume guide for some additional ways to highlight your social media skills! And if you're not sure what to include in your cover letter, make sure to read this real social media specialist cover letter!
Audio and video production
And if you're wondering why TV and radio are often frowned upon by teenagers and millennials, turn to vloggers and podcasters for some clues.
Online audio and video content has become viral. With the right skills, anyone can host a podcast or shoot a vlog.
Companies have started becoming ever more aware of tools like these, which is why they want to have people skilled in audio and video production on their teams.
Honestly, you can list this skill in just about any section of your resume. Here's a nice way of mentioning audio and video production in your resume's accomplishment section:
Shot and edited three short videos and a multiple-guest 2-hour podcast for the company's annual gender equality campaign.
Check this out: Video editor resume examples and top skills
Content management systems (CMS)
Showing you're a CMS master will get every recruiter's attention.
Why? Mentioning your CMS skills on your resume shows you're a great multitasker, but also a valuable team player.
CMS skills prove you're the ruler of the Content Kingdom even if you're not familiar with coding or building complex websites.
The resume achievement section is a great place to highlight your CMS skills. Look at this example:
Led a team of freelancers to update client websites' content, incl. blog posts, news articles, and infographics.
Check this article for more ideas on listing your CMS skills on resume!
Copywriting
Contrary to popular opinion, being good at copywriting is not the same as having strong writing skills.
Sure, you need to know the secrets to persuasive writing.
But if you've not yet mastered the art of matching your text's tone of voice to the readers' expectations or SEO sounds like CEO's weird relative, then we've got some news for you.
This is exactly why recruiters cherish applicants with strong copywriting skills – they are rare and treated like real gems in every marketing team.
We advise you to highlight your copywriting skills in the resume's header.
Digital Marketing Specialist / Creative Copywriter
Still not sure how to highlight your copywriting skills? Read these step-by-step writing tips.
Lead nurturing
Developing and reinforcing relationships with customers and clients at every stage of the sales funnel is crucial for a pleasant and successful customer journey.
But… in times when consumers are almost literally bombarded with all kinds of ads, being creative and strong at lead nurturing is the only way for businesses to stand out.
Regardless of whether you're good at automated or manual lead nurturing campaigns, make sure to add a word or two about it in your resume summary.
Here's a real example from one of our Enhancv users:
A young and hard-working content marketer passionate about challenging the status quo. Able to create and automate innovative lead nurturing strategies that increase sales by at least 40% QoQ.
Check out this list for some top lead nurturing skills to include in your resume
UX & UI design
UX/UI design specialists are important for every marketing team because their work can increase customer engagement and confidence, while also improving the functionality of websites and apps above all else.
Due to the practical nature of this job, the best way to highlight your UX/UI design skills is by adding your portfolio link to the resume header.
This will allow the hiring manager to look through everything you've done and maybe even ask some UX/UI design-related questions during the interview.
Not sure how to prepare for the next step? Get professional advice from one of our interview experts!
Email marketing
What's digital marketing without a strong email marketing campaign?
Curious behind-the-scenes facts, secret sales, or even giveaways – these are just some of the benefits newsletter subscribers get.
But for a campaign to be successful, it needs to be perfectly planned and executed. Knowing the different functionalities of email marketing tools and software can help.
Listing your email marketing skills on a resume does indeed sound challenging.
For this reason, we advise you to add some types of email marketing software you're familiar with in the skills section. Above all else, this will help you pass applicant tracking systems that screen resumes for specific keywords.
Here's a list of the most popular email marketing platforms to include on your resume:
Mailchimp
Klaviyo
ActiveCampaign
MailerLite
Sendinblue
Hubspot
EmailOctopus
Omnisend
Other marketing hard skills worth listing on your resume
Hootsuite
CSS & HTML
Google Ads
HubSpot
Semrush
Ahrefs
Canva
Facebook Ads
SQL
Google Tag Manager
Slack
Jira
Hotjar
Asana
Top soft skills for marketing positions
And although hard marketing skills are taken extremely seriously by recruiters, soft skills are also essential for every marketer out there.
But is there a list of soft skills worth mentioning in your resume? Yes, there is. Read on!
Creative thinking
Creative thinking is essentially the ability to come up with new ideas and solutions by combining different sets of existing information.
It's also considered a prerequisite for problem-solving, and we all know problems which need our attention arise all the time.
But how do you highlight your creative thinking skills on your resume without sounding shallow?
By sharing some of the creative ways you've resolved stubborn problems! Do that in your accomplishments or experience sections. Here's one example:
Came up with a simple yet useful color block system which increased our team's productivity and well-being levels by over 40%.
Need some more help? Check out this article on how to show creative thinking skills on your resume!
Interpersonal skills
Having strong interpersonal skills is vital for every industry.
Regardless of whether you're working in an office or are a work-from-home freelancer, you're expected to be a great communicator, an active listener, a patient team player, and a presentation wizard.
An easy yet remarkable way of showing your interpersonal skills to recruiters is by mentioning how they've helped you gain expertise and reach your goals.
For more inspiration, read this: How to highlight your strong interpersonal skills on resume.
Leadership
Some say that leadership is something you're born with, not something you develop.
Highlighting your strong leadership skills in the right way will give a deep feeling of inspiration to every recruiter that gets a hold of your resume. But how can you do that?
Share more about the teams you've led or the change that's been brought about by your ability to be a great leader. The accomplishments section of your resume is the best place to do that!
Received the university leadership award for my efforts around recycling on campus.
Communication
Written or spoken, formal or informal, quality communication makes the world go round.
If you're a communication enthusiast who knows how to make even ordinary things sound special and exciting, make sure to mention that in your resume!
After all, marketing relies mostly on communication, and thus highlighting your communication skills in the resume's header is always a good idea.
Partnerships Manager / Communication Guru
Confident in your communication skills, but not sure how to prepare for the next step? Hire an expert to guide you!
Attention to detail
With the number of both physical and digital stimuli growing exponentially, it's safe to say that our attention is often 'under attack'.
Mistakes like CC'ing the wrong person or skipping a letter in your email address seem tiny at first, but could actually cost you the interview invitation.
And trust us, nothing shows attention to detail like turning in a perfectly crafted resume.
Use the content improvement suggestions in our resume builder for guaranteed success.
Read this for some more inspiration on ways to emphasize your attention to detail!
How to list marketing skills on your resume
Make sure the skills you list are relevant to the position
If you're applying for a non-marketing position, we advise you to choose a couple of marketing skills you're most proud of and list them on your resume.
If you're applying for positions in marketing, however, make sure to list all skills that are relevant to the position.
For instance, let's say you're an aspiring digital marketing specialist.
Recruiters want to know if you're familiar with social media, tools like Google Analytics and Google Ads, and software like Illustrator and Photoshop, to say the least.
Focusing too much attention and effort on highlighting your public speaking or bill-fitting skills, on the other hand, is a waste of time.
Provide concrete examples with numbers
Hiring managers love numbers. They show the quantitative, tangible results of your work and offer a better understanding of your expertise.
You could mention the number of clients you've supported, the hours required for you to master a certain skill, or even the percentage increase in website visitors resulting from your SEO skills. It's up to you!
Was responsible for creating dynamic content and managing social media ads for a total of 30 clients.
Be specific for more technically complicated skills
Make sure to be as specific as possible when mentioning specific marketing tools or software on your resume.
This will prove to the hiring manager that you really are familiar with the specific tool/software and that you're able to work independently without requiring training.
Be specific
Skipping valuable information when drafting your resume will make you sound vague and give a shaky vibe to your application.
Be specific instead.
In addition to adding real value to your resume, being specific will also make you sound confident and professional.
Provide numbers, mention specific results, and show how your marketing skills have helped you achieve your goals in the past.
Can't fit your resume on one page? Check out our modern yet minimal, two-column resume template!
Where to include Marketing skills on your resume
Skills section on resume
The skills section is great for listing hard marketing skills that recruiters wouldn't expect you to elaborate on.
And in case you were looking for extra advice: check the skills listed in the job advert.
The reason for this: most recruiters use applicant tracking systems that screen resumes for keywords due to the large number of applications they get.
So to make sure you pass ATS checks, follow the wording of the specific posting's requirements section.
Make sure that your resume's skill section appeals to even the pickiest recruiters. See how in this article!
Communicating Marketing skills in the experience section
The experience section is one of the best places to communicate your marketing skills because it offers the hiring manager a glimpse of what's like having you on the team.
However, make sure not to add long lists of achievements. Rather, focus on the ones you're most proud of and then link them to your marketing skills.
Here's one example:
Worked as part of a team to create and execute an innovative multi-component summer marketing strategy that resulted in over 70% shorter customer journeys and nearly 65% increase in monthly revenues.
Check out this article for some professional up-to-date resume tips!
Mentioning marketing skills in your cover letter
You want to get into more detail about your strong marketing skills?
Complement your resume with a matching cover letter for a combination that beats luck!
Check out this link for the best cover letter tips and tricks out there! Find your industry and draw inspiration from our samples!
How to match your marketing skills to the job
Job position research tips
Matching your skills to the job is an important step toward building a resume that people remember.
Besides checking what the job advert says, we advise you to also pay attention to the values mentioned on the company website, social media profiles, and even in the news.
Read this: professional guide on tailoring your resume to the job description
Key takeaways for your marketing resume
There are over 40 different marketing skills recruiters hope every applicant has
List some basic marketing skills in your resume's skills section to pass ATS
Use the experience and summary sections of your resume to show how your marketing skills have helped you reach your goals
Don't forget about soft marketing skills! Share more about your communication and problem-solving abilities
About this report:
Data reflects analysis made on over 1M resume profiles and examples over the last 2 years from Enhancv.com.
While those skills are most commonly met on resumes, you should only use them as inspiration and customize your resume for the given job.
Looking to build your own resume?
Enhancv is a simple tool for building eye-catching resumes that stand out and get results.
Variety of custom sections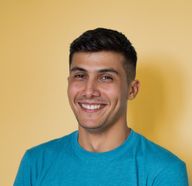 Volen Vulkov
Volen Vulkov is a resume expert and the co-founder of Enhancv. He applies his deep knowledge and experience to write about a career change, development, and how to stand out in the job application process.
Continue Reading
Check more recommended readings to get the job of your dreams.