Being a stay-at-home parent is a fulfilling and rewarding role, one where you get to watch your kids grow up before your eyes and build into them.
You may be interested in learning about ways to work from home through a remote full-time job. If you're worried about a gap in employment on your resume or if you'd like to earn a little money to help make ends meet at the end of the month, there are some great work at home jobs available to you.
If you're interested in finding a good paying and flexible stay-at-home job, there are a lot of opportunities that offer legitimate work which can fit around your busy schedule.
In this article, we discuss:
Tips on how to get a job as a stay-at-home parent.
12 Great Jobs for Stay-at-Home Parents.
Before you scour the Internet for online jobs, speak with a career counselor at Enhancv who can help you find the best roles that fit around your own schedule. Not only will you speak with a knowledgeable expert, you'll also find that our career counselors are skilled listeners, able to use the previous experience that you have to coach you to upgrade your career.
4 Tips to Finding the Perfect Stay at Home Jobs
In order to become successful in a remote full-time job, you'll need to be dedicated and hard-working to pull off organizing your schedule. You'll also need to recognize your limitations, so don't neglect a work/life balance, as this can lead to burnout. Here are four tips that can help you find the perfect stay-at-home job:
Assess your skills
Every person has a certain number of skills and abilities that they bring to the table. Maybe you spent years in marketing or human resources. Well, those years of experience can be harnessed as you look for a remote job.
This is especially true if you think about starting a career blog focusing on your area of expertise, as the main content of your blog can be exactly what you learned in your work experience.
2. Be picky
It's okay to be picky when you're searching for the best remote job that fits your schedule.
In your search, you may find a job that you don't exactly love, but you're too afraid to quit this job because you've never quit one before.
You have the freedom to move on from remote work relatively easily, especially when you consider that you don't have to meet face-to-face with your employer when you resign.
3. Full-time or part-time?
When looking for remote work, you need to ask yourself whether you want to turn this into a full-time job, or just earn a little extra money on the side.
This may dramatically affect how you approach finding work from home jobs. For example, if you only have a few hours to work through the day, then you may be more inclined to work in a freelance role where you can set the hours.
If, however, you are a great multitasker and can work a full eight-hour day, then working for an agency or organization may work just fine for you.
4. Do your research."
You're reading this article, which means that you are already taking that first step in researching what to do. It also helps to plug in your findings in Google or other search engines to find more opportunities.
Scour the Internet for job sites that offer you a wide variety of different roles, and find online jobs that can help you get ahead in your career.
12 great jobs for stay-at-home parents
Blogger
If you have some writing ability, and would like to share about your career expertise, then starting a blog would be a great way to help other people and earn a lucrative side hustle.
All of your experiences and skills can be best used to share insights that you've gained through your career on a personal career blog.
Some bloggers are even able to earn money from their blog. If you're interested in starting a blog of your own, consider where you will host the blog and what your niche will be. There are quite a bit of website hosting services that offer blogging, but you might also be interested in starting a website that can handle video content.
Also, you need to figure out what your niche will be. Your niche is what differentiates yourself from other marketing bloggers. You may be a marketing whiz, but that niche is fairly saturated, so you may want to focus on a specific area, like online marketing tips.
Freelance writing
If you love crafting articles and creating top quality content, maybe becoming a freelance writer is exactly up your alley. Freelance writing differs from creating your own blog, as you are usually working for companies to create top-quality content which will rank higher on search engines.
There are a lot of success stories in the freelance writing business now, as there is a high demand for content. E-commerce sales have increased by 40% since the start of 2020, which also boosts the amount of content that companies need to showcase their products.
Think of it like this: search engines are the Wild West, where brands and companies battle it out for top spots so that customers click on their product over their competitors. Well-written and informative articles help to boost article rankings, which means the best articles funnel more customers to a website.
Having a basic understanding of search engine optimization (SEO) principles can help you showcase your worth as a content creator to potential customers. These skills are easy to pick up over time, and there are also SEO websites that help to optimize your content for the web.
You can also branch out and become a social media manager of different companies, handling all of their posts.
The best thing about freelance writing is that you become the owner of your own business, in control of your own schedule. If you're interested in becoming your own boss, this may be a great position for you.
Graphic design
Companies need graphic designers to properly showcase their product in marketing materials. Whether you choose to go freelance or work for an agency, there are a lot of opportunities for someone who has a basic understanding of graphic design, and who is willing to learn more.
If you have a background in Adobe Illustrator or Photoshop, and a basic understanding of photo editing software platforms, like Canva, you may be able to develop your skills to create top-quality products for clients.
There are also a ton of free courses online which can help you to develop your skills to a greater extent.
Copyediting
Are you the type of person that is meticulous with their grammar, making sure that there isn't a comma out of place when you're sending out a text or an email? Then you might have the skills and abilities to be a copy editor.
Copyediting involves more than just spotting grammatical issues, and involves shaping and tailoring articles so that they offer the most precise view of the products or services that they're calling attention to.
Good editors make every piece of content that they touch better. If you're highly motivated and interested in personal development, a copy editor role may be perfect for you.
Customer service representative
Businesses are looking for professional, friendly, and outgoing people to handle their customer service relationships. You'd be in charge of handling phone calls from clients, checking emails, and troubleshooting any issues that a customer may have.
Being a customer service representative involves high attention to detail, especially when completing administrative tasks.
Childcare services
By providing in-home childcare, you are offering up a valuable service to those who are in need. For a stay-at-home mom, this may be one of the best roles that you could find because you'll be working during the day, with set hours for drop-off and pickup.
If you love working with kids and would enjoy having a few more in your home, then this may be the perfect role for you.
Web designers
Web designers have skills and abilities that allow people to create customized websites. If you're familiar with how to code websites and create graphics, then this may be exactly what you're looking for.
Being a web designer involves a high learning curve at first, which means that you need to be dedicated to learning and developing your skills in order to be able to sell a reliable product to customers. There are a lot of free courses online where you can learn more about how to code, but you can also start by creating your own website.
Health coach
Health coaches are in huge demand, as people are returning to the gym and getting active again. By providing helpful tips and tricks to lose weight and build muscle, you're helping people to gain confidence and feel better about themselves.
If you have a background as a personal trainer, dietician, or are a fairly active person yourself, being a personal health coach may fit your skills and abilities.
If you're a stay-at-home mom, and you have other friends who are moms, you can also offer your services to them when you're first starting out.
Data entry
One of the most important jobs online is a data entry position. These jobs involve minimal training, and some even offer flexibility to set your own work hours.
There are several job boards available which can help you find jobs in the data entry field.
If you have an acute attention to detail and a fairly good background in mathematics, then this might be exactly what you're looking for.
Interior designer
Being an interior designer goes past just being able to make a room look nice, and involves creating raising the profile of a space by creating aesthetically pleasing displays.
Out of the roles listed above, this one might involve more traveling to offer your clients exactly what they need. You may be able to find a free course available online for interior design, as well as diploma and degree programs that offer interior design. Having a degree or diploma connection gives you a leg up against your competition.
Virtual assistant
Lots of companies are outsourcing their administrative roles to outside virtual assistance. Virtual assistance handles administrative tasks of their employers, providing them with peace of mind.
If you're the type of person who is extremely organized and prides yourself on being able to keep track of lots of different assignments and tasks, then being a virtual assistant may fit you.
Life coach
Being a life coach involves offering advice on personal finances, health and fitness, and even relationship advice. Some life coaches help their clients to save money, advise them on how to get a great college degree, find the right job, and be successful in their love life.
Food for thought
When finding a new job online, you neither work in a freelance role or with a company.
Check through job boards, social media platforms, and search engines for flexible jobs for stay at home moms.
You may also want to create your own site to host content, sell online, and perform other financial transactions.
If you're looking for a job with a flexible schedule and would love to get more information about the roles that are available to you, speak with a career counselor from Enhancv. These counselors can help you to gain confidence, and find the perfect role that will fit into your busy schedule.
Make your move!
Your resume is an extension of yourself.
Make one that's truly you.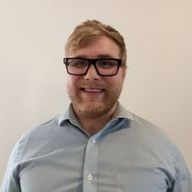 Dave Van Kooten
Is a human resource expert that helps passionate jobseekers to put their best foot forward to prepare for an interview. He believes that success can be achieved through going out of your comfort zone.