When you were a kid, did you ever ask yourself what you wanted to be when you grew up?
The answer you gave was your dream job, an aspiring career that you'd love to spend the rest of your life doing.
Typical answers may include: doctor, astronaut, actor, musician, professional athlete, and maybe if you're a little extra, superhero.
While you may be out of luck with some of your childhood dream jobs (like becoming a superhero), there are some dream jobs available to you, some of which are even remote-friendly.
You're never too old to find a dream role, but the first thing you need to do is make a decision to achieve your dreams.
In this article, we will discuss:
What are dream jobs?
12 of the most popular dream jobs available to you.
How to figure out your dream job
What you need to do to land one.
Pro tip
If you're interested in learning more about pursuing an alternative career path, speak with a career counselor at Enhancv. Our career counselors will help you assess your skills and help you find a job that you're passionate about.
Upload & Check Your Resume
Drop your resume here or choose a file. PDF & DOCX only. Max 2MB file size.
Dream jobs are jobs that people are passionate about, where they find meaning and purpose in. When you were younger, you might have thought about different jobs that you may want to have as an adult. The roles that you were thinking about were likely motivated by things that you found to be interesting and exciting.
Some people say they want to be police officers or politicians to uphold the law. Others say they want to be astronauts or pilots because they want to explore.
This desire to find a job that we are passionate about has driven many people to quit their job and pursue a more fulfilling role. According to a recent poll, 74% of Americans have quit their job at some point to find something that they're passionate about.
Even now, you may consider making a switch to a dream career which suits you. Let's explore some of the most popular jobs available.
12 the most popular dream jobs available
Firefighter
If you're interested in helping people, especially those who are facing imminent danger, becoming a firefighter may be exactly what you're looking for. Firefighter is a fairly common childhood dream job, but it's one that's easily attainable. In order to become one, you'll need a few years of training at a technical school or community college.
There are several types of firefighter roles that you may consider. For example, you may become a forest firefighter, helping to put out forest fires and save homes.
Police officer
If you've always wanted to fight crime and help those who are in need, becoming a police officer may be the dream job that's perfect for you. In studies conducted with children, male respondents choose to be a police officer as their first choice as the career that they want to have when they grow up.
Being a police officer is a labor-intensive role that may involve some stress and long hours. But all of this is balanced by the fact that you know you'll be making a difference in the world.
Teacher
When children are asked what they want to be when they grow up, a survey found female respondents are most likely to say that they want to be a vet or a teacher. Being a teacher is a rewarding role, where you can shape young minds.
Depending on where you live, you may just need a bachelor's degree to teach, or you may also need a specific education degree.
Doctor
One of the most popular jobs, doctors save lives and help those who are hurting. Although becoming a doctor is not an easy pursuit, especially when you consider the years of hard work that you'll have to put into passing medical school, at the end of every workday you'll know that you make a substantial difference in the world.
Not only that, becoming a doctor offers financial stability and freedom to practice wherever you like. Doctors are in high demand, and if you choose to pursue this route, you'll have guaranteed job security.
Civil engineer
Ever since you started building towers, bridges, and mansions out of Lego as a child, you may have always dreamed about becoming a civil engineer. Civil engineering involves dreaming up aesthetically pleasing structures, and making them a reality by building them in the real world.
Without civil engineers, we wouldn't have bridges and roadways, and quite literally, our world would fall apart.
For their work, engineers receive substantial salaries, allowing them to be one of the highest money making white-collar jobs on the market.
Chef
Maybe you've always had a certain culinary skill, and you've always wanted to turn it into a dream job. If that's you, becoming a chef may be exactly what you need to achieve your goals. There are many culinary schools spread throughout the world, and you may even choose to travel outside your country to attend a culinary school that teaches a style of cooking you're most interested in, like French cuisine.
Interior designer
Maybe you're the type of person whose friends and family have always said, "You sure know how to spruce up a room!". You have an uncanny knack for creating an aesthetically pleasing space that captures the attention of anyone who's in it. Then, interior designer job is just the right fit for you.
artist
Becoming an artist doesn't just mean that your work is exhibited in major art galleries throughout the world. Instead, many industries use artists to create eye-catching arcing materials. For example, your artistic style may be utilized in a graphic designer role.
Veterinarian
Another popular choice among kids, becoming a vet is an intensely rewarding career choice. Although it may take years of schooling to achieve your goal, you know that you have a hand in helping our four-legged friends.
Musician
Whether your music is geared towards adults or children, becoming a professional musician can be an attainable goal for you. There are many pathways for you to discover when becoming a professional musician, including working gigs at restaurants, bars, and wedding venues.
Scientist
Becoming a scientist is a highly technical career, in which you can help make major findings in the scientific field. Most scientists have graduate degrees, which show their level of expertise in a specific field. Although it may take many years and writing many peer-reviewed journal articles, if you have enough determination, you can become a scientist as well.
Archaeologist
Some kids are fascinated by ancient objects, including fossils and ancient cities, and this may drive many to want to become archaeologists or paleontologists. Archaeologists receive a salary that allows them to have financial stability, as well as being able to travel the world and uncover ancient mysteries.
How to figure out your dream job
Although it may not always be easy to figure out exactly what your dream job is, some of the best ways to figure it out involve learning your strengths and weaknesses. When you've done a critical assessment of yourself, you can start to see what are the motivations of your career and life.
Always ask friends and family members what they think you're suited for, as they're the ones who know you the best and know exactly what you have the potential to become.
Once you've done an honest assessment of yourself, assess your financial situation. You may also need to invest in your education to upgrade your career.
How to land your dream job
Confidence is key
It's important to be confident when applying for new positions and interviewing for a role. Confidence is not only needed when you're applying for a position, but it's also important to have it when you are keeping yourself motivated to achieve your dreams. It may take you years to be able to build up the education and experience to go after your dream job, and you'll need to be confident that you're making the right decision throughout the whole time.
Research the role
Another key detail to landing your dream job is to research the role. Every position is different, but most roles share some key commonalities. The first thing you should be doing is researching exactly what you need to land a role. For example, if you're thinking about becoming a doctor, but you don't have a medical degree, then you are unable to achieve your goal.
Speak to a career counselor
It is always best to talk to an expert before you start your job search. This is especially true if the new job you're looking for is in a different field.
Takeaways
Many of your childhood dream jobs are attainable with a bit of hard work and dedication.
Assess your own skills, ask your friends and family, and research a position before deciding on a career path.
As mentioned above, one of the most important things you can do is speak to an expert. When you speak to a career counselor from Enhancv, you'll have an upper hand when starting your dream job search.
Make your move!
Your resume is an extension of yourself.
Make one that's truly you.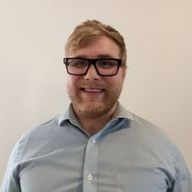 Dave Van Kooten
Is a human resource expert that helps passionate jobseekers to put their best foot forward to prepare for an interview. He believes that success can be achieved through going out of your comfort zone.