The key to a successful job interview is a mixture between preparation and the ability to think on your feet for those difficult interview questions.

You need to be prepared to give answers which demonstrate your most valuable skills, by this I mean skills that took you time and money to gain. If you can do this in a way that grabs their attention, then you'll be able to stand out from the other candidates.

You also need to be prepared to think on your feet for those difficult interview questions which can catch you by surprise. The most common difficult interview question we all struggle with is "what's your biggest weakness?".

It's a hard question to get right and most people struggle, but with the right understanding you can use it to your advantage and stand out from the crowd!

As part of our Executive package, we provide an Interview Preparation service that shows you how to nail your next job interview.

During the session, we run through some of the most likely interview questions which are relevant to the role. I always like to throw in a few curveball difficult interview questions to help clients think on their feet.

"What's your biggest weakness?" is always the question that makes people flinch.

Revealing our biggest weakness to a potential future employer is a weakness within itself, and naturally feels like the wrong thing to do. But actually this is a great way to prove your capability and nail that interview.

Why do they ask what is your weakness?
Upload & Check Your Resume
Drop your resume here or choose a file. PDF & DOCX only. Max 2MB file size.
Even though it feels like they're trying to catch you off guard, your future employer is doing the opposite. The reason why they ask what's your biggest weakness is that they want to see your progression and problem-solving skills.
Try not to think of it as a negative question, but a chance to demonstrate your adversity on the job.
Choosing which weakness to talk about
How do we pick our greatest weakness? Well firstly you need to make it relevant. Like anything within the job application process, you have to keep it relevant to the job description.
I could say, "my biggest weakness is that I forget to take the bins out on time." It's a common mistake to make, but also completely irrelevant to the Project Manager role I'm interviewing for.
Instead, read through the job description and start to pick out the required skills, then think of some weaknesses which revolve around them.
What to avoid when answering the question
Avoid negativity! Don't say bad things about past employers, and stay away from any personal problems.
Don't lie, always tell the truth!
If you tell an employer your biggest weakness is that you work too hard, alarm bells will start to ring. It's one of the most obvious textbook answers, and the employer will know you're lying.
Be truthful and relevant.
Remember to demonstrate what you can achieve for them
Remember the outcome of your work and keep it positive!
Provide an example that demonstrates what you have achieved for your past employer. This is how you will stand out from other candidates, tell that employer what you have achieved in the past and what you can do for them.
With weakness comes strength!
As I said before, talking about your greatest weakness is actually a chance to demonstrate your strengths.
Think about the progression you made to overcome your greatest weakness, and then use this to answer their question. Be honest and confident, because at the end of the day we're all human, and we all have weaknesses.
The interview process is a daunting experience, but you don't have to do it alone. Our Interview Preparation service shows you how to nail your next job interview.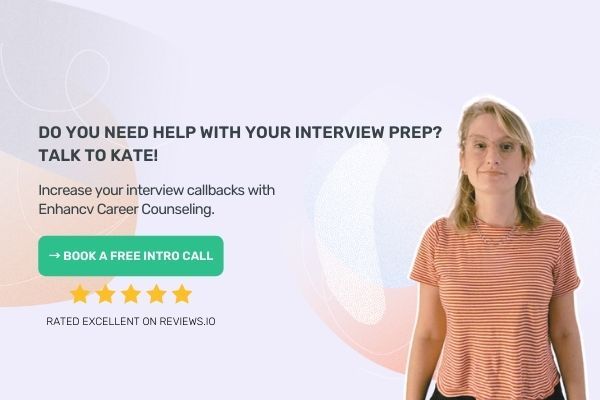 Make your move!
Your resume is an extension of yourself.
Make one that's truly you.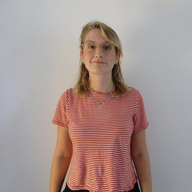 Kate Mabbett
Career Counselor Expert @ Enhancv. Previously worked as a campaigner for mental health awareness and supported young people into finding their first steps on the career ladder.