Accounting Skills To Make Your Resume Stand Out in 2023
Here are the top ways to show your Accounting skills on your resume. Find out relevant Accounting keywords and phrases and build your resume today.
Is your resume ATS-friendly?
Drop your resume here or upload a file to find out if the skills in your resume are readable by an ATS.
Including accounting skills on your resume is the best strategy to land your dream job within the sector.
Not sure where to start listing them?
We've prepared for you the most in-demand Accounting skills for 2022 with practical tips and tricks from industry experts.
In this article, you'll learn:
What are the most popular accounting skills
How to list your technical accounting skills on your resume
Which soft skills should you focus on when presenting your accounting resume
The most relevant sections of your resume for your accounting skills
… and so much more!
Top Accounting Skills for Your Resume
Accounting is an industry that presents many opportunities for growth, that's why you need to carefully consider your expertise (and interests) to select your career pathway.
Once you've done so, tailor your resume to make the best first impression on recruiters with the following most sought-out accounting skills:
Top accounting skills for 2022
Salesforce
Quickbooks
Project Management
Sales
Most popular accounting hard skills for your resume in 2022
Core accounting skills
The accounting career is one that includes multiple responsibilities that are critical to the business.
Your new role within your organization's ecosystem won't be to just support the admin function - but to help structure the business growth.
That's why having these 7 technical skills is a definite must for anyone starting off their career in accounting.
Budgeting
Budgeting ahead by taking into consideration profits and expenses to always get a positive ROI is at the heart of the accountant's role.
You could be required to budget for a specific department, organization, or the business's clients/vendors.
Make sure to include your budgeting skills in the header of your resume:
Accountant with 15 years of experience in budgeting corporate expenses to increase net margin by 10%.
Find out how to include budgeting skills on your resume with best practices from our career experts and consultants.
Accounts payable and receivable
After you've set the budget, you'll need to get into the nitty-gritty details of the role - or, in other words, accounts payable and receivable.
You'd be responsible for writing the checks to the departments or vendors, once they've submitted their invoices.
This is one of those must-have skills you can include within the skills section of your resume:
Accounts payable and receivable - managed all 35 vendor relationships to ensure all invoices are correctly submitted and paid on time
Would your current resume pass recruiters' applicant tracker system (ATS)? Find out how to make your accounts payable resume stand out with our official checklist!
Payroll
Accountants are perhaps the most beloved team members as they ensure that all employees are paid on time.
Within the role, you'd be responsible for direct deposits, bonuses, taxes, social security contributions, etc.
That's why listing payroll skills within your resume header can be a good strategy:
Junior Accountant with 1.5 years of experience in payroll for an organization of 70+ employees
Are you still wondering how to showcase your skills on your resume? Our payroll skills guide will reveal the different types of skills, power phrases, and so much more!
Tax forms
Now we've gone down the rabbit hole - as an accountant, you may be required to have knowledge of tax law and compliance.
Within your responsibilities, you may be asked to prepare and file the annual tax returns at the end of the year for your organization and/ or clients.
Don't forget to include this skill in your experience section:
Prepared all relevant documentation and filed tax returns for 10 private individuals and businesses
Make sure your Tax Manager resume highlights the best from your experience!
Billing
Being able to issue an invoice is no rocket science, but it's a skill that showcases attention to detail and precision.
Imagine how much effort (and hassle) it would be to bill clients with the wrong information. This would not only be an error but could cause serious damage to the business's reputation.
That's why we suggest you include your billing skills in the summary of your resume:
Executive accountant with 100% success track record in billing and following through on payments
Do you need more ideas on how to include your billing skills on your resume? Find out the roles for which this particular skill set will be most useful and so much more.
Financial reporting
Accountants make sure that the organization's financial statements comply with the law.
Thus, having an understanding of practices and proper procedures when it comes down to financial reporting is vital.
These skills could be part of your resume's experience:
Ensured the organization's annual financial statements follow all standard practices and procedures in coherence with financial reports
Your current accounting resume could present your experience in an even more precise manner to recruiters. Find out how from our official guide.
Regulatory filings
Within your role, you may have to prepare and submit various reports to certain regulatory authorities.
They may request various documents that include (and are not limited to) compliance, tax returns, etc.
This is one of the basic skills for the role, which you can include in the summary of your resume:
Head financial accountant with 15 years of experience in preparing always winning case studies for local regulatory authorities
Find out more useful tips on writing your finance resume in our expert-driven article.
Specialized accounting skills
Accounting is a varied field that includes various niches of expertise - from business to government, etc.
The 6 technical skills we've listed below are optional - we recommend you include them if they are relevant both to the position you're applying for and to your experience.
Remember that your resume has limited space, and you only have one shot to make a good impression in front of recruiters. Make the most out of it!
Financial modeling
Financial modeling is one of those precise skills that allow you to forecast a project's ROI within the next 5 years by taking into consideration key factors.
Companies that have a clear vision find this skill invaluable for structuring expenses and growth.
Your financial modeling skills can be a great addition to your experience:
Created over 60 financial models in the past 5 years to advise companies on how to always increase their annual profit margin
Adding your financial modeling skills to your resume can be a great start - discover some of the best practices from our guide.
Data analysis
Numbers play an integral role in the accountant's day-to-day business, but you probably already know that.
The ability to analyze data and make the most out of trends requires both an adaptive mindset and specific education/ background.
This could be all listed within your resume header:
Accountant with 3 years of experience in assessing and managing data sets to predict positive ROI with at least 5% profit margins for private investors
Your career could kick off with a junior financial analyst role - find out how to tailor your resume for this opportunity.
forecasting
Going further from your data analysis skills, as an accountant, you may have to forecast both profit and expenses for your organization.
Within your role, you may have to look ahead at the next year's profit vs employees' salaries, etc.
Forecasting is a bit more niche skill that could be an excellent addition to your experience:
Forecasted profits vs losses for the business in the next 5 years, assisting management make crucial decisions regarding new assets
Check our official guide for more examples on how to feature your forecasting skills on your resume.
Revenue projections
Being even more specific about forecasting, accountants may be asked to look at revenue projections.
Precise revenue projections result in confidence when making crucial strategic decisions across the business.
This technical skill can be included in the header of your resume:
Accountant with 5 years of experience in revenue projections for SaaS and B2B
Do you know the best action verbs to include on your financial advisor resume? Discover how to make your resume stand out from our expert-driven guide.
Contract management
When working as an accountant, you may have to renegotiate current client or vendor contracts.
This technical skill allows you to enter business negotiations with a sense of diplomacy and to always make the most out of any given technical agreement.
Include your contracts' skill in your experience:
Managed and renegotiated all 30 vendor contracts to ensure that my organization received the most out of each particular service
Find out the 3 power phrases to add to your contract management responsibilities on your resume today!
Asset management
As an accountant, you may be requested to manage the assets of a certain organization - from newly-acquired fixed assets (both tangible and intangible) to tracking existing fixed assets.
You'd be responsible for recording and accounting for the above-said properties.
You can list your experience in the header:
Senior Financial Analyst niched in asset management for 15 investors to ensure they make the most out of M&A
Budget management skills also play a crucial part in managing assets. Discover how to include them on your resume from our official guide.
Accounting software
There is a literal multiverse of software that may be required for you to have knowledge of when applying for an accountant role.
But we've compiled the 4 most common ones that could be relevant to you.
Ms. Excel
While Excel may be all around in the business world, accountants are required to have specific expertise.
From creating charts to pivot tables and calculating expenses, MS Excel is the backbone of the whole industry.
Highlight your MS Excel skills in your resume experience:
Forecast weekly, monthly, and annual profit using MS Excel to ensure cross-department compliance to budget
MS Excel is a fundamental skill - find out which roles it would be most relevant for from our guide.
Quickbooks
If you've any experience in accounting, you've probably heard the mention of the "mystical" QuickBooks.
Or the multi-feature tool used for payroll, tax filing, invoicing, budgeting, accounts payable, etc.
Knowing how to use this software could be a great addition to your resume header:
B2B Accountant, using QuickBooks to track and manage finances for 30+ businesses
Did you know that QuickBooks is essential to your bookkeeper resume? Read on to find out what other technical and soft skills you should list.
Sap
Do you know how to automate the asset capitalization process via SAP? Or how about increasing transparency on transactions?
If you know how to use SAP's Finance extension to ensure compliance with the newest accounting standards, then this skill is integral to your resume.
Include it within your experience section:
Enhanced the month-end closing by cutting back on processing time by 15% using SAP Finance4U
List your SAP skills within various sections of your accountant resume with some help from our experts.
Sage accounting
This small business accounting software offers all the basics that could solve multiple challenges within the field.
This cloud-based solution could help you with bookkeeping and accounting; reporting and tracking.
Your resume's header is an excellent section to include your Sage Accounting skills:
Account Manager with 3 years of experience in implementing Sage Accounting solutions to increase SMEs' profits
Sage Accounting makes up one small part of your Audit Manager resume - discover the rest of the technical skills you should 100% include within it.
Accounting Know-How
This skill group explains the day-to-day knowledge of basic principles which play an integral part in your new role.
Win the most 'brownie points' in front of recruiters by mentioning not just your aptitude, but highlighting your relevant experience in using this know-how
Because, as we all know, knowledge is power.
Standards of accounting
There are common rules, principles, and procedures for accountants when preparing various documentation.
Those could include GAAP (Generally Accepted Accounting Principles), International Financial Reporting Standards, and pro forma accounting.
Showcase your knowledge within your resume experience:
Prepared up to 100 annual financial statements for companies, following GAAP
Standards of accounting are the mantra of any role within finance - our guide will show you how to highlight the rest of your skills on your auditor resume.
Business knowledge
This might seem like an obvious one, but you have to know what the best business practices and standards are when working with people. Period.
Imagine having the CEO or Manager of a company asking you what the best course would be to increase profit margins: either to hire more people or invest more in passive income.
If you happen to have that particular know-how, you can list it within your resume header:
Executive accountant with 17+ years of experience advising decision-makers on the current business environment
Here's how to make your Assistant Finance Manager resume header capture recruiters' attention!
Network
As an accountant, you are expected to work with various institutions and thus have a solid network of contacts.
This may seem more of a soft skill, but at the end of the day - knowing how to interact with particular institutions takes effort, time, and certain technical capabilities in addressing professional communication.
Your contacts are the perfect addition to your experience section:
Built and sustained a network with over 55 key institutions (including banks, insurance companies, solicitors, tax authorities, etc.) to ensure that clients always receive the most tailored service
Your network would also allow you to take make the best recommendations as a Financial Counselor, so make sure to include this on your resume.
Top soft skills for accounting industry positions
As much as accounting may be a numbers game, your soft skills are also crucial for your new role within the industry.
Showcasing them within your resume would highlight to recruiters that you are the perfect candidate for the role.
Within the list below, you'll find our top 6 accounting soft skills you can add to your resume.
Critical thinking
When working in accounting, you may be presented with various challenges that may require a more thought-out strategy and complex solutions. \
Your ability to analyze a situation and take a non-standard approach to it could be a great asset to any company or organization.
Within your experience section, highlight a scenario where you've had to provide a solution with a more critical approach.
Find out how to demonstrate your essential critical thinking skills within your accounting resume from our official guide.
attention to details
Yes, we all know what great power the placement of a single decimal point can have (especially when talking about assets and salaries).
That's why your ability to spot even the slightest changes is a spot-on skill that you should add to your resume. \
Think of a situation where you've saved the day or at least your perceptiveness has impacted your accounting team positively and list this in your resume description.
Being detail-oriented is an important soft skill to add to your resume to impress recruiters.
Persuasion
Some may argue that this soft skill has nothing to do with accounting, but guess what…
… working with more senior decision-makers always requires a certain tact and diplomacy - and also fantastic persuasion skills.
As convincing someone to make even the slightest changes to their company structure requires a bit of persuasion, which you could list in your resume experience.
Want to know how to demonstrate your persuasion skills on your resume? We have the perfect guide for you that also looks at the traits of a persuasive professional.
organizational
Accountants may sometimes work with companies of various sizes or with multiple clients. Their workload might be quite heavy.
Knowing how to manage your time and prioritize your work is one of those invaluable skills that would make you a great candidate.
Within your resume experience, think about your standard workday. Do you follow a specific time frame? How do you choose which task to start with first?
These and so much more questions could be answered, thus hinting at your organizational soft skills.
Customer communication
This role is the perfect mix of crunching numbers and at the same time communicating across complex information.
If you have any relevant experience in building customer relationships even further, your accountant resume provides the perfect opportunity to showcase this.
Discover the most popular customer service skills (and also get inspired) for 2022 that would be the perfect fit for your accountant resume.
How to list accounting skills on resume
Make sure the skills you list are relevant to the position
You know what recruiters find impressive? A well-structured and tailored accounting resume that lists your experience within the skills that are relevant to the job.
This strategy is a basic one, but it goes a long way to show your effort and commitment to the company you're applying for.
Provide concrete examples with numbers
When listing your accounting skills, always be precise to help recruiters understand your experience.
So if you have worked with financial models before, how many companies or projects did you apply them to? What was your success rate?
Be specific
When your resume includes common phrases, e.g. "I'm a hard-working, diligent accountant", you're setting yourself up for failure and your resume may end up in the rejection pile.
Be specific by illustrating your "hard-working" and "diligent" skills with examples from your accounting experience.
And remember to always describe your experience using active language and power words.
Where to include accounting skills on your resume
In the header section of your resume
The resume header provides you with an excellent opportunity to list key phrases and achievements from your experience.
Senior Accountant with 15+ years of experience in Budget and Asset Management to increase ROI
RIGHT
Communicating your accounting skills in the summary section
The resume summary section is yet another good section within which you can explain your accounting skill set.
Junior Accountant with 1.5 years of experience working with business clients in managing corporate finance. Experience using QuickBooks to settle payroll, budgeting, and accounts payable and receivable with a 100% precision track-record. Self-starter who is excellent in communicating with teams of 60+ employees.
RIGHT
Showcasing your Accounting resume skills in your experience bullet points
The experience section of your resume is probably the easiest part within which you can highlight your accounting skills.
ADFL Finance & Accounting
•

Created 25+ financial models to show SMEs how their decisions could impact their profit margins in the next 10 years.

•

Supported 13 SMEs with payroll for 150+ staff

•

Had 10 portfolio clients, whom I helped with financial reports, tax returns and various end-of-month and end-of-year closing documents

•

Provided support to 30+ CEOs and decision-makers in mapping out their business in the current climate to forecast what the best opportunities would like for them
RIGHT
How to match your skills to the job position
To creating your resume with the best accounting skills, you could implement one of the two most popular strategies.
The first being is to do your homework! Check which skills are highlighted within the job advert and what are the values of the company (provided on their LinkedIn page or website).
The second is to think about the accounting responsibilities you enjoyed the most and highlight them within your resume.
You can never go wrong with either approach.
Related resume examples with Accounting resume skills
Still struggling with your accounting resume? We have a list of templates and examples, created by industry-leading experts and recruitment consultants:
Key takeaways
On your resume, make sure you have an adequate mix of both technical and soft accounting skills to showcase your talents
Make sure that you tailor your resume in accordance to the accountant job advert
Never be vague about listing your accounting skills - focus on outcomes and achievements
Your accounting skills are a perfect fit for various sections within your resume, so don't be afraid to add them on
About this report:
Data reflects analysis made on over 1M resume profiles and examples over the last 2 years from Enhancv.com.
While those skills are most commonly met on resumes, you should only use them as inspiration and customize your resume for the given job.
Looking to build your own resume?
Enhancv is a simple tool for building eye-catching resumes that stand out and get results.
Variety of custom sections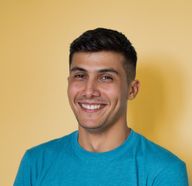 Volen Vulkov
Volen Vulkov is a resume expert and the co-founder of Enhancv. He applies his deep knowledge and experience to write about a career change, development, and how to stand out in the job application process.
Continue Reading
Check more recommended readings to get the job of your dreams.