Relationship Management Skills
Relationship-building Skills on Resume: Examples, Tips & How-To Guide
Here are the top ways to show your Relationship Management skills on your resume. Find out relevant Relationship Management keywords and phrases and build your resume today.
Is your resume ATS-friendly?
Drop your resume here or upload a file to find out if the skills in your resume are readable by an ATS.
Relationship building is the process of establishing and maintaining relationships with people from and outside your network. Usually, people aim to build relationships with those who can help them achieve their goals or will support their mission.
Having strong relationship-building skills also means being able to approach and connect with others while keeping an open mind when communication difficulties arise.
Furthermore, it requires strong networking and teamwork skills, as they are necessary for all types of interpersonal communication.
And because relationship-building is considered a soft skill, we advise you to abstain from listing it in your resume's skills' section. Instead, show attention to detail and prove you're a confident communicator who's always up for a challenge.
Why is relationship building important on your resume
It's good to show strong relationship-building skills on your resume for several reasons.
Firstly, this is a great way of proving your ability to communicate with just about anyone - be they your colleague, boss, partner, or client. It also means you could fit in any team and would require little time for orientation.
Secondly, having a strong connection with others is also a way to minimize conflict and maximize cooperation. Naturally, that's something every potential employer wants you to bring to the table, as it leads to better results.
Thirdly, it's a sign you have developed other soft skills such as active listening, patience, persistence, and teamwork that are all exceptionally valuable to recruiters.
What's more, people who are able to build long-lasting relationships are considered more likely to demonstrate leadership qualities and get a promotion.
But how do you prove your relationship-building skills on your resume?
By sharing how they've helped you reach your goals in the past, and by giving examples of relevant activities you've undertaken in the process.
Let's see how other EnhanCV users have put this knowledge into practice!
Looking for a fun and easy way to build a professional resume? Click here!
What skills, activities and accomplishments help you highlight your relationship-building skills
There are numerous skills that contribute to your ability to build long-lasting relationships. However, they are usually linked to:
Communication: skilled communicators build relationships more easily. They know how to approach others and present their ideas in an engaging way. They also know how to persuade them and deal with a 'no' - or worse - an 'I'm not sure'.
Emotional intelligence: being attentive to the emotions of others and taking them into consideration when building your action plan is crucial for establishing stable relationships. Emotional intelligence is also responsible for high self-confidence, which is necessary for solving problems and facing setbacks.
Research and analysis: having strong relationship-building skills includes knowing the situation of your potential partner. For instance, if you're aiming to build a partnership with a given company, then making sure you research their current partners, as well as their competitors, will definitely be useful.
How to demonstrate relationship-building skills on your resume"
Showcase your strong communication skills by sharing how they've helped you build relationships in the past;
Discuss times when you had to work with an uncooperative colleague but still managed to build a connection with them;
Emphasize your persuasion skills and prove your ability to change people's minds;
Mention some of the tangible results that your relationship-building skills have had in the past;
Describe a situation when building a relationship was difficult, but you still managed to do it.
Since relationship-building is a soft skill, there's no point of adding it plainly to your skills section.
Rather, we advise you to focus your efforts on demonstrating how your ability to build relationships has benefitted you and your previous employer.
Try answering some of these questions:
Have you ever had to work with an uncooperative team member? How did you deal with this?
What is the biggest challenge you've faced when trying to establish a connection with someone? Have you moved past it?
When was the last time you had to build a relationship from scratch, and what was the result?
We know that all this might sound a bit vague.
That's why we've selected a bunch of great examples from real EnhanCV users who have done a great job at demonstrating their relationship-building skills. Let's take a look at them!
Tired of boring resume templates? Click here to check out our professional selection and craft your resume for free!
Example 1: Demonstrate relationship-building skills in the experience section
•

Crafted one-page proposals for all our programs and initiatives

•

Led a team of 7 junior colleagues who did ongoing research on potential partners and donors

•

Came up with a partner-attraction strategy that led to a 92% increase in interest and a 29% increase in closed deals in just a year

•

Supported all project management teams in project creation so that it fit the partner-attraction strategy
RIGHT
Instead of beginning your sentences with nouns, go for action verbs. They show you're willing to take the initiative and go after your goals even if they seem impossible to achieve.
Also, try to include numbers where you can. This EnhanCV user, for example, has chosen to talk about their team of 7 and the fact that their innovative strategy has ensured a 92% increase in potential partner interest.
In this way, the hiring manager will know exactly what you bring to the table.
Check this out: 125 Easy Resume Action Verbs
Example 2: Demonstrate relationship-building skills in the resume summary section
A Marketing & Community Manager with 3 years of experience in the VC industry. Proficient in organizing events and building a community of founders and investors alike. Achieved a 190% network growth in 18 months.
RIGHT
Your resume summary should be around 3-4 sentences. It's the perfect opportunity to highlight your top skills, incl. your ability to build stable relationships. After all, that's the first thing hiring managers see.
Take this marketing and community manager, for instance.
They have focused their resume summary solely on their organizational and relationship-building skills. You can do the same if that's relevant to your experience!
Click here for our resume summary examples & how-to guide!
Example 3: Show your relationship-building skills in your achievements' section
Organized 7 networking events in 2019 that helped participants increase their professional relationships by as much as 79%
Increased the number of corporate partners by 209% in just 12 months
RIGHT
Linking your greatest achievements to your relationship-building skills will surely boost your chances of landing an interview.
An easy way to do that is by adding an 'Accomplishments' section (also called a 'Most Proud of' section) to your resume.
This will help you ensure that the hiring manager won't miss anything important about your experience!
Read this: Why Resume Accomplishments Get You Hired
Example 4: Demonstrate the skill through other sections of your resume
How to Form Long-Lasting Partnerships
Relationship Building in a Digital Era
Center for Nonviolent Communication
RIGHT
Volunteered as a summer camp teacher at the Let's Play! camp. Was responsible for looking after 13 children aged 5-9 and teaching them wilderness survival tactics.
RIGHT
Highlighting your relationship-building skills by mentioning your non-work-related experience is another thing we advise you to do.
Again, don't mention the skill explicitly (except for when you've taken a course that has 'relationship building' in its name).
Instead, share what activities have helped you develop it. Maybe you've done some volunteering, taken a course, or even run a workshop on building relationships?
It doesn't really matter, as long as it makes you proud and adds value to your application.
Wondering how to use volunteer experience to make your resume stand out? Read this article!
Relationship building: key takeaways for your resume
Instead of adding them plainly to your resume's skills section, share how you've developed your relationship-building skills over time
Use all sections of your resume to give depth to your application
Share the results your relationship-building skills have helped you achieve in the past
About this report:
Data reflects analysis made on over 1M resume profiles and examples over the last 2 years from Enhancv.com.
While those skills are most commonly met on resumes, you should only use them as inspiration and customize your resume for the given job.
Looking to build your own resume?
Enhancv is a simple tool for building eye-catching resumes that stand out and get results.
Variety of custom sections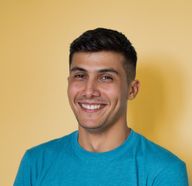 Volen Vulkov
Volen Vulkov is a resume expert and the co-founder of Enhancv. He applies his deep knowledge and experience to write about a career change, development, and how to stand out in the job application process.
Continue Reading
Check more recommended readings to get the job of your dreams.