Conflict Resolution Skills
Conflict Resolution Skills to Use on Your Resume
Here are the top ways to show your Conflict Resolution skills on your resume. Find out relevant Conflict Resolution keywords and phrases and build your resume today.
Is your resume ATS-friendly?
Drop your resume here or upload a file to find out if the skills in your resume are readable by an ATS.
What are conflict resolution skills?
Conflict can arise between two or more people in a workplace or in our personal relationships. Resolving conflict between the parties involves working together for a solution to a problem or dispute.
Conflict resolution is the ability to calmly and rationally manage difficult personalities engaged in disputes.
Conflict resolution also means facilitating a peaceful ending of conflict or retribution. People who can resolve conflicts are often excellent mediators and can communicate with different types of individuals from a place of empathy.
Conflicts are a type of communication that helps teams or more than two people to collaborate to solve problems and better the working environment, so the team can thrive within the company.
Why are conflict resolution skills wanted by recruiters on your resume?
Conflict resolution is a valuable skill for a wide range of positions across many work sectors. Conflicts at the workplace can reduce productivity and create an unhealthy work environment. Each employee is with different background, generation, or working style and inevitably leads to disagreements in the workplace.
Employers wish their employees to be satisfied and for every workday to go smoothly. That's why companies expect their employees to know how to manage disputes quickly and effectively.
However, as much as we try to avoid conflict situations, problems and disagreements between coworkers may arise. It is important for almost every person to know how to manage and navigate conflict situations.
Individuals who can acknowledge different opinions and find mutual understanding make it more likely to resolve disputes and personal differences between each other. Hiring management always is looking for this personality trait in a candidate because such a person can save the company time and money.
Even if it is not specifically mentioned in the job description, it is considered an advantage if you bring up your conflict resolution skills on your resume.
To successfully manage conflicts, you'll need to possess a combination of skills that you can demonstrate on your resume to show your conflict resolution abilities.
What skills, activities, and accomplishments help you highlight your conflict resolution skills?
Here are some of the fundamental skills and characteristics, so you can effectively manage conflicts and disputes in a workplace:
Emotional intelligence is essential when managing conflict. It is the ability to perceive and understand other people's emotions as well as your own.
When you can effectively interpret other people's emotions, it is easier to communicate with them without provoking them. By recognizing and navigating confusion or misunderstanding, you can leave space for everyone involved in the conflict to think creatively and logically about a solution.
Communication skills are the ability to convey or share ideas and feelings effectively. Good communication and understanding are essential for effectively managing and resolving conflicts. Open communication can prevent disputes from escalating.
Active listening skills help establish trust between both parties, show empathy for others, and foster psychological safety. A good listener asks questions, seeks clarification, and encourages others to share their perspective.
Mediation skills are the ability to identify issues, develop options, consider alternatives, and develop a consensual agreement.
**Problem-solving skills **in the context of conflict resolution can help you determine the source of a problem and find an effective solution.
How to demonstrate conflict resolution skills on your resume?"?
Provide examples of good communication skills
Demonstrate your active listening skills in your achievement section.
Describe your experience dealing with conflict situations.
Give examples of your mediation skills.
Example 1: Demonstrate conflict resolution skills in the experience section
•

Resolved students' issues by finding immediate solutions and increasing student community satisfaction every month

•

Identified current and potential needs or problem areas and referred students to appropriate site resources for assistance

•

Successfully coordinated and mediated over 188 disputes and conflicts between students
RIGHT
We are seeing an illustrative example of how to showcase your conflict resolution skills in the experience section.
The action verbs used by this College Counselor give the hiring managers the confidence that they can manage conflict situations when one arises. They show quirk thinking and the ability to offer a solution in a conflict environment.
Resolving community issues and disputes shows patience in tense situations and active listening skills. The result of this is a satisfying community.
Example 2: Demonstrate conflict resolution skills in the resume summary section
Dedicated Team Manager with five years of coordinating teams and processes to drive sales and customer service success. With excellent communication skills, highlighted by exceptional listening skills and the ability to effectively communicate information verbally to ensure understanding and resolve disputes with employees. Achieving business-development efforts and facilitating communication between multiple departments for maximum efficiency.
RIGHT
In this resume summary, the Team Manager emphasize their communication skills and ability to communicate effectively with their coworkers.
For the recruiters, this resume summary shows that this person knows to avoid conflicts by giving clear instructions when assigning work tasks, which will prevent arising of any kind of disputes and misunderstanding among the team members.
However, if a conflict arises, they have the needed experience to deal with team members with different work styles and personal habits because they have experience facilitating communication between multiple departments.
Example 3: Show your conflict resolution skills in your achievements sections.
Creating a strong team presence, with consistent achievement in motivating and engaging employees building top performing teams in the organization improving employee retention and working relationships in all departments by resolving conflicts in a timely manner.
Resolved customer service issues by finding immediate solutions, increasing customer confidence and decreasing escalations to the executive office. Excelled at improving overall customer satisfaction from 33% in 2010 to 73% in 2013
RIGHT
Conflicts in the workplace may arise not only with a coworker or a manager, but also with vendors, clients or customers.
These examples showcase experience in conflict resolution with customers and within a team.
They emphasize their achievement in maintaining clear communications between the involved parties by showing the recruiters that they can successfully manage communication with people with different background.
These examples demonstrate other important skills needed for conflict resolution like active listening, empathy, problem-solving and emotional intelligence.
Conflict resolution skills: key takeaways for your resume
Conflict resolution is an important soft skill to put on your resume.
Conflicts at the workplace can be unhealthy and reduce productivity
Hiring management always is looking for employees with good communication skills and emotional intelligence - some fundamental knowledge to effectively manage conflicts.
Demonstrate on your resume some of the skills which activate your abilities to navigate disputes.
The ability to resolve conflict is helpful to any organization.
About this report:
Data reflects analysis made on over 1M resume profiles and examples over the last 2 years from Enhancv.com.
While those skills are most commonly met on resumes, you should only use them as inspiration and customize your resume for the given job.
Looking to build your own resume?
Enhancv is a simple tool for building eye-catching resumes that stand out and get results.
Variety of custom sections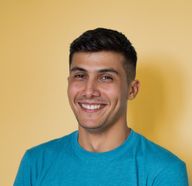 Volen Vulkov
Volen Vulkov is a resume expert and the co-founder of Enhancv. He applies his deep knowledge and experience to write about a career change, development, and how to stand out in the job application process.
Continue Reading
Check more recommended readings to get the job of your dreams.