When you hear the name Marissa Mayer, the first thing that comes to your mind is Yahoo. What most people don't know, however, is that she has done numerous super impressive things before becoming the CEO of Yahoo in July 2012.
We believe that everyone should be aware of her achievements before stepping into Yahoo, so we created her first Enhancv resume that emphasises on Marissa not only as a professional, but also as a student and as a person.
Did you know all these facts about her?

Download Marissa Mayer's Pre-Yahoo Resume
Marissa Mayer was the 1st female engineer at Google and their 20th employee back in the day when Google was just a startup Larry and Sergey had started at Stanford.
Being a woman in a male-dominated industry, Marissa appears to have always been an overachiever at everything she does.
Taking it back to her years at high school, we can imagine the girl she describes when talking about herself in interviews: shy, geeky and a bit awkward, but a natural born leader and oftentimes the brightest person in the room.
Google's favorite girl received her education at Stanford, both for Bachelors and Masters, racking up achievements on the way. She excelled in her studies, did various sports, and even volunteered.
Having all of this in mind, it seems more than obvious why Marissa Mayer received 14 different job offers right after completing her degree at the University. The offers were quite prestigious too, including a teaching job at Carnegie Mellon University and a consulting job at McKinsey & Company.
Out of all those options, she chose Google, which set her future career and life path in a very promising direction. According to Marissa, making that choice was not easy.
As she was being overwhelmed by job offers, she gave herself a deadline and started deleting any new incoming emails. She did, however, open the email from Google* by accident* and the rest is history.
After spending 13 years at Google and participating in the launching of more than 100 features and products, Marissa became the CEO of Yahoo!, getting chosen over their interim CEO Ross Levinsohn.
At that point, Marissa Mayer was 38, a wife, a mother and the chief executive officer of a 30-billion-dollar company.
It's safe to say that Mrs. Mayer is a big deal, but will she save Yahoo as the company is drowning in front of us? Is their core business really worth $0?
Four years ago the ambitious blonde came in with big plans about making Yahoo a product and media leader, but in order to keep the company going she recently had to do major changes.
Marissa fired 1700 people, which was 15% of Yahoo's staff, and closed 5 offices in Dubai, Mexico City, Buenos Aires, Madrid, and Milan.
As Yahoo's revenue is falling, their stock is losing value and Marissa has investors attacking her for allegedly spending $7 million on a Gatsby party, everyone is wondering what the future holds for the world's most famous female CEO. Only time will tell.
If you liked Marissa's Pre-Yahoo resume, then you will like Mark Zuckerberg's Pre-Facebook one.
Looking for more inspiration? Check out our
resume examples
section that got people hired at their dream jobs.
References:
Tekla S. Perry – IEEE Spectrum / Rodd Wagner – Forbes/ A&E Television Networks – Biography / Maya Kosoff – Vanity Fair / Eugene Kim – Business Insider / Claire Zillman – Fortune / Chris Spargo – DailyMail / Denise Garcia – CNBC
Make your move!
Your resume is an extension of yourself.
Make one that's truly you.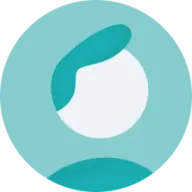 Yasmin Tezdjan
A 20-year-old Business Design student based in Barcelona who's excited about making the world a better place through innovative businesses and thinks rap is poetry. I feel complete at the beach.