Being reliable: Example Usage on Resume, Skill Set and Top Keywords in 2021
Here are the top ways to show your reliability skills on your resume. Find out relevant reliability keywords and phrases and build your resume today.
Is your resume ATS-friendly?
Drop your resume here or upload a file to find out if the skills in your resume are readable by an ATS.
What is reliability? Is being reliable a skill?
According to a dictionary definition, being reliable is the quality of being trustworthy and performing consistently well. Reliability is considered to be a soft skill.
To be reliable means to complete tasks on time, every time with the same high quality of work.
Showing up on time, taking charge in moments of crisis, and respecting deadlines are some of the things that are expected from someone who is considered a reliable person.
A reliable person is also a dependable, trustworthy, and consistent colleague. When you are reliable, people know and notice.
Why is it important to show that you are reliable on your resume?
Employers value reliable employees because they are the foundation of the organization.
A reliable person can prioritize the importance of tasks and make sure they are done on time. Moreover, they often need less supervision because of their inner values, aim for perfection and completion, and loyalty. Reliable people are a special breed that everyone wants around.
Reliable people can demonstrate commitment and lead by example, increasing productivity in the organization.
The reliability makes planning easy because reliable employees consistently deliver on time. Employers can take bigger business risks when they have reliable employees and as a result, they make bigger profits.
Reliable people also serve as a trustworthy source of information as they do not overestimate or underestimate a situation, they do not lie, and they do not manipulate the information.
What traits, skills, and abilities help you demonstrate that you are reliable on your resume?
Time management skills: To be reliable means to be on time. On-time with project deadlines, on time when there is a meeting, on time for any scheduled event you are expected to attend. It also means that you need to reschedule anything well ahead of time as soon as you are sure you will not be able to arrive on time. Respect the time of other people and allocate your tasks skillfully to make the best use of your time.
Team player: A reliable person is always a cooperative colleague. One that the rest of the team can rely on. Being reliable means helping others, but it also means being reasonable how you get involved in supporting other colleagues.
Planning skills: One of the secrets of reliable people is that they are very good planners. They never overestimate or underestimate a situation and have a realistic approach. Being able to prioritize in arranging the sequence of your tasks makes a difference. They look at things in perspective and the long run.
Emotional and Social Intelligence: Reliable people can feel when a colleague suffers and needs help. They can also put themselves in the shoes of a client and understand the impact of missing work or missed deadlines on clients and organizations. They are present at the moment and aware of the social setting and expectations around them.
Communication skills: Reliable people clearly and correctly transfer company information. They are a reliable source of news or knowledge in general. They respond to work assignments and requests in a well-mannered fashion and clearly explain why they would reject a task. Reliable colleagues also demonstrate the importance of working very well and creating rapport with team members and customers.
Responsibility: Employers value responsible employees. These are the people that do not need micromanagement. On the contrary, even in a setting where all employees have equal rank, the most responsible are often the leaders of the group. Understanding the importance of reaching your goals on time is very important. Reliable people understand that they work in a system and their failure would become the weakest link in the organization. We all know that a chain is as strong as its weakest link.
Taking charge: When someone is a responsible person, he or she is a natural leader. In a situation where there is nobody to lead the people, the responsible person is not afraid to take charge and risk. He or she understands that the best chance of the group is if someone takes responsibility. They have an inner urge to take responsibility.
Being organized: Being organized means being able to arrange tasks by priority and estimate what time each step takes. The organized person arranges his or her tasks so that they can be completed most efficiently.
How to demonstrate that you are reliable on your resume?
Provide examples. Do not just say that the company can rely on you. This does not mean anything without the support of proof that is usually found in your Work Experience or Achievements sections
Try to implement the keywords and the language of the job posting into your resume if this is possible and applicable in your case
Use strong keywords such as "initiated", "took charge", "solved", "overcame", "helped", "encouraged", "improved", "completed"
Emphasize good communication examples
List tools and systems that you master to help you be organized
Give examples of your decision-making and prioritization process
Give references and letters of recommendation, they alone are the biggest proof of reliability an employer can check
Example 1: Show that you are reliable in your experience bullet points
•

Q3 2019 - Awarded Top Performer

•

Advised clients with net worth 1-5 million dollars on a variety on long-term financial planning concerns

•

Conducted $67 million in private equity/M&A transactions increasing transaction pipeline by 31%

•

Secured 100% client retention during turbulent period (2020-2021)

•

Improved personal sale production by 21% YTD from 2019 to 2020
RIGHT
Analytical Banker with 9 years of experience in the financial industry. Skilled in financial services and needs, customer relationships and new clients, investments and portfolio management. Adept at working in a dynamic and stressful environment. Looking for a position that will motivate me to pursue objectives and reach goals.
RIGHT
Paramount Award Recipient
Finished in Top 2% of bankers statewide for service and sales production in 2020.
LessBank's annual recipient based on overall service performance and customer/peer testimonials.
RIGHT
Top related skills to being reliable:
Teamwork
Communication
Problem Solving
Leadership
Responsible
Creativity
Operations
Design
Time Management
Excel
Java
Common misconceptions and pitfalls to avoid when demonstrating that you are reliable on a resume.
Work overload: Being reliable does not mean that you accept every task and you would commit to anything you come across. Reliable people can say no when they know they can not deliver on time or they are not qualified for a job. This is how they become reliable by carefully choosing their commitments. You do not need to have thousands of achievements on your resume but carefully chosen activities with consistent and excellent results will attract the attention of the recruiters.
Losing focus: Reliability often attracts a following that is interested in dumping their work on you. Management will try to give you more work because they count on you. Colleagues will ask for help. To be reliable means that you have focus. But you also need to draw a line and accept to help only in case you can do it without compromise to quality. Otherwise, you might lose focus easily and then as a result burn out.
Being hated: When you are good at something you will also quickly gain enemies among those exposed as being ineffective on the job when compared to you. You do not necessarily need to do this on purpose but your willingness to work and your results will speak for themselves. Make sure you understand well the dynamics at the workplace if this is the case and find a balanced approach. Be discreet and do not brag about how good you are to attract unnecessary attention. Be humble and try to avoid conflict with these people because teamwork is also important and although it is not fair you still need to find an approach for everyone. You are the one who is more responsible after all.
Being reliable: key takeaways for your resume
Support the claims that you are a reliable person with proofs such as letters of recommendations and references as well as examples in the Achievements and Work Experience sections
Remember that reliability is expected of you. Try to be balanced when you demonstrate that you are "being reliable" so that the recruiter can come to this conclusion indirectly by hints and proofs you add to your resume
Study the language of the company and the job posting and try to mirror it on your resume. You can also use strong keywords that suggest that you are a reliable person.
About this report:
Data reflects analysis made on over 1M resume profiles and examples over the last 2 years from Enhancv.com.
While those skills are most commonly met on resumes, you should only use them as inspiration and customize your resume for the given job.
Looking to build your own resume?
Enhancv is a simple tool for building eye-catching resumes that stand out and get results.
Variety of custom sections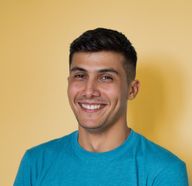 Volen Vulkov
Volen Vulkov is a resume expert and the co-founder of Enhancv. He applies his deep knowledge and experience to write about a career change, development, and how to stand out in the job application process.
Continue Reading
Check more recommended readings to get the job of your dreams.