Fast Learner Skills: Example Usage on Resumes, Skill Set & Top Keywords in 2023
Here are the top ways to show your Fast Learner skills on your resume. Find out relevant Fast Learner keywords and phrases and build your resume today.
Is your resume ATS-friendly?
Drop your resume here or upload a file to find out if the skills in your resume are readable by an ATS.
What are fast-learning skills?
It's a Monday morning, and you come to the office, only to find out that from now on you'll be working with a new CRM. After a twenty-minute onboarding training, you are ready to rock the day. Right?
This is the dream come true of every employer. They all hunt for the good listeners, strategic thinkers, and solution-focused candidates who learn new skills in no time.
A fast learner is someone who is highly receptive to training, open to constructive feedback, and who can get things done only told once.
Why is being a fast learner important on your resume
Every day, companies are introduced with new technologies and innovation is changing business processes. Customer preferences change, and companies merge. You can never be sure what is going to follow next.
The only sure thing is that companies must be prepared to adapt. The best way they can do that is by hiring fast-learners who are ready to react to changed rapidly.
However, simply putting "fast learner" in your list of skills would not make a big difference in convincing the HRs that you can thrive in the company's dynamic environment.
So how can you prove that you actually are the fast-learning candidate that they are looking for?
What skills, activities, and accomplishments help you highlight your fast-learning skills?
Being a fast learner is sort of an umbrella term that combines many skills. To make a positive impression, outline what fast-learning means to you. Here are some examples that may come in handy:
Perception & Adaptability: being adept and sensitive towards your surroundings is a good sign that you quickly perceive when things need to change and respond accordingly.
Versatility & Flexibility: versatile employees are appreciated for their ability to do many things at the same time, prioritize their tasks, and jump from one task to another if the situation requires it.
Attention to detail and resourcefulness: paying attention to detail communicates that you like to get to the bottom of things, while being resourceful is all about your proactivity and willingness to improve and educate yourself.
How to demonstrate that you are a fast learner on your resume
List an example of a skill that you have learned within a given short period of time in order to perform a task.
Mention how you used a newly gained skill to contribute to a project.
Explain how you changed careers and became a specialist in an entirely new field.
Provide examples of accomplishments that you were able to do in a short time.
Include a recommendation from previous employers or teammates that highlight your fast-learning skills.
Remember that you should always back your statement that you learn quickly. If you only mention it, it won't be enough to prove that you are suitable for the Junior position that requires 2+years of experience. When, in fact, you have been on-the-job market for only 1 year.
You can include specific examples across the different sections of your resume to add more context and plausibility.
Have a look at these resume snippets from Enhancv users as an example of how you can effectively communicate your fast-learning skills.
Example 1: Demonstrate fast-learning skills in the experience section
Job situation: Sales Associate applies for the position of a Junior Marketing Specialist
•

Learned how to work with a new sales software in one month. Got promoted after three months due to upselling with a couple of clients.

•

Helped a couple of interns get onboarded and train them how to start working with Hubspot.

•

Switched to a marketing role to fill in for a colleague on maternity leave

•

Executed my first successful marketing campaign within 2 months.
RIGHT
This Marketing Specialist candidate demonstrates the ability to quickly pick up by giving specific examples from their previous job.
They proved that they are good listeners and are perceptive to training, as they were able to learn how to successfully work with new software.
In addition, the example shows good teamwork skills and readiness to respond to the changing demands of your team.
Example 2: Demonstrate fast-learning skills in the resume summary section
Job situation: Business Analyst with 2 years of experience applies for the position of Investment Analyst
Reached a Team Lead position after 1 year of working as a Junior Business Analyst. Managing and training a team of 5 trainees.
RIGHT
Your resume summary should communicate "dynamics" right away. It's good if you use more verbs and mention that you got promoted in your old company, changed departments or became responsible for training people.
Example 3: Show your fast-learning skills in your achievements sections
Job situation - A Product Manager with 10 years of experience applies for the position of Chief of Product
Build a customer pipeline in less than a month
Upon landing my previous job, the team that I was responsible for managed to build an entirely new and optimize customer acquisition pipeline.
Launched and marketed a grocery delivery app at 24
One of the co-founders of DoorStepMeal. I was responsible for the UX, UI design of the app, aligning the product offering to customer expectations, and communicating with the DevOps team.
Identified a new customer niche and a business use case
Led a series of customer surveys and focus group to optimize the offering of the flagship product at my previous job which led to the discovery of a whole new use case for the product.
RIGHT
If you wish to add an Achievement section to your resume, this is the right place for you to focus on more storytelling and to highlight the metrics that you have been able to achieve.
Here, similar to the example above, you can focus on different job situations in order to highlight various skills.
Example 4: Demonstrate the skill through other sections of your resume
In addition to the professional and academic achievements, you can demonstrate your fast-learning skills by listing all the relevant certifications that you have earned and the time it took to finish every course.
Extracurricular activities such as participating in various clubs and organizations will also bring more value to your application because they also indicate that you are already a team player who is able to learn from your teammates and pass on the knowledge.
Last but not least, including a recommendation for your previous employer, teammates or trainees would really leave a good impression.
Fast-learning: Key Takeaways for Your Resume
Backup with examples: explain how you have acquired a new skill in a short time during your previous work experiences.
Break down what fast-learning means to you: whether it is the ability to be flexible, versatile, or a good listener, use these adjectives and boost their impact by including lots of verbs.
About this report:
Data reflects analysis made on over 1M resume profiles and examples over the last 2 years from Enhancv.com.
While those skills are most commonly met on resumes, you should only use them as inspiration and customize your resume for the given job.
Looking to build your own resume?
Enhancv is a simple tool for building eye-catching resumes that stand out and get results.
Variety of custom sections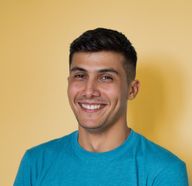 Volen Vulkov
Volen Vulkov is a resume expert and the co-founder of Enhancv. He applies his deep knowledge and experience to write about a career change, development, and how to stand out in the job application process.
Continue Reading
Check more recommended readings to get the job of your dreams.