How Should you Show That you Have Communication Skills on Your Resume?
Here are the top ways to show your Communication skills on your resume. Find out relevant Communication keywords and phrases and build your resume today.
Is your resume ATS-friendly?
Drop your resume here or upload a file to find out if the skills in your resume are readable by an ATS.
What are communication skills?
Did you know that around 85% of employees and executives believe that the lack of effective collaboration and communication is the main reason for workplace failures? Or that employees who communicate effectively could increase their productivity by 25%?
Effective communication is all about having your ideas and understandings heard and doing the same in return. That, plus the ability to convince people to act upon your ideas.
Having communication skills means that you are not just exchanging information with a partner, but rather understand the emotions and intentions behind everything you hear.
Yes, this sounds intrinsic, but it actually requires a lot of situational awareness and emotional intelligence. Being an effective and respectful communicator would save you the trouble of dealing with misunderstandings and frustration.
Why are communication skills important on your resume?
The reason why employees are after candidates who stand out as good communicators is that effective communication is directly related to business performance.
Just imagine having a team of impatient employees who are not able to listen and negotiate well, lack a sense of humor and cannot express their ideas and position with confidence.
Well, this is the ideal recipe for project failure. Usually, business tasks require the participation of more than one person. No matter how easy or complex such a task is, the successful implementation depends on the communication skills of the responsible team.
So, employees who have communication skills are not only preferred by the managers of a company. They are the preferred colleagues, mentors, and points of contact by clients.
It's not enough to mention that you are an attentive listener, confident speaker, or team player. Instead, to showcase your communication skills, focus on highlighting specific situations where your excellent communication has played a crucial role.
What skills, activities, and accomplishments help you highlight your communication skills?
Saying the right thing at the right time can really make the difference and turn the tide in your favor. Here are some examples of skills and personal qualities that would demonstrate that you are adept at having productive and meaningful conversations.
Positive attitude & Confidence: being able to dominate a conversation does not mean that you have to be pushy and impatient. Instead, to reach your end goal, you can rely on your charisma, confidence, and friendly attitude.
Focus & Control of emotions: staying present in the moment of the conversations and focused on your and your partner's objectives is essential. In addition, you should be able to stay calm even if things don't seem to go your way.
Non-verbal communication & Body language: while in a conversation, you can improve the way you express your ideas and goals by relying on body language. This helps the other party connect with you better and understand your viewpoints.
How to demonstrate communication skills on your resume:
Explain how your friendly and positive attitude has boosted the levels of teamwork and has helped increase organizational productivity.
Give examples of times when you have sought feedback from your superiors and have given constructive feedback to colleagues and interns.
Mention some occasions when you have kept an open mind during a brainstorming session, which resulted in a better group discussion.
Explain how your negotiations skills and empathy have helped you reach a specific goal in your workplace.
Mention some achievements connected to collaborating with colleagues from other departments and new employees.
As much as we might think that communication skills are a natural human trait, they are not. And that is why it is important to convince your future employer that you actually possess what it takes to work in a team or to be in charge of a team.
This can be done by taking this big and vague notion of "communication skills" and breaking it down into smaller and more specific abilities and situational examples.
If you need some inspiration, take a look at the following snippets from Enhancv users who found a way to demonstrate their effective communication skills.
Just make sure that you take the time to consider what it personally means to you to be a good communicator. From then on, the examples will follow intrinsically.
Example 1: Demonstrate communication skills in the experience section
Job situation: Junior Project Manager applies for the position of a Marketing Specialist
•

Collaborated with a team of 10 fellow Junior Project Managers and 5 Senior Managers.

•

Received a small promotion within six months due to positive feedback from the business clients that I was in communication with.

•

Was in charge of managing the relations with 40 business clients, understand their needs and translate that to deliverables for the marketing team.

•

Delivered monthly presentations in front of the Senior Management team to report on progress.
RIGHT
These examples demonstrate that the candidate for the position of Marketing Specialist is a very emotionally intelligent and confident person.
He/she is clearly not afraid to take a lead on some projects but is also open to receiving feedback.
The fact that the candidate mentions being in charge of leading the communication with clients speaks that he/she is well able to have up-to-the-point conversations while keeping an upbeat attitude.
Being the bridge between external and internal stakeholders, meaning clients and the team, the Junior Project Manager appears as a good listener and negotiator.
Example 2: Demonstrate communication skills in the resume summary section
Job situation: Financial Analyst applies for the position of Junior Portfolio Manager
Worked in a close-knit startup team from the company's launch to raising its third investment. Helped onboard and deliver service to the first 50 clients.
RIGHT
This resume example communicates determination, hard work, and resourcefulness. The fact that the applicant has been working in a small startup team highlights that he/she has successfully gone through a lot of communication and organizational challenges.
Example 3: Show your communication skills in your achievements sections
Job situation - PR Specialist applies for the position of Head of Communication
Developed a full partnerships strategy
Developed relations with 10 media outlets, and closed partnerships with 20 organizations and associations, half of which were international.
Selected as a company representative at an important industry event
Represented the company in front of other industry leaders and potential employees at a regional marketing event.
RIGHT
Make sure you build yourself an image of a professional communicator. Not only one that communicates effectively in the office but one that is confident to speak under the spotlight and in front of big crowds.
Example 4: Demonstrate the skill through other sections of your resume
Effective communication is something that one learns through experiences. So, include in your resume examples of hobbies and group activities. Topple that with organizations that you have been part of as well as volunteering initiatives.
If you are the kind of a public speaking person, mention some of the occasions that you have presented in front of an audience.
Last, but not least, you can include any relevant courses and certifications that you have completed. For example, a soft skills training course or a negotiations class.
Communication skills: key takeaways for your resume
It's all about the soft skills: show that you are empathetic, understanding, and open-minded, build an impression of a person that is pleasant to talk to. Don't forget to stress how important feedback is to you and that you proactively seek it.

Balance out between confidence and compromise: effective communication requires that parties compromise, so you should demonstrate your readiness to step back if needed. On the other side, show that you are also confident in yourself and pursue your goals.
About this report:
Data reflects analysis made on over 1M resume profiles and examples over the last 2 years from Enhancv.com.
While those skills are most commonly met on resumes, you should only use them as inspiration and customize your resume for the given job.
Looking to build your own resume?
Enhancv is a simple tool for building eye-catching resumes that stand out and get results.
Variety of custom sections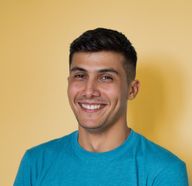 Volen Vulkov
Volen Vulkov is a resume expert and the co-founder of Enhancv. He applies his deep knowledge and experience to write about a career change, development, and how to stand out in the job application process.
Continue Reading
Check more recommended readings to get the job of your dreams.