The Most In-demand Finance Skills for Your Resume in 2023: Guide with Examples
Here are the top ways to show your Finance skills on your resume. Find out relevant Finance keywords and phrases and build your resume today.
Is your resume ATS-friendly?
Drop your resume here or upload a file to find out if the skills in your resume are readable by an ATS.
Money makes the world go round. Right?
But behind every pile of money, there is at least one person with strong finance skills who makes sure everything goes smoothly.
Oh, you're that person? Okay, but do you know how to prove this to hiring managers?
Not sure?
That's what we're here for. Today, we'll look at the top finance skills for your resume in 2022. Read on!
In this article, you'll learn:
What the most in-demand finance skills for your resume are
Where recruiters expect you to list your finance skills
Whether you need to tailor your resume to the job position
How to increase your chances of landing an interview
Top finance skills for your resume
Everyone who's ever gone shopping has at least basic finance skills, such as handling petty cash and sorting receipts by date.
But are these worth listing on your resume? No.
The reason for this? They're so basic, every applicant is expected to have them.
So if we stay away from the basic ones, which finance skills are suitable for your resume? Let's see…
Top finance skills for 2022
Microsoft Office
SAP
Excel
SQL
Sharepoint
Financial Analysis
Peoplesoft
Accounting
Python
Powerpoint
Workday
Hyperion Planning & Smartview
Tableau
Apptio
MS Word
Leadership
Financial Reporting
Oracle
Microsoft Excel
Communication
Project Management
Problem Solving
Business Development
Time Management
Quickbooks
Teamwork
Bloomberg
Most popular finance hard skills for your resume in 2022
Accounting skills
Keeping and interpreting financial records is crucial for every organization, regardless of its size.
And although most (if not all) companies have personal accountants, hiring more people with strong accounting skills has become increasingly important in recent years.
Let's go through some basic and advanced accounting skills for your resume.
Check out the ultimate accounting resume guide for 2022
Billing and invoicing
Sending bills and invoices is essential for receiving payments. And being familiar with different types of invoice software requires attention to detail and a focused mind.
Here's one way to add your invoicing skills to your resume's experience section:
Was responsible for drafting and sending up to 70 bills and invoices per day
Looking for other ways to emphasize your billing skills on your resume? Check out our billing skills guide!
Expense Tracking
While billing and invoicing are important for ensuring smooth cash inflow, expense tracking is a crucial finance skill for optimizing and minimizing costs.
If you're looking for ways to stand out (which we know you are), mention how you've helped level up your previous employer's expense tracking game. Do that in the experience section:
Came up with a color-coding system that makes expense tracking fun and easy. This resulted in a 50% decrease in untracked employee expenses.
You're great at budget management but are not sure how to prove this to recruiters? Read our Budget Management guide!
Vendor management
Regardless of the fact that vendor management is not a financial skill per se, it has some financial aspects to it.
For instance, both comparing different vendor prices and offers and calculating delivery costs require at least some financial skills.
Here's one way to highlight your experience with managing vendors on your resume:
Managed the company's suppliers network to guarantee fair prices and timely delivery of all office materials
Cash flow analysis
Having a company that's financially stable is what every employer hopes for. And yet, analyzing the company's cash flow is sometimes considered 'too much work' or 'unnecessary'.
That's why hiring managers want to have as many people experienced in cash flow analysis on the team as possible, especially when it comes to larger companies.
If you're really good at cash flow analysis, mention it in your resume header:
Financial Analyst / Cash Flow Master
Budgeting and forecasting
Budgeting, also known as financial planning, is maybe the ultimate most important finance skill for your resume. It helps you guarantee that there will always be enough money to cover costs.
Forecasting, on the other hand, uses past data (incl. budgets) to estimate future financial trends for the company.
The two of them go hand in hand and are valued by recruiters and employers alike because they help determine a specific financial roadmap for the company.
If you're experienced in budgeting and forecasting, mention that in your resume's summary. Here's an example from a real Enhancv user:
A diligent financial analyst with over 10 years of experience in the tech industry. Proficient in budgeting and forecasting. Able to increase forecast accuracy by 70% in just a quarter.
Tax planning
Financial planning is almost always linked to tax planning. The latter ensures that all financial elements of an organization work together in a way that lowers taxes without breaking the law.
In addition, tax planning makes all financial processes run smoothly and efficiently. It minimizes legal issues and, ultimately, unexpected costs.
You can highlight your strong tax planning skills in your resume's experience section. Here's one example:
Supported senior financial planners with tax planning duties such as monitoring changes in tax legislation on a weekly basis
Computer financial skills
Programming skills
Due to the fact that programming skills are not that popular for positions in finance, having them on your resume will definitely skyrocket your chances of getting noticed and landing an interview.
Analyzing large datasets using Python or understanding how the financial tools you use daily work by being familiar with SQL will put you in front of other applicants in a matter of seconds. But only if you know how to highlight these skills properly.
To be honest, you can put your programming knowledge in just about any section of your resume. It depends on your preference and level of expertise.
Here's an example of listing SQL in your certificates section:
SQL in Finance, CPD, 2021
Read this: How to list certifications on a resume
quickbooks
QuickBooks is one of the most popular types of software for all kinds of financial operations. It's used by both small and large companies, national or multinational corporations, and even one-person startups.
It offers different tools and functions, allowing users to perform operations in a relatively hassle-free way.
Here's one example of adding QuickBooks to your resume's accomplishments section:
Awarded 'Junior Financial Hero of 2016' for suggesting a new way of monitoring expenditures by scanning all receipts and uploading them to QuickBooks
Wondering if you should list your accomplishments on your resume? Yes, because they'll help get you hired. Learn how.
Business intelligence tools
Business intelligence software such as QlikView, Power Bi, and Tableau can help financial analysts collect, process, and analyze data quickly.
Using such tools minimizes errors and supports the decision-making process of both financial and business analysts.
Mention your knowledge of business intelligence tools in the experience section of your resume. Here's how:
Used Power BI to analyze large datasets linked to the acquisition of a $1 billion company
Ms Office
After looking at programming and business intelligence tools, Microsoft Office sounds like child's play.
However, it's still among the top finance skills recruiters want to see on your resume, so make sure to give MS Office the attention it deserves.
There are several ways to do this, the most straightforward of them being listing Microsoft Office in the skills section.
But! That's what everyone else does. So we advise you to get into a bit more detail about how Microsoft Office has helped you in the past in your resume's experience section as well:
Used MS Excel to create annual team-budget templates which decreased budget-related delays by over 60%.
Check out our extensive Microsoft Office skills list!
SAP ERP
Applicants skilled in or at least aware of enterprise resource planning software like SAP ERP are highly valued by recruiters for two reasons.
Firstly, they're rare and secondly, they're able to navigate in the complex world of financial accounting, controlling, planning, and management by using a single software.
Ultimately, being skilled in SAP ERP shows that you're good at handling both simple and complex problems.
But how do you prove that on your resume?
Well, the best way to point the recruiter to a specific skill is to add it to your resume's header. Here's one example:
Chief Financial Officer a.k.a. SAP Lover
Want to get noticed? Increase your chances by perfecting your resume header.
Presentation tools
Giving presentations and explaining data is what almost every person working in the finance industry has done numerous times.
That's why being familiar with at least one presentation tool will work in your favor. You can go for MS PowerPoint, Keynote, or even Canva – just make sure to highlight your skills properly.
In addition to adding the specific tool you're proficient in using, you can also mention your strong presentation-making skills in your resume's experience section.
Was responsible for giving company-wide annual presentations on budgeting, planning, and optimizing costs.
Top soft skills for finance industry positions
Most people think that working in the finance industry is all about hard data, numbers, and calculations.
But you know quite too well that's not true. In fact, soft finance skills are considered more important than hard skills in some cases.
So what are the best soft finance skills for your resume? Let's see…
Problem-solving
Recruiters love meeting problem-solvers for two reasons: they require little to no guidance and are extremely reliable.
But you can't just put 'problem-solving' in your skill section, right? No, you can't.
Instead, point out some specific problems you've handled.
For example, you can talk about the time when you had to manage a team-wide personal conflict or handle an unexpected budget cut. It's up to you!
Looking for other ways to demonstrate problem-solving skills on your resume? Check out this article!
accountability
Reliable people are every hiring manager's dream.
In fact, research shows that high levels of accountability are directly linked to high levels of productivity and work efficiency.
And thus, pointing recruiters to the fact that you're someone they can count on will increase your chances of getting to the next phase of the application process.
Mention some unexpected situations that you've helped handle, or maybe some complex projects you had to finish by yourself. It's up to you!
Read this: How to emphasize reliability skills on your resume
Interpersonal skills
Knowing how to express your concerns, manage conflict, or give feedback is essential regardless of whether you're working in a corporation or the NGO sector.
And again, instead of just listing the plain 'interpersonal skills' in your skills section, mention how your ability to communicate with others has benefited your previous employers.
If you're looking for other tips and tricks on highlighting interpersonal skills on your resume, check out this guide!
teamwork
The finance industry is tough. That's why most people employed in it work in teams.
Therefore, proving you're a real team player is a must for moving on to the next step of the recruitment process.
Share more about how your ability to share responsibilities with others has helped reach your work goals quickly and more efficiently. The experience section is a great place to do that!
Check this out: How to show strong collaboration skills on your resume
Analytical thinking
Being able to examine information and draw conclusions based on your knowledge and experience shows a high level of analytical thinking.
What's more, it points recruiters to the idea that you won't require much training and can handle complex situations all by yourself.
Check out our Analytical Thinking Skills guide for tips and examples on how to highlight analytical thinking on your resume!
Work ethic
Being respectful of others, while keeping the quality of your own work high is the essence of strong work ethic.
Recruiters love seeing applicants with work ethic skills for three reasons – they're able to do their job well, meet organizational goals, and even demonstrate leadership qualities when needed.
In order to highlight your work ethic skills, you can provide examples of times when you had to overcome challenges and go the extra mile in order to excel at a project.
Click here to see some examples of real Enhancv users who have demonstrated their strong work ethic perfectly!
How to list finance skills on resume
Make sure the skills you list are relevant to the position
Rather than listing all finance skills you have, focus on the ones that are relevant to the position you're applying for.
And if you're not completely sure which ones of your finance skills match this description, look for hints in the job advert, or even in past and current employees' LinkedIn profiles.
Relevant skills will complement your experience and illustrate the full spectrum of situations you're able to handle. Irrelevant skills, on the other hand, may make recruiters think you're not a good fit for the position.
Provide concrete examples with numbers
Looking for ways to point the hiring manager to the quantitative results that have followed from using your finance skills?
Here's an easy way to do that: add numbers! They can be in the form of percentage rates, number of people, or even hours spent on a project. Be creative and trust your gut.
Be specific
Not being clear enough when it comes to your finance expertise and experience might ruin your chances of landing an interview.
In fact, recruiters often share that candidates who provide detailed information have much higher chances of moving to the next step of the recruitment process.
So make sure to explain how your finance skills have helped you be a highly effective employee and smash all your work goals in the most specific way possible.
Where to include finance skills on your resume
In the header section of your resume
The header section is the best place to emphasize your top finance skill.
It's the first thing recruiters see after your name and contact details, so make sure to come up with something worth remembering!
Here's an example from a real Enhancv resume:
Financial Analyst / Power BI Magician
RIGHT
Communicating your finance skills in the summary section
Your resume's summary is a great way to walk recruiters through your career journey. Listing your most valuable finance skills here will without a doubt give you bonus points.
Here's an example:
A young yet experienced Financial Controller who has worked in the engineering industry. Proficient in forecasting and budgeting. Enjoys employing project management tools and strategies to optimize key accounting processes.
RIGHT
Showcasing your finance resume skills in your experience bullet points
Sharing the highlights of your work in a given company is an easy yet straight-forward way to showcase your finance skills.
Mention examples of situations that your finance skills have helped you handle well. Here's one way to do it:
Pricing and Forecasting Analyst
•

Determined competitive pricing strategies for a $720 million portfolio

•

Led monthly strategic meetings with team members

•

Delivered weekly demand forecasts keeping in mind 8 various factors

•

Achieved 40% increase in accuracy QoQ
RIGHT
How to match your skills to the job position
Matching your skills to the job position is something our experts will always advise you to do. It shows recruiters that you're a motivated candidate willing to go above and beyond.
But in order to do that, you need to remember one thing – don't list all your finance skills on your resume!
Rather, tailor your application to the specific job you're applying for.
Mention the qualities that you believe will help you succeed. Highlight the skills this specific recruiter values.
Check company websites, employees' social media profiles, and customer reviews. Do your research! And trust us – this additional effort will surely pay off.
Pro tip: Make sure to add most, if not all, skills listed in the job advert to your resume. This will help you pass applicant tracking systems (ATS) that screen candidates' documents for certain keywords.
Related resume examples with finance resume skills
You have all finance skills required for getting that dream job. You know what the best places to highlight them are.
And yet, for some reason, you just can't start drafting your resume. Something's missing.
We've got you covered! Check out some breathtaking resume examples that have helped Enhancv users secure jobs at top companies:
Key takeaways
There are various types of finance skills. Choose only those relevant to you and the position you're applying for.
The skill section is the most obvious place to add skills. And yet, listing the right skills there is important and will help you pass ATS checks.
If you want to highlight a specific finance skill, add it to your resume's header
Be specific when it comes to your experience. Otherwise, you risk sounding vague and lowering your chances of landing an interview.
About this report:
Data reflects analysis made on over 1M resume profiles and examples over the last 2 years from Enhancv.com.
While those skills are most commonly met on resumes, you should only use them as inspiration and customize your resume for the given job.
Looking to build your own resume?
Enhancv is a simple tool for building eye-catching resumes that stand out and get results.
Variety of custom sections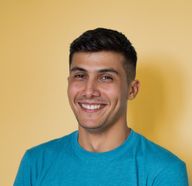 Volen Vulkov
Volen Vulkov is a resume expert and the co-founder of Enhancv. He applies his deep knowledge and experience to write about a career change, development, and how to stand out in the job application process.
Continue Reading
Check more recommended readings to get the job of your dreams.