Strong Mentoring Skills: Example Usage on Resume, Skill Set and Top Keywords in 2023
Here are the top ways to show your mentoring skills on your resume. Find out relevant mentoring keywords and phrases and build your resume today.
Is your resume ATS-friendly?
Drop your resume here or upload a file to find out if the skills in your resume are readable by an ATS.
What are mentoring and training skills?
In a work environment, the mentor helps the mentee to establish a successful career. He or she achieves this by using different tools such as provision of information, advice, and assistance.
The real mentor can shape their own experiences into vital information bits that will fuel the mentee's drive to reach full capacity. We could argue that the mentoring process is one of discovery, where the mentor supports the mentee in the learning and development process.
To be a mentor you need to possess deep knowledge about the subject you will help the mentee with. A very important mentoring skill is the willingness to share your own experiences and the enthusiasm you pass on.
A mentor is a good listener, but also does follow up on a regular basis and gives constructive feedback. He or she is also able to create a comfortable environment that will nurture growth and a climate for an open discussion.
One really important mentoring skill is the ability to show a respectful attitude towards the trainee. Another irreplaceable skill of the mentor is his or her ability to identify the false and self-imposed limits of the mentee. The mentor understands that this is a long process and is eager to invest in the future.
The mentoring can be individual or group one. It could also be in person or via distant methods such as online or written communication.
Why are mentoring and training skills important on your resume?
In most cases, a mentor is not an established position within the organization. There is usually no concrete incentive for the mentor. A mentor could be a co-worker or your direct manager.
The reason why employers value mentorship skills is that they help the employees reach their full potential, resulting in better performance. This means fewer problems and more profits. Less employee turnover and more job satisfaction.
Mentoring could be described as training on a higher level. The mentor is much more involved, there are more aspects of the process, and he or she is interested in the fate of the mentee. Mentoring skills are a clear sign of a good manager. This is why the HR officer will notice any information on your resume that establishes you as a good mentor.
What traits, skills, and abilities help you demonstrate strong mentoring and training skills on your resume?
Be an expert: relevant expertise or knowledge backed by your own experience is a must if you want to be a good mentor. No matter how good you are with people, if you do not know what you are talking about, you could cause harm.
Be open and enthusiastic: if you withhold some bits of information or anything at all, you will confuse the trainee and the results will be average. It is also very important to be enthusiastic and to pass it on.
Be a good listener, give feedback and follow up: to help the mentee reach full capacity you need to find self-imposed roadblocks and crippling beliefs, and you do this by listening. During the process, make sure to give feedback to keep the trainee on track and follow up with him or her on a regular basis.
Be a good host: a good mentor is able to create a comfortable physical and psychological environment for his mentee. The environment is very important for the learning process. It is proven that a good or bad environment makes a huge difference. A warm and comfortable environment nurtures the mentor-mentee connection and encourages the mentee to open for change.
Be respectful: show a respectful attitude because if you look down on the mentee or show a patronizing behavior, the mentee instinctively becomes more careful and starts to filter what he or she shares with you. This leads to flaws in the process. You may lose her or his trust.
Analytical thinking: During the exchange of information, you need to be aware and identify any self-imposed roadblocks and limitations that prevent the mentee to reach her or his full potential.
Be a long-term investor: mentoring is like long-term investing, you need patience to see results. Every day, you need to make efforts in order to see results in the future. Have patience. Of course, in some cases, the mentoring process could be geared toward a short-term goal, but the mentoring relationship needs to be established long before that, and it takes time.
How to demonstrate strong mentoring and training skills on your resume
Think of using specific keywords such as "mentored", "counseled", "supported", "guided", "encouraged", "helped". Note what language is used in the job posting and try to adopt any keywords related to mentoring
In specific cases, you may mention the successes of your mentees if you are able to maintain their privacy
List any courses that help you be a good mentor
Include any mentoring courses or programs that you established within the organization or in general
List any data that help you prove your mentoring skills such as lower employee turnover, higher satisfaction, lower number of job-related accidents, higher level of internal promotions, etc. Try to use comparisons "before" and "now" and give specific percentages.
Have in mind that not everyone in your organization will be open to mentoring, and even the organization itself could for some reason be skeptical of mentoring methods. Research the position before applying and see if they are really interested in mentoring. Successful mentoring is not only dependent on the mentor but also on the capacity of the mentee.
Below you will find relevant examples that will help you start:
Example 1: Show your mentoring skills in your experience bullet points
Worked with community partners to provide a strength-based mentoring program for Ethno-Racial youth aged 9-13

On track to deliver at least A$25m in business benefits in FY20 through advanced analytics initiatives

Led delivery of A$1.2m in benefits from Predictive Maintenance

Led various RFT process including a successful NZ$1m award

Led teams that migrated, consolidated and standardized collaboration platforms, saving the organization US$7m

Hired, led a team of 85 marketing, 200+ sales staff

Responsible for NPD (TED 5 Seeds Cider, XXXX Summer Bright Lager)
RIGHT
Example 2: Demonstrate mentoring skills in your resume summary
Mission-oriented Chief of Staff with +10 years of in-house experience in the transportation and logistics sector. Track record of hiring over 82 new employees while increasing staff retention rate by 67%. Increased yearly profits by 24% by driving teams to identify business opportunities in new areas across the Midwest. Strong leadership, communication, and problem-solving skills. Seeking to leverage my extensive knowledge as chief of staff at Cogent Focus.
RIGHT
Facilitated the development of a full-featured SMB product in just 4 months.
Implemented 1-on-1 meeting rhythm within my team, reaching high employee happiness and the longest retention rate.
Moved to the USA and headed a project no current team leads wanted to work on, reaching 90% lead time predictability.
RIGHT
Top related skills to strong mentoring skills:
Leadership
Project Management
Communication
Management
Responsible
Managing
Sales
Operations
Problem-Solving
Jira
Mentoring skills: key takeaways for your resume
The mentoring skills will set you apart from the rest of the applicants because a mentor could establish a deeper relationship and personal connection with his co-workers and subordinates.
A manager with mentoring skills will not only manage the team but will also increase its overall expertise, making his subordinates even more valuable for the organization
Do not just mention on your resume that you have mentoring skills but go a bit deeper and give examples because these skills are relatively rare and will help set you apart from other candidates.
About this report:
Data reflects analysis made on over 1M resume profiles and examples over the last 2 years from Enhancv.com.
While those skills are most commonly met on resumes, you should only use them as inspiration and customize your resume for the given job.
Looking to build your own resume?
Enhancv is a simple tool for building eye-catching resumes that stand out and get results.
Variety of custom sections
TRY FREE FOR 7 DAYS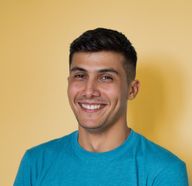 Volen Vulkov
Volen Vulkov is a resume expert and the co-founder of Enhancv. He applies his deep knowledge and experience to write about a career change, development, and how to stand out in the job application process.
Continue Reading
Check more recommended readings to get the job of your dreams.