Waiting for your next interview, you spot several other applicants applying for the position.
That's when you realize you're not the only person applying for this position.
Your interviewer will try to narrow down the pool by asking one simple question: "What makes you unique?"
This simple question is weighted with a lot of meaning, but don't worry, there is really no wrong answer. Try to speak with confidence, share a little about yourself, and keep it brief, and you'll succeed in answering this question.
In this article, we will look at:
Why do interviewers ask, "What makes you unique?"
How you can show the unique skills that you bring to the table.
Five examples that you can use to create your own answer.
If you're interested in acing the interview, Enhancv has a superior career counseling service. Not only will they help you with preparing for the interview, but you also have an advocate who will speak into your life and career to help you get the best job with the best compensation.
Why do interviewers ask the "What makes you unique?" interview question
This question is truly a head scratcher, as there are many things that make you unique to the other candidates that are applying for the position.
As much as you would like to share about some of the quirky skills you have—your cat communication skills, the ability to cook the perfect grilled cheese sandwich, the skill to pick a show on your favorite streaming service in five minutes flat—that's not exactly what the interviewer is looking for.
This question helps define who you are and how you would be the best candidate for the position. It also allows the interviewer to make you think quickly on your feet, as the answer can be more off-the-cuff and honest.
Also, hiring managers may have two identical candidates with the same education, experience, and work portfolio.
What do you bring to the table?
It might be helpful to think in terms of the things you bring to the table.
The majority of candidates to apply for positions have similar backgrounds, education, and work experience which qualify them for the position. And they may have gotten to know you a little more through the interview, learning some soft skills, people skills that you bring to the table, as well as some of the technical skills that you have for the position.
When answering the question "what makes you unique?" You have an opportunity to share about skills that you have that may not be easily gleaned from reading your resume.
These can be skills that you've gained through volunteer experience or other outside work experience. Some of the best answers involve the things that show a bit of your character. For example, if you have volunteer experience where you've learned skills that overlap with some skills you'll need for this position, this would be a great time to share about that.
Helpful tips to come up with an answer
Check out some helpful tips listed below which can help you tailor your answer to each specific interview:
Check through the job description and mention one skill listed on it that you excel at.
Shed some light on past accomplishments or goals that you've completed in your previous work experience.
Make a list of your biggest strengths, and narrow down your choices to one that highlights your unique skill-set.
Try to avoid the generic answers, and instead choose to show a little about your character and personality. For example, instead of saying, "I am dependable," mention how your previous manager trusted you with a major account.
Try to avoid exaggerating about certain experiences, skills, or accomplishments, and avoid bragging. If possible, try to be modest, and share something that your previous manager or coworker said about you.
Use the STAR method to answer questions by pointing to specific situations where you've excelled in your career.
5 example answers for the question "what makes you unique?"
You'll find it much easier to answer this question if you prepare a few talking points to show why you are the best candidate for the role. Use the examples provided below to create your own answer and tailor it to the specific position:
Example Answer 1: Communication
I am a proficient communicator, both verbal and written, and this skill has allowed me to lead large teams, effectively communicate the expectations, and confidently present projects to my superiors.
Without communication, things get lost, timelines get pushed, and major components can be mixed up.
I've also found that my communication skills allow me to build rapport with my team, as I am an empathetic, active listener, ready to share and chat about life with the people I am working with. This holistic approach to team management makes me a unique candidate to handle projects, delegate, and lead teams.
I bring a unique level of experience leading teams on several projects.
For example, in my last position, I excelled as a team leader by delegating tasks while also trusting my team members.
Not only do I extend trust to other team members, I pride myself on my ability to lend a hand to coworkers when they need it. I love working within a team environment and leading teams because I thrive on collaboration.
Example Answer 3: Empathy
One of the things I really pride myself on is my ability to empathize with clients and team members. I establish lasting relationships with clients by asking great questions.
Sometimes, one question can show that you care about the other person, and build rapport with them. I have found that relating to other people in a human way can do a lot more within the sales position than getting right to selling the product. This has allowed me to exceed my quota and reach sales goals that may be one of the best in the sales team.
What sets me apart from the other candidates applying for this position is my proficiency with picture editing software. I was looking through the job description, and I noticed this role requires creating a unique monthly newsletter, as well as social media posts.
I have proficiency using Adobe products, like illustrator and Photoshop, this allows me to excel in creating unique, engaging posts and newsletters. In combination with my writing proficiency, I excel in creating professional marketing products.
Out of all the other candidates applying for this position, I bring a wide variety of experience working with youth and children. Besides practical experience gained through a co-op teaching placement while in college, I've also worked for several youth centers and summer camps. In my experience working at a summer camp, I found I had an ability to relate well with younger people, and had a lot of fun building relationships with young men and women.
The skills that I gained working with youth at the summer camp taught me that one of the most important things you can do is see yourself as a mentor to students.
Main takeaways:
Keep the answer brief, speak with confidence, and tailor your answer to the job description.
Try to tailor your answer to the skills listed in the job description.
Avoid exaggerating or bragging.
Do you feel pretty confident about your next interview, but could use someone to help you get that extra leg-up? Enhancv has a wonderful career counseling service where you'll receive personalized career advice to get your dream job.
Make your move!
Your resume is an extension of yourself.
Make one that's truly you.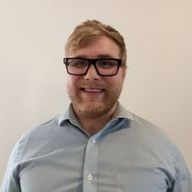 Dave Van Kooten
Is a human resource expert that helps passionate jobseekers to put their best foot forward to prepare for an interview. He believes that success can be achieved through going out of your comfort zone.