Teamwork is an important part of almost every job there is. Unless you work for yourself and by yourself, you're part of a team!
Recruiters want to be sure from the outset that you'll fit on the team they've built, so they'll often ask, "are you a team player?" in your interview. Some other ways they might phrase this question include:
Do you work better by yourself or as part of a team?
How would your coworkers/manager describe working with you?
Do you enjoy working as part of a team?
What kind of work environment do you prefer?
Thinking about how to answer this common job interview question is a great way to prepare for your upcoming interview. Regardless of how they ask the question, you need to show the recruiter you are a team player.
In this article, we:
Explain why recruiters ask, "are you a team player"?
Show you the best approach to answering this question.
Include 5 examples of how to answer, "are you a team player?"
Whether you're beginning your career or years along and looking for a change, preparing for a job interview can be a critical step in reaching your next career goal. Use our career counselling service to prepare for your next interview or any other career steps you're thinking about.
We've helped thousands of people succeed in their job search, prep for interviews, negotiate the details of their contracts, and otherwise hit their career targets. Get in touch with us to start navigating your career path with ease.
Why do recruiters ask, "are you a team player?"
Recruiters have a few tried and true questions you can expect to be asked at one point or another in a job interview. While some of them are tricky as hell, this one is not.
The reason recruiters ask this question is straightforward. They're gauging whether you have the interpersonal skills to communicate, collaborate, and generally work well with other employees.
Although the level of interaction and collaboration differs for each job and company, the recruiter wants to know how you'll fit in their company's culture and role. You can prep a strong answer for any situation with a little advance research.
Best approach to answer "are you a team player?"
Before you go into your next interview, you should make a plan for how you intend to answer some of the common questions interviewers tend to ask. Use the following tips to help plan your answer to "are you a team player?" so that you're comfortable in the interview.
Research the company and the role
Because each employer and every role is a bit different, your first step is to research the company and position. You want to learn about the company culture and some of the day-to-day expectations for your job.
You can learn about the company culture by checking out the 'about us' page on their website or from any stories and bios they've included on their site. Read between the lines to get an idea of whether it's more conventional and conservative, or modern and laid back.
You can easily find out about the role by reviewing the job description posted and doing a quick internet search about the position. Look for info on typical expectations: whether there's a lot of standing, operating a machine, deskwork, group work, or other duties to expect.
You can also use this as an opportunity to connect with your network. Reach out to people in person or through social media to see if anyone knows what it's like to work at that company or in that type of job.
The info you collect will give you a solid idea of what teamwork means at that company and for that role. With that knowledge in hand, you can craft a tailored answer that showcases your best qualities for the job.
Look back on your past
Based on the culture and duties you identified in your research, think back on your personal, school, and especially work history to find experiences that overlap. More recent experience will make for better examples, so work backwards from your most recent job or extracurricular activity.
Pick times when you worked as part of a team that has some similarity to what your research shows you should expect. The important thing is to be able to describe how your experience shows you're a good fit in general for the role they'll expect you to be doing.
There's no need to find specific matches; general similarities are perfect. If it's a busy place with a big team and you've played soccer, there's your match! If there will be a lot of time on your own at one of several workstations in a shop and you were a prep cook at another job, order up!
To impress the recruiter, you should also consider describing your experience through a STAR story. This is a simple method of explaining a Situation, Task, Action, and Result that gives you control to highlight the qualities you want to show off.
Own the story
Use your answer to go beyond just saying, "yes, I'm a good team player…" and trailing off into the distance. Describe additional strengths that demonstrate just how desirable a candidate you are.
This is another great reason to apply the STAR method. Use the story you tell to illustrate how you have any of these other soft skills associated with being a strong team player:
Communication… the foundation of effective teamwork
Time management
Problem-solving
Listening
Critical thinking
Collaboration
Leadership
Tie it up with a bow
Remember, the recruiter is trying to see whether you're a good fit on their team. Just because you've taken the time to make the connection between the story you decided on and the role you're applying to doesn't mean they'll see it instantly.
Directly relate your story to an important aspect of the job you're applying to. Whether it's to one of the duties in the job description, the role in general, or the company culture, tie the story back clearly so the recruiter understands your connection.
Be honest
A great thing about researching the role and thinking about your work history is learning whether you'll like the job. Consider your personality type and preferred work setting, and if you discover something you know you won't be able to handle, it may be time to look for better options.
Being honest with yourself means you'll also be honest to the recruiter. When they ask whether you're a team player or what kind of work environment works best for you, you'll be ready with a well-considered, honest answer about what your strengths are on a team.
Stay loose
Because a recruiter can ask this question differently, it's best to jot down some bullet points about the story rather than script a complete answer. You're far better off remembering 4-5 key points that will satisfy any question they ask instead of tripping yourself up trying to adapt a script you wrote out.
Besides, this will keep the interaction natural and authentic, and you'll avoid sounding like an AI chatbot wrote your answer. Recruiters often consider more than just your words. Keep the conversation engaging and friendly to score huge bonus points.
This question is just one of many questions we get over and over about job interviews. If you want to learn more, we've put together the best of our expert advice on the most common we get to help you ace your interview.
Example answers to "are you a team player?"
Get an idea of what a recruiter wants to hear when they ask, "are you a team player?" then lay the foundation for your perfect answer.
Example 1
This is a great response for a social butterfly who's always keen to help their team.
"Oh yes, I'm definitely a team player. I thrive when I can collaborate with others. My last position involved developing and implementing procedures to streamline the scheduling across all the assistants in the office. I worked with everyone to collect and plan the best schedule. In the end, the team was much more efficient and productive due to my work on that project. Organization and communication are some of my strengths."
Example 2
This type of answer would work in most situations. It would be great for people who don't want to promise the moon but can also interact with their team.
"I've done both and find I'm strong in each case. In my last job, I worked independently for much of the day. The team periodically got together to discuss and plan our next order of operations. I got my work done alone and gave feedback that always helped move our projects forward in the team meetings. Being able to stay on task and communicating well are two of my strengths."
Example 3
Here's a great option if you're going for a supervisory role or moving to a more senior position in an office or creative workplace.
"Yes, for sure. My experience in my current role shows I have a lot to contribute when I'm working in a team. We often have to set up new assignments as fresh client projects begin, and you never know what will come up. I can always see the big picture and end up in a leadership role on my teams since I communicate well with everyone to keep on task - without stepping on toes! I'm comfortable in both leadership and taking orders since I have strong communication and organization skills and am outgoing and friendly."
Example 4
Consider this example if you're moving up from a mid-level seniority position and your work is hands-on.
"I've found that the best cooks are the ones who can work as a team. The chef at my last job taught me valuable listening and leadership skills, allowing me to excel on the line. Whether it's prep or service time, I'm always listening to what the chef's plans for us. Throughout the day, I keep track of the kitchen's progress and keep an eye on the junior members of our brigade. My interest in ensuring the team and everyone around me is doing well makes me a strong team player."
Example 5
This example is great for your first job. It relies on extracurricular activities and relates them to work.
"I've been a team player my whole life. I've played team sports since I was a kid, hockey and football. It taught me that when a group shares a vision or goal, they can accomplish much more than anyone could individually. Even though this is my first job, I know from experience that I can take instructions from my coach and captain and deliver what's needed. My ability to listen and ensure I get my part done are great qualities on a team."
Takeaways
When a recruiter asks, "are you a team player?", the answer is always yes - with an explanation of how.
Be honest about the type of team player you are, and use those strengths.
Research the company and job you're interviewing for to understand their expectations.
Draw on past work or personal experiences to build a story that explains how you're an asset to their team.
Use a STAR story to add more context and demonstrate other valuable characteristics.

Teamwork is so important in the workplace nowadays. It's vital you demonstrate that you can play well with others. If you would like more help getting prepared with this and other interview questions, contact us about setting up a mock interview.
We've helped 1000+ people like you find success in the hiring process through our career counselling service. Whether you need help in the job search stage, prepping for interviews, or negotiating compensation, we've got experts ready to help you strategize your next move.
Make your move!
Your resume is an extension of yourself.
Make one that's truly you.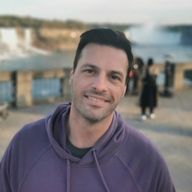 Kevin Roy
After a successful career in the corporate and non-profit worlds hunting for and hiring great candidates for my and others' teams, I spend my time writing on the subjects I love and know most about.