Essential Critical Thinking Skills: Demonstrate Critical Thinking in Your Resume
Here are the top ways to show your Critical Thinking skills on your resume. Find out relevant Critical Thinking keywords and phrases and build your resume today.
Is your resume ATS-friendly?
Drop your resume here or upload a file to find out if the skills in your resume are readable by an ATS.
Essential Critical Thinking Skills in professional resumes. How to apply Critical Thinking in resume building in 2022. Show that you are a Critical Thinker and get the interview call.
How to demonstrate critical thinking skills on your resume
Describe a challenging situation at work that put your critical thinking and decision-making skills to the test
Mention a situation in which your answer to a problem was crucial for the success of a project
Show that you are capable of prioritizing your task when having a significant workload.
Provide evidence for a situation in which you have to conduct a whole project without any instructions
Remember that 80% of outcomes come from 20% of causes, which means that you have to pay close attention to describing the most essential and valuable facts about yourself as a professional. Thus, recruiters will be 100% sure that you know how to sort out data and explain it understandably.
Do not hesitate to use action verbs like ''analyze'', ''identify'' and ''solve'', which show that you have analytical skills. Focus on results rather than empty explanations. Now let's put everything said into practice.
Example 1: Demonstrate critical thinking skills in the experience section
Sales Analyst applying for the position of Sales Manager
Kapitus provides businesses with different financial options like providing small business with loans.
Designed a social media strategy by myself that increased the company's share growth rate by 15%

Achieved a 200% increase in the lifetime value of every client by utilizing an innovative sales strategy

Created daily reports and contacted customers to determine customers' satisfaction

Completed a massive sales project 4 months before schedule, saving 35% of the estimated project cost

Collected, evaluated, and interpreted data from surveys every month and presented the results in front of the whole department

Resolved gaps between project development and budget costs, which led to better performance and increased brand awareness
RIGHT
The following candidate demonstrated undeniable experience in solving problems. They resolved gaps, created successful strategies and worked with big data.
The applicant proved to be self-directed by designing an entire strategy entirely by themselves. The candidate's critical thinking skills led to astonishing results that impacted the entire performance of the company.
Demonstrate that you are good at prioritizing by selecting the essential experience points in your resume. Use action verbs that indicate critical thinking, like "analyze" and "conclude."
Prove that you solved problems and made critical decisions by providing appropriate examples. Let the results speak for you as a professional. Thus, recruiters are more likely to select you among other candidates because critical thinkers are the most promising employees.
Example 2: Resume summary
Project Manager applying for the position of Chief Operating Officer
Result-orientated project manager with 12 years of experience in the healthcare industry. Led massive projects and implemented complex infrastructures for biomedical companies with a market capitalization of $200+ billion.
RIGHT
With solid experience, this applicant proves to be a reliable professional who makes important decisions in a vast and successful company. They know how to coordinate massive projects while leading large teams of professionals.
Use this section to mention the most valuable experience in your career that proves your critical thinking and leadership skills. Do not forget the 80/20 principle. It is a clear sign that you are capable of evaluating and prioritizing information.
Example 3: Key Achievements
Research Scientist applying for the position of Medical Writer
Part of a scientific revolution
Implemented the revolutionary CRISPR/Cas9 gene-editing technology successfully in patients with hereditary blindness. It delivered promising results and laid the foundation for using CRISPR/Cas9 as gene therapy.
Wrote over 300+ articles in the sphere of genetics, molecular diseases and biotechnology. The majority of them were published in reputable scientific newsletters.
Held numerous presentations on medical and scientific topics in world conferences. At the annual BIO conference, I presented in front of 10 000 people audience.
RIGHT
Participating in such revolutionary projects is a clear sign that the candidate is highly intelligent. Their diligent work in writing these articles and holding inspiring and valuable presentations prove their critical thinking.
In this section, you should prove you are a trustworthy individual. Your accomplishments will provide evidence that you are a go-getter who always reaches their goals.
Example 4: Courses & Talents
Intern applying for the role of Business Analyst
Business Analytics and Process Management
SAS Statistical Business Analytics
RIGHT
You could build an impression about yourself by the courses you took in the past. They show that you are a self-directed individual who knows how to set SMART goals in their learning and professional experience. Mention only those courses that directly relate to the position you apply for.
Computer Technician applying for the job of Infrastructure Analyst
I can develop IT solutions in a matter of minutes.
My hidden talent is easily explaining complex hardware problems.
My friends call me a computer guru because no single tech problem made me give up.
RIGHT
This candidate listed the most important skills for a computer technician. They emphasized both soft and hard skills that prove their professionalism.
Do not hesitate to add those critical thinking skills that you find appropriate for the section. Just remember to emphasize results and abilities rather than empty explanations. Action verbs and catchy phrases might help you create a good impression as an extraordinary person and professional.
Critical thinking skills: key takeaways for your resume
Show action: use action verbs that indicate critical thinking and experience.
Prioritize & Evaluate: you should provide the recruiter with the most valuable information about yourself. This action proves you to be a critical thinker.
Show problem solving: demonstrate your inner drive to overcome every issue and provide an answer to every problem.
Set SMART goals: show that you always set reasonable goals that enhance your motivation to work.
Demonstrate intelligence in decision-making: let your results speak for you. Provide evidence that you can work under stress and make essential and logical decisions that lead to success.
About this report:
Data reflects analysis made on over 1M resume profiles and examples over the last 2 years from Enhancv.com.
While those skills are most commonly met on resumes, you should only use them as inspiration and customize your resume for the given job.
Looking to build your own resume?
Enhancv is a simple tool for building eye-catching resumes that stand out and get results.
Variety of custom sections
TRY FREE FOR 7 DAYS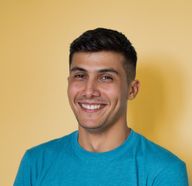 Volen Vulkov
Volen Vulkov is a resume expert and the co-founder of Enhancv. He applies his deep knowledge and experience to write about a career change, development, and how to stand out in the job application process.
Continue Reading
Check more recommended readings to get the job of your dreams.