Creating a resume can be daunting, especially for people new to competitive fields like education.
This doesn't mean that you can't start off on the right foot with a great resume that will prove you are the best choice for the job!
Here are some tips to make sure you show your employers that you are the top choice for your position before you even shake hands at the interview.
How to Structure a Teacher Resume
Upload & Check Your Resume
Drop your resume here or choose a file. PDF & DOCX only. Max 2MB file size.
Firstly, you want to make sure the structure and format of your resume is clean and easy to read.
This advice rings true in pretty much any field, but with education, it can particularly serve you well by highlighting your job experience and accomplishments in a neat way that can attract employers who want a strong bottom line more than anything.
You also want to make sure that you have a strong "Education" section on your resume since you are trying to show off your academic skills above all else.
Make sure to list your education beginning with your most recent degree.
If you've graduated within the past three years, place this section at the top of your resume for emphasis. Otherwise, place it directly after your professional work experience, since after a few years this will be the most relevant part of your background.
More than anything, make sure everything is easy to follow. Start off with your name and contact information, ease into an objective or personal statement, and then break every other section up neatly and concisely so that it is easy for your employer to read.
What Content Should Your Teacher Resume Have?
Once you have the general idea of the structure you are trying to aim for, it's time to focus on the most important part: the content.
Most resumes are broken up into sections like experience, education, skills and activities. Figure out where your strong suits are so that you can really dive into those parts of your resume and flesh out the most impressive aspects.
While you may know what a particular honor or position entails, your future employer may not. For instance, you may have been Editor-in-Chief at a prominent local publication in your area, but if you simply list the name of the publication and your title, your potential employer may not fully know what it is or what you did.
David Dodge, CEO of CodaKid, stresses the importance of fleshing out your specific accomplishments and responsibilities when applying for a job:
"There are plenty of open job positions, but there are also plenty of applicants competing for them. Your potential employer does not have the time to research your accomplishments for you, so you have to make sure they know all that you have achieved in clear, concise language that can really spell out for them how qualified you are."
Basically, you know which pieces of your resume are the most impressive. Add bullets to those points about what exactly the honor or position was and what you did to achieve it. Be sure to be specific wherever possible, as concrete numbers are more impactful than vague statements.
For a more detailed breakdown of the best teacher resumes, check out our full breakdown.
What You
Must
Do After Your Resume Is Created
Not having any misspellings or similar mistakes is vital for any resume, but more so for an elementary school teacher. Carefully spell-checking and proofreading your resume is vital.
A clean, grammatically flawless resume will avoid glaring distractions in the form of silly typos or structural errors that could be easily fixed with a quick read-through. Leaving these on you resume does not say good things about you as a teacher.
It's also helpful to have friends or relatives read through your resume before you print or send it out to make sure a fresh set of eyes have looked over everything. Even English majors sometimes miss their own typos or mistakes!
Once you are sure you have a clean, polished copy of your resume ready to distribute, make sure to print them on nice, sturdy paper to distribute to potential employers. It's always good to bring extra to interviews in case they need a few extra copies, and you always want them to be clean and high-quality.
You're Almost There
Ultimately, you have already completed the bulk of what you need to do in order to get the job. You've gone to school, gathered some personal and professional experience, and prepared yourself for your career.
All you have to do now is make sure that your resume reflects that by perfecting its structure, content and presentation. Make sure your employers see you in your best light, because that is what you have to offer them!
For more advice and tips on making sure your resumes or cover letters are up to par, be sure to check out the rest of our blog or follow us on Facebook for updates!
Make your move!
Your resume is an extension of yourself.
Make one that's truly you.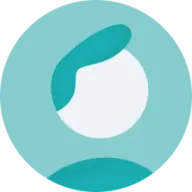 Katherine (Tori) Lutz
Katherine (Tori) Lutz is a recent graduate of Florida State University currently living in Brooklyn, New York. During her time at FSU, she became president of prominent poetry organization.