From personal experience, getting an email turning you down for a job you applied to can be hard to swallow. After investing time and effort in prepping for the interview, let alone getting your hopes up, it is tough to accept a rejection letter.
But, with the right mindset, you can turn a job rejection email into a learning moment. And if you know how to respond correctly, you could turn it into an opportunity for employment down the road.
A good job rejection email reply will help you build a larger professional network. It can also present you as the kind of courteous professional that a recruiter would consider again in the future.
In this article, we:
Explain why you should respond to a job rejection email.
Show you how to write a response that will lead to positive results.
Include 3 example responses to help you craft your own reply.
Navigating your career path is one of the most complicated and important things you'll ever have to do. If you have questions, use our career counseling service to prepare for any career steps you're thinking about.
We've helped thousands of people succeed in their job search, prep for interviews, negotiate the details of their contracts, and otherwise hit their career targets. Contact us to learn how to move forward and upward in your career.
Why you'd want to send a rejection email response
Upload & Check Your Resume
Drop your resume here or choose a file. PDF & DOCX only. Max 2MB file size.
Nobody bats a thousand, meaning even most superstars miss once in a while. When looking for a job, it's guaranteed that companies will sometimes go with another candidate.
That doesn't mean there's anything wrong with you, just that there was a better fit for that position. Use our tips to frame this experience as a learning opportunity to grow your professional and job search skills.
First, let's go over why you should respond to the rejection email:
Because you're a professional
A positive and thoughtful response to a job rejection email shows a recruiter that you appreciate the time and effort they spent interviewing you for the position. Your reply proves your professionalism and will place you in the recruiter's mind as a potential candidate for future opportunities.
To build a professional relationship
Think of your interview process as something like professional speed dating. Even though it's not a perfect match, you developed a professional relationship with the hiring manager during the interview, and it's a connection worth growing.
Your job rejection email response is the perfect opportunity to keep building on the relationship you just started. A super easy step is to ask about connecting on LinkedIn or another professional social media platform to stay connected in case of any future opportunities.
To widen your network
Ever hear the saying, "It's not what you know, it's who you know"? That's because networking plays a huge role in career success.
Hiring managers often have ties to other recruiters and managers across a local industry. If you stay connected with the interviewer, they might refer you to other companies or turn back to you when something comes up that better suits your skill set.
To encourage future opportunities
A job rejection email response expressing your interest in future positions increases your chance of being considered for other jobs that suit your strengths. And if the person they hired doesn't work out, which happens more often than you may think, your reply could make you the next person in line for the job.
For important feedback
You should always use the job rejection email response as an opportunity to ask for valuable feedback. Getting insight from an impartial professional in your industry can help you make useful changes to your resume, interviewing skills, or job search strategy, among other possibilities.
How to write a job rejection email response
These letters are almost as easy as a paint-by-number game. Follow these simple steps to craft the perfect job rejection email response for your situation.
Start With a Formal Greeting
Since you've met the recruiter and know their name, start by addressing your email with a classic salutation, like "Dear [Recruiters Name]" or "Hello [Recruiter's Name]". Avoid cliches like "To whom it may concern" since you've already passed the introductory stages.
Always start on a positive note, too. Add something like, "It is good to hear back from you". This will help you come across as a positive person the recruiter would feel comfortable reaching out to again
Thank the interviewer
Next, thanking your interviewer is a great way to highlight your soft skills. Keep this concise - one or two sentences - and cover each of the items below:
Thank the recruiter for updating you about their decision. Plenty of companies don't take the time to follow up, and they don't have to, so getting back to you is above and beyond.
Tell them you're grateful for their time and energy. The hiring process is long and hard on them, so tell them you appreciate their effort and consideration.
Be specific, so they remember your interaction. Include the date, whether it was an in-person, phone, or virtual interview, and include the job title.
Adding a note saying you valued the chance to learn more about their company makes the message more personal. If you learned anything specific, say so, or mention it if you met anyone other than them.
Express your disappointment
You definitely want to graciously express your disappointment that you weren't selected for the position. This shows your interest in the company and job, which is key for the recruiter to know if you want them to call you back when something else comes up.
Keep this section of your response short and upbeat, though. You want the tone of the email to stay positive and definitely not sad or like you're questioning the recruiter's judgment.
Stay on the hiring manager's radar
Include a sentence in your email that leaves no doubt that you're still interested in working for their company. They might assume you're moving on or even upset and turned off by the rejection.
Ensure they don't get that idea by clearly stating you're interested in being considered for future opportunities with them.This is a great time to grow your network; suggest connecting through a professional social media platform, like LinkedIn, to stay in touch.
Ask for feedback
The job rejection email response is the perfect time to ask for feedback. You know the hiring manager considered you, and you know there's something they feel you could improve that they were recently thinking about.
So ask them about issues with your resume or your interview to do better on your next one. Showing you are open to critical feedback demonstrates you're teachable and eager to improve – both great qualities in a future employee!
Email writing/sending tips
Double-check your rejection letter response for these items before you send it:
Use a professional and upbeat tone.
Show appreciation for receiving their update by saying thanks and using positive language.
Keep your response concise. Don't go overboard explaining how much you wanted the job or that you're still the perfect fit.
I can't stress this enough: edit and proofread your message for mistakes before sending it. Printing and reading it aloud are great tricks for catching errors you might have missed.
Job rejection email response letter examples
Now that we've given you the tools you need to create your own response, take a look at these to see how you can put them together.
Example # 1
Here's a great, all-around job rejection email reply that hits each of the suggestions we made above. Notice how it's not too formal and sounds like friendly acquaintances touching base. This can be adapted to almost any role you applied to with just a few minor changes.
Email Subject: Regarding the [Job Title] position
Dear Jody,
Thank you for taking the time to meet with me and for the update on your decision. It was a pleasure meeting you at your office last Friday for the Accounts Manager role interview. It was great to learn more about the operations at Phillman Books. While I'm disappointed to have missed this opportunity, thank you for getting back to me and letting me know about the decision.
After speaking with you and researching, I'm confident your company is one I'd want to work. If anything should come up in the future, please keep me in mind. I will reach out on LinkedIn to connect, so you always know where I am if you need to reach me.
I understand you're very busy, but if you have a moment to spare, any additional feedback you could offer about my application package or interview would be appreciated. Please do not feel obligated to answer this or to go into great detail if you do, but if there was something you noticed, I would love to improve where I can.
I hope everything works out with you and your new hire!
Thanks again,
Cássio Pinheiro
Example # 2
This email is unique because it makes a quick positive comment about how the company is doing in the industry; that's a nice personal touch. Also, you can see another option for asking for feedback that defuses any doubt on the recruiter's end about why you would be asking.
Email Subject: Re: [Original subject of the rejection email]
Dear Mrs. Jolayemi Ayisat,
Thank you for taking the time to send me an update. It was a pleasure speaking with you via Zoom on August 30. Of course, I wish there were a different outcome. Still, regardless, I appreciate you talking with me about the role, and I loved learning about the creative process at Ziller Design.
If anything changes or opens up in the future, I would love to be considered for any other roles I might be better suited for. I really admire the way Z-Design is shaking up the industry. I will send you a connection request on Linkedin so you can easily contact me if something arises.
If you have time, I would appreciate it if you sent any constructive feedback on my application or how I interviewed. This is in no way because I'm questioning your choice; rather, the opposite. I respect your opinion, and it would be invaluable to gain further insight from you.
Thanks again, Chandelle Rainsler
Example #3
Here is a basic template if things were a little more reserved in the interview process and you didn't get friendly vibes from the recruiter. It hits all the points you need, but in as few words as possible and without blurring professional lines.
Email Subject: Quick follow-up on the interview and hiring decision
Dear Mr. Jasper Zulaf,
Thank you for your response. I appreciate the opportunity to have interviewed for the role of HR Generalist on Monday, February 20. I am disappointed not to be moving forward. Still, it was a pleasure meeting you in person and taking a tour of your facility. Although I won't be joining your team, it was great learning about your work there.
I am always looking to improve. I would be grateful for any constructive criticism you can offer about my performance in the interview or my application package.
Thanks for your time. It would be a pleasure to interview for future positions at your company.
Best regards,
Lavina Armstrong
Takeaways
Sending a job rejection email response is a great way to open doors for future opportunities.
Keep your messages concise, and always stay positive!
Thank the hiring manager for their time and consideration.
Express specific interest in future roles with the company.
Use your reply as a chance to build your network; try connecting on a professional social media platform.
If you've struggled to close a job opportunity, use our career counseling service to prepare for the next one. We've helped 1000+ people like you succeed in the job search stage, prepping for interviews, or negotiating compensation, we've got experts ready to help you strategize your next move.
Make your move!
Your resume is an extension of yourself.
Make one that's truly you.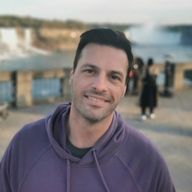 Kevin Roy
After a successful career in the corporate and non-profit worlds hunting for and hiring great candidates for my and others' teams, I spend my time writing on the subjects I love and know most about.