LinkedIn is a great way to showcase your work experience, skills and abilities, and to network with other professionals in your field. There are over 875 million people using LinkedIn right now, and this gives you the ability to get noticed.
The thing about LinkedIn is that many people stumble onto your page, and for that short amount of time, you can showcase your brand and who you are. This can mean all the difference when your profile shows up in searches, as you can differentiate yourself from other professionals in your field.
in this article, we will look at:
18 tips to make your LinkedIn profile stand out and get noticed
If you are interested in building your own personal brand and making yourself stand out from the crowd, speak to a career counselor from Enhancv. They can help you build confidence as you grow your network.
Is your resume good enough?
Drop your resume here or choose a file. PDF & DOCX only. Max 2MB file size.
8 Tips on How to Make Your LinkedIn Profile Standout
1. Pick the perfect profile picture for LinkedIn
By picking the perfect picture for LinkedIn, you could help to connect with people who visit your site. It is your first impression that you make with people who visit your profile page, so do your best to find an appropriate picture which makes you look professional.
There is that adage where you should dress for the job that you want and not the job that you have. Therefore, when you're taking a profile picture, wear what you would normally wear to work in the picture.
Choose a picture where your face takes up at least 60% of the overall picture. If you use a photo where your face is far away, it might be hard for people to actually see you.
2. Add a background photo
Adding a background photo is a great way to customize your profile. Background photos are often neglected, but they are a hidden gem which helps your profile stand out. You can include a picture that fits with your motto, or throw in an aesthetically pleasing landscape of a meadow, both of which give visitors to your site a little more information about who you are and what you value.
3. Create a great headline
Tucked away at the top of your profile is the description portion of your profile. Most people tend to just put a job title in there, but you could use it for so much more. You have 120 characters to work with, which you can use to share about why you do what you do and what motivates you. Think of it as more like an elevator pitch than a simple job title.
Here's a simple formula you can use to write the best LinkedIn headline:
Write to your target audience: Are you a freelancer looking to get more work? Then make your headline geared towards some products or services you sell. If you primarily have LinkedIn to network, briefly describe your role at the company that you're working at.
Avoid buzzwords: buzzwords are everywhere in business, and they actually lose their meaning when used so many times. 'Leveraged', 'paradigm shift,' 'synergy'. These are words that seem to say a lot but fall short of giving a detail description of who you are.
Mention what you offer: Your headline is an opportunity for you to share what you offer, without seeming to 'salesy'. Share what you're good at, and people will be interested in learning from you.
4. Craft an interesting summary that showcases your skills and experience
The best piece of advice for writing your LinkedIn summary is to turn it into your own story. It's a place where you can bring out all the skills and experience you have, while also showing the workplace journey that you've made yourself who you are today. You are not just a collection of skills and abilities, but a fully fleshed out human being. Use your summary is a place to shine.
Example: It took me 7 years to fully flesh out what a sales funnel was, harnessing it to increase client engagement, and now I'm offering my expertise as a consultant. I work with small to medium-sized sales teams (5-15), and help them learn more of what is required to take someone from being a lead to a repeat customer.
5. Match your profile to your industry or field
Create your profile to match those from other professionals within your field. Search other profiles, and identify what main things that they include in their profile. Ask yourself:
Do the profiles tend to be more formal or informal?
What are industry specific terms or achievements which most professionals highlight in their profile?
Do other profiles use visual media to highlight their achievements?
There are many other things to look for, but by glimpsing the profiles of others in your field, you can get a great understanding of the typical profile page.
6. Use the right keywords
Keywords are important on your LinkedIn page as they can allow you to be found by recruiters and hiring managers. Keywords are specific words or phrases that can allow you to be included in search results. They're also different from buzzwords, as buzzwords are professional jargon, whereas keywords provide context to skills and achievements that you've made.
For example, if you mention you are a senior content marketing manager, some common keywords that you may include throughout your profile include digital marketing, social media marketing, project management, and marketing strategy. You can use these terms to build up your professional brand by sharing moments where you've excelled in those roles.
7. Get rid of buzzwords
Buzzwords are like the junk food of the professional writing world: they seem to say a lot, but are ultimately filled with empty calories and little meaning. "Innovative", "hardworking", and "specialized" are all terms which you could use to describe yourself, but you could 'show' and not 'tell'. Share moments where you've learned new skills and become more specialized rather than leaving your readers with just the phrase "specialized" in your profile.
You should do your best to comb through your profile, eliminating useless buzzwords.
8. Spotlight the services you offer
If you do any freelance work, try to use your LinkedIn profile as an opportunity to highlight the products or services you offer. Also, include all your contact info so that potential employers or clients can properly get a hold of you.
Engage With Your Connections
9. Grow your network
One of the best things that you can do is to sync your profile with your email address book. This can allow LinkedIn to provide you with suggestions of people you should connect with. This can allow you to grow your network quickly. Also, all connection requests are sent with your permission, allowing you to vet all those people you'd like to add.
In addition, when you meet colleagues or coworkers, be sure to search for them on LinkedIn. If you attend any trade shows or conferences and make any connections there, search those people up.
10. Engage with posts and content
You can really make headway in building your network by simpling engaging with content of other professionals. A simple comment can cement a great bond with potential connections and may even lead to a job offer down the road.
Make sure that you're commenting for the right reasons, though. People can usually tell if you've got ulterior motives behind your comment, like trying to prospect for new clients or to sell your services. Be honest when writing comments and try to find a common ground between you and the original poster.
Create Content and Customize Your Profile
11. Add videos and images to your profile
Let's be honest, it's easier for the average person to consume content when it's as videos and images. Multimedia presentations, like infographics, lectures, and professional presentations, help you highlight your communication skills and shed light on things that you're passionate about.
It might also be an opportunity for you to add ideas to the conversation within your field. You might have an interesting take on how AI can help to shape content marketing for the next decade. Share your views, but back them up with real statistics and information, and you can expect others to engage with your ideas.
12. Share multimedia content in your posts
Share relevant content from other creators to your LinkedIn feed, Twitter, or other social media sites. This can also show that you're engaging in the overall conversation. Also, add those who are considered thought leaders in your field, and set up notifications to get updated on new posts.
13. Customize your LinkedIn URL
Customizing your LinkedIn URL actually makes your profile page easier to find and share. It can also boost your credibility, show that you've put effort into your page, and lead to more profile views. It can also help you if you're creating a unique LinkedIn page for your business.
Here's how you do it:
Sign into your LinkedIn profile and click on the "View Profile" button
Once you land on your profile, check the menu right beneath your profile picture, and you should find a "Edit profile and public URL" button. Click it.
You should find a prompt to edit your custom URL in the right-hand corner. Make your URL your first name and last name.
Seek Endorsements and Recommendations
14. Manage your endorsements
You'll see endorsements flood in once you've set up your page. But you may notice that they're skewed towards different work experiences that you've listed on your page.
For example, you may receive endorsements from people who attended university with you, but you may be interested in getting more endorsements from recruiters and other relevant people.
You can edit your endorsements list by clicking on your Skills section of your profile. You can choose which types of endorsements you'd like to show and others you'd like to hide.
For Further Reading:
15. Request recommendations
Use your existing network to build a larger network by asking for recommendations. Connection requests can only get you so far when building your network, but by having someone you know recommend you to another professional, you have more credibility when you reach out to a potential connection. Those in your network can put their stamp of approval on you, and that can give job seekers a significant advantage when reaching out to hiring managers.
Keep on Top of Your LinkedIn Profil
16. Take skills assessments
Taking a skills assessment can open up job opportunities to job candidates because they can boost their credibility. In addition, you can even earn certificates and Verified Skills badges, which you can showcase on your LinkedIn profile.
17. Check your LinkedIn profile strength
On your LinkedIn profile, you can find tips and tricks to help you create a great profile. You can find a "Suggested for you," section inside the "View profile" feature of your page. From there, you can find prompts to help you complete your profile by adding more content. This can help to improve your profile's discoverability in search results.
18. Keep your page active
The most difficult thing to do is to keep your page active. It takes time to stay updated, but maintaining a good LinkedIn profile can help you grow your network. You can join groups within LinkedIn or follow more people to stay current.
Follow any of the steps above to help you stay active on your page.
Conclusion
Whether it's adding a sharp profile photo or including links to your personal website, having an up to date LinkedIn profile is vital. LinkedIn is at its core a networking website, and you can grow an extensive network by simply having a real online presence. Job seekers may wish to use their profile like an online resume, while others may choose to reach out to make connections by sending a unique personalized message. Whatever you do on your LinkedIn profile, you're going to put your career on a more solid footing.
If you're interested in creating a stellar LinkedIn profile, speak with a career counselor from Enhancv. They can help you understand current professional trends, helping you to harness your online presence to gain more opportunities for work.
Make your move!
Your resume is an extension of yourself.
Make one that's truly you.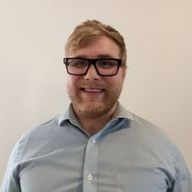 Dave Van Kooten
Is a human resource expert that helps passionate jobseekers to put their best foot forward to prepare for an interview. He believes that success can be achieved through going out of your comfort zone.