If you thought that the 1920s were roaring, well, hold on to your hats for the dynamic 2020s.
At first, there was work from home, which evolved into hybrid work.
When we asked to come back to the office, the Great Resignation commenced.
Which was unfortunately followed by the MAANG layoffs.
The TikTok born-and-bred term, quiet quitting, started to make a wave roughly at this time.
And now 2023 is starting with yet another workplace trend - quiet hiring.
Gartner experts predict that Quiet hiring - a method even applied at Google - will play a crucial role in our workplace climate.
Towards the end of 2022, Gartner experts predicted nine trends that would affect the workplace in 2023. One of these - the "quiet hiring" method, is said to be even used by Google executives.
That's why we've dedicated this article to help you to understand better:
What is quiet hiring and how it may affect your work responsibilities?
Resume writing advice to answer the new, quiet hiring requirements.
If you've received a "quiet hiring offer", how to handle it professionally?
How to turn this trend into an opportunity to rocket your career?
So make sure you stick around because Enhancv will never quiet quit on you in helping you understand the recruitment environment and dynamics.
Is your resume good enough?
Drop your resume here or choose a file. PDF & DOCX only. Max 2MB file size.
Quiet hiring has already stirred the ground among employers, recruiters, and employees. Proponents of quiet hiring hail its ingenuity as a short-term strategic solution to the talent shortage.
Then there are those that view it with a grain of salt. Asking whether this is yet another tactic for the "exploitation of employees".
Without getting on either side of the debates, which sparked all over Twitter, Reddit, and LinkedIn, we'll let you make up your own mind about this trend.
Let's first start with a little bit of the 2023 workplace landscape.
On the flip side, according to reports, in December 2022, the US unemployment rate has hit a record low of 3.5%.
With the cost of living crisis and high inflation across the globe, companies are starting to reconsider their recruitment needs.
And even though many departments are in desperate need of new talent, organizations are slowing down or freezing their hiring.
Here is where quiet hiring comes in. The method adds new skills to organizations, without actually hiring new, full-time employees.
Employers are thus forced to reassess their talent and prioritize immediate needs in crucial business functions.
Quiet hiring is when current employees are reassigned to different departments, tasks, or responsibilities for a limited period of time. Or when short-term contractors are recruited to take on specific assignments.
The Collins dictionary defines it as: "the practice of assigning additional jobs or work to existing employees rather than recruiting new staff."
Now, there's plenty of gray area about quiet hiring.
In an ideal worldÎ scenario, it'd be a short-term solution to keep things afloat and used to boost internal promotions.
Where employees, recognized with various senior executive qualities, gain in-house training, skills, and abilities. Within this period of time, they shouldn't just be filling in somebody's shoes, but also be compensated for taking on the heavier workload.
It would be a short-term win-win situation where organizations ethically patch up their talent gaps, while employees get a chance to do more, but at a fair price.
Without getting too political into the topic, let's look at
Quiet hiring and internal recruitment
Perhaps you've felt it in the air. Your job and department are being made redundant. And you may not want to get quiet hired or change companies, but instead - opt to take things into your own hands.
After you have reviewed the basic organization-wide policies and have had your one-on-one with your supervisor, it's time...
... to get your resume ready for that internal role.
These five quick steps will help you start the ball rolling in writing your successful internal resume.
1. Target the resume to who's reading it.
Here's one of the big assets you'll have: you know the recruitment process, as you've already gone once through it successfully. You may have even had your morning coffee with your HR colleagues at one point or another.
Whatever the case, remember that you'll be writing for these people or the ATS (applicant tracking system). So your resume needs to be simple and easy to read.
You could choose to list your experience following one of these formats:
Reverse chronological - detailing your most recent (and relevant) roles. It's the most standardized format out there.
Functional - with a focus on the skills you've attained, rather than the multitude of roles. Select this format if this is your first job or don't have enough experience items.
Hybrid - mixes reverse chronological and functional format to let both your skills and experience take center stage.
Pro tip:
Remember that this is your opportunity to show how you've worked your way up to this internal transfer or promotion.
Thus proving that you're not only deserving of this opportunity, but that you've earned it through your experience.
2. Why you're the right choice?
You're already on the inside and have specific knowledge about
workloads
domains
structure and organization.
This is your trump card.
Start your resume off with precisely that strength within the header and headline.
Answering not just what you do, but an achievement within these categories:
technological innovation: familiarity with internal systems;
strategic maps: influence on organization-wide processes;
ROI: solutions, affecting profit margins and the business side.
3. Specifics of the summary
A rule of thumb, when writing your summary, is that it has to be specific to the role you're applying for.
But what if you took this a step further and made it also specific for the people, who'd assess your resume?
Think about which of your achievements would impress your future supervisors, hiring managers, or colleagues within the actual department.
Use three-to-five sentences to highlight these greatest accomplishments in your resume.
4. What makes you stand out?
Most often, colleagues who apply for internal roles may come from a similar department. Their roles may be intertwined and quite similar: with almost the exact level of success.
So, what should you do in this case?
Use these three resume sections to help you stand out:
Skills: include a healthy mix of hard (or technical) and soft skills. Showcasing that you not only know the technologies of the organization, but have all the necessary (and important) personal capacities to succeed. Be as specific as possible.

Certifications: curate both mandatory and extracurricular certifications you have within the field. This way, you'd show your interest in the field and that you're willing to go above and beyond to progress your career.

Education: most candidates forget that sometimes your higher education may be just that winning factor. So make sure you include that impressive Master's degree or Ph.D on your resume.
5. History in the company: your chapter
The experience section of your resume should show your personal take on your current role.
Describe with complete honesty the years of experience in the relevant departments/-s with a focus on:
What you did + the skill you used + impact / noteworthy outcomes
The experience section of your resume also provides you with the opportunity to show exactly the specifics of why you love your job.
You can select items that show your in-depth knowledge of the organization, and at the same time highlight the changes you've made in shaping the workplace environment.
Here's how this candidate prepared her resume, going from an administrator to a recruiter:
Quiet hiring: calling all short-term contractors!
Is expanding your portfolio within a specific niche part of your 2023 goals? Or perhaps you've dreamed about contracting a "big league" company?
Well, quiet hiring may just be the "trampoline" you need to blast your career at full speed. As in an effort to diversify their talent, companies will look to outside contractors to fill in the talent gap.
Making those unfathomable big names more easily accessible to anyone.
All you need is the relevant experience, a little bit of luck, and a targeted, well-curated resume that represents your talents and strengths.
Thinking about your resume, we've prepared some of the three vital criteria, via which recruiters and the ATS will assess it.
So, dive into your experience's:
1. Portfolio
The top one-third of your resume is the section that, most of the time, is crucial for decision-making.
That's why a link to your updated and relevant portfolio of work (whether it's on a website, LinkedIn, or GitHub) should be featured.
This way, your potential employers will actually get to see what your skills and technical capabilities are.
2. Projects
Do you want to showcase your portfolio on a whole new level?
Dedicate a separate section on your resume, detailing between one-and-three relevant projects, which you're most proud of.
Select these projects to not only highlight your most prominent work, but to:
match organizational culture
align with the job description
show what you'd like to work on in the future.
3. Skills
We can't talk enough about the importance of both hard and soft skills.
Hard or technical skills pertain to the technologies you are apt at using.
Soft skills have more to do with your communication, thinking, problem-solving, or personal skills. Your added value as a professional.
Your resume should include a mix of both, weaved into various sections.
Here's how we'd suggest you include various skills through your resume:
Between one-and-three complementary skills in the headline;
Writing your summary and experience sections via this formula: skill + how you've used it + outcomes;
Three crucial skills with accomplishments in the strengths or achievements section.
Whatever you decide, remember that your resume could also be assessed by ATS. So do include as many relevant skills keywords, but at the same time demonstrate how you've used them.
You don't want to just make a "I did this..." list sort of resume. Instead, go for achievements + outcomes.
This will pay off way more in your application strategy for contactor roles.
If you're looking for more inspiration on how to write your contractor resume, check out this example:
What to do if recruiters or your employers decide to quiet hire you?
You suddenly find yourself in a very clandestine meeting with the organization's HR department. Sitting down across the table, you see them holding a folded paper napkin. Prepared just for you. It's slipped right across the table to where you're sitting.
An offer you can't refuse.
Okay, so take out the Godfather references and imagery away, and congratulations! You have just been quiet hired.
At first, you may approach this situation a bit skeptically with the "Why me?!" mindset.
Yet, quiet hiring is an opportunity for you as an employee to gain new skills, perspectives, and abilities.
Even though your role may evolve to more challenges and responsibilities, you'll also get to network with colleagues from different departments. And ultimately shift your career to, perhaps, a more profitable business unit.
But before you make up your mind, with a "Yes" or "No" you need to fill in all the details to see for yourself the big picture.
Here are four things you can prepare in advance for your quiet hiring discussion.
It's in the fine print!
After you've had your discussion, you'll need to have gained clear and concise answers to these questions:
What your new responsibilities are going to be?
For how long you're expected to continue to carry them out? End dates and deadlines should be mapped out.
What will happen to your current workload? Which of your tasks will you have to carry over?
Would you have training or mentorship to be able to complete your new responsibilities?
Who will be in charge of checking the quality of your work? Which department will you be a part of?
Gain Perspective
This is something that's important to you. Yes, quiet hiring is an opportunity to learn and gain new skills.
But you need to know how this "slight" career shift would align with your professional growth and development goals.
As, for example, not all code developers want to become team leads.
Tracking Performance
What are the KPIs to show you succeed in your new role? How will your performance be assessed?
Once you have the metrics of your new responsibilities, imagine what you'll need to achieve those.
If you can see it in your head, and have the willpower, you can do it.
As a nota bene to this item, always remember to keep track of your achievements and performance within your resume. You never know when new opportunities may arise.
Negotiation and The Ethics of Quiet Hiring
Okay, so you have the basics of your new role outlined. And if you agree to take them on, what personal gain would you be getting out of it all?
This is where the question of ethics kicks into the process or quid pro quo.
Will your pay be increased? Or you'll receive flexible hours and additional time off? Perhaps, this may qualify you for a monthly bonus?
Ultimately, will your new responsibilities amount to the annual assessment reviews and an end-of-the-year promotion?
At the end of your negotiation, always make sure to get things in writing, so that both parties are accountable.
One final thing to keep in mind about quiet hiring…
Before you take this vital decision, consider how this would impact your work-life balance.
A few months from now, you may have accepted to take on one more plate to your already full stack of responsibilities. You suddenly find you can't keep all the plates spinning at the same time.
Exhausted by the many "to-dos", and feeling burnout, you may ultimately decide it's time for a job change.
This is something that happens much too often in the workplace.
Remember to always have your resume ready to go. Because by closing one door, you may find a job that makes you happier and more fulfilled. Without those extra tasks.
Key takeaways
Quiet hiring is the latest recruitment trend within which - in an ideal-world scenario - employees are able to gain new skills and knowledge, while being remunerated fairly for the extra work they do. Ultimately, bridging the talent gaps for a period of time.
You may decide to ultimately explore other roles within the organization - focus on building a resume that is easy to read, yet details your current organization in the department and niche company-knowledge.
Quiet hiring would create many opportunities for short-term contractors. Make sure your resume showcases your recent projects and noteworthy accomplishments.
If you're being quiet hired, get the full scope of the work and map out how this would affect your career in the long-term.
Job mobility will continue to persevere through 2023, so make sure you have your resume ready to go for the next chapter of your career,
Make your move!
Your resume is an extension of yourself.
Make one that's truly you.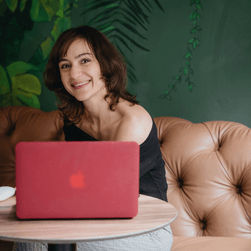 Reny Mihaylova
I'm a professional storyteller: where my 10+ year journey through various industries (media, PR, communications, and corporate) has brought me one step closer to my big WHY. That is, to use narratives and practical knowledge to help individuals achieve their purpose and feel happier by the work they do. In my free time, find me devouring the classics: from Austen to Tolkien to King, or being dragged uphill by my +50KG / +110 lb dog.