Networking is not an easy task. As you put yourself out there and hope that the person you're reaching out to responds, you can feel discouraged if you don't receive responses to emails.
But don't start getting down on yourself, because there are many reasons why someone may not have answered your email. Throughout any given day, business professionals receive hundreds of emails, and it's likely that they just missed your email.
Those who send a follow-up email after no response have greater response rates. Perseverance is one of the most important things when conducting cold email outreach, and whether you choose to send just a single follow-up or multiple follow-up emails, follow-ups work to reach your target audience.
In this article, we will discuss:
How follow-up networking email after no response can boost response rates.
Examples of follow-up emails.
Keys to sending a successful follow-up email.
In your job search, you will need confidence to put yourself out there, and at Enhancv, we have a wonderful team of career counselors who can prepare you to find your dream job. Our career counselors are a combination of cheerleader and guru, able to boost your confidence and provide valuable wisdom.
How follow-up networking emails after no response can boost response rates
Upload & Check Your Resume
Drop your resume here or choose a file. PDF & DOCX only. Max 2MB file size.
If you're anything like me, you dread sending follow-ups to emails. But research shows that follow-up emails actually help to increase response rate by between 9-13%. In fact, sending several follow-up emails may increase the response rate even more.
Put yourself in the shoes of the person who you emailed. There's a good chance that they may have simply missed your email, and as their inbox quickly filled, your email got pushed to the bottom. Even if you're sending your resume to a friend's email inbox, they might miss it.
By sending a follow-up response, you would do them a favor. This would also help you be noticed by them. One follow-up email to the right person can help you build your network, and even allow finding the perfect person to send your resume and cover letter.
Example follow-up emails after no response
If you are interested in learning how to send an effective follow-up message, check out some examples below:
Follow-up email for networking
Email subject line: Let's talk about your marketing team's insights
Hello David,
I hope that you are doing well. We met briefly a year ago at a conference on sales marketing, but I want to reach out to you to pick your brain about how to use your company to boost sales, and set the sales associates up for success as they begin prospecting clients through cold outreach.
I sent you an initial email about a week ago, but I know how life gets busy for all of us, and I wanted to send a follow-up email. If you're free for a quick chat, I'd love to pick your brain about this.
Sincerely,
John Atreides
What does this email do well:
This email is brief, only 2 paragraphs, and gets right down to the point of what the email is about. The email also provides insights into next steps between the recipient and the author.
Follow-up email for a sales inquiry
Subject line: How are the product samples working out for you?
Hello Paul,
I hope that you're doing well. I wanted to send you a quick follow-up email to ask how the product samples that I sent you last week worked out for your business. What are some of the positives about using the products?
I'd love to set up a time this week to chat either in person or through video call. Let's sit down and talk about ways that XYZ products can ease your everyday tasks.
All the best, Dan
What does this email do well?
This email is pointing to a specific reason, this allows the email's recipient to quickly understand why they're receiving this email. Even right in the subject line, you can figure out that the email is regarding product samples that were sent out.
Keys to sending a successful follow-up email
Create an eye-catching subject line
When you create a catchy subject line, you are creating a great first impression. A great subject line jumps out of the inbox and makes the email's recipient open it. And when you pair an eye-catching subject line with relevant content, you will succeed in getting a response.
Don't trick your client by emailing with a subject line which might grab their attention, but which isn't 100% true. For example, you know a client may be inclined open the email with the subject line, "Re: Our discussion last week about your business". But if you've never actually spoken with the client before, then it's not a good idea to put something and that's not truthful.
Some examples of eye-catching subject lines include:
Pain points: A pain point is the major problem faced by a prospective client and you may wish to include it in the subject line of your email. "Converting customers in late stages of a sales funnel."
Point to a previous conversation: If you've already reached out to the person who you're sending the email to, you have an opportunity to jog their memory by mentioning when you last spoke. "Re: Our meeting at the Chicago Construction Trade show."
Craft your email in a tone positive way
The most effective emails are ones that present a positive tone, one that doesn't feel pushy or negative. This is especially hard to do when you are sending a follow-up email after no response. Pride slips in, and you could field a bit hurt because he didn't receive a response.
Instead, focus on the words that you say and the meaning behind them. According to the Harvard Business Review, emails that have a positive tone have a 10 to 15% higher likelihood of receiving a response. You can easily create a positive tone by complementing the email's recipient on their work in their industry.
Even if your email is addressing a specific pain point, you can share how you feel that they've done a great job with the work that they've been doing, and you'd like to help them continue with their success.
Keep it brief and use easy-to-understand language
When you send follow-ups, your major goal is to jog the recipient's memory. You don't have to going to elaborate detail, but keep it simple.
Use bullet points to mention different specific details that you like to bring up, and try to avoid industry-specific jargon, unless you know that the company uses that. Emails that are brief and to the point provide more value to the reader, and including a call to action can give the reader of the email a specific objective.
Mention the last touch point
In the first paragraph, be sure to mention the last time you and your potential client spoke. Even if it was just a brief phone call, be sure to include that in your follow-up email. Don't be afraid to mention a previous message that you sent to them.
It may be difficult to mention the last touch point if you met the recipient of the email in person. You may choose to go back to your first encounter with them, and recalling the exact location and meaning behind the meeting.
Key takeaways
Sending follow-up emails can help you to significantly improve response rates.
Be sure to keep the follow-up emails brief, while also using easy-to-understand language.
Craft a subject line which will catch the attention of the email recipient.
Be sure to mention the last time you spoke with the email's recipient, as this can help to jog their memory.
Within your professional industry, there are a lot of nuances to learn and discover, including how to create an effective follow-up email. It's best to speak with a career counselor from Enhancv, as they can help you figure out how to succeed in business.
Make your move!
Your resume is an extension of yourself.
Make one that's truly you.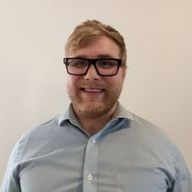 Dave Van Kooten
Is a human resource expert that helps passionate jobseekers to put their best foot forward to prepare for an interview. He believes that success can be achieved through going out of your comfort zone.