Convincing Self Motivation Skills: How to Apply Them in Resumes in 2023
Here are the top ways to show your motivation skills on your resume. Find out relevant motivation keywords and phrases and build your resume today.
Is your resume ATS-friendly?
Drop your resume here or upload a file to find out if the skills in your resume are readable by an ATS.
Why are Motivation Skills Important
Motivation skills are important to employers because they demonstrate your ability to get work done without constant pressure from a manager or supervisor. Not only that, but motivation skills can also help inspire those around you to do better work and be better employees. If you are motivated, you're more likely to be intrinsically driven to succeed.
How to use motivation skills on your resume:
•

developed ERP systems for 10+ middle-sized businesses

•

Supported 25+ banks trading at Moscow Inter Bank Currency Exchange (MICEX): 1st level support hardware/software/network

•

Established an effective team of 70 people

•

Increased results from 82% to 93%

•

Developed Sales training (B2C and B2B)

•

Managed 15 salespeople while obtaining an annual budget of approx. 20 million DKK

•

Reduced headcount while increasing revenue and met targets within 3 months
RIGHT
How to demonstrate motivation skills on your resume
Provide examples of times you asked for more responsibility at work
Provide examples of times you went above and beyond what was expected of you
Describe a time where you identified a new, better way of doing things
Describe a time you were part of an unmotivated team. What did you do to motivate them and accomplish the goal at hand?
Describe a time that you had to complete a project you weren't very excited about. How did you ensure you still produced high-quality work?
What jobs require motivation skills?
Telehealth Analyst
Creative Director
Senior Human Factors Specialist
Project Manager
Production Manager
Assistant Manager
Marketing Manager
Hr Manager
Office Manager
Hvac Intern
Motivation skills courses and certificates.
Learn How To Motivate Yourself in Any Situation, and End Procrastination Once and For All!
By the end of this course you will be so motivated that you will be willing to climb Mount Everest in just your shorts!
Learn how to motivate and engage anyone by learning the psychology that underpins human behaviour.
Get short-term and long-term motivation in work, life & business by looking inward & finding motivation and fulfillment
Here are the top related skills to motivation.":
Communication
Leadership
Teamwork
Time Management
Management
Problem Solving
Excel
Sales
Marketing
Responsible
Managing
About this report:
Data reflects analysis made on over 1M resume profiles and examples over the last 2 years from Enhancv.com.
While those skills are most commonly met on resumes, you should only use them as inspiration and customize your resume for the given job.
Looking to build your own resume?
Enhancv is a simple tool for building eye-catching resumes that stand out and get results.
Variety of custom sections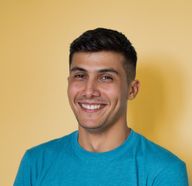 Volen Vulkov
Volen Vulkov is a resume expert and the co-founder of Enhancv. He applies his deep knowledge and experience to write about a career change, development, and how to stand out in the job application process.
Continue Reading
Check more recommended readings to get the job of your dreams.