Is your last day at work coming up? Whether you've been there for months or years, and whether you're changing careers or you're retiring, it's important to say goodbye to your colleagues.
Sending a well-crafted farewell email to coworkers lets you say goodbye, shows your appreciation, and will help maintain positive work relationships. It's a chance to show gratitude for your time together, wish your colleagues well, and leave on a positive note.
But not all farewell emails are right for everyone, and to hit the right note, there are a few things to consider. Let's dive in and make your goodbye one for the books!
In this article, we:
Talk about why writing a farewell email to coworkers matters,
Share tips on how to write one that hits all the right notes,
And provide you with 4 handy templates for different colleagues
Leaving a workplace you've been at for a while is one of the most emotional parts of anyone's career. Use our career counselling service to help smooth the way, whether it's to another job or if you're exiting your career permanently.
We've helped thousands of people succeed in their job search, prep for interviews, negotiate the details of their contracts, and otherwise hit their career targets. Get in touch with us to start navigating your career path with ease.
Why you'd want to write a farewell email to colleagues?
Writing a farewell email to your colleagues before heading out the door is a good idea. Here are a few reasons why you should consider writing one.
Because you're a professional
A goodbye email is a thoughtful and considerate way to bid farewell to the colleagues you've worked and shared time with over the past months or years. Leave a positive and professional impression as you move on to the next chapter in your career by dropping them a line that lets them know about your plans.
To keep your connections strong
Keep your professional network strong by sharing your decision to leave, demonstrating interest in future opportunities, and leaving the door open for future collaborations. A farewell email lets you share important contact information, shows an active interest in staying connected, and sets the stage for future contact, for example, if you need a recommendation letter.
So everyone's in the loop
Lastly, good communication is a crucial skill, and a farewell email allows you to outline the steps to take during this transition period clearly. Including an explanation letting team members know who's taking over your work, who to report to, and any other administrative details will make you a workplace superstar!
How to write a goodbye email to your coworkers
Follow these six steps to write a memorable farewell email to your colleagues.
Work the subject line
A strong subject line lets the recipient know at a glance what the email is about. A really effective subject line can even prompt someone to open and read the email right away, ensuring your message gets through.
Try something like:
Moving On to New Adventures - A Farewell Message from [Your Name]
Address it personally
This isn't the time to open with "To whom it may concern". Use a professional salutation, like Dear or Hello, and include your colleagues' names in each email you send.
By this point, there should t be no confusion about who does what, so there's no need to include their title. A simple message saying goodbye doesn't have to be overly formal.
Something like this is perfect:
Set the date
In the first paragraph, let the reader know you've decided to leave the company and your intended departure date. Being clear and concise is a hallmark of professional correspondence.
If you have a close working relationship with the recipient, you could also discuss your reason for leaving but avoid saying anything negative about the company. This is a professional message, not a gossip column.
Shine a light on them
Share some of your fond memories of working there, and if you can, highlight some ways that the recipient helped or a success you shared. This will make your message more personal, engaging, and memorable.
But ensure sure you're being genuine. Don't offer empty flattery; people often see through it, and it falls flat when they do.
Map the transition
This is only necessary – and appropriate – if you're in a senior position; otherwise, your supervisor or manager will take care of it. Just before the last paragraph, take the opportunity to clarify details about the transition process.
Build your network
As part of your final goodbye, let the person you've sent the email know that you look forward to interacting with them again. If you're not already connected on a professional social networking platform like LinkedIn, suggest to them you'd like to so you can keep in touch.
Sign-off
A handful of standbys are always useful to close a professional email, like Sincerely, Regards, or Thank you. Just below that, on separate lines, include your name (in case they don't know you as well as you think), your email address, telephone number, and a link to your professional networking platform profile.
Farewell email templates
You wouldn't send the same farewell email to your boss that you would send your direct report. I've put together four examples that you could use depending on who you're sending the goodbye to.
Example 1
This is a great template for a farewell email to your close colleagues.
Dear [Name],
Before my departure on [final work day], I'm writing this email to express my gratitude for the opportunity to work alongside you. Working with someone as talented, hardworking, and dedicated as you has been a pleasure. I have learned so much from you, and your contributions to the team will not be forgotten.
One of my fondest memories of working with you was during the [specific project or task]. Your willingness to collaborate, share ideas, and support each other made the project successful. Your hard work and attention to detail were an inspiration to us all. I appreciate the time we spent working together and will always remember that experience fondly.
As I move on to new challenges, I want to express my sincerest gratitude for your support and friendship. Your mentorship and guidance have been invaluable to me, and I will always remember your positive impact on my career. Please stay in touch, and I wish you all the best in your future endeavors.
Regards,
[Your Name] [Your email address] [Your telephone #] [Your LinkedIn profile]
Example 2
A farewell email like this would fit colleagues you don't know well.
Dear [Name],
As my time at [Company Name] comes to an end, I wanted to take a moment to say goodbye and wish you all the best in your future endeavors. You may have heard I will be leaving on [date of departure]. Although we haven't had the opportunity to work together closely, I have always admired your work and professionalism from afar.
Thank you for being a part of my journey at [Company Name]. Your positive attitude and hard work have contributed to all our successes here, and I have learned a lot from watching you. I will miss the camaraderie and sense of community that we have shared, and I am grateful for the memories that we have made.
I hope to stay in touch with you as I move on to new opportunities. I believe that maintaining a professional network is important for career development and growth. With that in mind, I will be sure to connect with you on LinkedIn. It would be great to keep in touch, share insights and industry news, or collaborate on future projects.
Once again, thank you for being a part of my time at this company. I wish you all the best in your career and hope our paths cross again.
Best regards,
[Your Name] [Your email address] [Your telephone #] [Your LinkedIn profile]
Example 3
Saying goodbye to the people above you is a good idea even though you've already sent them a resignation letter. Send this farewell email to connect with upper management.
Dear [Name],
As I prepare to depart from [Company Name] on [date of departure], I want to express my gratitude for the opportunities, support, and guidance you have provided me throughout my time here. I have had the privilege of working with some of the industry's most talented and dedicated professionals, and I am proud to have been a part of this team.
During my time here, I have worked on exciting and challenging projects, and I am grateful for the experiences I have gained. I am proud of the contributions that I have made to the team, and I will always look back on my time here with fondness.
Thank you for being an excellent leader and providing me with the tools and resources to succeed. Your vision and guidance have inspired me, and I have learned so much from your leadership. I will always remember the lessons I have learned here and will carry them throughout my career.
Thank you once again for everything that you have done for me. I wish you and the team continued success and prosperity.
Sincerely,
[Your Name] [Your email address] [Your telephone #] [Your LinkedIn profile]
Example 4
If you're in a senior position, consider a farewell email like this, which lays out a transition plan.
Dear [Name],
As you know, I will be leaving [Company Name] on [date of departure]. Before I go, I wanted to take a moment to express my appreciation for your hard work and dedication during our time working together. It has been a pleasure to work with you, and I am proud of the progress that we have made together.
I want to ensure a smooth transition for you and the team as I depart. Therefore, I have arranged for [Name of Colleague] to take over my responsibilities as [Your Position]. [Name of Colleague] is an experienced professional who has worked with the team for several years and will provide the leadership and guidance needed during this transition period.
I encourage you to support [Name of Colleague] during this transition period and offer any assistance you can. I am confident that the team will continue to thrive and succeed under [Name of Colleague]'s leadership.
Thank you for being a valued member of my team. I wish you and the team continued success in all of your endeavors. Please feel free to reach out to me in the future if I can help or you need advice.
Sincerely,
[Your Name] [Your email address] [Your telephone #] [Your LinkedIn profile]
Add subject lines
A good subject line informs the recipient of what the email is about. Less is more in this case; include only a few well-chosen words.
Saying Farewell and Best Wishes, [Your Name]
Moving On to New Adventures - A Farewell Message from [Your Name]
Goodbye and Thank You - [Your Name]'s Farewell Email
Time to Say Goodbye - [Your Name]'s Departure Message
Farewell to My Amazing Colleagues - [Your Name]'s Farewell Email
Leaving with Gratitude - A Farewell Message from [Your Name]
Email writing/sending tips
Consider these tips before you send any professional email:
Keep it concise and to the point.
Use a clear and professional tone.
Check for grammar and spelling errors.
Include a relevant subject line that accurately reflects the email's content.
Use a professional email signature with your contact information.
Review for clarity and ensure that the message is easy to understand.
Takeaways
A well-crafted farewell email is a good way to leave a positive, professional impression.
Personalize the email with positive feedback and good memories.
Different emails are appropriate for different colleagues.
You can also use it as a platform to smooth the transition.
Farewell emails are a great place to grow your network as well.
We've helped 1000+ people like you find success in the hiring process through our career counselling service. Whether you need help in the job search stage, prepping for interviews, or while you're trying to negotiate the details of the job or compensation, we've got experts that are ready to give you advice and help you strategize your next move.
Make your move!
Your resume is an extension of yourself.
Make one that's truly you.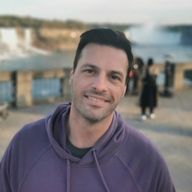 Kevin Roy
After a successful career in the corporate and non-profit worlds hunting for and hiring great candidates for my and others' teams, I spend my time writing on the subjects I love and know most about.